Discussion Starter
•
#1
•
I installed a pair of xentec HIDs for my lows a few weeks ago and could not figure out why my RH put out sooo much more light than my LH.
I cleaned the projector lense of the one that seemed like it wasn't putting out as much light and it helped a little but still wasn't 100 percent pleased.
Now that i look at it... the projector shroud in my LH is completely different from that of my RH!!! The one that is not putting out as much light (my LH) is maroon in color when looking at it from the dust cap side. When i searched for cts shrouds online, this is what they looked like. Now on the other side (my RH) , the one that puts out like 100000 times better light, is a silver color when looking at it from the dust cap side.
I was in an accident a lil over a year ago and my RH was replaced by the body shop. My question is... has anyone ever seen these or has these??? and where can i get them? are they from a newer cts like an 06-07 (mine is an 04)? The body shop would have replaced the whole headlight and not just the shroud so im guessing they exist somewhere.
Here are some pics below... notice the differences...
MY LEFT HEADLIGHT (THE ONE THAT DOESNT LIGHT CRAP)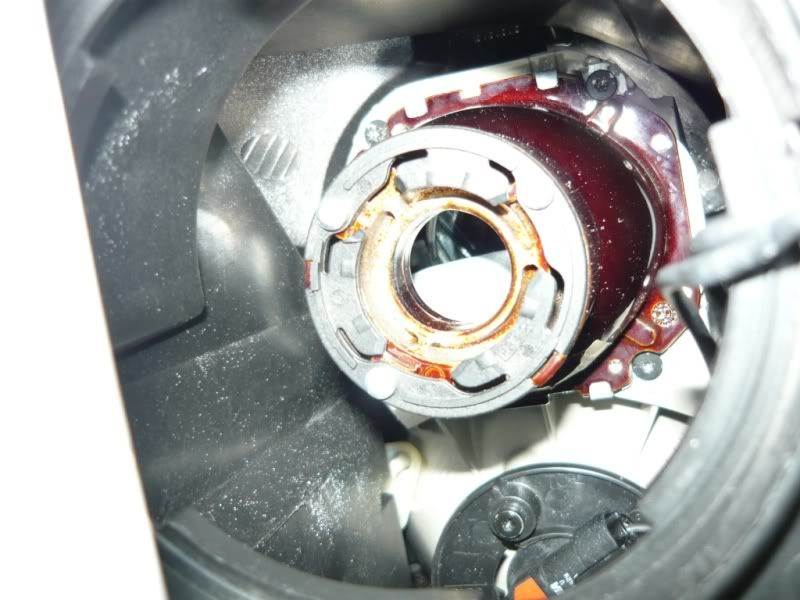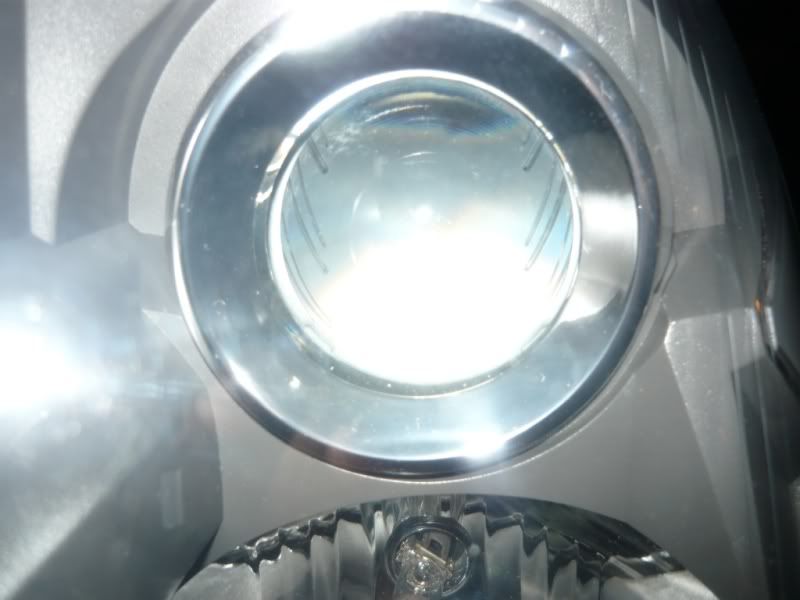 MY RIGHT HEADLIGHT (THIS ONE THATS 10000x BETTER)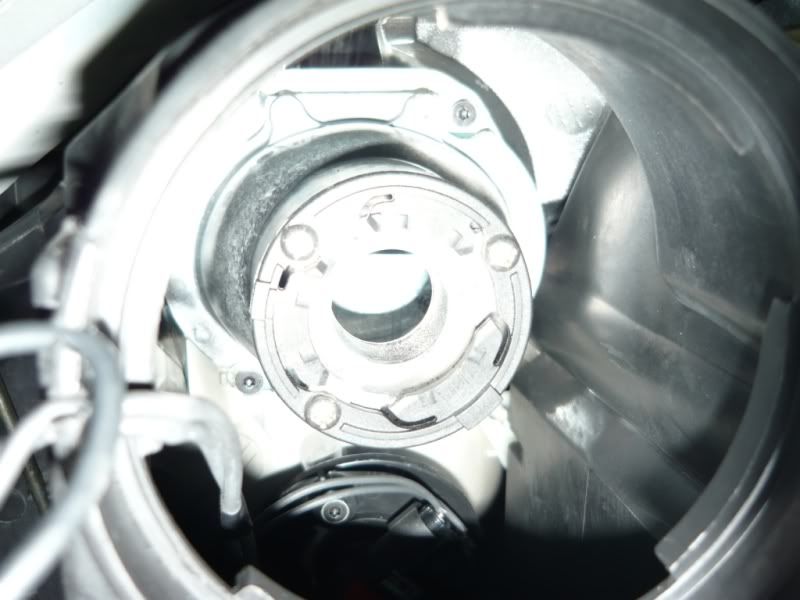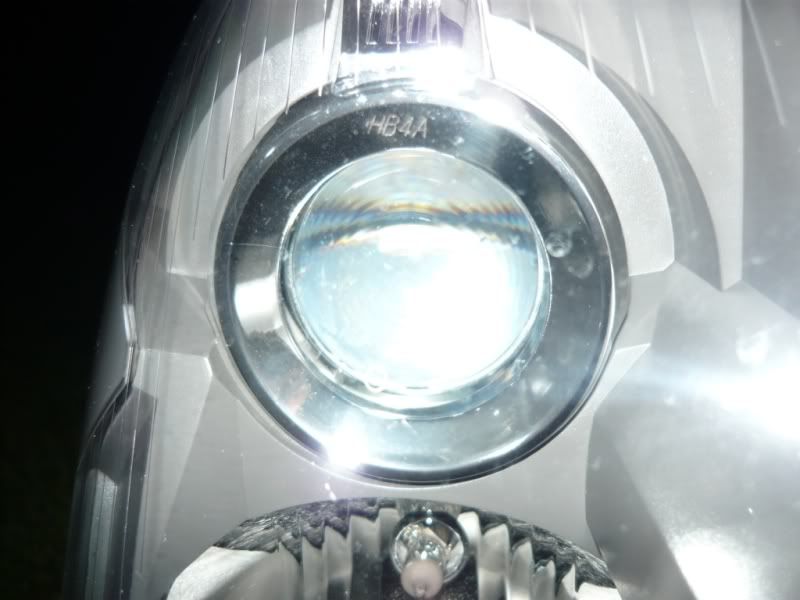 One is purple the other is silver.
The crappy lense has weird looking lines on them when looking at them from the front of the car.
The other doesnt have these lines.
The crappy one looks a lil foggy (but its really not)
And the other is CRYSTAL clear.
Also, the good one, if u look at it from the front, u can see a metal piece behind the lense that sits in the middle of it horizontally. (u can see a line if u look close)
The crappy lense doesnt have that.
Anybody have any ideas? I hope i didnt confuse anyone with my descriptions. Please helppp!!!
PS. PICTURES WERE TAKEN WITH THE HEADLIGHTS OFF AND THE CAMERA FLASH ON!