2018 GMC Sierra, 1995 Jeep Wrangler
Discussion Starter
•
#1
•
I've been on a "pleasure cruise" with my wife, kiddo, and some friends for the past week. Thought you guyz might like to see some of the pics I shot. Oh and I have a SERIOUS rant thread coming regarding the downtown Raddison Hotel in Miami.....it's staffed by crooks!!
Here's the Royal Caribbean boat we were on, Majesty of the Sea. Uhh it's big, but not all that majestic if you're asking me. :suspect: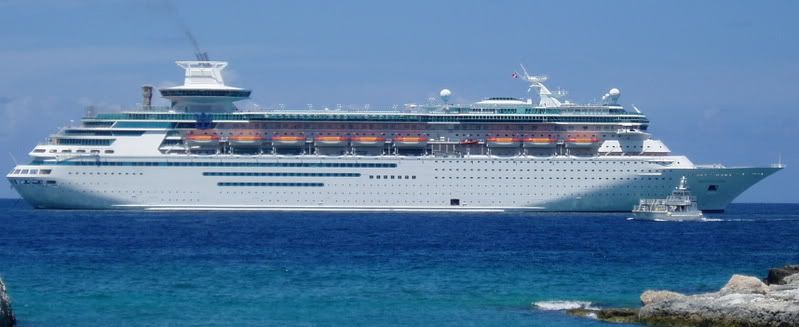 Me and the kiddo showing off our chearleading skills poolside: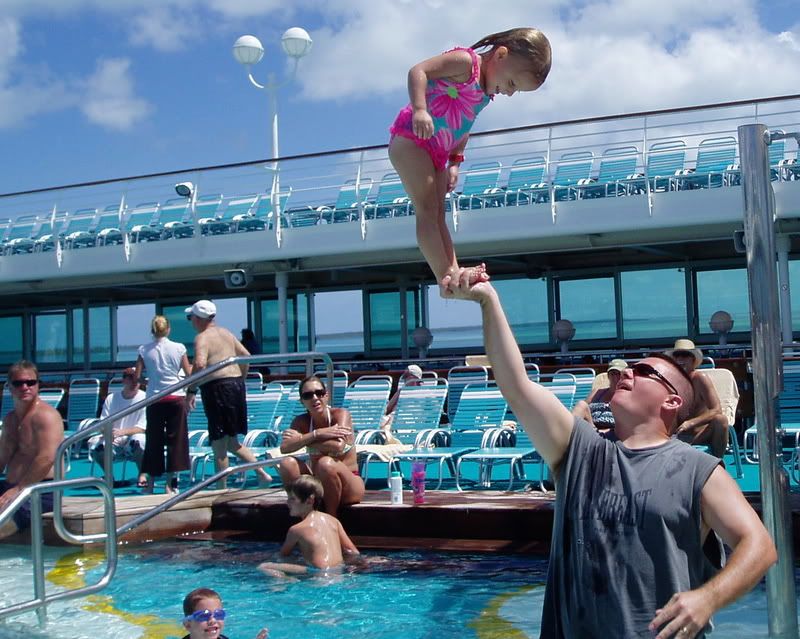 RC owns its own island....not a bad view: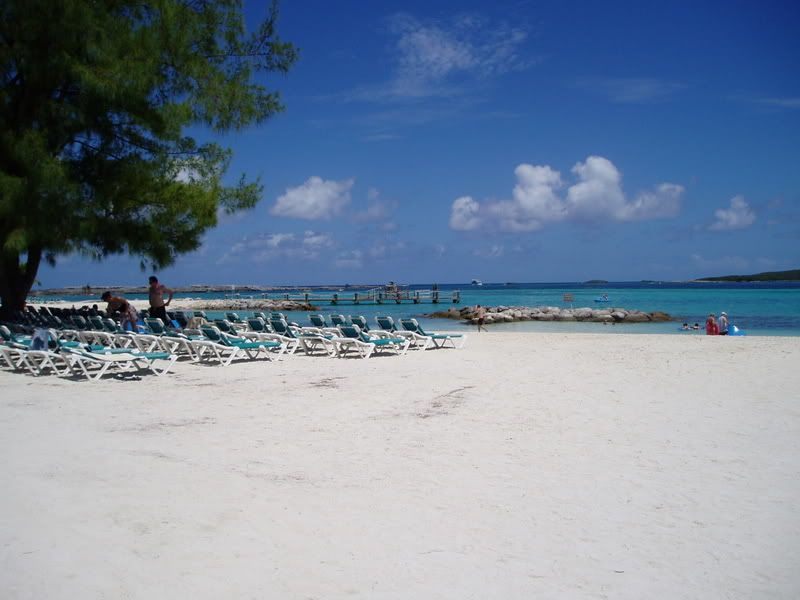 Here's my little family in the ocean on Coco Cay (sp?): (yeah I need to get back into the gym :hide: )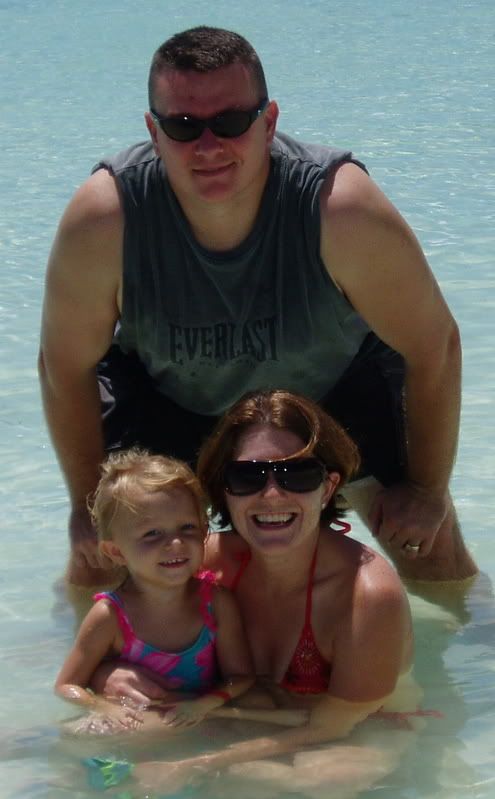 Here's the kiddo in the Bahamas: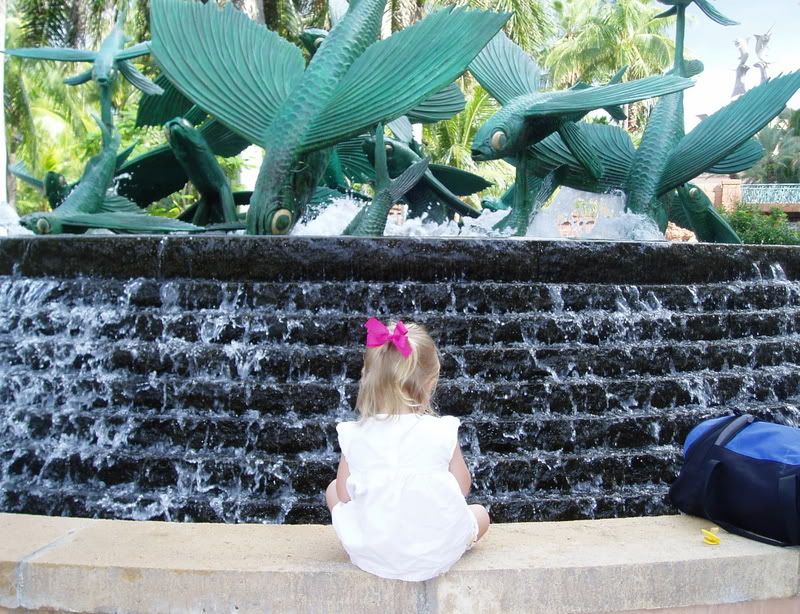 The acquarium at Atlantis in Nassau was pretty cool. Here's aome kind of panfish the kiddo was standing next to.
Day break coming into the Florida Keys: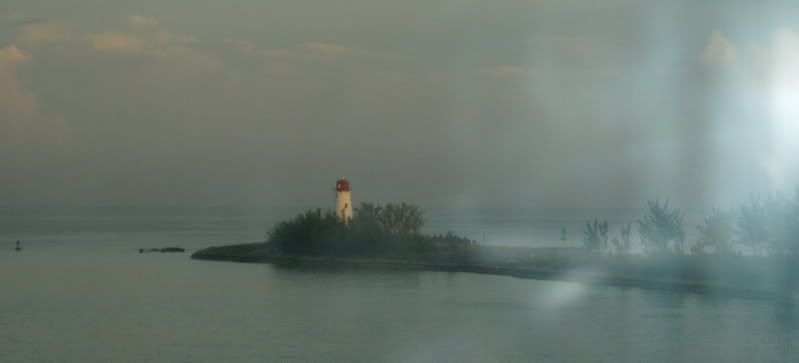 Touring the streets of the Keys on dad's shoulders.
The big guy off to my left is one of the friends we went on the cruise with. He's actually the guy that delivered my daughter.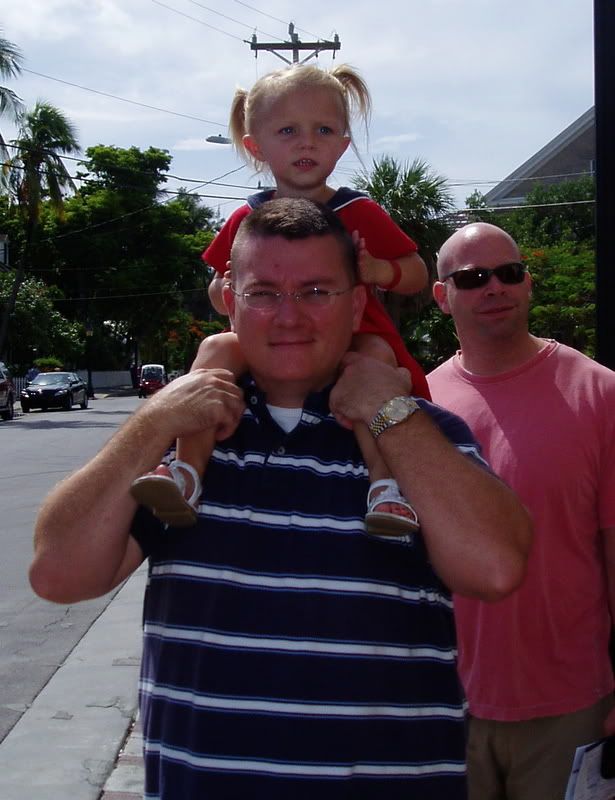 The crap-tastic electric car we rented to tour the island: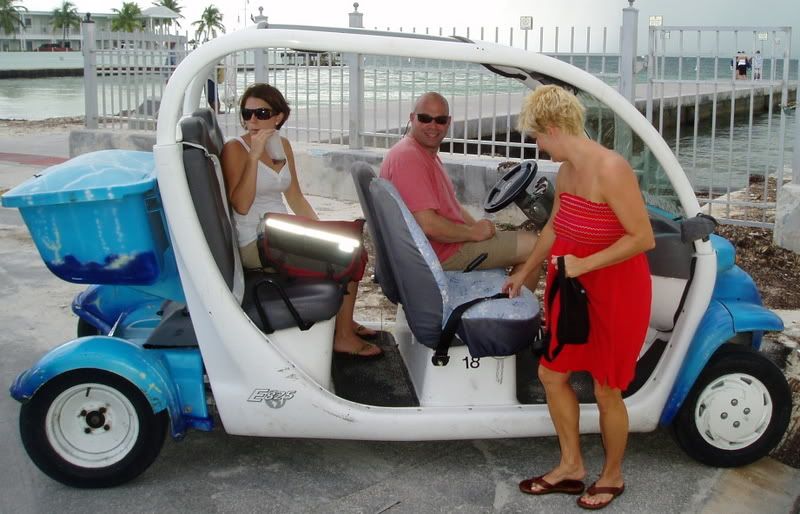 A local genleman hand-rolling cigars. The smell inside the humidor was schweet.