94 Seville; 95 FWB; 07 DTS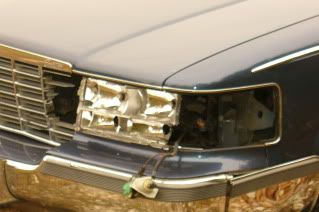 This is the result of an encounter with a deer. Insurance company wants to declare car a total loss. To them maybe it is, to me it is not. How do I proceed? I do not intend on junking this car, neither I am willing to accept book value.
The body shop estimate was just shy of $4000. Quite frankly some of the items that they want to replace does not need to be replaced IMO. For example the bumper, and some of the chrome trim. They quoted some obscene amount for paint/refinish but the only colored piece that was damaged is the bumper filler. The fender, I do not think has to be replaced but the guy insisted on putting it on the estimate. What should I do?