Discussion Starter
•
#1
•
Well, took my V out to Firebird raceway in Chandler AZ Saturday night. My car was feeling really good since I installed the newly designed UUC mounts. Temps were in the mid 80s, and the track wasn't too bad. All runs were granny shifted, and the car was run fully heat soaked on all three runs, and the runs were also on street tires.
1st run was a
[email protected]
with a 2.2 60ft
2nd run was a
[email protected]
with a 2.1 60ft
And my last run was the best run with a
[email protected]
mph with a 2.0 60ft.
Im really happy with what the car ran considering the outside temps, and being fully heat soaked. Here is the slip of my best run. It was against a 6 speed auto C6 Corvette. He was pretty confused after the race.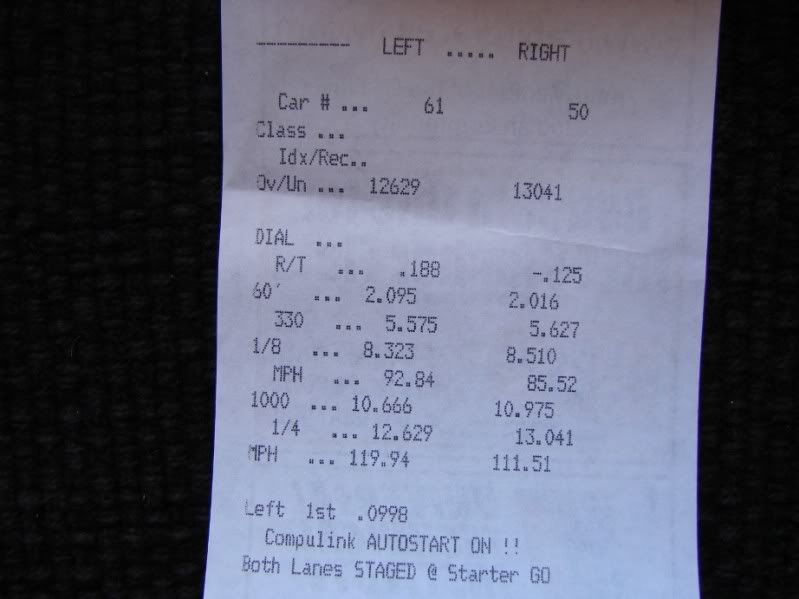 And here is a pic of my burnout that my wife took before the 12.6 run.