1992 Town Car Cartier & 2014 Accord LX MTX
Discussion Starter
·
#1
·
So last time I was at Wendys, I saw an ad for this meatnormous burger that was coming out, so I anxiously waited until it came out, and now, July the second of 2007, I finally got to sample it...
Ladies and Gentlemen: The Baconator.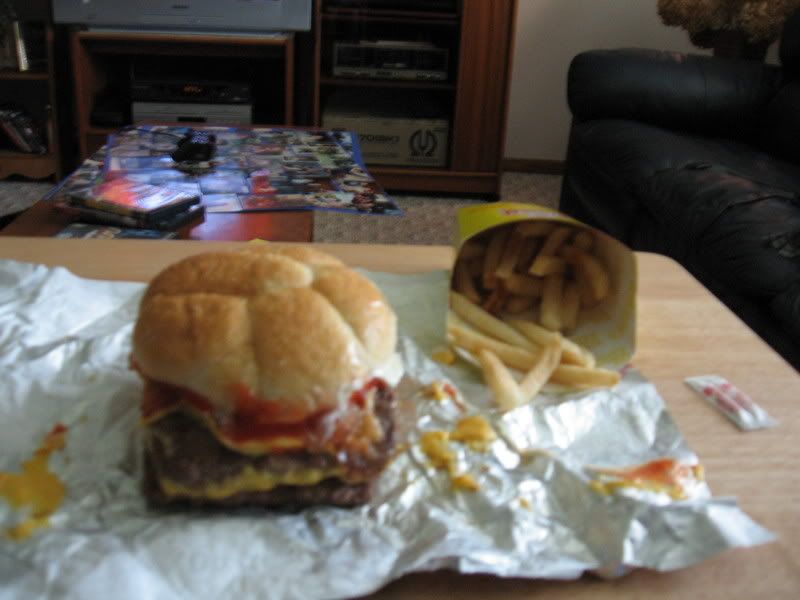 It's two 1/4 pound patties of fresh 100% beef, topped with two slices of american cheese and SIX PIECES OF BACON! And even better, no vegetables of any sort! Finally, Wendys makes a burger for guys like me. And it's miles better than the Stacker! All mine for $7.28, that's including the medium sized fries and root beer. What a deal! Definetly the best burger available at a fast food joint now!
And off I go to the local Pizza Hut with some friends to try their new "P'Zone"....overtly large calzone, meat lovers of course. Keep this up and I'll be dead in 5 years!