Discussion Starter
·
#1
·
This is my 2nd fiberglass project. I built a sub box for my previous car and it turned out very good so I decided to give it a try again. This one is more complicated than the last one so I hope it turns out good in the end. I plan on installing a 10" sub that will hopefully add some bass to the stock Bose system (Bose= All highs and no lows).
If you have never worked with fiberglass it's not hard by any means. It does take a lot of time though. Especially if you're like me and only have a little experience with it. A good friend of mine works with car audio and builds boxes for a living. Most of what I learned came from him.
One layer of blue tape, then a layer of foil with blue taped seams.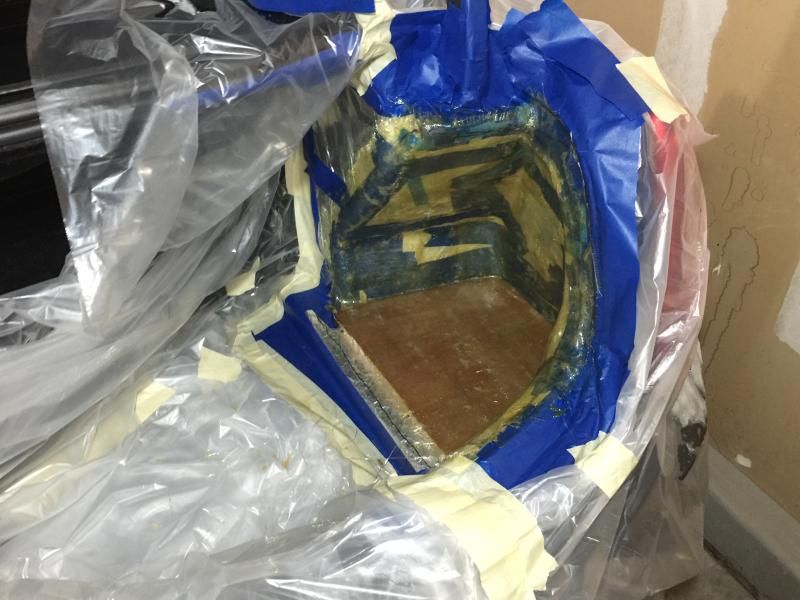 I had to build the mold while inside the car. That means I taped and covered everything. I sealed off the trunk to prevent the smell from getting inside the car.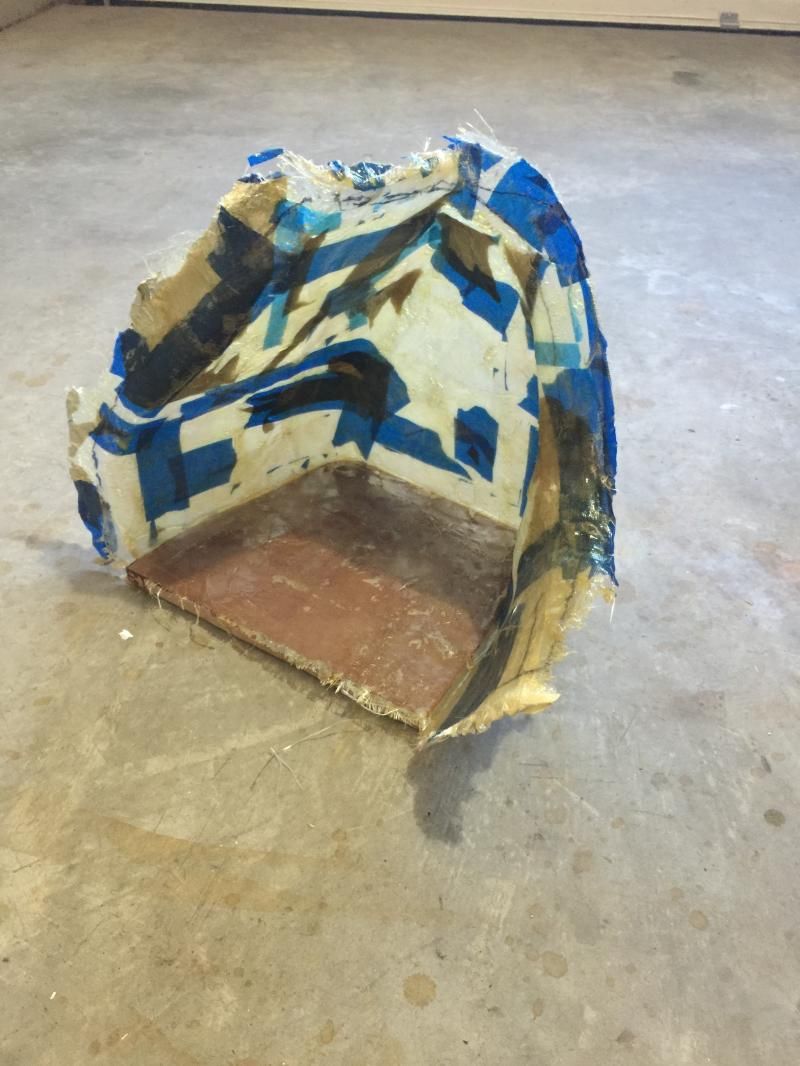 This is untrimmed outside of the car.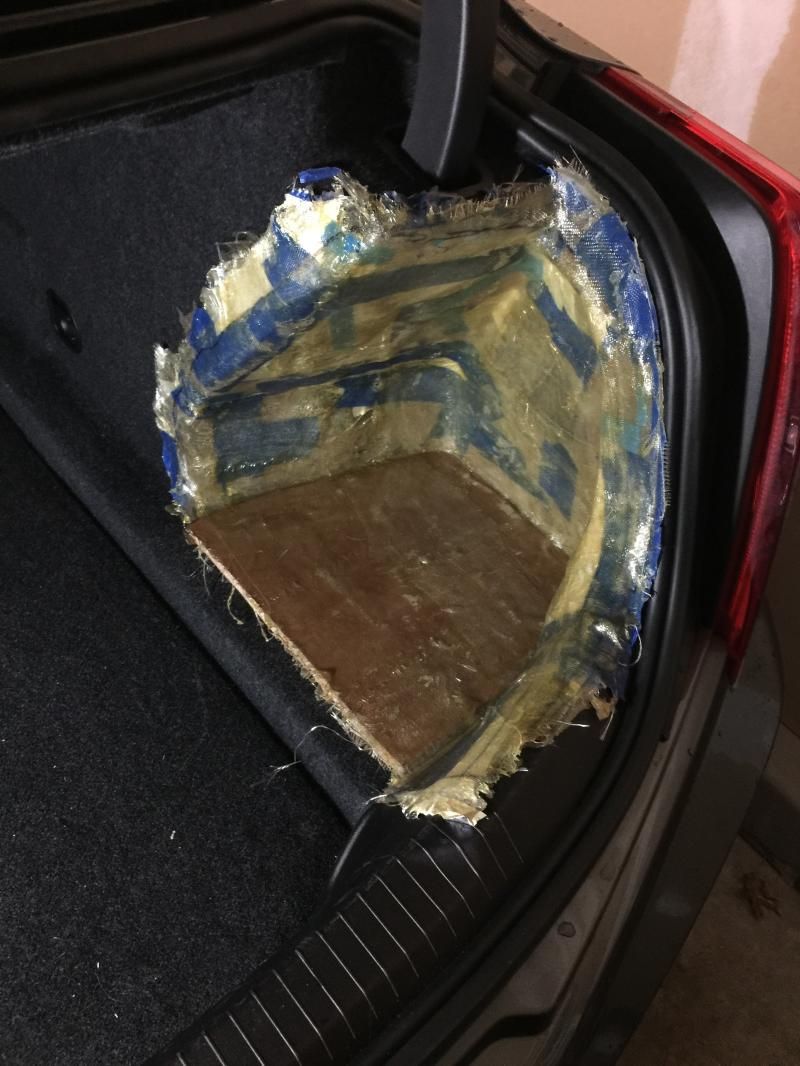 Test fit after I removed extra tape and foil. Next step will be trim to fit better.
I'm trying to decide between building a ring for the speaker to sit in and then cover with fleece. Or if I should make the face of it with MDF. I kind of like that idea in case I want to change to a 12" later on. I could easily cut the opening a little larger.
I plan on carpeting it, I just need to locate carpet that matches. I have some leftover from my last one, but it's lighter in color. I wonder if Michaels or Joanns has automotive carpet..... I'm hoping to be done in a week or so with the build. Then I need to wire it all up.