14 ATS AWD 3.6L Performance - Son of a Gun Grey Metallic
Discussion Starter
•
#1
•
Well, my AEM Dryflow filter and Hydro-shield (sock) came yesterday, so i finally got to install my KPE Cold Air Intake for the SRX 3.0L!
Install was easy enough, and the product looks nice too.
I just didn't want to use the supplied AIRAID oiled filter that comes with the intake from KPE, so that's why i bought a nice Dryflow. Plus i wanted a hydro-shield too.
Started out with:
And within a half hour or so, i had this!
Full view
And totally finished and closed up!
With only a few leftovers: the stock airbox lid, filter, intake arm, and PVC air line (and lots of bubble wrap, not all pictured! lol)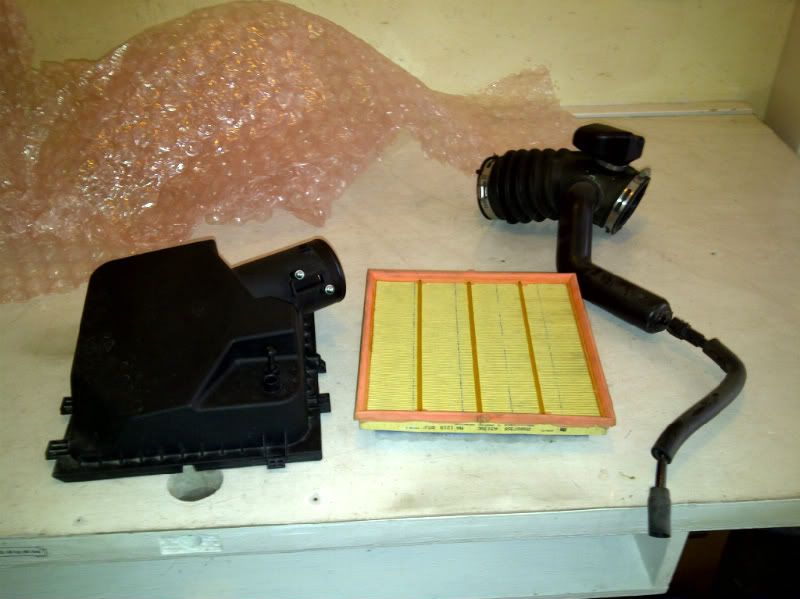 So, i started it up right away and it sounds extra growly! Though its really wet out, so i've just been driving my Impala lately (keeping my wash jobs to a minimum!) I will update with info regarding how loud it is at idle and highway/accel at a later date. (maybe even a vid!)
Initial feelings on growliness:
PS: sorry about the poor photo quality... :bigroll: