1992 Town Car Cartier & 2014 Accord LX MTX
Discussion Starter
•
#1
•
Well today I had my day off of work, and decided it was time to pull the trigger on this Mercedes deal...........and drive a few six cylinder S Classes!
There are two in my area, a black/black '98 S320 SWB. 76,000 miles, new tires, new brakes, etc etc. This one was in pretty decent shape, but had a few little issues....like the glovebox wouldn't open, and the rear driver's side in door ashtray wouldn't open. Other than that, it was ok...one small indentation on the passenger side C-pillar. I drove it and the 3.2 I-6 made pretty good power actually, more than adequate. I drove it, liked the S-320s, didn't like that particular example so much...not a big fan of the black interior, felt small, and I want a LWB, not the SWB, as it does make a rather large difference in the amount of rear seat legroom.
After that, I went to go look at the Maserati dealer next door, saw some awesome cars inside there (used Ferraris too), then I left to go get some lunch. Lucky for me, I knew there was a Schlotzkys in the area, so I mapquested it and went there, because I think Schlotzkys makes the finest sandwiches in the world, and I haven't been to one since February, so I was wayyyy overdue. I went there and it was all I remembered it was. Delecious, thinly sliced meats, melted cheese upon the best bread used by a sandwich shop...it's so light and fluffy!
After the Schlotzky's mouthgasm, I went and test drove this second S320. This one was a 1999 S320 LWB. 72k miles, Beige/Beige, very good condition. They wanted $12,995 for it, and I'll offer $12,500 once financing is approved. I want this car. I didn't notice any real difference between the SWB and LWB in the way they drive and handle. I must say these handle beautifiully...I got on an offramp and I could do it 10-15 mph faster than I could 15 minutes before in my deVille...felt very very composed, almost no body roll, made me feel very confident.
Anyways, this car, out of 10, would probably get a solid 8.75 in the "how nice is it, compared to new" scale. It's very nice, but it's got a few minor issues with it...one 2"x2" scuff on the front right corner, and one on the right tail light, and it's missing a plastic piece above the inside rearview mirror, and the cupholder doesn't stay down, but if you carefully put it down, and put the center console cover down over it, it'll stay down.
This is the one I intend on buying. I've driven the newer Sevilles, like suggested in the other thread of mine, and they're quite nice, but not the same as the W140. Like I said earlier, there are two Eldorados in my area from dealers, and they're $10,000 more than this W140, and there's one Concours in my area, but it's silver, and I don't like silver cars.
So all I gotta do now is turn in my loan application to the bank Monday morning and see if I'm approved and go from there. Good luck to me!
I just KBB'd the vehicle, and in good condition, the value is $17,700. I'm getting a great deal, even if I pay full asking price and don't get those minor interior issues resolved.
Billboard on back of bus from the corporation I work for.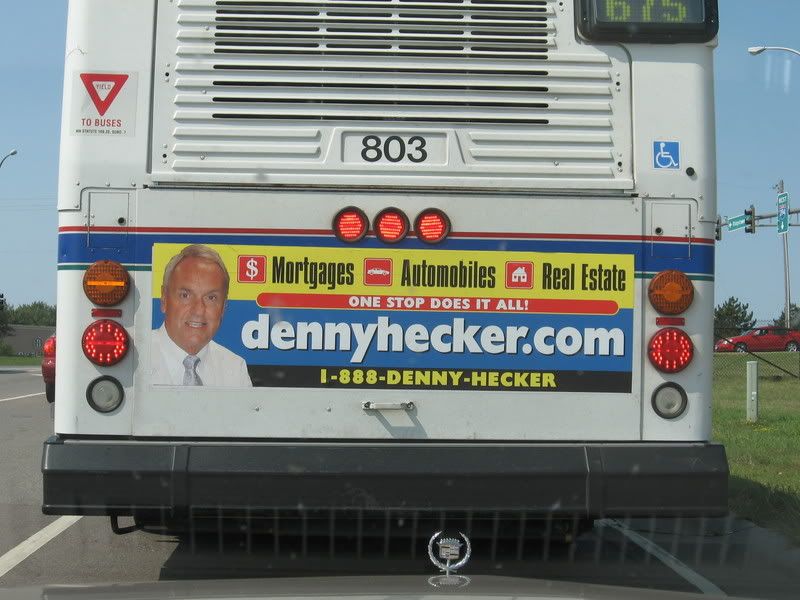 Allante I saw at the dealer I found the black S320 at. Note the two C6 Z06's parked next to it.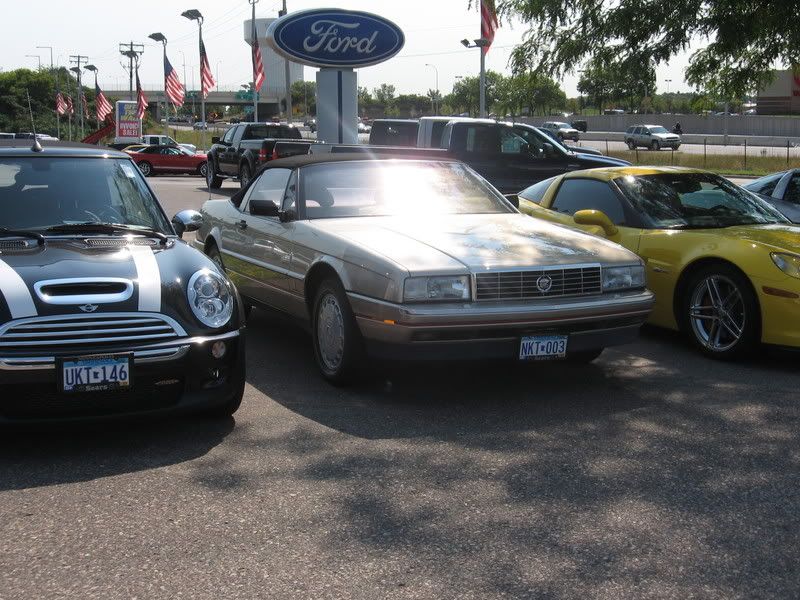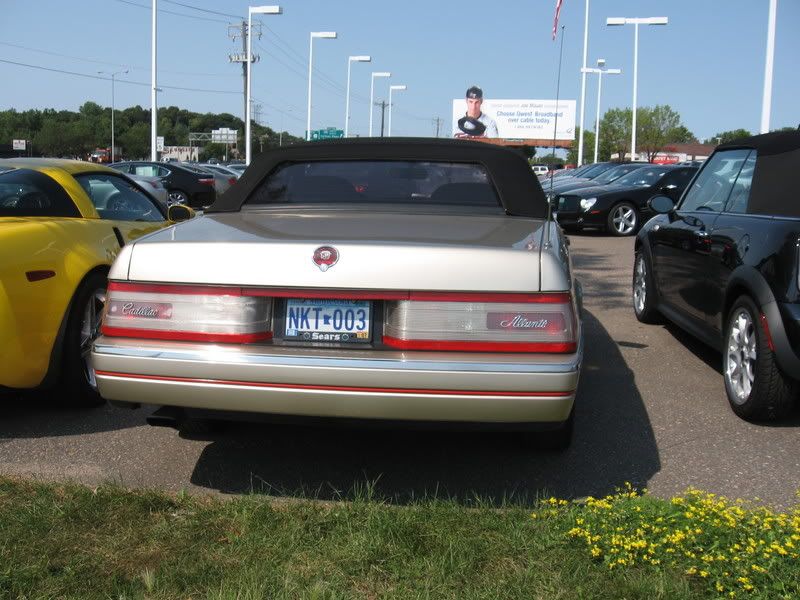 I love these taillights.
Black S320 I drove...eh.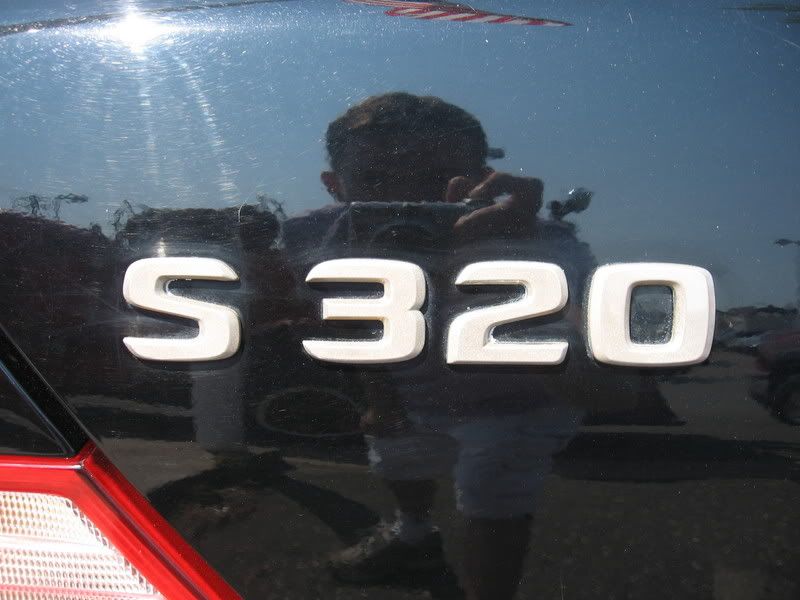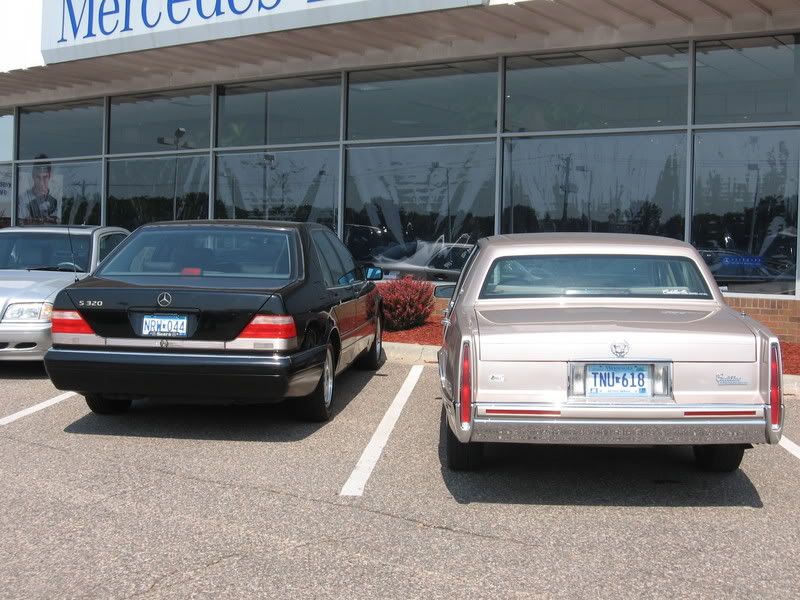 S63 AMG. Hawt.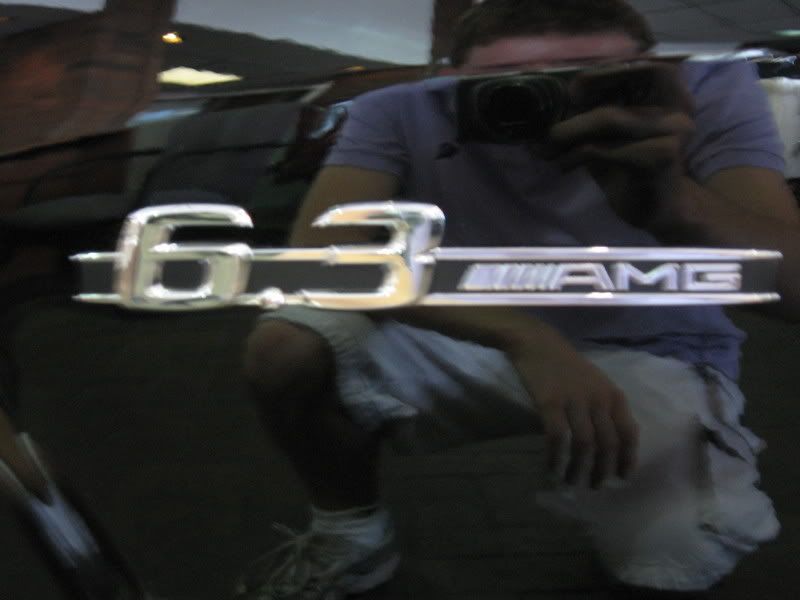 Four Door. Gorgeous!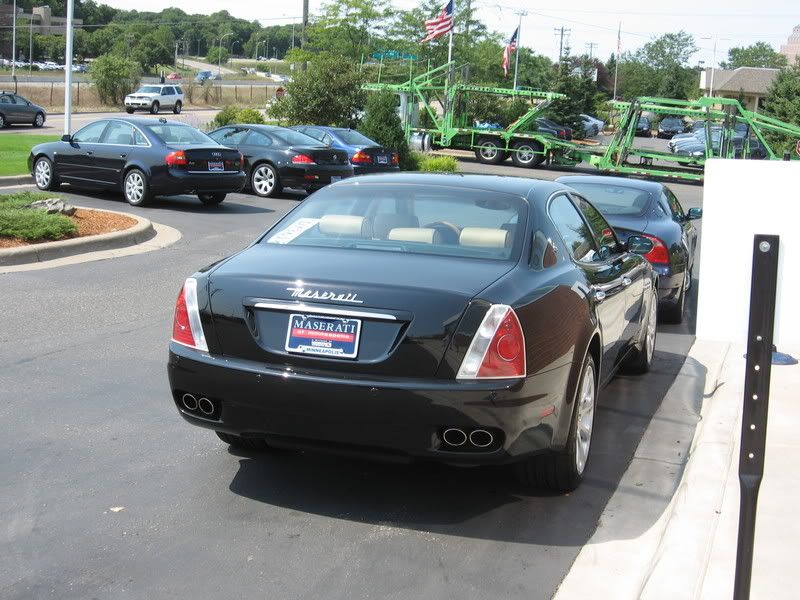 Inside the Maserati showroom.