1992 Town Car Cartier & 2014 Accord LX MTX
Discussion Starter
•
#1
•
So I get this call from Tanner (derrty_deVille) last weekend telling me he's found a Coupe deVille down near me for sale on Craigslist and he wants to pick it up, but he needs my help to get both of his cars back up to his place (60 miles Northwest) and I'm more than happy to help!
So he gets to my house about an hour after I got off work on Saturday, and we cruise out to this guy's place to pick up this '91 Coupe deVille. It's a Cotillion White exterior with like a mauve velour interior...very rare interior color! I've only seen a few like this in my life, only on ebay. Anyways, it's got 221k miles on it and the tranny was replaced at like 155k, and the motor is original, they drive tight and like they've got 100k less on them. The car needs some work though....the biggest issue would be the lack of power steering! Haha, that was fun! But then again, it was a $100 Cadillac!
So he buys it after a brief test drive, this being my first experience with a Coupe deVille of this generation, I like it! Nice big long doors, good backseat space, etc etc. The seats are an incredibly soft velour..quite a bit softer than the seats in my '92 and that's saying something! But the cloth used in the two years is a different material...mine is called "Esteem" cloth and this stuff is "Prima Vera" which I believe is the same stuff used in the pre '93 Broughams....it smells and feels the same anyways. The first time I stuck my head in the window and took a good whiff it smelled EXACTLY like the interior of that '87 Brougham I looked at back in '03...with the dark blue velour interior. It's funny how a smell can take you back to a certain time/place...
Anyways, he bought it and the brake light is on...so we stopped at the nearest Target and pick up some DOT3 BF. Filled it up but the light was still on, he'll have to look into that further. Then after that we're both starving so we go to the Perkins across the parking lot and gorge ourselves. Then we head back to my place so we can get some good group pics, grab some of my dad's tools just in case and head up to Tanner's place to drop the cars off.
The drive up was relatively uneventful, we had to drive slow on 35-W (55 in a 70) because the Coupe's steering wheel starts shaking real bad above 60 MPH, but I missed the exit to Highway 10 which takes us to Tanner's house, so we went on a 45 minute "dumbass detour" that took us way out of the way, but no issue because we stopped at a gas station and I got myself a Krispy Kreme, a Milky Way and a bag of Tropical Skittles! Haha!
So we finally got up to Tanner's house around 11:45 (We left my place, 65 miles away at about 9:30!), he puts in a fuse for the inop interior lights (fixed that) and we transfer all of my dad's tools and stuff into the trunk of his step mom's '99 300M which I was really looking forward to ride in, but nope! We got in it and turned the key and got about three clicks than nothing, so we said screw that and took his dad's Eagle Vision, then about 20 minutes into the drive home I feel asleep and woke up 3 miles from my house, so I must have been passed out for ~45 minutes! Wow, haha!
A fun time, anytime anyone else needs help picking up a new car, you know who to reach!
Pics!
Mine, The Coupe, The Sedan. I took these pictures in the parking lot of the high school I went to. It's where I take all of my "good shots"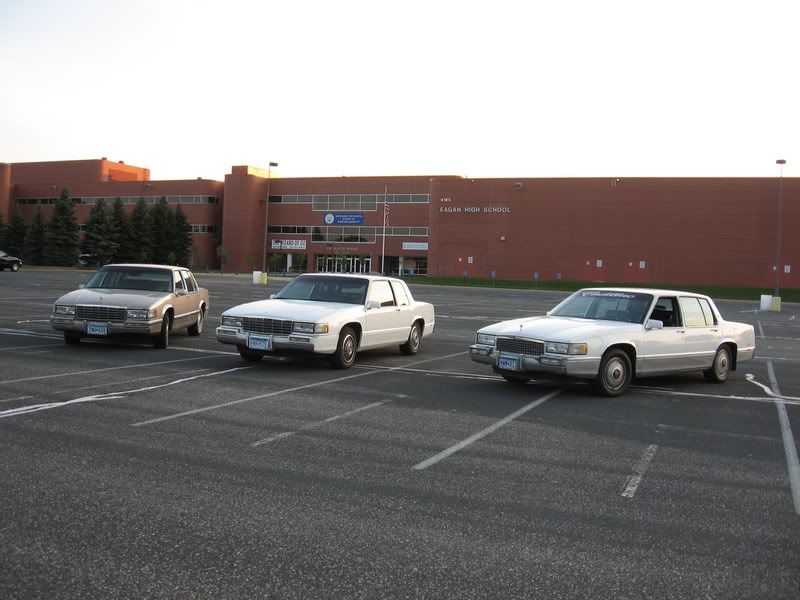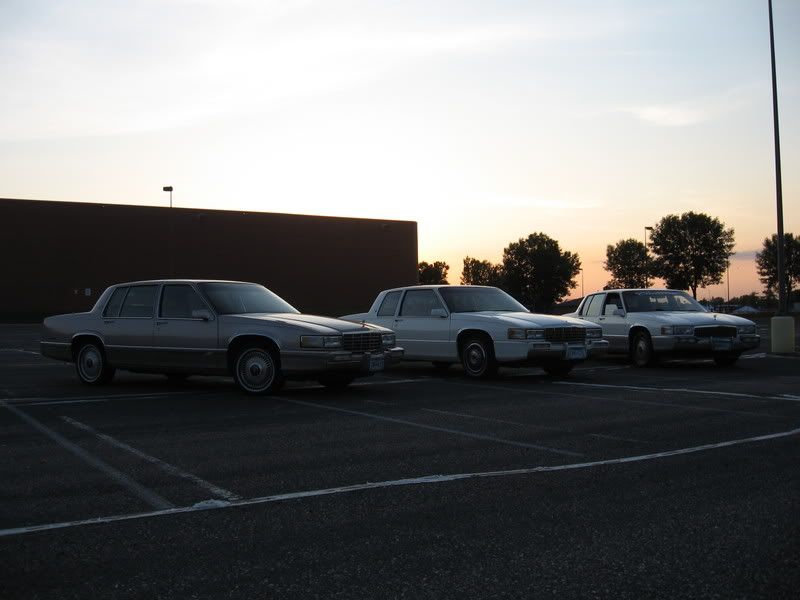 The Coupe!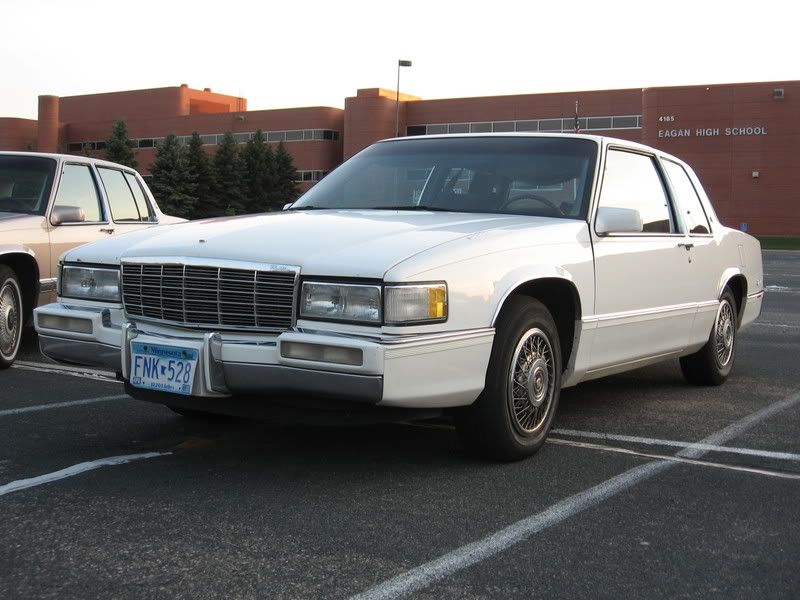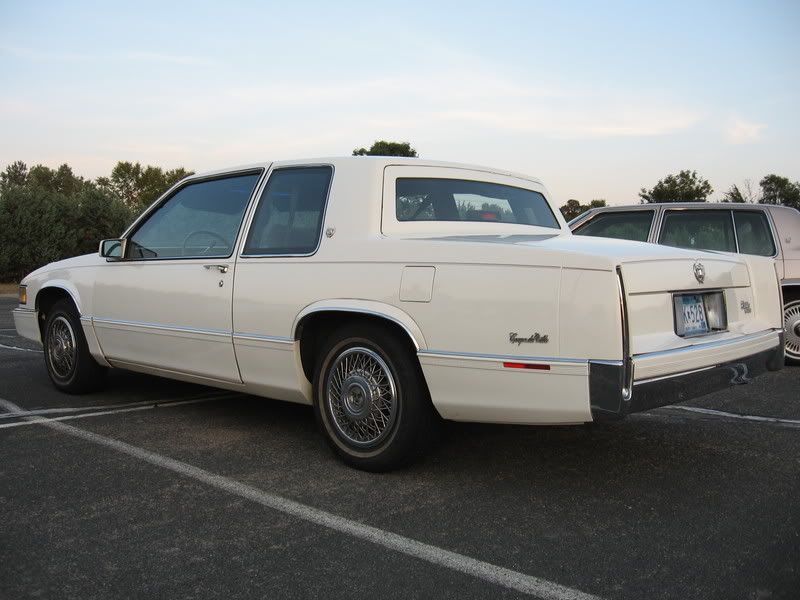 Mauve! (Sandy, what is the official name for this color?)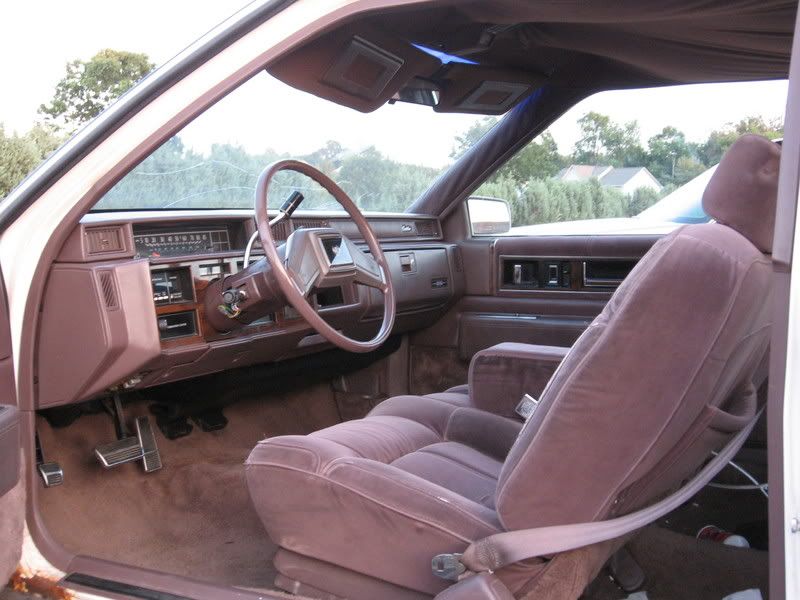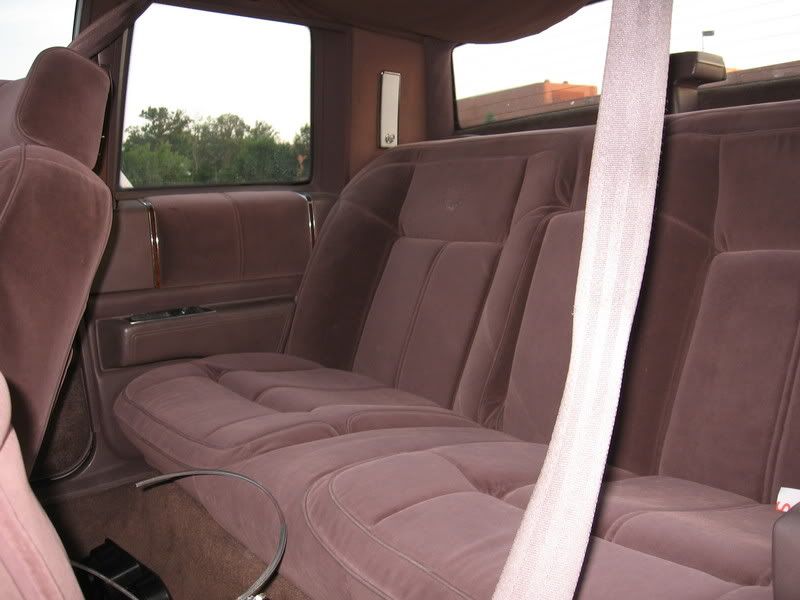 A lot of miles.