2018 Mazda 6 (Venus) 1964 Impala (Betty) 1991 Miata (Dolly)
Discussion Starter
•
#1
•
Hoover, Betty and I are heading out tomorrow afternoon to join up with a tour group that's touring Nevada, Southern Oregon and Northern California. I don't have time to do the entire tour, but am doing the stops in Klamath Falls, OR, Crater Lake National Park and Grants Pass, OR.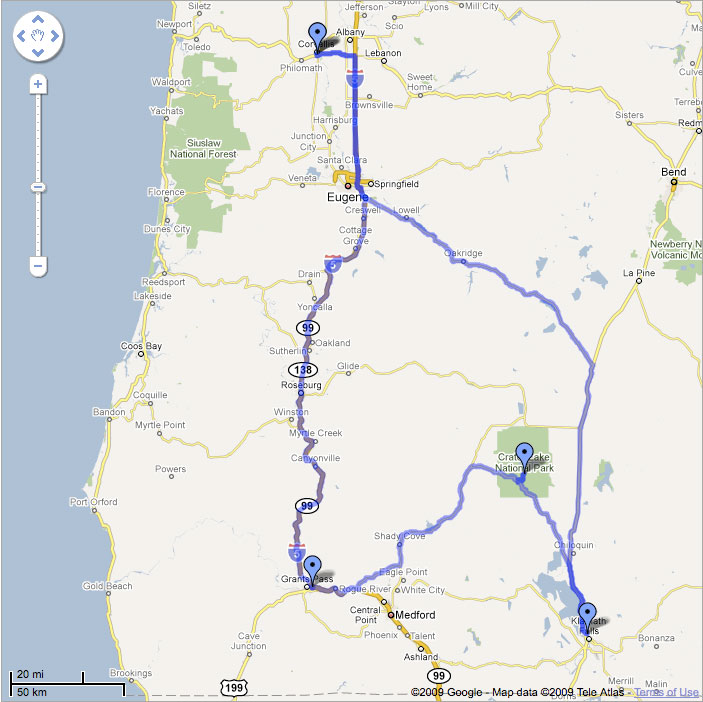 I have friends from Arizona that are doing the entire tour; they told me about it during my trip to Phoenix in January, and I thought it would be fun to do. They've done it with their '64 Impala SS, but this year, they're bringing a '48 Ford that's been restored to look like a mild custom, but is pretty modern underneath.
I went to Crater Lake last summer, but because of wildfires in California and winds blowing from the south, it was very hazy. But the Crater Lake itself is amazing. The bluest water I've ever seen.
I think I'll have Internet access at my hotels in Klamath Falls and Grants Pass, but I'm not sure if I'll have time to post pictures. But if not, I'll post them when I get home. I think there's going to be a car show tomorrow night.
There's about 75 cars (I think on the tour). The Web site is
Nevada-Rides.com
, but whoever programmed it set it up so the links only work on Internet Explorer on a PC. :rant2:
This will be my first road trip with the
GPS
I bought last month. I've only been to Crater Lake once before and have driven through Grants Pass a couple of times, so this isn't an entirely familiar trip. So it should be a good test for the Chicago road trip.