Discussion Starter
·
#1
·
Alright, so this past weekend I replaced the lower control arm bushings in the Town Car.
It would make this horrible squeeking sound anytime I went over a bump, or turned the wheel, even bouncing the car etc... and the steering didn't feel right.... and for some reason, every time I brought it back to Sears (where I got the alignment) for an alignment check, they said the toe was out....
Prior to this, I replaced all 4 ball joints, 4 tie rod ends and both front sway bar links.... Since the noise really happened right after I replace the ball joints and tie rod ends, I thought one of them was defective.... but it just didn't make sense, and it didn't sound like either of them.
So I looked under the car a bit more and saw the A-arm bushings looked.... weird. I was pretty sure they were the problem, as there wasn't much else it could be.... So.... I made it my weekend project to replace them
Now these are not normal bushings... they have an inner metal sleeve, the rubber, then an outter metal sleeve which fits into the control arm. The rubber is vulcanized (bonded) to both sleeves, and when the arm moves up and down, the rubber itself twists.... The inner sleeve has "teeth" on it that bite into the brake to prevent it from moving, so that the rubber does twist... which is why its very important to tighten the lower A-arm bolts up only once the car is on the ground and the suspension is level.
It was fairly painless, I was not able to remove and press the new bushings into place, so after searching all morning for a place, I finally found a shop that could do it for me... charged 1/2 hour of labor per arm ($35 each) even tho it took about 10mins... I was happy.... total cost for me LCA bushings and front shocks (Monroe Sensatracts) was about $200.... with $70 of it being the labor for the bushing work.
Anyway... here are the pictures.... lots of them
Here she is.... when I am not sure how long something will take, I'll drive the car nose-in into the carport... so its protected from rain and if needed, I have better access to light and stuff, but atleast like this, I can leave it for a long as needed if I had to with no rush of needing to move the car for whatever reason.
Car hasn't been washed in about a month... partly because I am kinda mad at it for the non-stop broken things (these A-arm bushings are the last of the real broken things though!) and also because any free time I do have for the car... I am working on it... and, its been raining on and off, so I really haven't bothered... plus I knew I was going to be working on it and just getting it dirty again.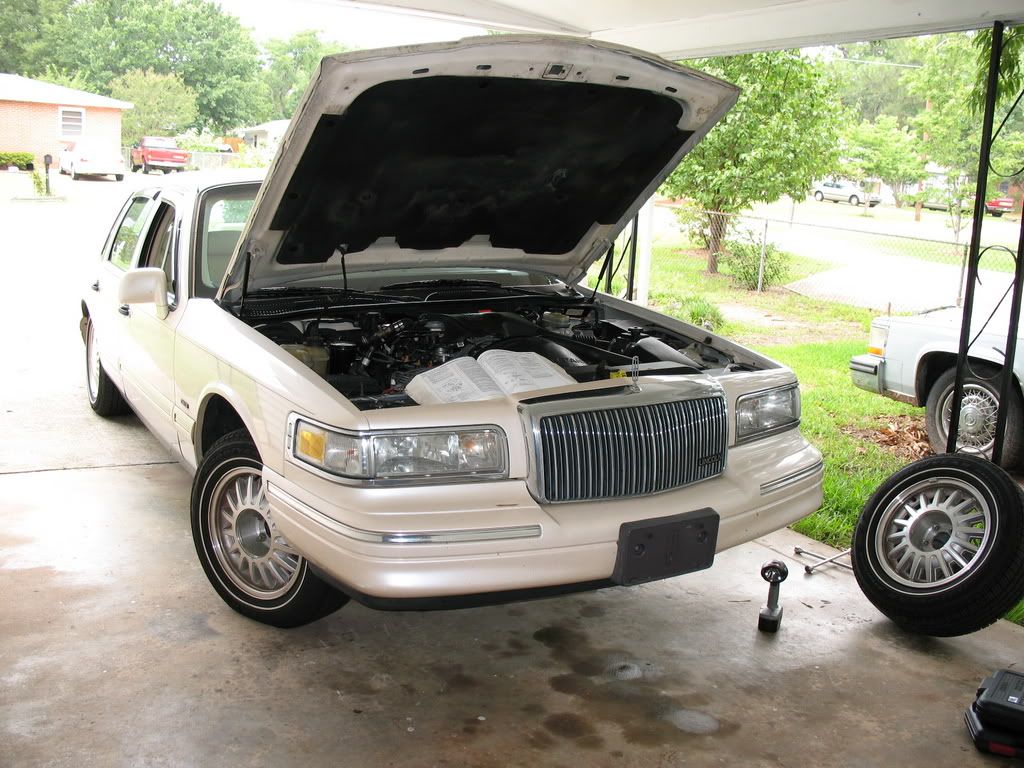 Not quite a garage, but better then the gravel driveway at my old house in NY, and alot better then the parking lot at my apartment in Clearwater.... My first carport, and I like them alot, not as good as a full garage, but defintily better then just keeping it in the open.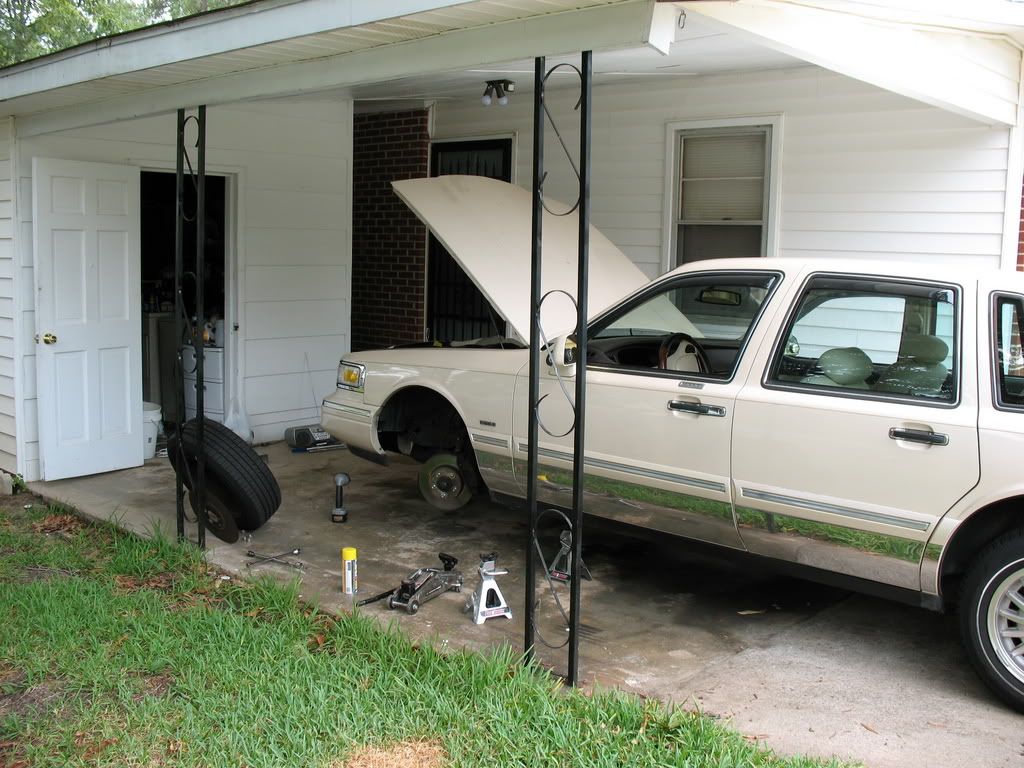 Ah yes, my trusty Isuzu.... what an awesome little truck.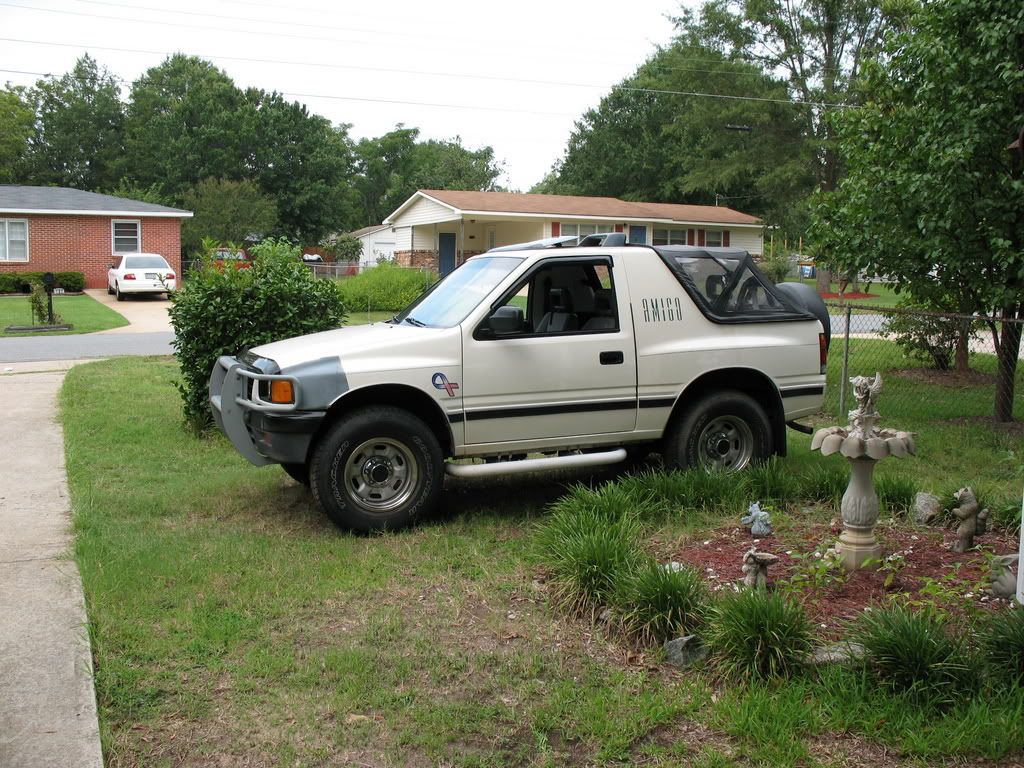 My '89 Fleetwood Brougham... my mom had it for the last 9 years, then they got a new car and gave this one to me... has a bazillion miles on it, alot of rough use (it survived my mom for 9 years!) and alot of stuff is (was) broke, needs a new paint job too... I am slowly fixing it up piece by piece though, its my little project... but is also 3rd in line to get my attention, and with the Town Car being an attention whore right now, there is no free time for the Caddy.... runs and drives fine tho
The Isuzu, being my daily driver and what I drive to work everyday is first in line for my attention... but the darn thing is just so reliable and simple... and dosn't ask for much....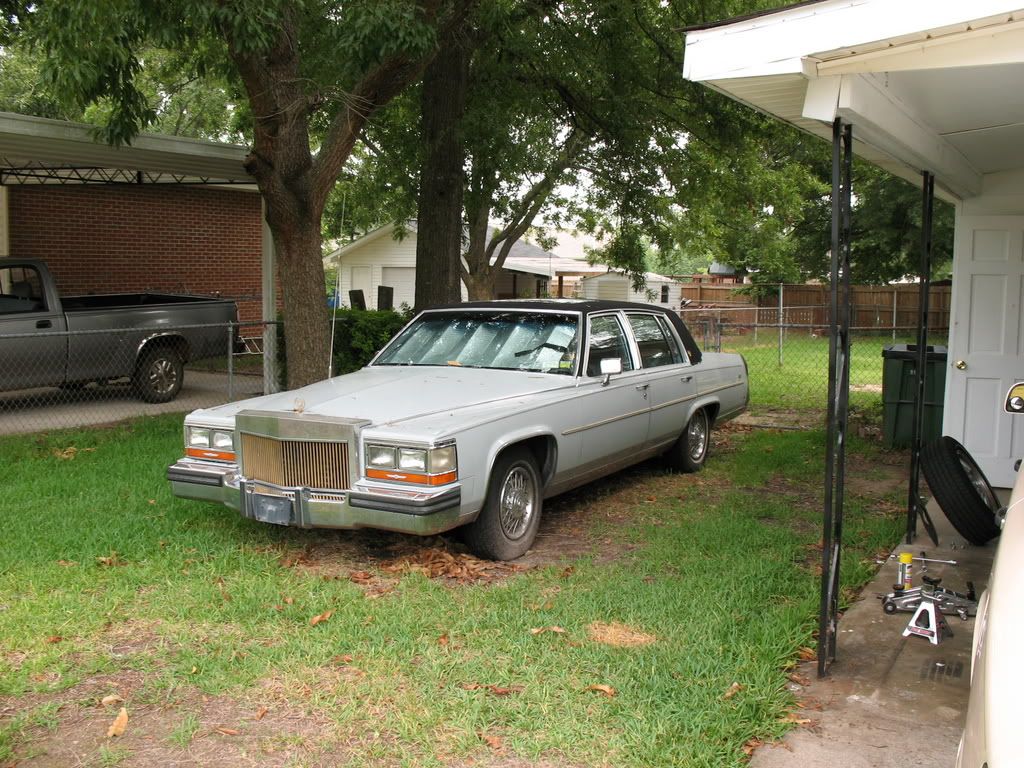 What I am starting with: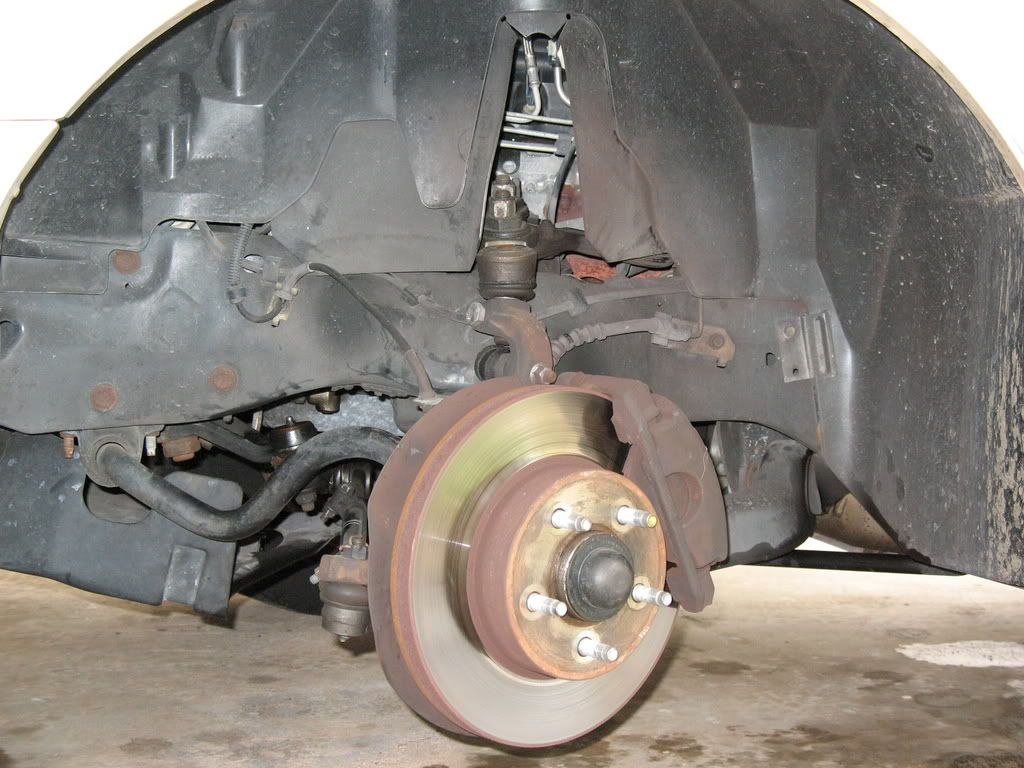 The work space.... the radio makes everything so much better: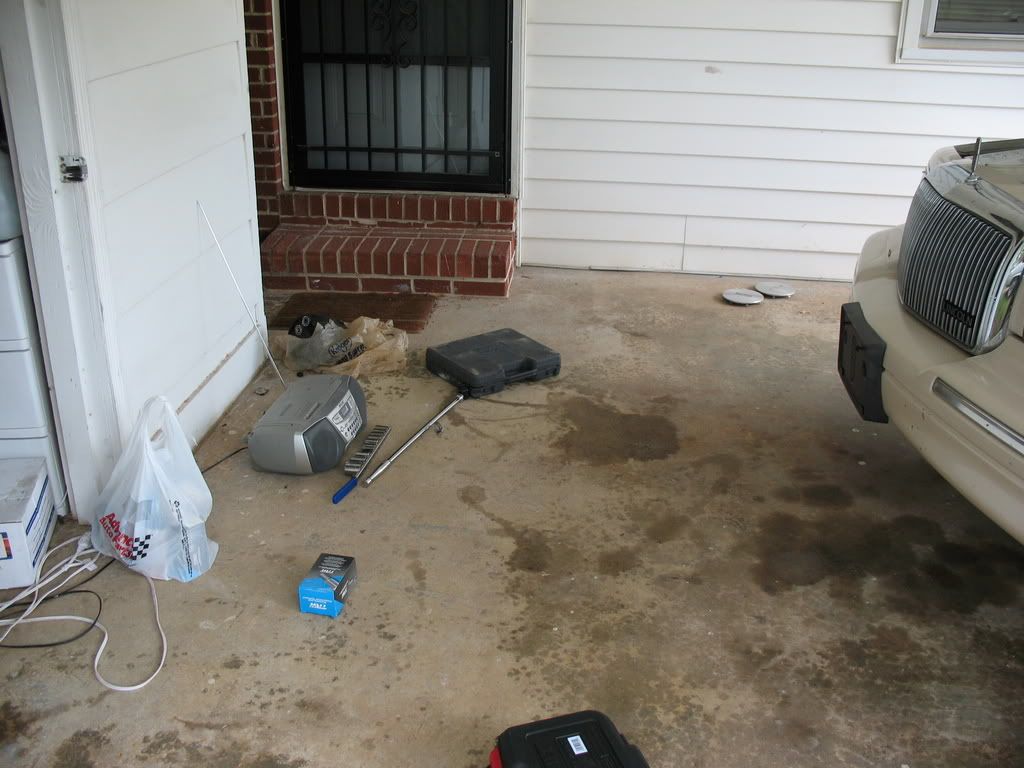 Ah yes, factory maintenace manuals
Yeah, I've already been in there to replace all 4 sway bar links, all 4 ball joints and all 4 tie rod ends.