I picked up our 2011 CRM CTS-V coupe from Green Buick GMC in Davenport Ia yesterday. First Green Buick GMC was a breeze to deal with, took care of everything on-line and without any hassle's or false promises and I had a trade-in. We arrived a little early but the car was ready and waiting for us, since they were doing a ton a business the finance guy wasn't just ready for us, so we took the V to lunch. An hour later we were on the road. I topped off the tank about 200 feet from the entrance to 74 East reset Trip A and set sail for home in Belleville Il about 268 miles south. I tanked up when we arrived and using my cell phone calculator I got a real world 20.4 MPG. About what I expected considering I was going 5 to 9 MPH over the posted limit for most of the trip and one WOT excursion into the V's 551 ft pounds of torque. Aside from the kamikaze mini-van drivers that either want to bump draft to push you out of the way or blow by you when your going 8/9 over the posted limit, it was an uneventful or tiring trip home.
I managed to keep my foot out of it for the entire journey with one exception, we stopped at a rest stopped and as I was approaching the on-ramp to get back on IL 55 I could see a nice long two curve access road with great sight lines, so on a roll at 5 MPH I matted the accelerator and hung on for dear life and merged onto the highway at triple digits. It felt every bit as powerful and fast as my 07 Z06.
Since it's snowing here in St Louis I wasn't able to detail it or take any decent photo's, so for now here are a few of the dealers photo's I snagged off their web site. For the record here are two important numbers:
1. It had 4210 mils on the clock when we departed the dealers lot
2. They were asking $47,900
It has 24+ months left on the B2B warranty, so any little bug a NEW/USED car will develop will be dealt with by my local Cadillac dealer.
Without further adieu here are a few photo's of REDZILA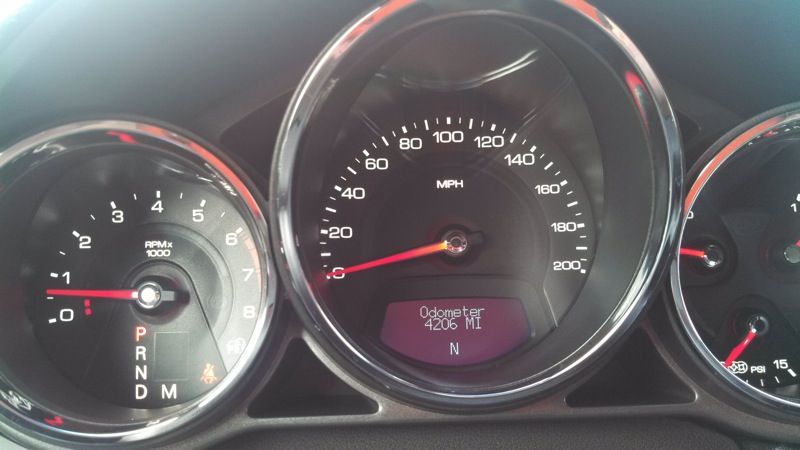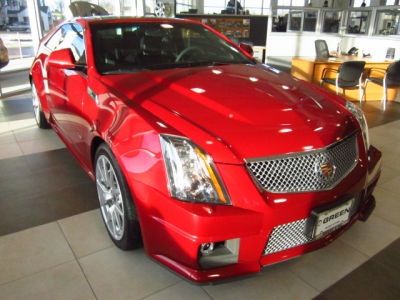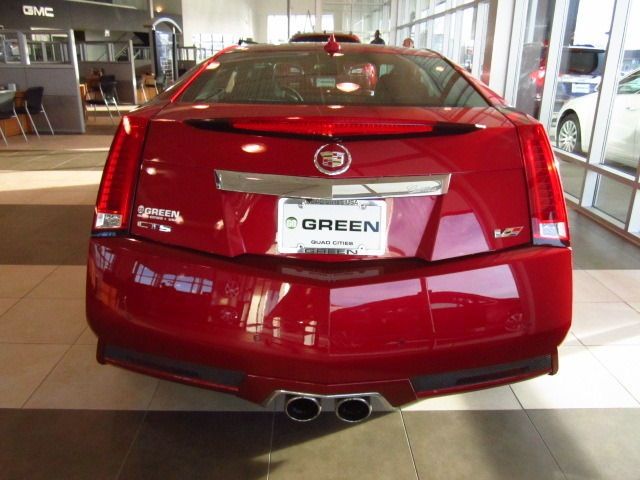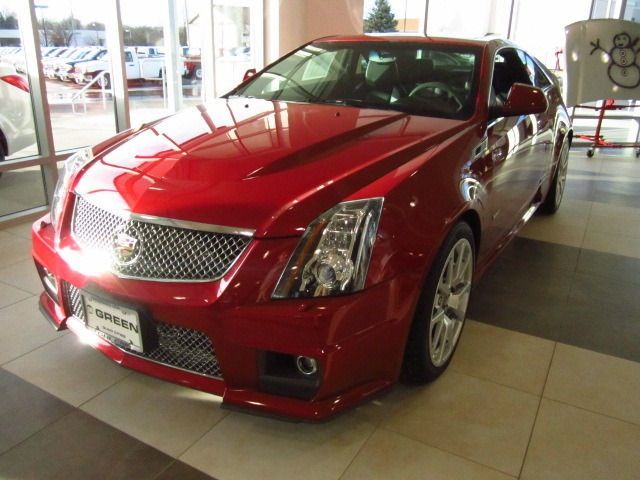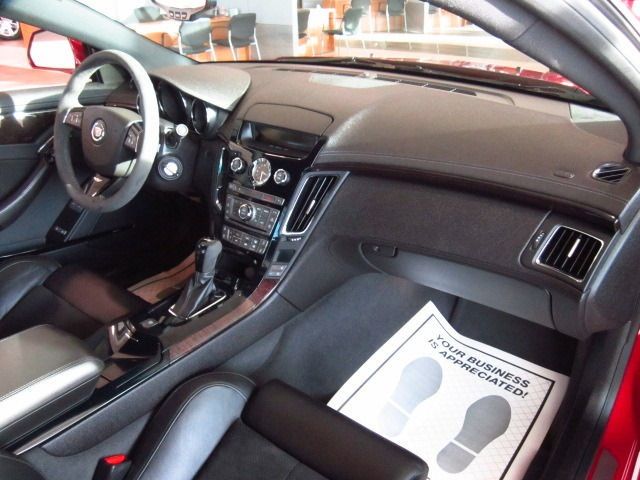 The window sticker is missing but here are the options as best I can determine
Heated/cooled Recaro Seats
Sun Roof
Crystal Red Metallic paint
Wood Trim
Alcantra inserts
A6 w/paddle shifters (no cost option)
I'm still trying to set all the personalized settings and the only accessory that has me stymied is getting my garage door synched to the Home-link buttons.
Final observation, as I was all snuggled into the Recaro Seats (geez the vette NEEDS these seats) it felt every bit as good as any late model vette I have owned or driven, then I look around and see those two rear seats that can actually fit a real person even in a coupe and I'm more amazed at what Cadillac has brought to enthusiasts. It's a marvel.
So it'll have to sit while our last winter storm blows through St Louis and I can't wait to use a new Clay Bar and apply some fresh ZAINO.
Cheers
Tom