Sold my 2009 CTS4 and my 2004 CTS
Discussion Starter
·
#1
·
My 2009 CTS4 has had this hark clunk noise in the rear since I bought it a few years ago. I was pretty sure I knew what the problem was based on several threads on this forum. It was tough to confirm, especially when the suspension was loaded on the ground, or hanging by the shock when jacked up.
Most of the CTS's with this problem have been fixed under warranty, but for those of us out of warranty...
I finally made an effort to confirm that I had bad shock bushings a couple weeks ago. With the car raised, I put a jack stand under the knuckle to hold the suspension up, while I removed the lower shock bolt. With the shock detached, the bushing slipped right out of its outer steel sleeve. The steel sleeve was still pressed into the knuckle. (The rubber bushing is supposed to stay bonded to the steel sleeve.) Clearly this was not right. Both sides were the same.
There are replacement bushings on Ebay for $10-20/pc, but you'll need to press the old sleeve out, and press the new bushing in. Generally, this type of bushing is not supposed to be serviceable when pressed into aluminum.
In my searches for information, I never saw any pictures, so here are a couple: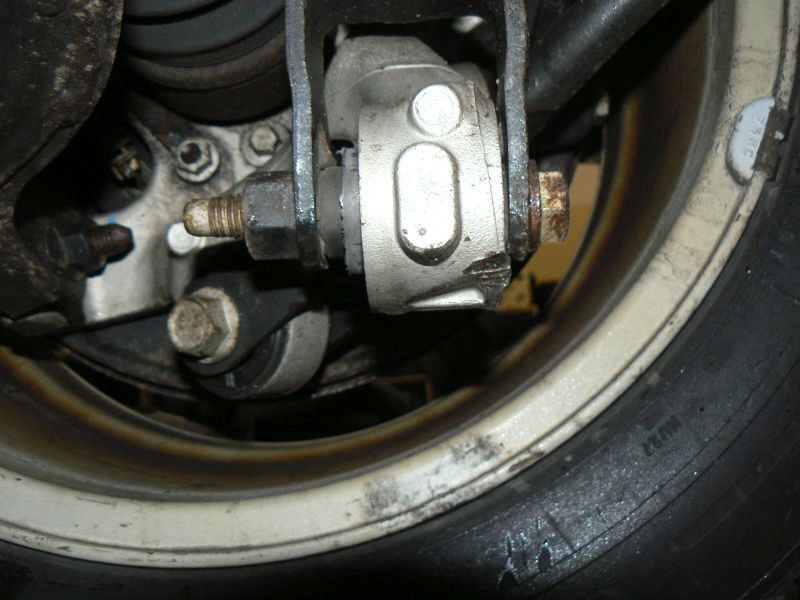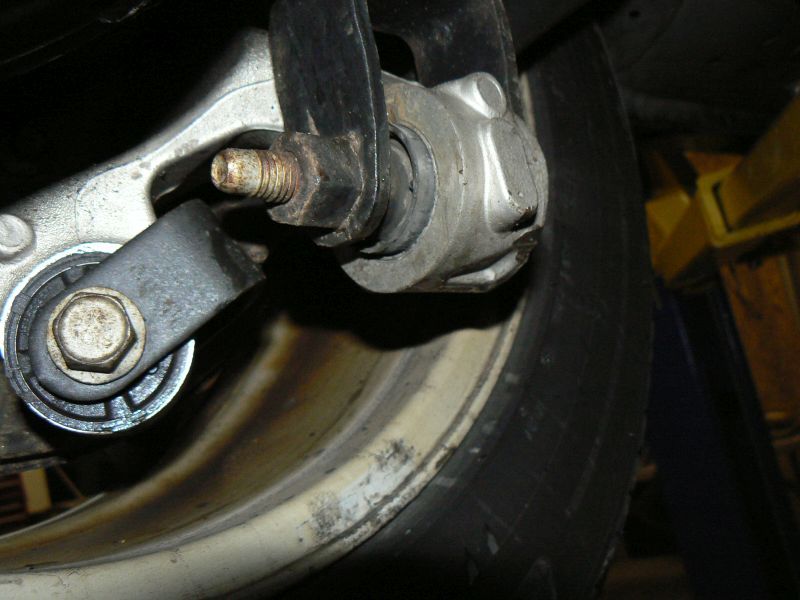 They are out of position by about 1/4".
So, It looks like I needed a couple knuckle assemblies for $100-200 on Ebay.
But in the meanwhile, what the heck, I cleaned the parts with starting fluid and I slathered them with some grey Permatex and slid them back in, and bolted the shock back on. I jammed a plastic clip in-between the shock and knuckle to keep it centered. I let it cure for a day.
Amazingly, my clunk is gone. I don't know how long it will last....