94 Seville; 95 FWB; 07 DTS
Discussion Starter
•
#1
•
Couple weeks ago the ignition key was stuck in the lock, and I had to force it out. Everything was fine for a few days until one day when the car refused to start. So figuring the lock was involved, I decided to take a closer look.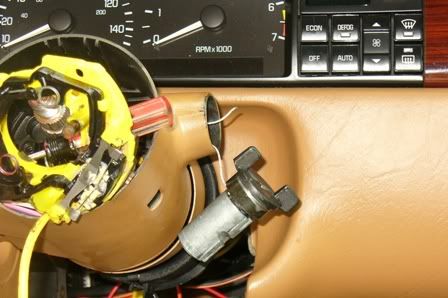 the photo above shows the ignition lock cylinder. Clearly, one of the PASS key wires is broken. It is broken so short that I cannot resolder it, but that is not the issue.
Previously, maybe a year or so, I bypassed VATS and it has been trouble free.
So my question is this: is this broken wire the reason why the car wont start. And if so....WHY?