You are not the first one to have this occur. There are threads addressing this in the recent past. (last 3-4 months) I suggested using a rubber expansion plug & I think they were able to pull it off but I will have to find the thread to verify. If the coolant is removed it might gain you enough access to cinch up the bolt to expand & seal the plug. That part would look like this,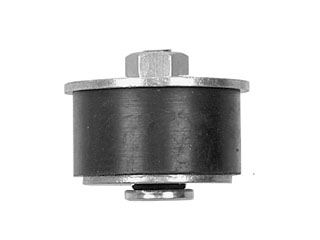 You don't want to get into removing the X-over manifold if it can be avoided, It a genuine PITA but not the end of the world. I'll see if I can find that old thread for you.
To replace the original type plug you would have to remove the X-over manifold.