Discussion Starter
•
#1
•
First, let me start by saying that I've done searches, and still have not been able to find an answer.
My first question is how to remove the factory cd changer. The head unit is a breeze, but the cd changer is obviously different. I want to be able to put something in there that's the same size (DIN). I'm not really interested in putting a screen there, since there's already one right above it.
Any ideas on what to put there? Also, will a standard DIN cage fit in that slot?
My second issue is about a subwoofer install. I'm pretty good with mobile electronics installations, and I build boxes and such, but the main reason I got an ESV was for the cargo room. I don't want to have to go and fill that up with a box - it'll kinda defeat the purpose. The factory sub(s) up front suck, and in the back all I have is that little fruit loopy 'imprint' of a sub that isn't anything.
I haven't taken the entire panel off, but I looked back there through the jack storage area and noticed that there isn't much room to make anything. Anyone have any pics of what they've done? Or does anyone know of any companies that make any special sub boxes for ESV's?
Thanks for any help.
Oh, and I have bucket seats, so the subbox.net setup wouldn't work for me
This is the fake subwoofer imprint. When I bought the vehicle, I looked at pics online, and I thought this was a real sub. My disappointment when it was delivered
I pulled the trim back to see how much space is back there for maybe fabricating something custom.
As you all can see, there isn't much room back there. I was hoping I could just cut out the fake part and just install a real sub, but there isn't even enough room. Directly behind the fake sub imprint is the 'box' part. The 'box' part back there is the back side of the gas cap.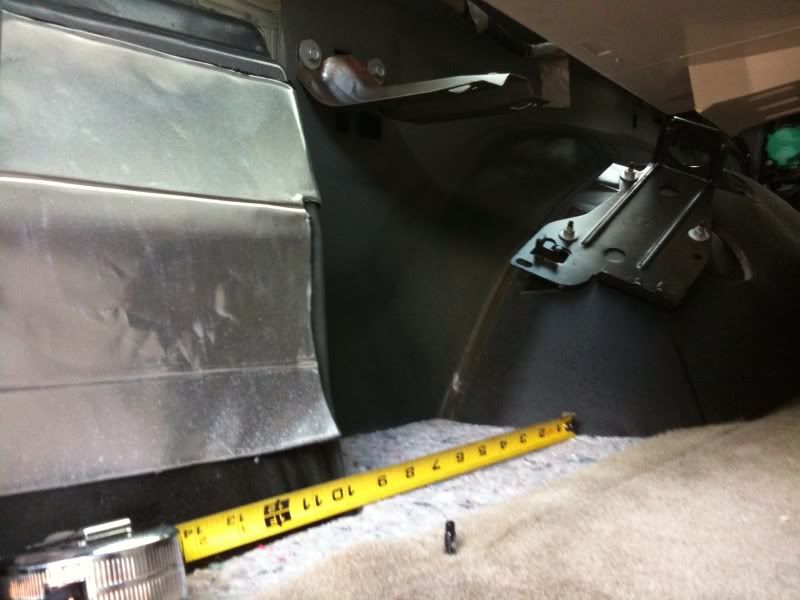 I'm hoping these pics will help someone to help me.
uh.............anyone?
:bump: