2018 GMC Sierra, 1995 Jeep Wrangler
Discussion Starter
•
#1
•
I've been looking for a new toy, and my funshop had their grand opening in their new building today so this was the right time. I should've taken pics of their new shop...it was awesome. Any way I picked up the KelTec PLR 16 which is "technically" a handgun. The beauty there is I can carry it using my concealed handgun license.
As you can see it has the optional foreward handguard and muzzle break already installed: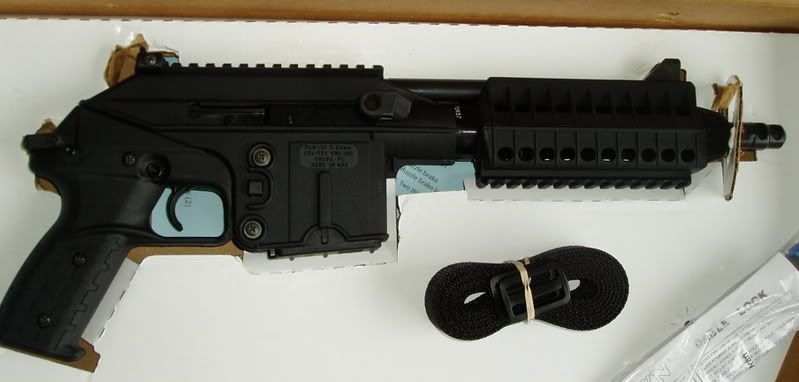 The best part about this little "handgun" is: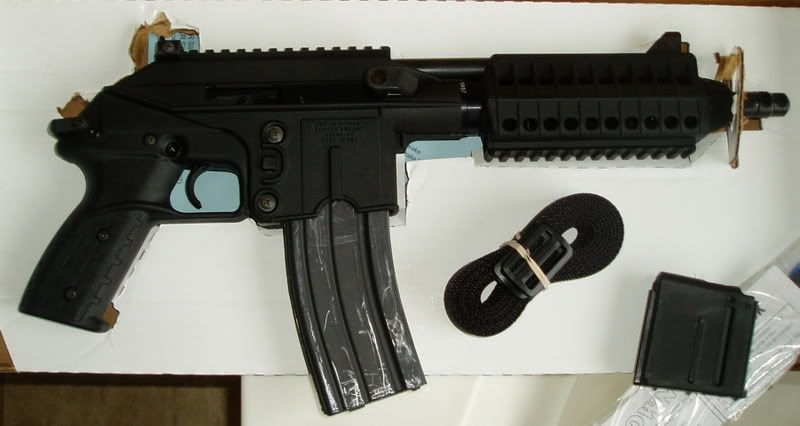 ....yeah, that's you're standard usgi Ar 15 magazine poking out the bottom. :bouncy: It's a 5.56/223 caliber handgun. Now I have to figure out how to conceal this thing on my person.
And Spyder, I'm about to order an EOthingy to go on top of it. :yup: