Hi Guys, I'm Bob!
My username is almost a decade old (for forums) so i know its a bit cheesy but it's easy to remember. As you may guess i was a fan of japanese cars for the longest time.
I am considering getting into a CTS or STS (05,06,07).
My plans (if i choose to go Cadillac) would be to lower it and put some wheels on it.I am truly over the days of building turbo cars that dont run completely right lol.
I will be asking a lot of wheel questions since i am a japanese wheel guru. I want to learn alot about CTS wheel and tire fitment ... everywhere from width and offset combos, to tire fitment (stretched, etc) all the way over to seeking out good looking quality wheels (versus cheapo 1 piece gravity cast wheels).
I think im looking to go black on black on black wheels....I'm looking to buy a car within the next two weeks so wish me luck!!
My goal (from what i've googled) is to go 19x9 all around with a +30 offset.... is that possible? is it too aggressive? not aggressive enough? I was running an 18x10 -2 on the rear of my s14 240sx (See pic below) a few years back so i really like wide wheels/low offsets!
my old 3 piece shoes...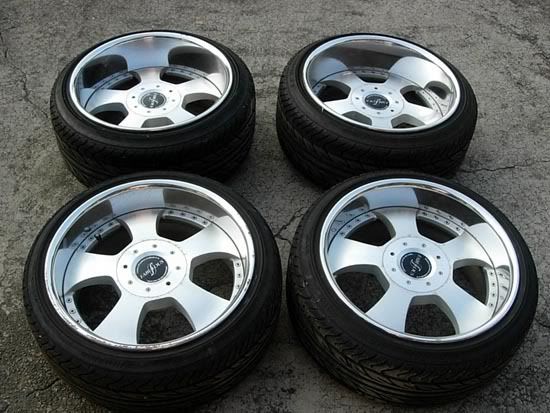 - Bobby