Discussion Starter
·
#1
·
I've made a few posts here so far, and the feedback had been very useful Thank-you!
Now an explanation, and my beginning into the world of Cadillac...
I'm 67 years old and have been a "motor head" since I was 16. My first car in 1970 was a 1966 Mustang convertible that came from the factory with a 289-2V and automatic transmission. By the time I was done with it a few years later, the engine had TRW pistons, Crame cam, Edelbrock, Holley, etc. and converted to a 4-speed stick. I've been wrenching cars as a hobby ever since!
I've had some interesting cars in my life, the last one being a 2007 Subaru Forester XT that I poured an untold amount of money into modding. I bought it new, began modding it at 60k miles and ended up selling it in 2018 at 149k miles, at that time in need of a complete engine refresh. My wife wasn't having anything to do with the refresh, so I sold the FXT and inherited her base model 2009 Volvo S40 (sans AWD and a turbo). It has been reliable transportation but completely uninspiring. I got my giggles doing repairs, maintenance and detailing it.
A few weeks ago I came to the conclusion that I needed something to stir my motor vehicle passion again, whether my wife approved or not. I spent time on ebay looking at the possibilities when I came across this;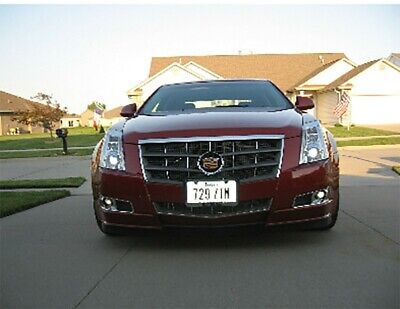 It has been garaged and covered. That is half of what it cost new. It's been maintained every year.
As of this afternoon, it's on a covered transport on its way to me in NH.
Due to arrive this week, I'll be doing the following before hitting the road with it;
syphon the gas tank empty and refill with fresh 93 octane Mobil with a bottle of Techron
oil change with M1 5w-30 Extended
cooling system drain and refill with Prestone Dex-cool
sun roof drain line cleaning and mod
a complete mechanical inspection
a complete detailing
From there I will begin enjoying my new ride, my passion for wrenching centered on maintenance and keeping the CTS like new for as long as I can (I only drive about 6k miles a year).
I hope this adds some context to my joining this forum, to which I will contribute to the best of my ability.