So I like the idea of doing my own home made modifications. And by "my own" I mean the one I've seen here, and wanted to try myself.
I couldn't find the Fram Airhog filter anyway, so I used K&N part number 3320631.
The stock filter, note you'll have to cut out the filter from its frame and snap the piece of plastic (or dremel) it
nice and smooth to fit the filter.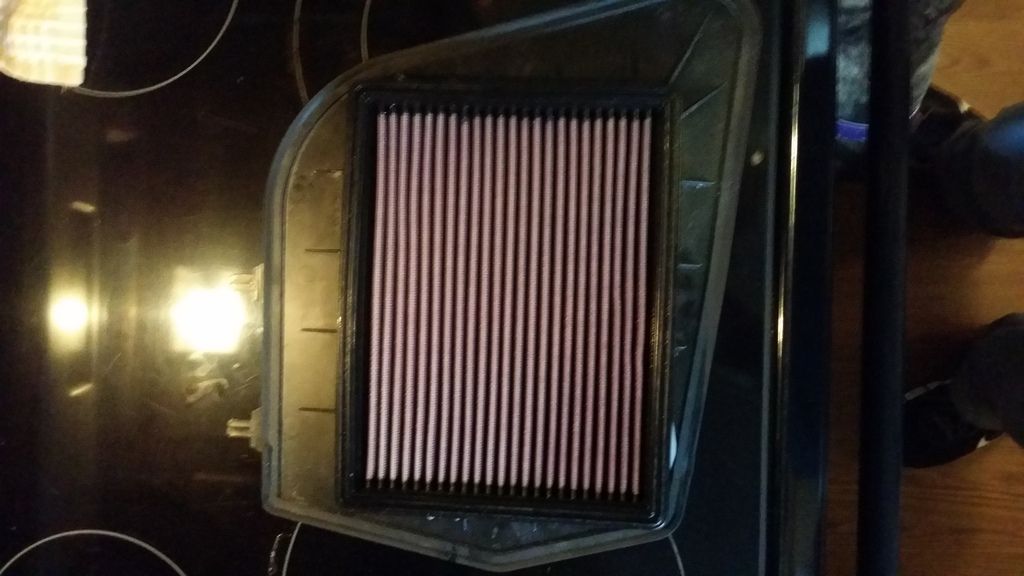 Thats after getting the K&N filter installed, I used silicone adhesive to seal it in there.
Here's where I differed from the plan for the first time. I didn't feel like drilling 35 holes into this waffle like
snorkle.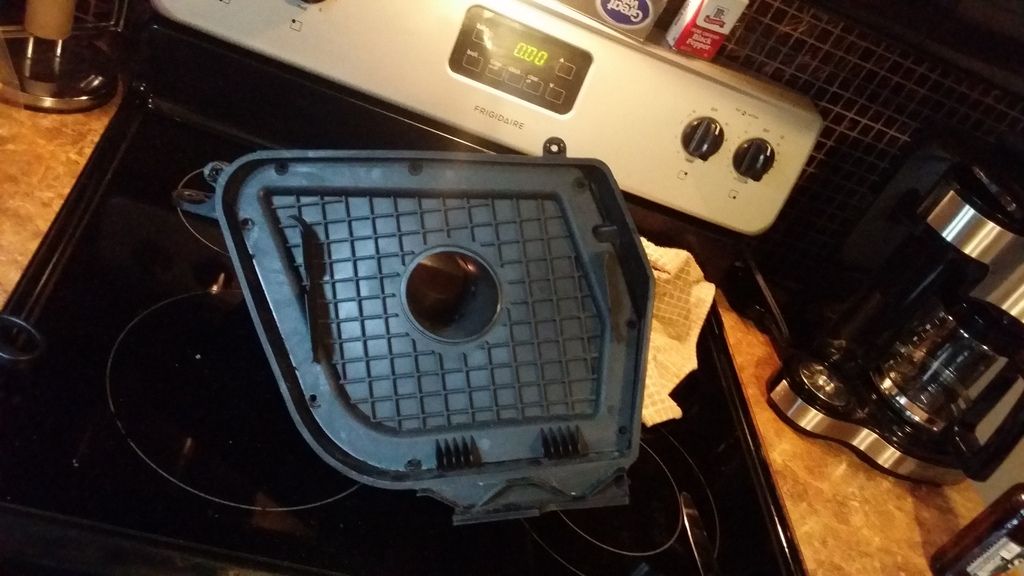 So I turned around the box, pried it loose and removed the entire thing to get the box more "open" like this
After doing that, I needed to open up the air box some more I figured. I also noticed during this time that the
new filter's rubber gasket was causing the filter to hit the waffled like texture on the inside of the box, so I had to dremel some of that down to get it to fit. I could've stopped here, but then I remembered I needed to drill another hole into the box...but, nothing exceeds like excess so I did more.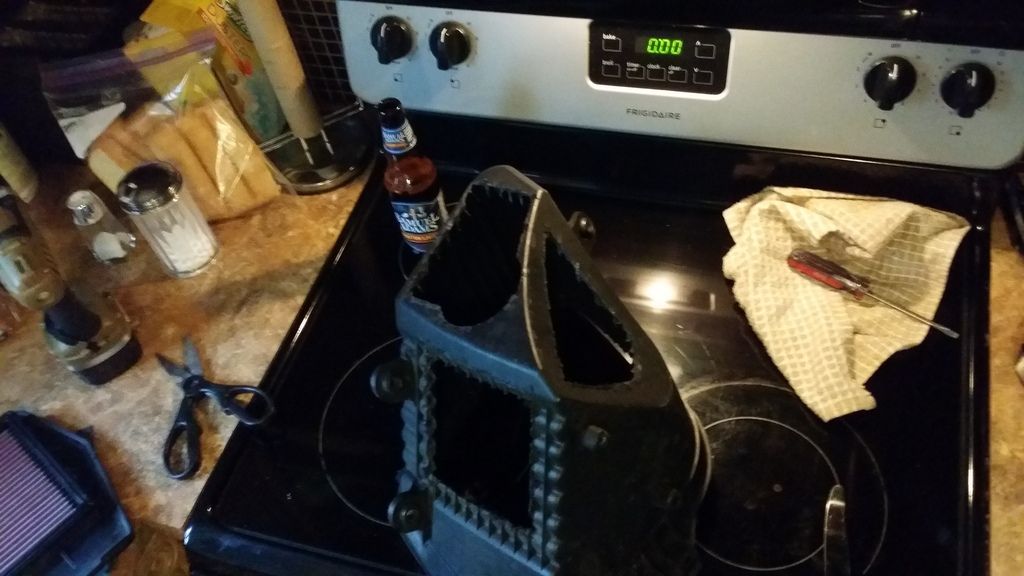 And another angle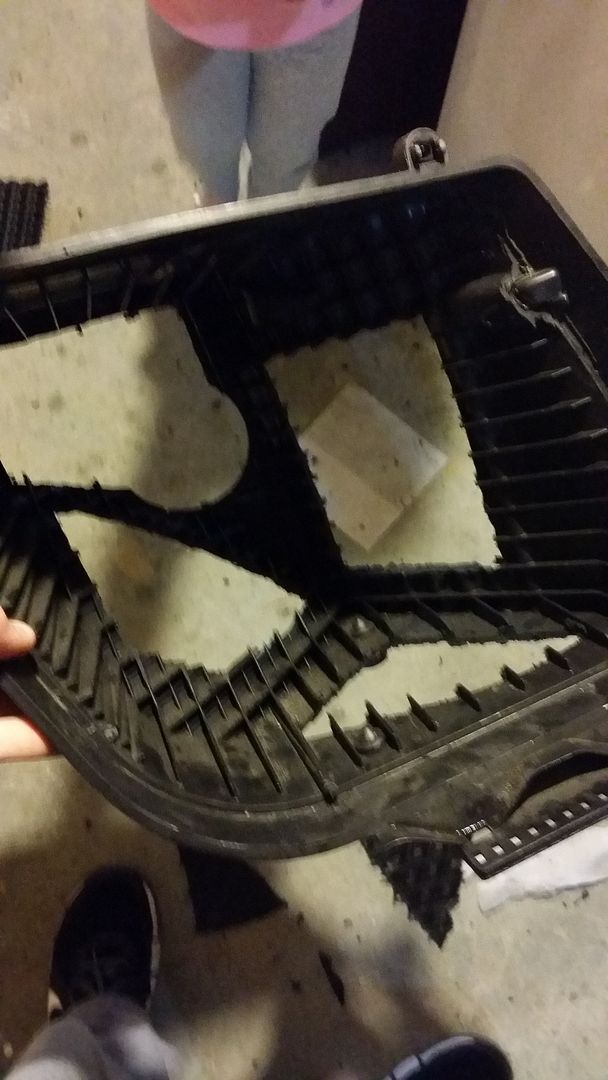 And finally, all installed nice and neat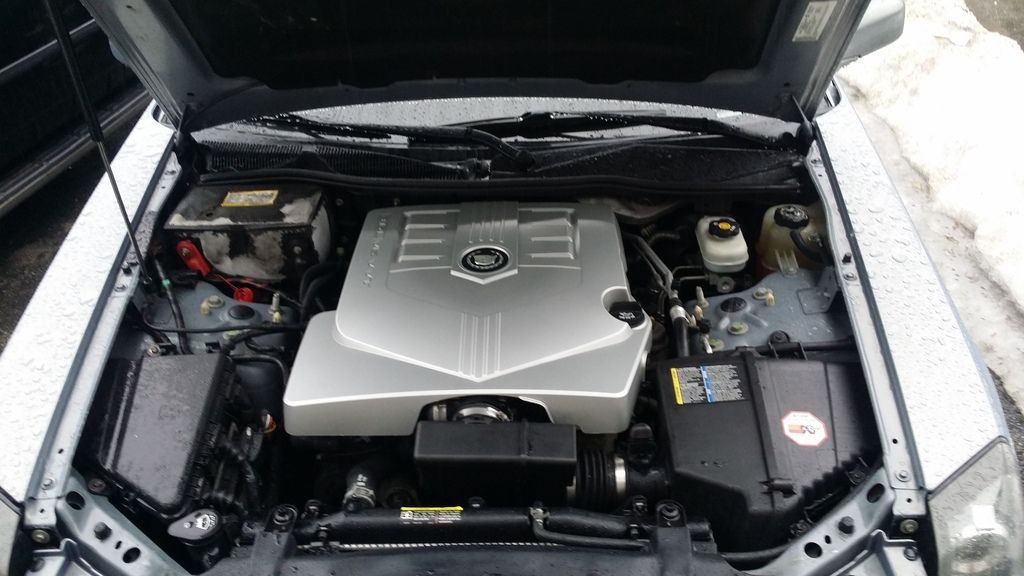 I also punched out the plastic plate in the bottom of the bumper, and the other suggested under the hood mods.
I took it out for a spin today and noticed some more pep in her step so to speak, and a little more growl from
under the hood.
https://www.youtube.com/watch?v=GgBZPWyq1nA
I also wanted to ask....what about that waffled like texture on the inside of the air box? What purpose does that serve, and would dremeling the entire thing smooth reveal any sort of a bonus, either in less restrictive airflow, increased "good noise"?