2010 CTS (Elvis) 1964 Impala (Betty) 1991 Miata (Dolly)
Discussion Starter
•
#1
•
As some of you here know, my sister and her family moved to Oregon this summer, as my brother-in-law is taking command of the Air Force ROTC detachment at Oregon State University. It's great to have family close by for the first time in years, and now I'll get to know my 3 1/2 year old niece and nephew (twins born the day after Christmas).
One of their favorite movies is
Cars
, so I watched it with them a couple of weeks ago. Maddie is a little chatterbox and had a running commentary on all of the characters. During the scenes where Tex, the Dinoco sponsor is talking with The King and later with Lightning McQueen, Maddie said, "that car's like
your
car!" I couldn't believe it, but she recognized the Cadillac styling cues on both Tex and Cruella (from the front, they
do
look similar). So I told her, "you're absolutely right. Tex is a Cadillac, and my car is a Cadillac, too."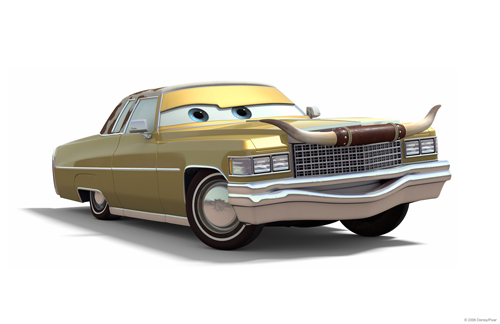 So now, whenever I go over to their house, both Maddie and her brother Austin want to know if I've brought my blue car (Cruella) or my green car (Betty). Austin mostly knows my cars by color, but Maddie knows my blue car is a Cadillac and my green car is named Betty.
They already like cars, planes and trains (especially trains), so it'll be fun sharing my car enthusiasm with them over the next three years.