1992 STS / 2005 MB G500 / 2003 STS / 2006 XLR-V
Discussion Starter
·
#1
·
Rick was visiting for Memorial weekend and I thought it would be a great time to take a spin in the Town Car as he and I have discussed the possible changing hands of ownership several times, and especially since I hadn't driven one in ages. So here's a few pics and a quick list of my driving impressions: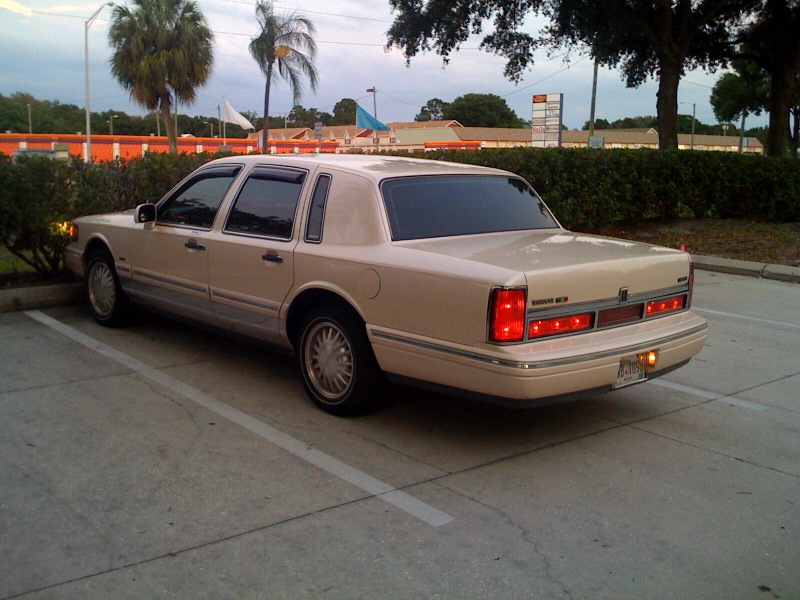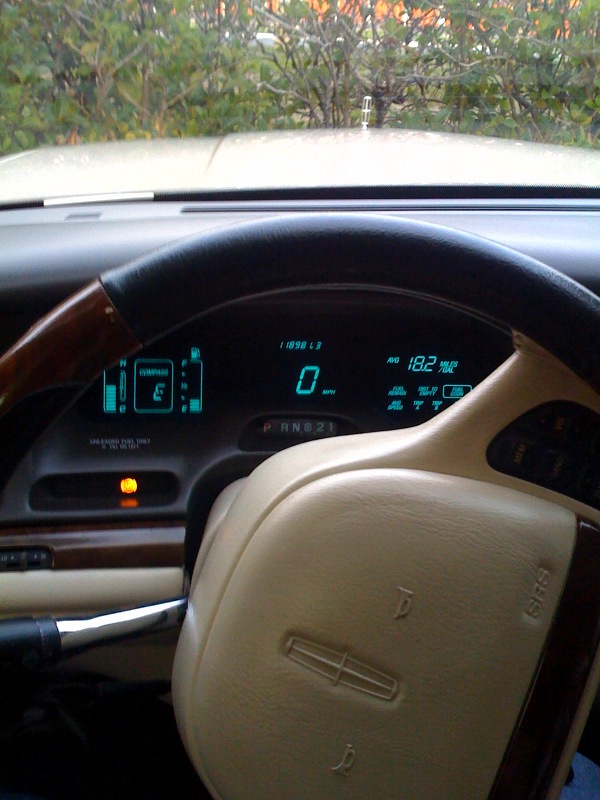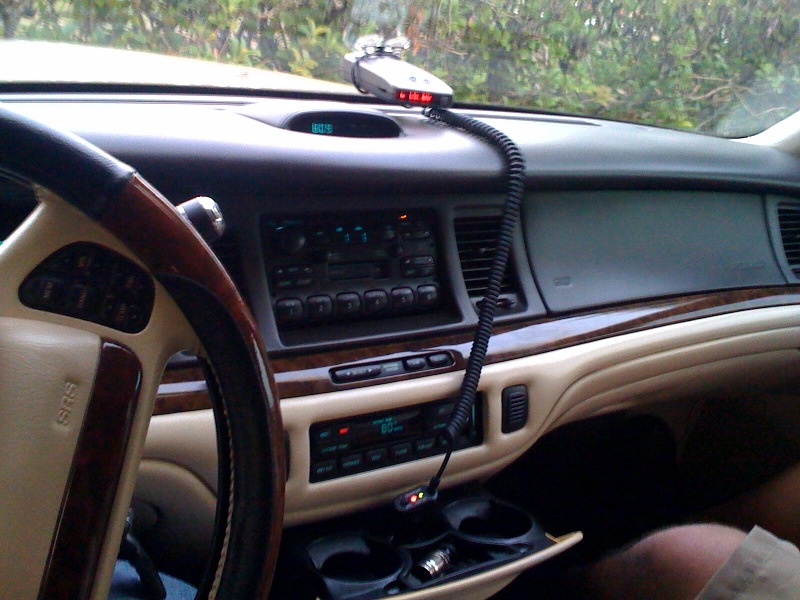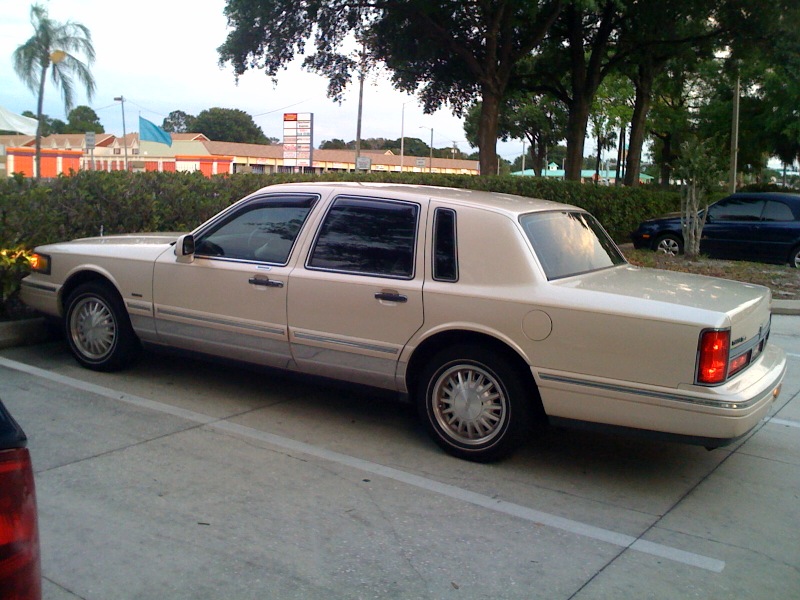 Powertrain - 4 out of 5:
Two words come to mind here: Vehicle appropriate, and even Surprising. I must say that this Town Car by no means felt to me at all like a merely 210hp conveyance. Obviously Rick has not made any performance oriented changes to it, but the off the line pickup, passing power and cruising power are JUST RIGHT at all times. I can only surmise that this is due to absolutely SPOT ON gearing by Ford in terms of both the transmission and final drive. At no time did I ever feel a lack of power, or as if the engine was running out of steam. The transmission shifted smoothly and quickly, although there was a slightly perceptible "bump" when O/D would kick in and out. The transmission was also quick to comply when the throttle was mashed behaving like so many Northstars I have driven in the past. A pleasing response that gives up control when passing or needing to quickly get up to speed, even for a little fun (this car WILL spin the tires off the line EASILY).
Ride and Suspension - 3 out of 5:
Again, considering the demographic this car was designed for and the 30 year old platform riding underneath it, the "Ride Control" package present on this particular example provides for a supple and soft, yet not altogether uncontrolled ride. While there is some notable on-center drift in the steering (a Ford hallmark), there is minimal overall float and a sense that the car will go where you point it. Steering feel is aided by an on-the-fly steering effort control selector incremented in 3 positions ranging from 1979 Fleetwood to Nissan Maxima. This is no STS however and too much input in any direction can unsettle things rather quickly, especially in wet or icy conditions. If you have a vomit-inducing reaction to the standard Town Car ride, the Ride Control option package is exactly whet the doctor ordered. A worthy option available only on the Signature and Cartier models.
Interior and Amenities - 4.5 out of 5:
For what amounts to essentially a 30 year old vehicle deep within, the 1995-1997 TCs were pleasantly equipped and certainly on-par with any Cadillac of the same time-frame. This particular car had a fully digitized (and easy to read) dashboard with a surprisingly useful fuel data center, puddle lamps, automatic climate control, automatic head-lamps, a very good JBL audio system, 3 position seat memories, power heated mirrors with auto-dimming, a full complement of steering wheel controls for the audio system and cruise control, and more seat position adjustments than you could shake a fat-man's ass-crack at. Design-wise, this Town Car is light years ahead of previous models with a sculpted, modern dashboard featuring many soft-touch materials and a nicely contrastig color scheme with elegant wood touches and chrome that is by no means over-done. There are minor gripes; the leather quality could be a tad better and some of materials don't hold up terribly well over-time, but THIS above all is where the Town Car shines and is no wonder, since Town Cars are the vehicle of choice for everything from stretched limousines to executive airport taxis. Specifically of note, the Town Car has a decidedly "heavier" feel to it's interior and exterior construction than other Fords of the same time-frame. My 1996 Continental had a similar heft, but my '95 Taurus SHO was as thick as a Coke can.
Exterior Design and Execution - 5 out of 5:
Ford knows when it has a good thing going, and as such has decided not to mess with success here. The Town Car has been through two more revisions since this body style came out, and this is still arguably the best looking of any of the TCs ever produced. The pearlescent white exterior of this car drapes beautifully over some of the most elegantly and appropriately balanced body-work of this time-period. In a world dominated by so many jelly-beans, the 1995-1997 Town Car was one of the last hold-outs unwilling to bend to such demands. The jeweled, clear-lens halogen headlamps provide a dramatic departure from the blase look of the 1990-1994 model, while the full length tail-lamp bar recalls classic Lincoln elegance of the '70s. The Signature and Cartier Ride control option includes a very nice set of 16" Aluminum wheels that provide an appropriate finishing touch to the exterior. Again, not over-wrought, but by no means boring.
Final Tally - 4 out of 5:
Overall, I came away from this vehicle with a vastly more enjoyable experience than I had expected. Switches felt good, power was pleasing, and the car did what was asked of it. A competent highway cruiser to which time (nor the 120k miles under its belt) has not been unkind.