2006 Escalade, 2002 Deville DTS
I have a HID kit installed on my DRL's and Fog lights. I have a set of PIAA 9005 4000k Xtreme cool blue white lights installed in my high beams.. I was curious about the brightness between the Kelvin range, so I tested the PIAA's vs a set of NOKYA 7000k arctic white pro halogen bulbs. I'll just show a few pictures (night shots) and give a brief description and then my opinion to close..
LIGHTS BEING SHOWN (tested in bottom HIGH BEAM slot)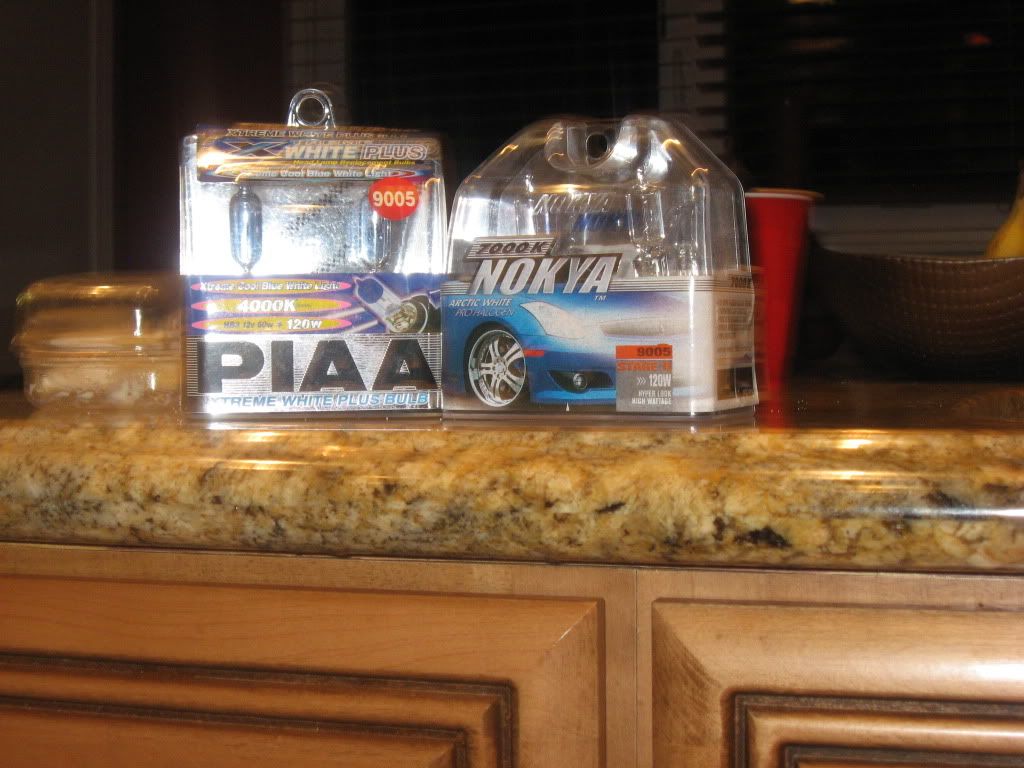 Here is a photo of the Nokya brightness, second picture is how they look approaching them..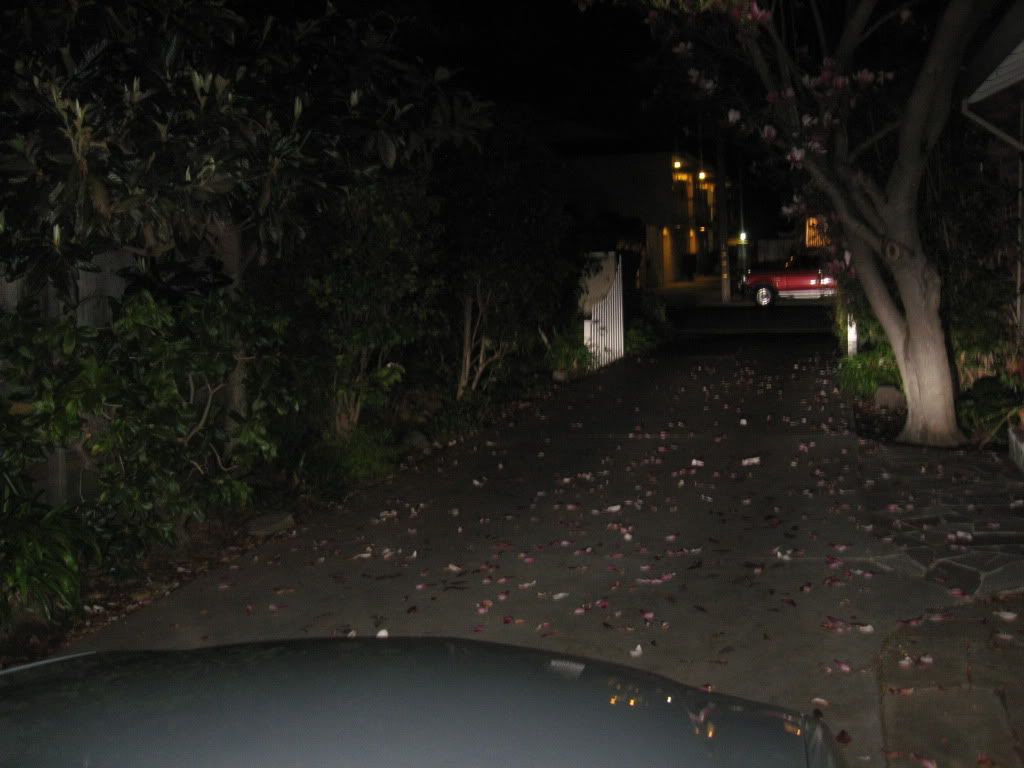 Here's a picture of the HID headlights(just head lights) brightness, second picture is HID Headlights and the HID Fog together, and how they look approaching them..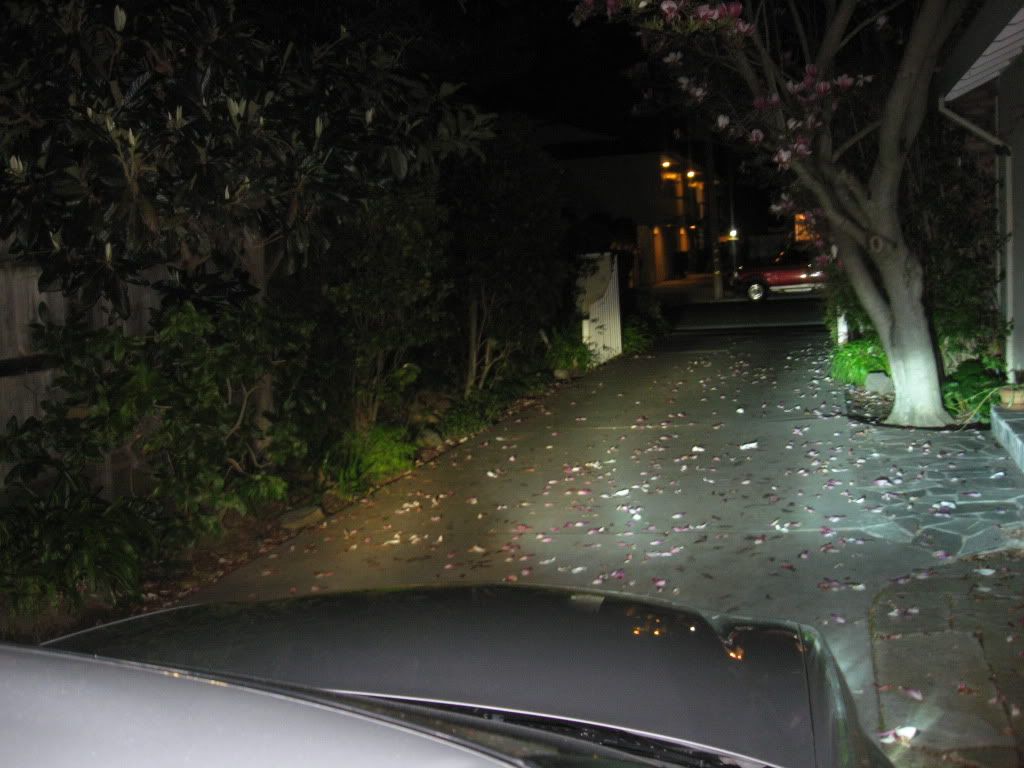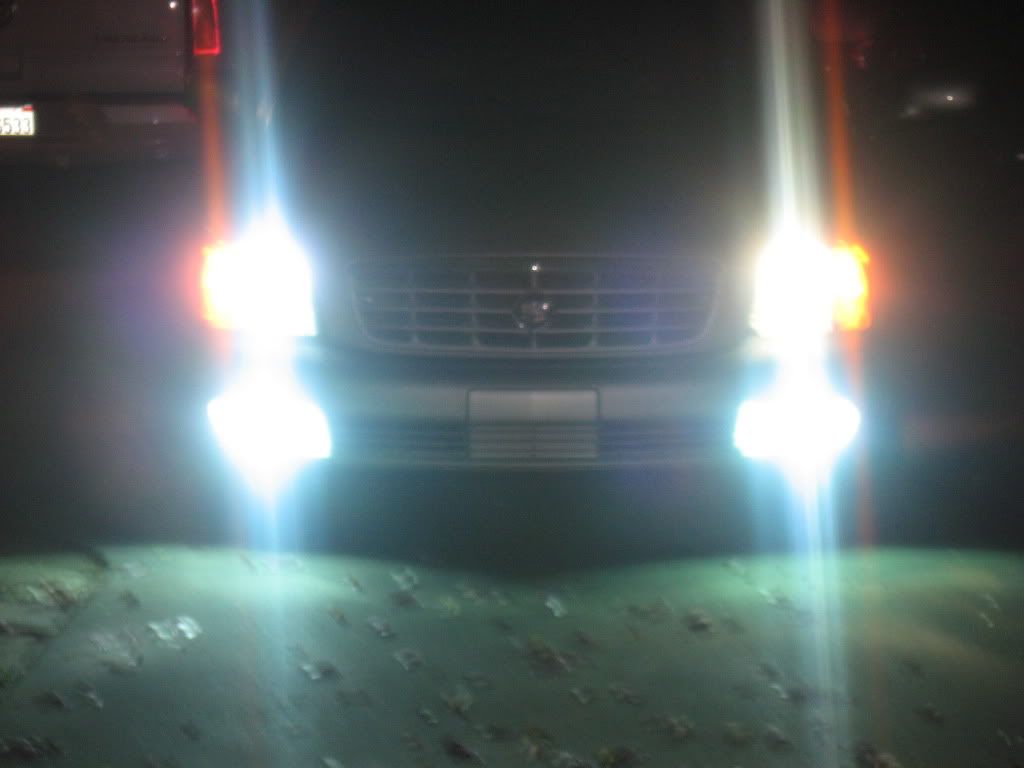 Now.. today I will reinstall the PIAA's and take a picture tonight and post the final pictures.. (On my HID's you will see the driver headlamp is lower on the kelvin scale opposed to the passenger side, they are both HID just different kelvin)
Snapped these a little earlier, while changing the bulbs today.. bout another 30 minutes and it will be dark enough to take the final snaps of the PIAA's... This photo shows the PIAA's installed on the driver side, and the Nokya's on the passenger. Even though it's still daylight you can still see the PIAA's have more fire (brightness).
direct comparison (i know the sun is still up but hey)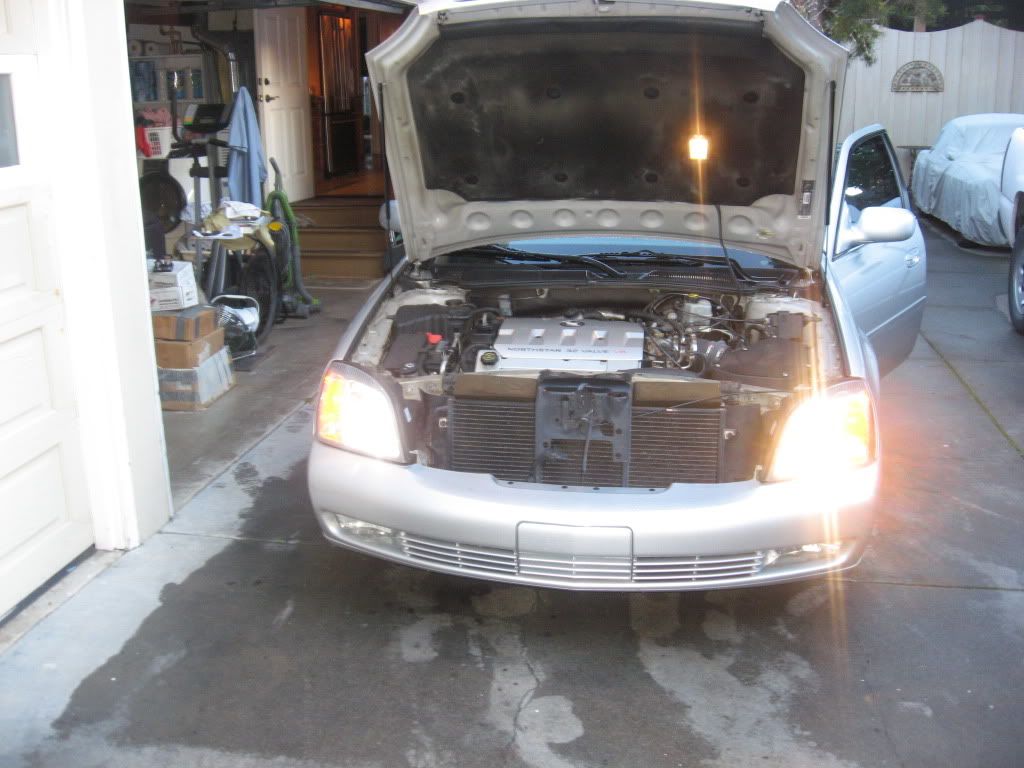 Here is a picture of the PIAA's brightness, and the following picture is how they look approaching them..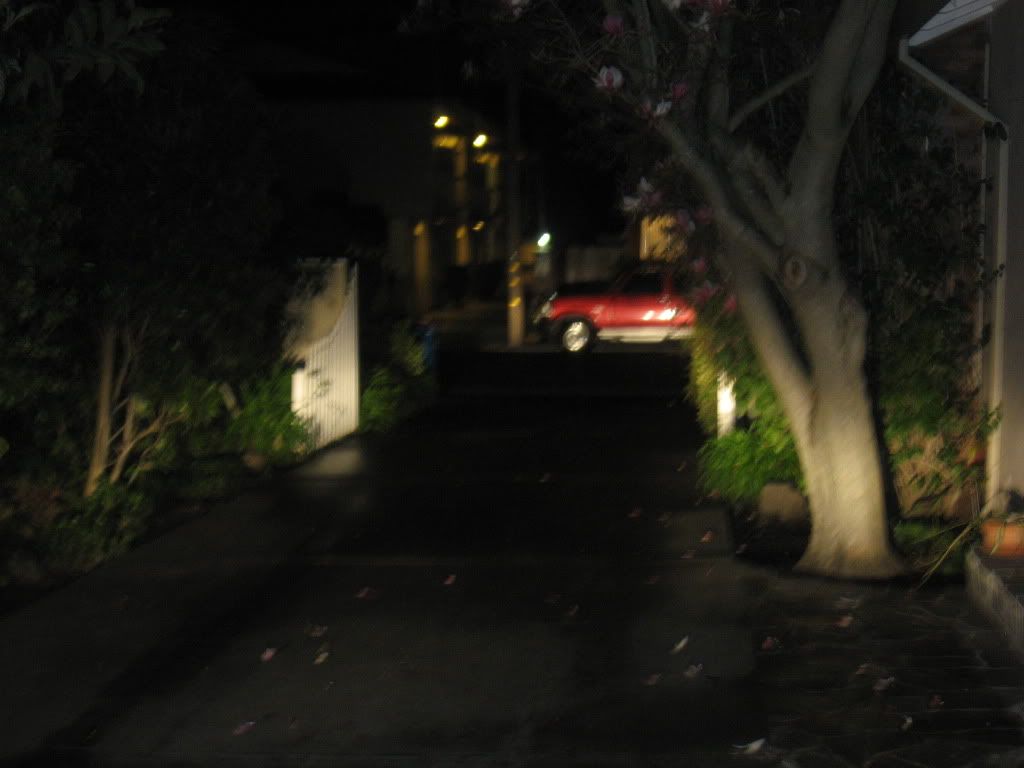 The PIAA's are the same as the Nokya's.. only difference is the Nokya's are operate higher on the Kelvin scale, but the PIAA's are much more brighter. I drove with the Nokya's and I think that they are not bright enough for me to travel long distances at night with.. maybe around the city, but I wouldn't use these if I was driving in the LAKE TAHOE HILLS or some of the hillside areas in LA. That's my opinion. I'd just spend the 100 dollars for the HID kit for a good set of BLUE PURPLE whatever (bling) set of lights. They look blue-ish and cool, but they are not bright enough for me. Peace.
last shot of the PIAA's..