STS, XLR, STS V-Series, CTS V-Series, XTS....
Discussion Starter
·
#1
·
Increase braking performance with various upgrades from D3 Cadillac. The Escalade is a great vehicle, but it lacks adequate braking performance from the factory. If you are looking for just a slight upgrade in braking performance or large upgrades, D3 Cadillac has what you are looking for.
Performance Rotor Upgrades
Application – 2007+ Escalade/ESV/EXT
If you are looking to just get a little more out of your factory braking system, this modification is a great fit. By replacing your heavy factory rotors with these lighter rotors you will get less rotating mass under acceleration and deceleration. Also you will acquire more consistent braking performance by increased cooling with the optional cross drilled or slotted rotors. This is a great upgrade to reduce that unwanted brake fade when conducting spirited driving.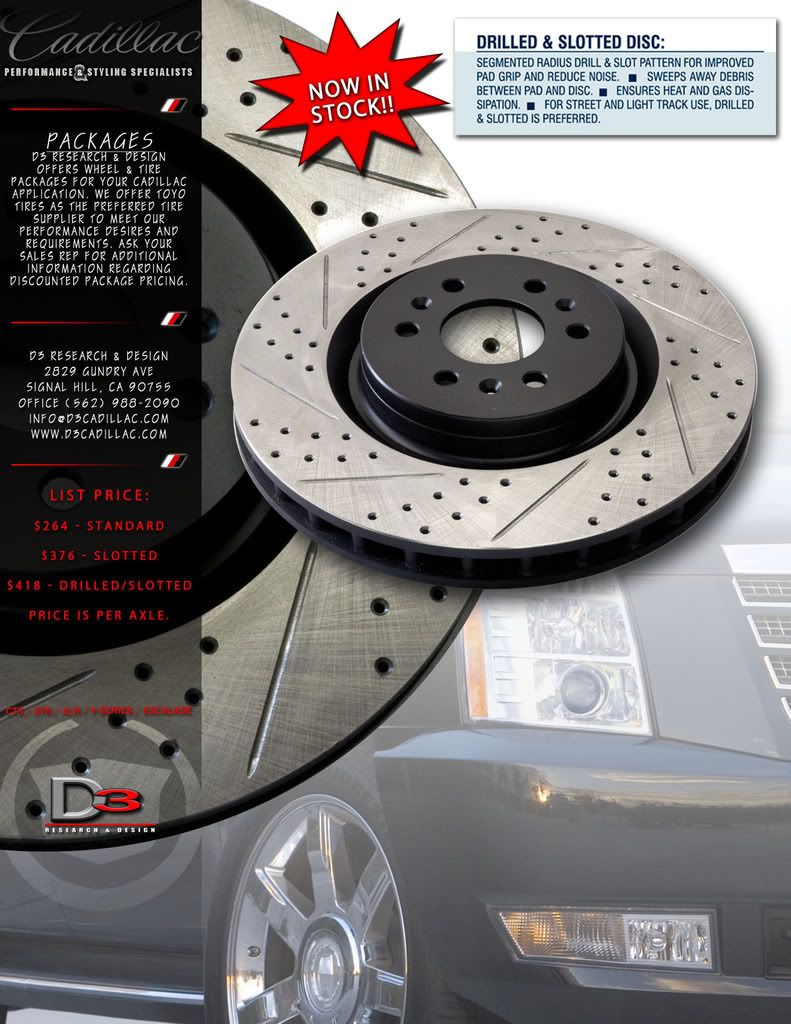 Big Brake System Upgrades
Application – 2007+ Escalade/ESV/EXT
* Front 8 Piston: MSRP $3995.00
* Front 12 Piston: MSRP $4495.00
* Rear 4 Piston: MSRP $2195.00 (355 mm rotor)
* Rear 4 Piston: MSRP $2695.00 (380 mm rotor)
For those who demand the highest performance out of their vehicles, we offer our big brake kits. These kits are available in 12 or 8 piston front calipers and 4 piston rear calipers. The rotors are available in standard, slotted or slotted and cross drilled. Calipers are available in red or light metallic blue. Custom colors in dark blue, gold, gunmetal, silver, black, orange and yellow are available for an additional cost.
These brakes will clear the factory 22" wheels without ANY modification.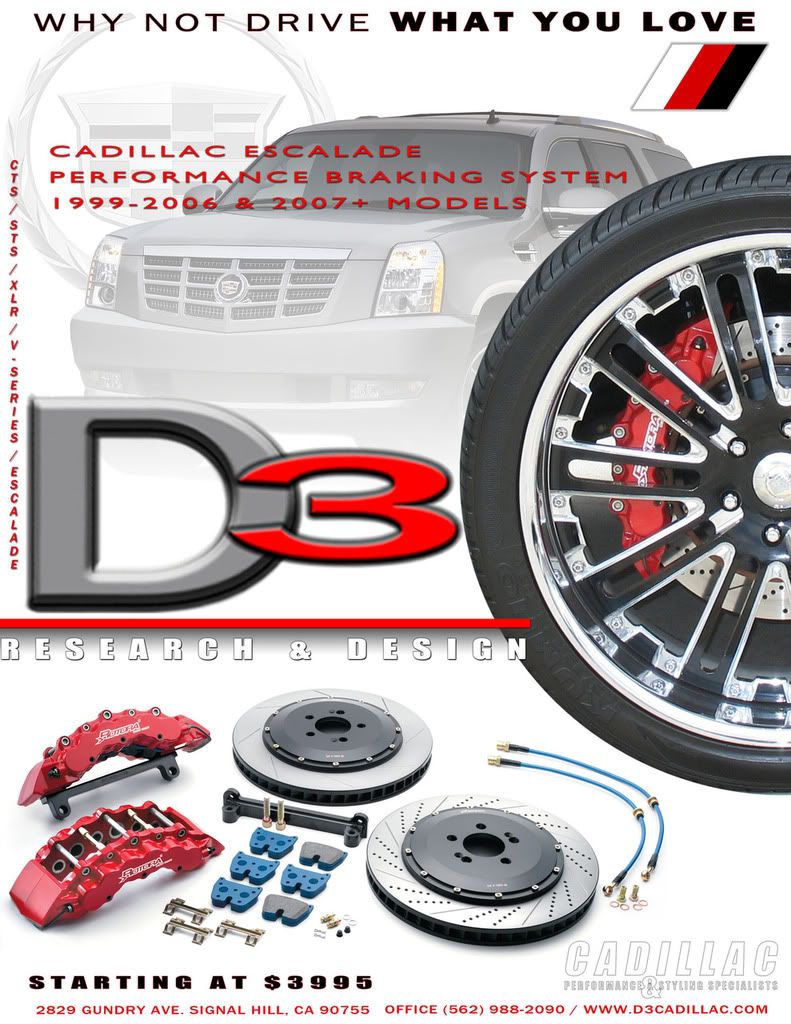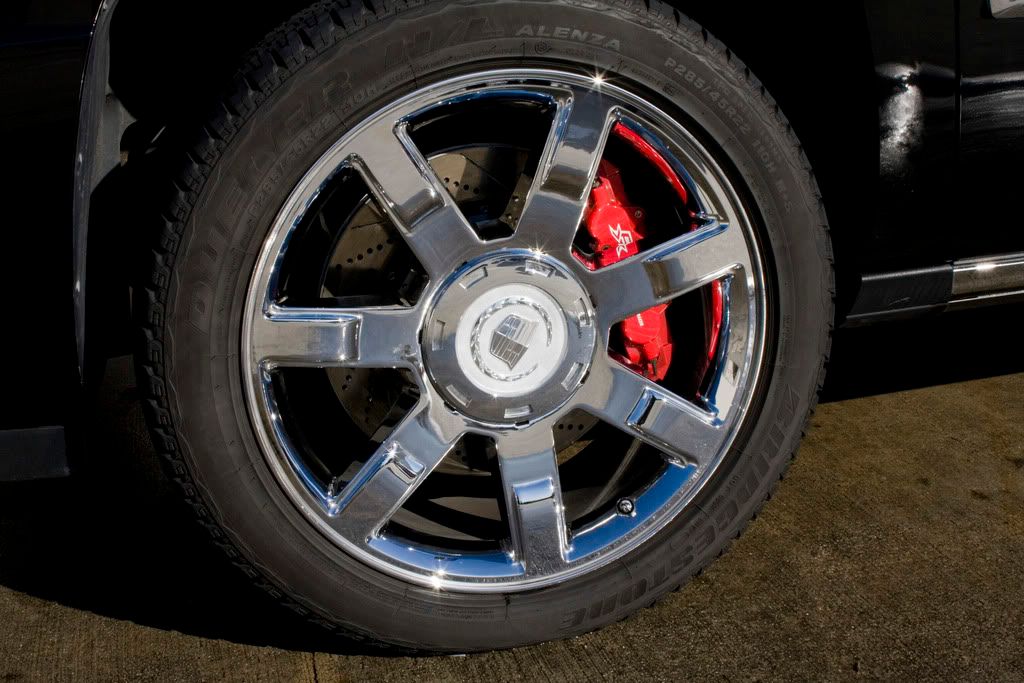 Please let us know if you have any questions.
Thank you,
Dr. Design
D3 Cadillac