OK, so I decided to take a better look throughout the engine and noticed a few strange things. I have noticed that my oil seems to be at the halfway mark, and I am halfway between changes. I don't think I am burning oil. I have noticed some build up on the hoses though. Could it be that the oil is weeping through or spilling onto the hoses? I have not noticed any puddles under my car.
You can see some fluid built up around there. The color of the fluid there is different than what's on my dipstick (dipstick is more green...you can see this fluid is more of a brown/red) Is that an oil line? Is it possible that i'm losing oil through there?
That is the "wettest" point I found on my car. I have found other points which are really dirty, and it looks like oil might've been on there and dried up or something. A lot of dirt is built up, and when I run my finger on it, my finger ends up with a real black color...like carbon.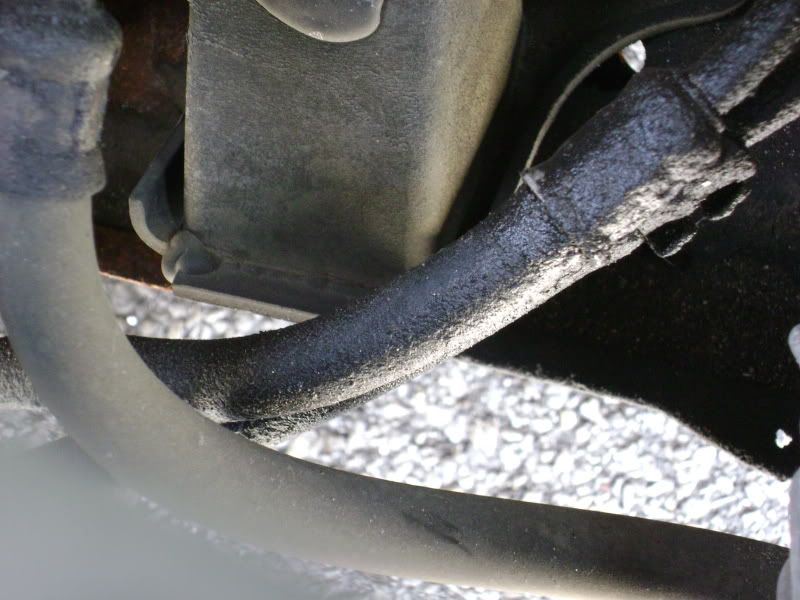 I believe that hose was in front of the radiator on the driver side.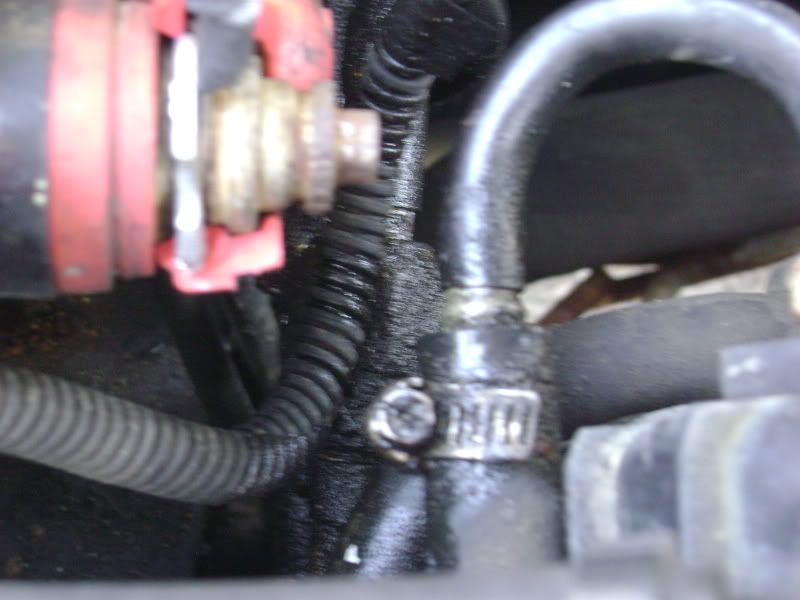 More of the same, but over by the battery.
By the battery again.
Here's how my pans look. My tranny level is fine.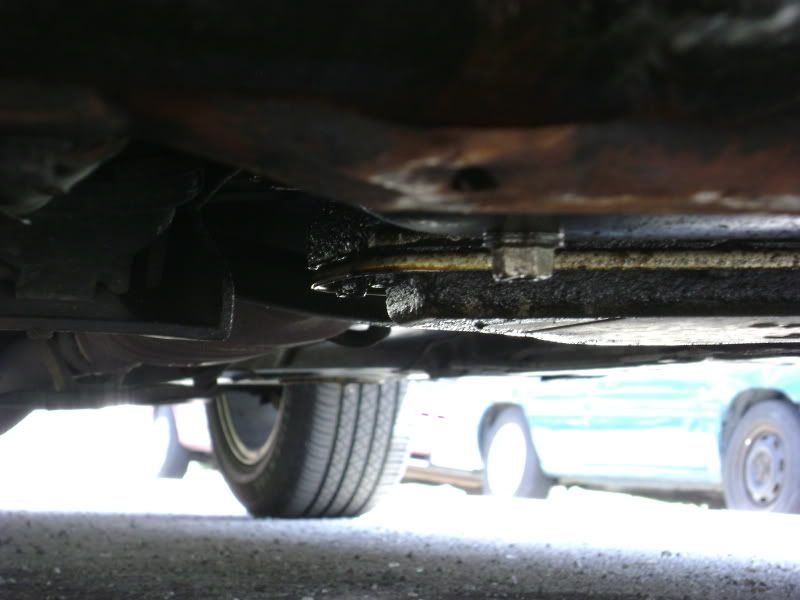 In front of the passenger side tire, I noticed these two wires hanging loose. What's the deal with these?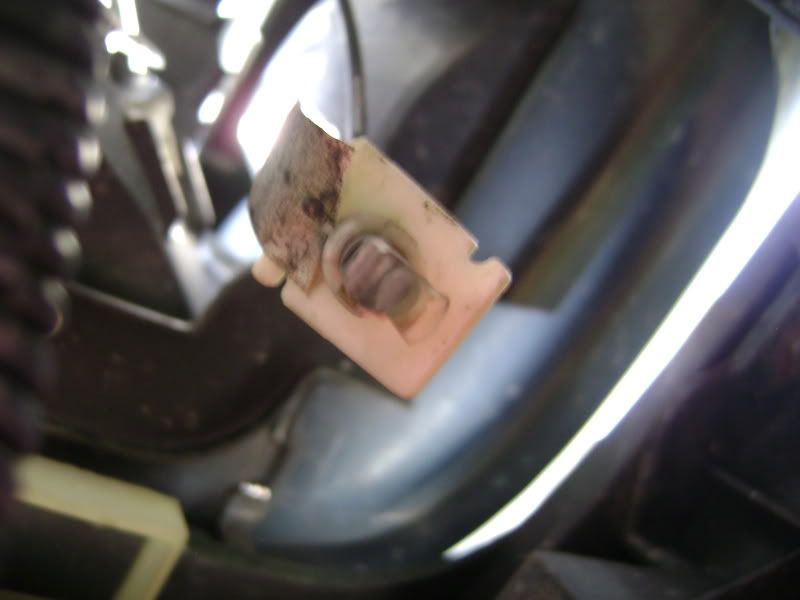 Mysterious build up in coolant tank. I think the PO might have put the tabs inside the tank? I just want to make sure.
Over by the bottom pulley there's this weird bolt like object. I get paranoid that thing is going to fall out and rip that system apart. I tried pulling it out with a magnet but it seemed stuck. Seems weird for something like that to be hanging out there.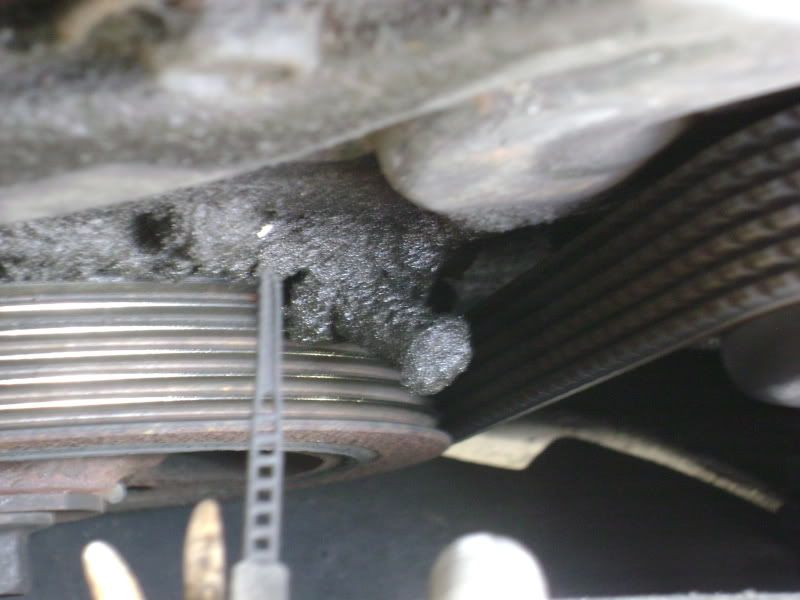 Sorry for the long post, but this stuff is bugging me, and I don't trust Chicago mechanics too much.