2002 Seville STS F55, 2006 Mazda Miata
Discussion Starter
·
#1
·
Its really just a fancy badge for the SLS Turbo, which gets a 260hp LNF I4, same as the one in the Sky Redline, Cobalt SS, and Solstice GXP.
They get a new engine while we get... nothing... until the 2013 XTS. STS disappears this year. DTS carries on through 2012.
I like this car, and its exactly what the Seville should have become.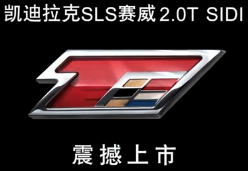 http://jesda.com/2011/03/10/chinese-cadillac-sls-gets-2-0l-turbo-america-gets-nothing/