Discussion Starter
•
#1
•
ok so here is how it went on scale of 1>10 10 being hardest this is about a 4>6 depending on your ability.
electrical there are only 2 wires to connect a power and ground the rest is assembled.
The tools you you will need are.
1; 4 and 5 mm allen wrenches
2; drill and 1/16 bit
3; torque wrench
4; philips screwdriver
Items needed not included
1; 12 gauge wire aprox 17 ft.
2; heat shrink style butt connectors
3; zip ties for wireing
4; denatured alcohol or adhesive remover
5; painters tape
6; dish soap
7; 1 extra person
1;first thing you want to do is remove your panels or soft tonneau and all factory mounting hardware.
2; remove gutters and end drains ( see pic ) keep safe all will be reinstalled but the drivers side gutter.
3; run power wires from power source to bed (see included instructions)
4; clean the top of the bed with alcohol or adhesive remover (spend time here this is important) let dry
5; install weather strip ( do your best to keep this straight slow and steady wins the race here)
6; put painters tape on the ends of the bed (see pics)
7; soap up the new weather striping use your finger to lube the rail (also very may be most important)
8; grab extra person take tonneau from box and slide into bed. There are C shaped grooves on each side of the new toneau that will go like a clamp down the bed rail (the first part my be a little hard you will be bending over some rubber mouldings when you are past that its a piece of cake to slide in place remember the soap)
9; adjust the top so as to install the 8 bolts and washers (DO NOT TIGHTEN just thread in a little)
10; connect power and ground to motor.
11; raise cover slightly install shims lower cover completly.
12; adjust tonneau so it is square close midgate close tailgate make sure it is closedand lined up.(you may need to adjust tailgate.)
13; When you have the top square tighten the mounting bolts on the top to the frame.
14; install your switch where you would like it. (near the tailgate would be best)
15; install the motor and install the included zip ties for the wireing tie up wireing.
16; reinstall your gutters and ends (the drivers side gutter will no longer be used)
17; you may need to adjust your tailgate do so now.
18; clean your roof where the bumper will sit. remove tape and put cover all the way up take a long knife and cut zip ties. close tonneau you are done (put away your tools)
here are the pics in order I hope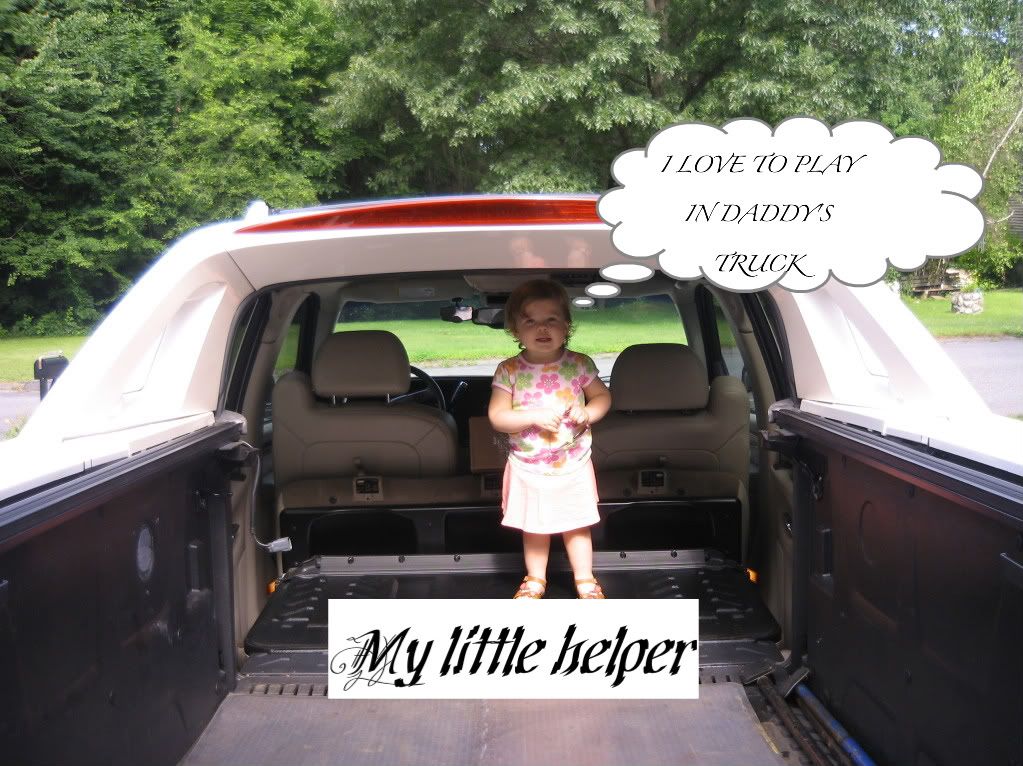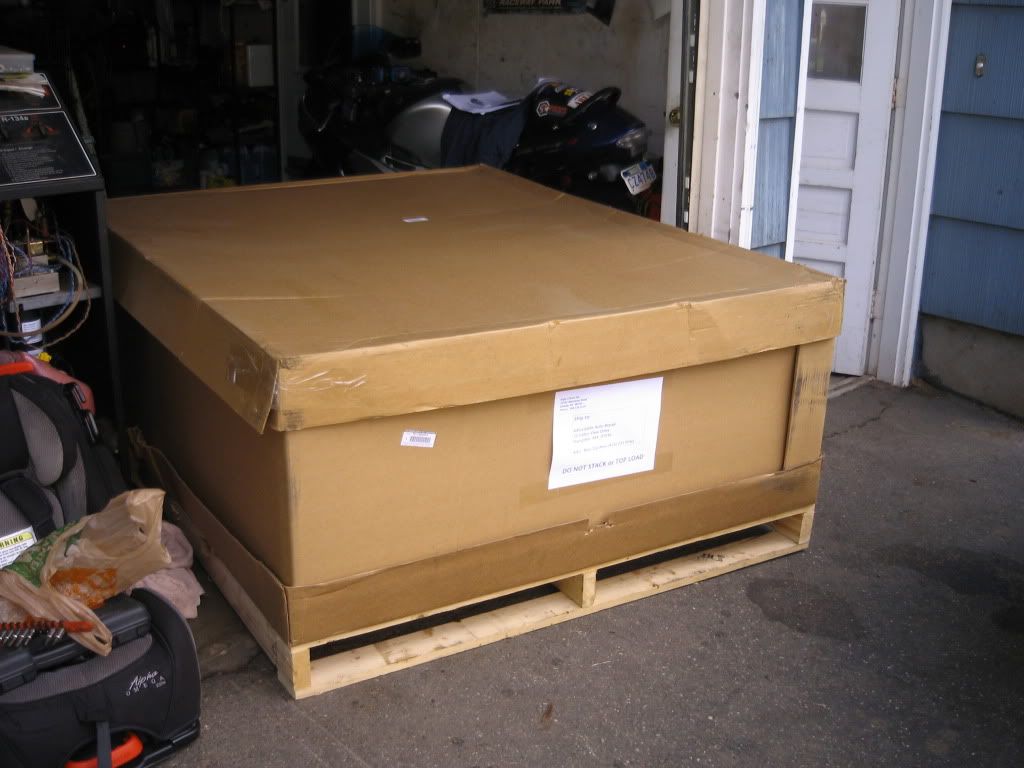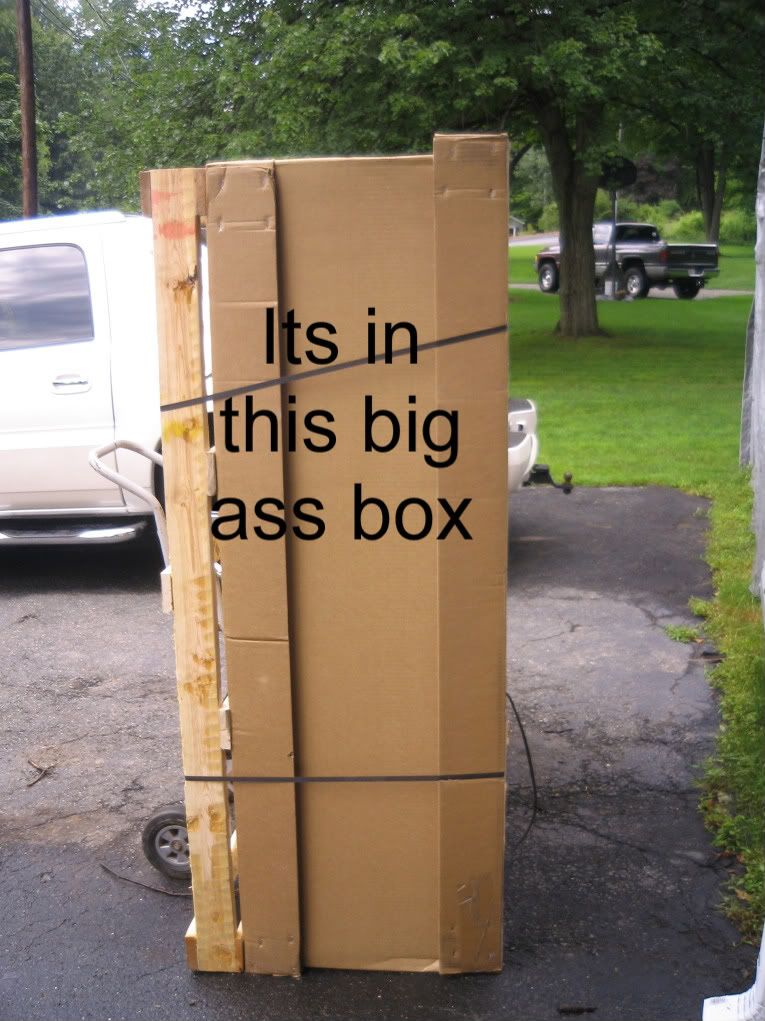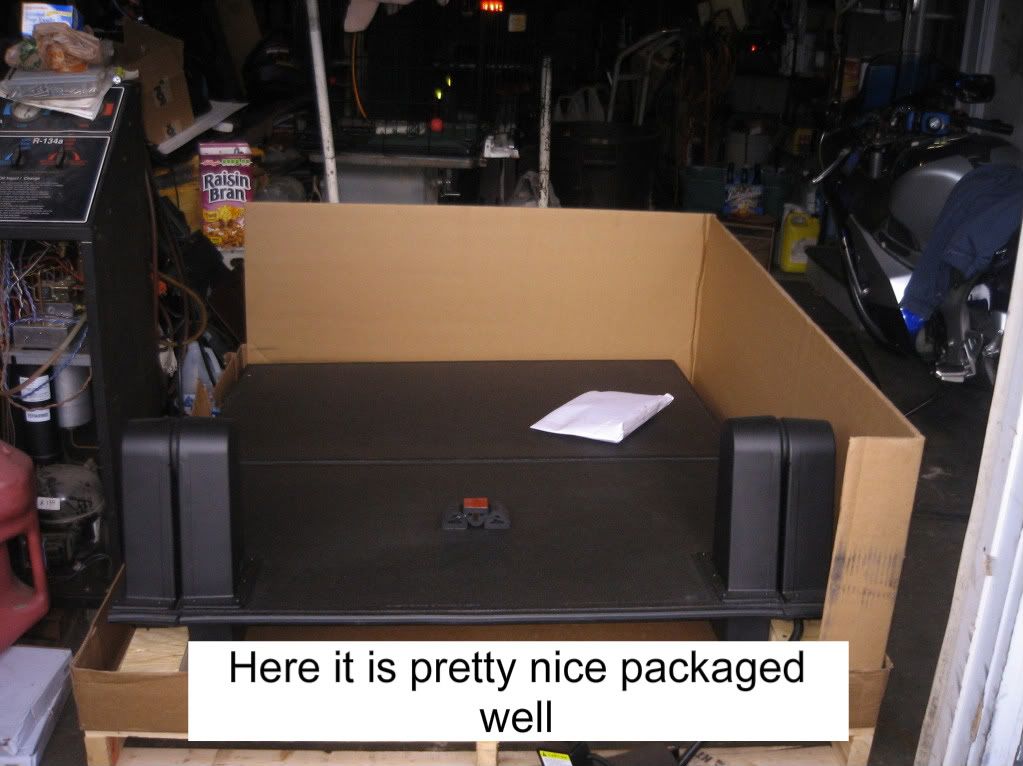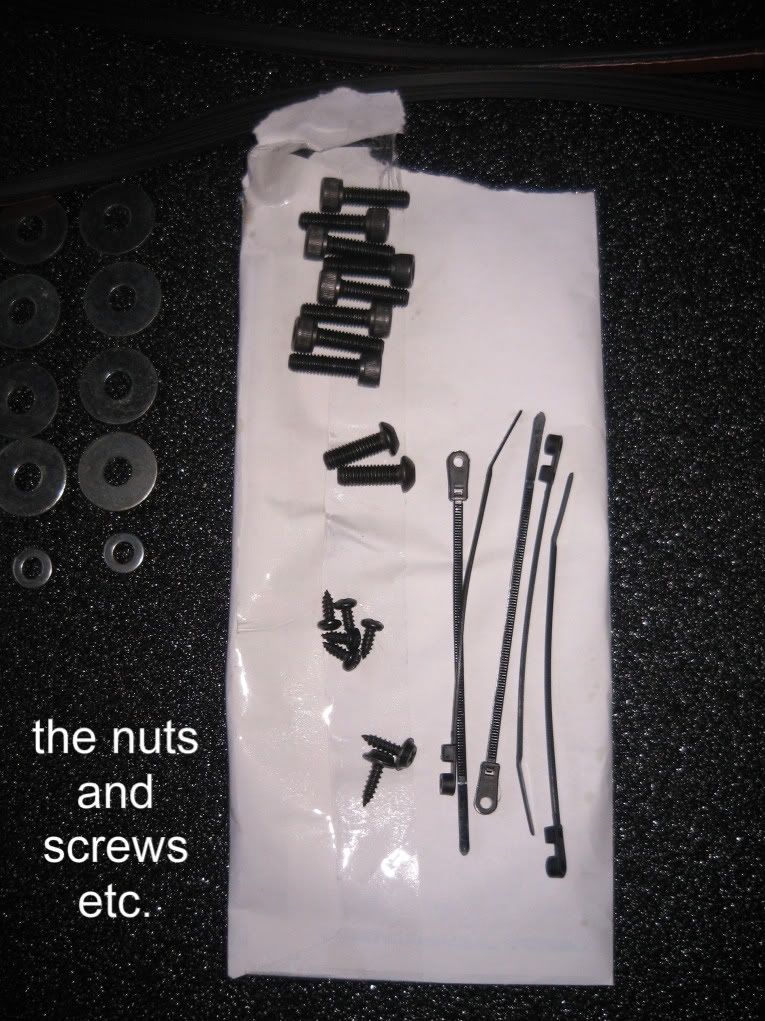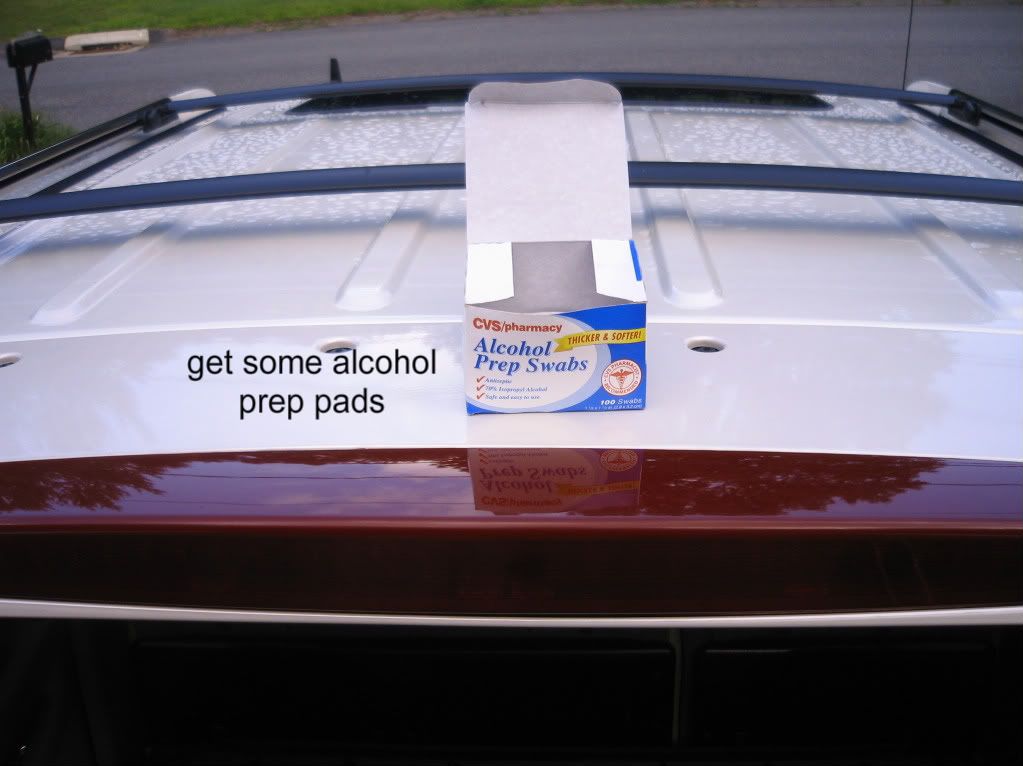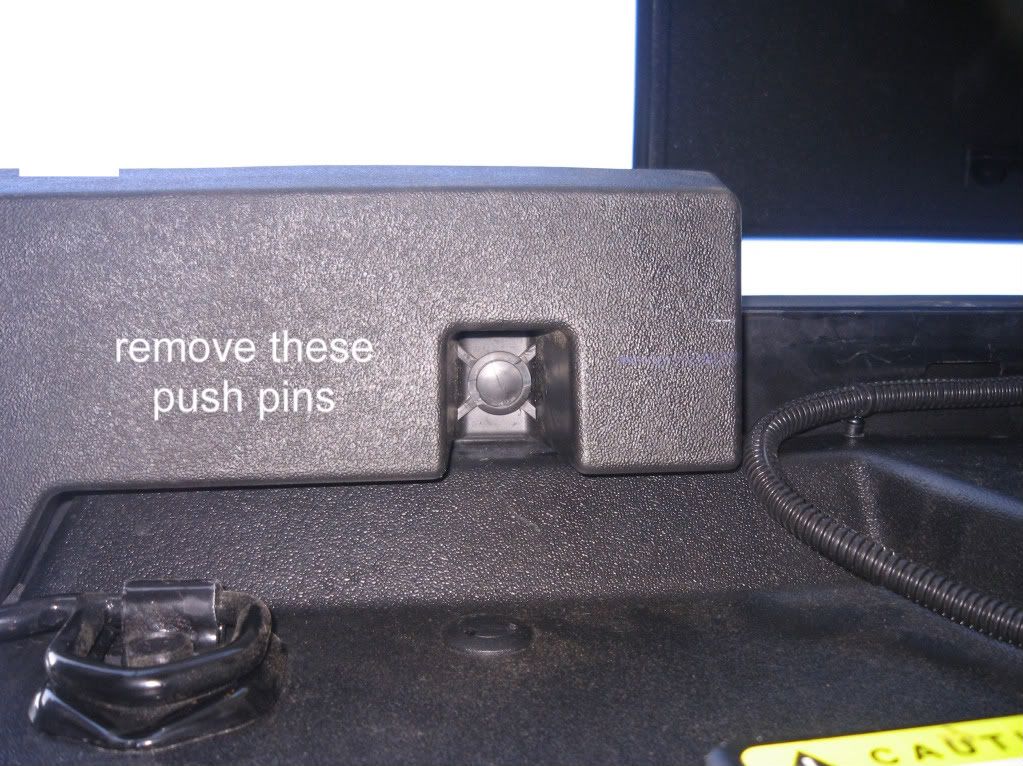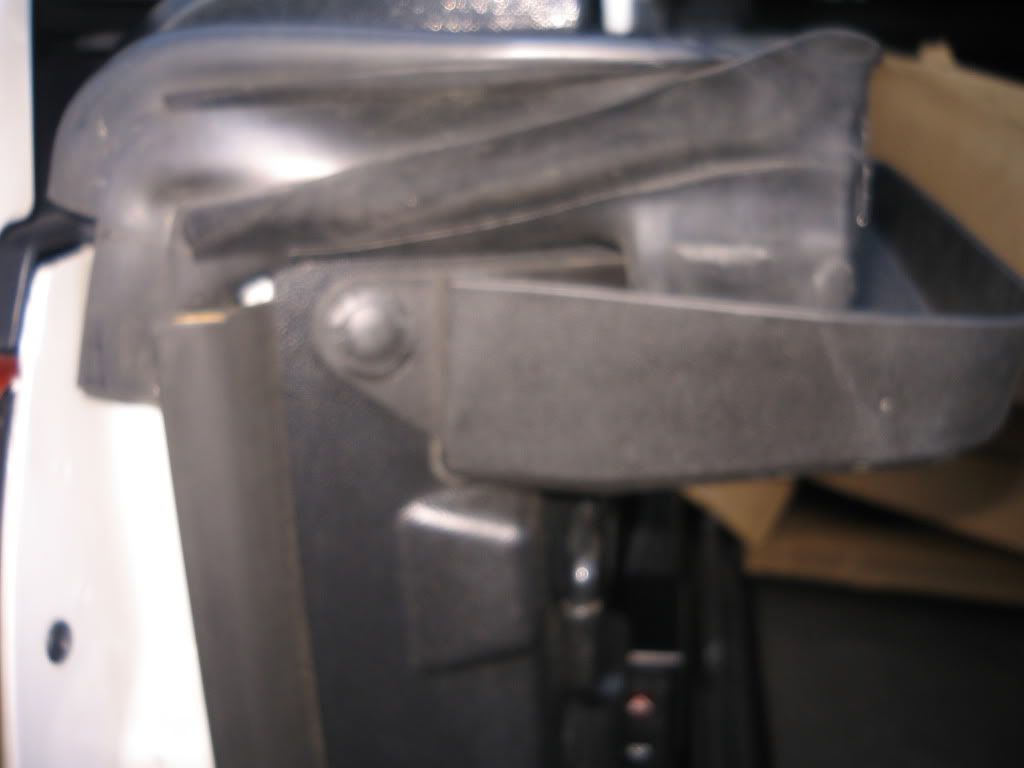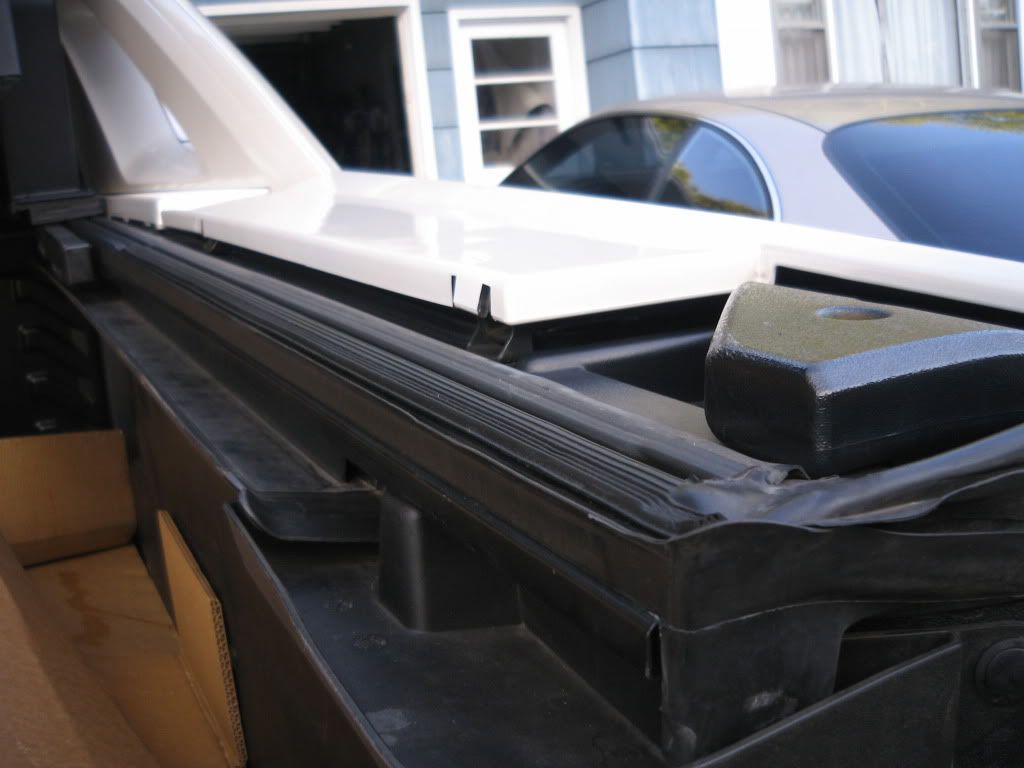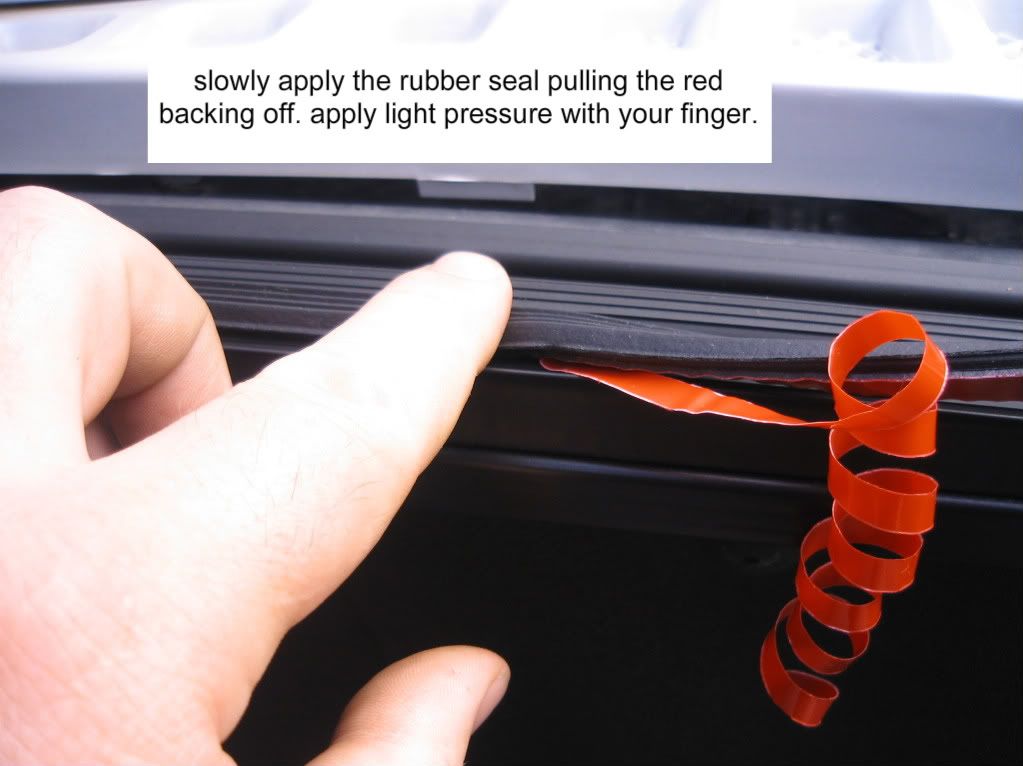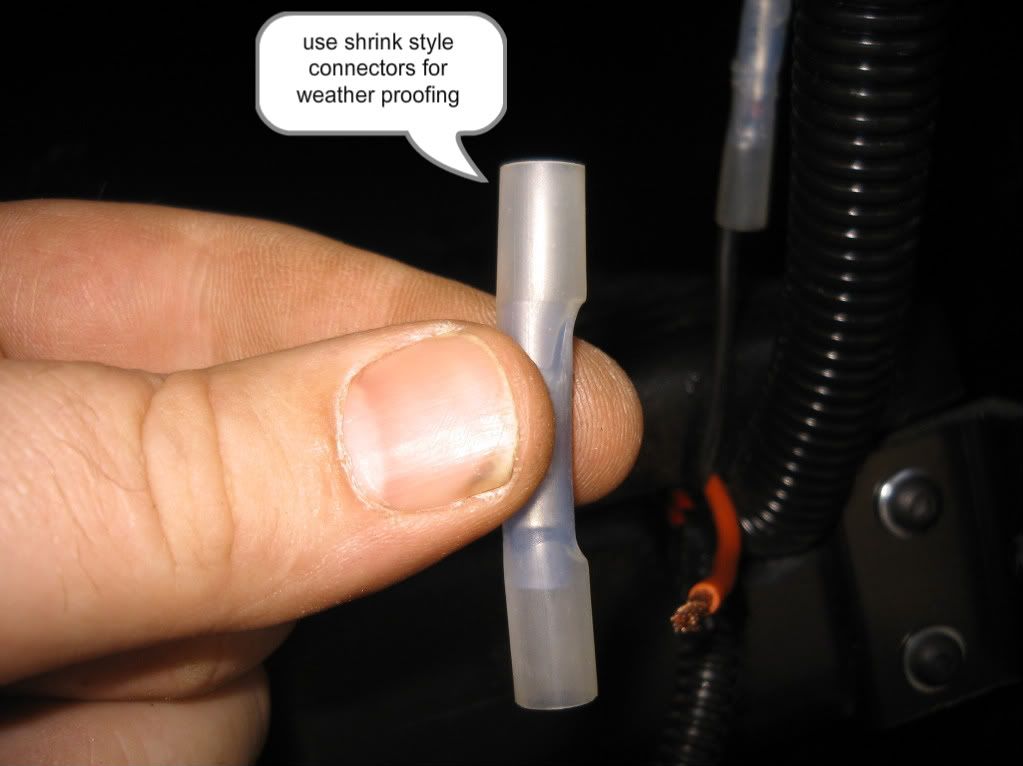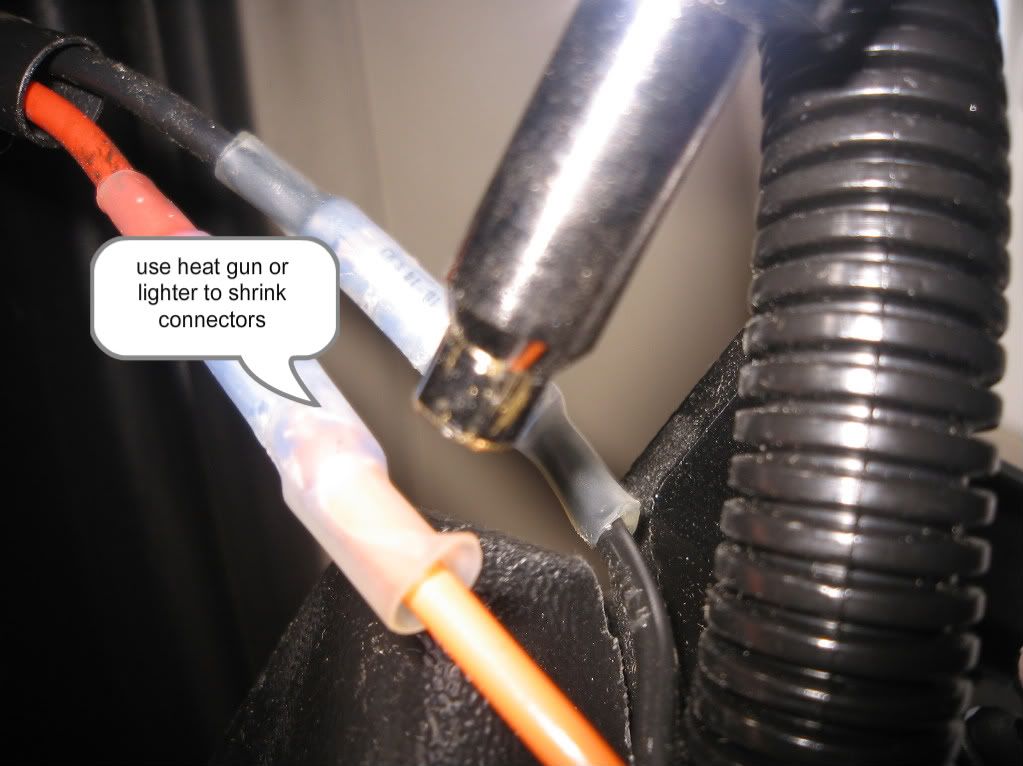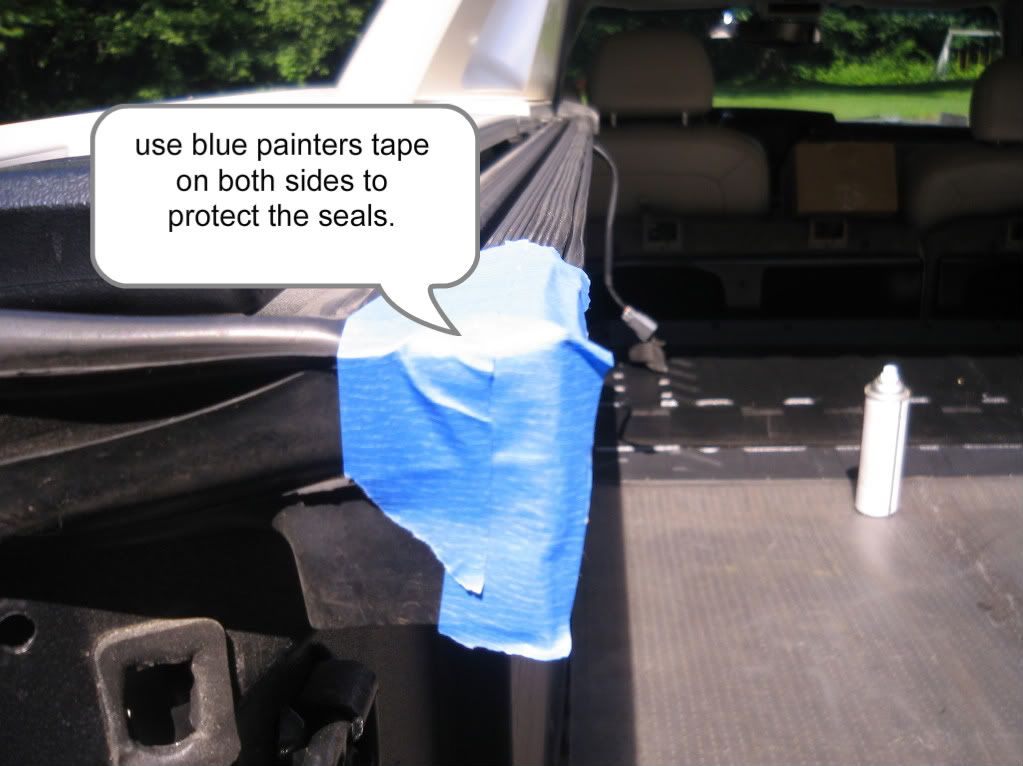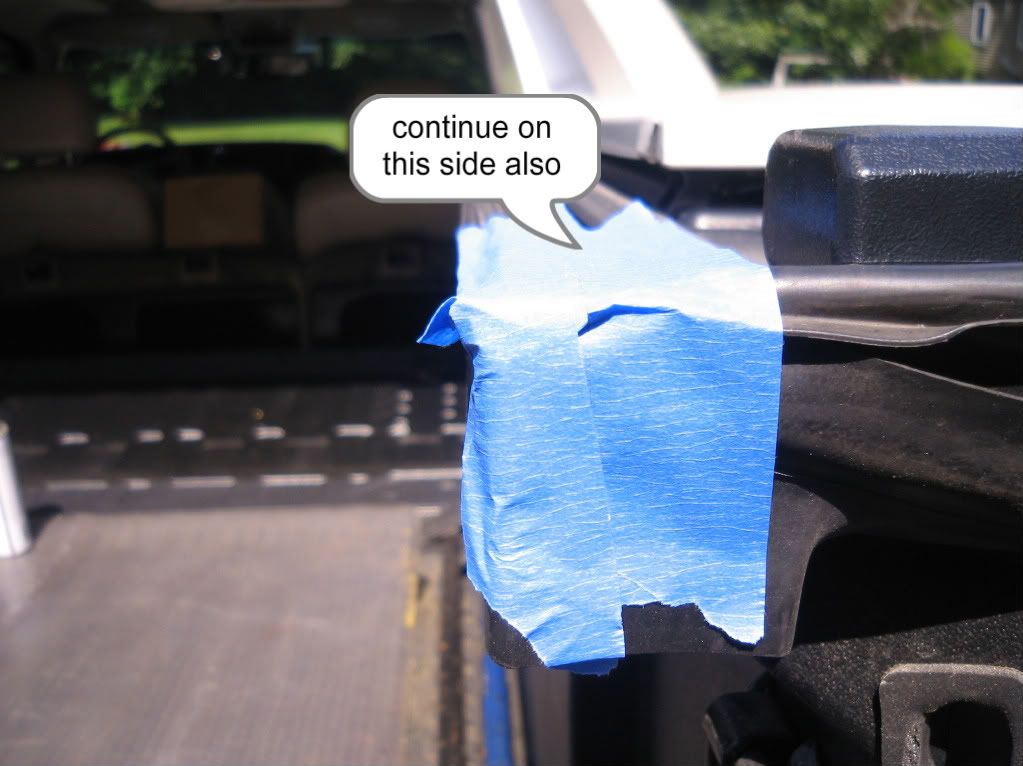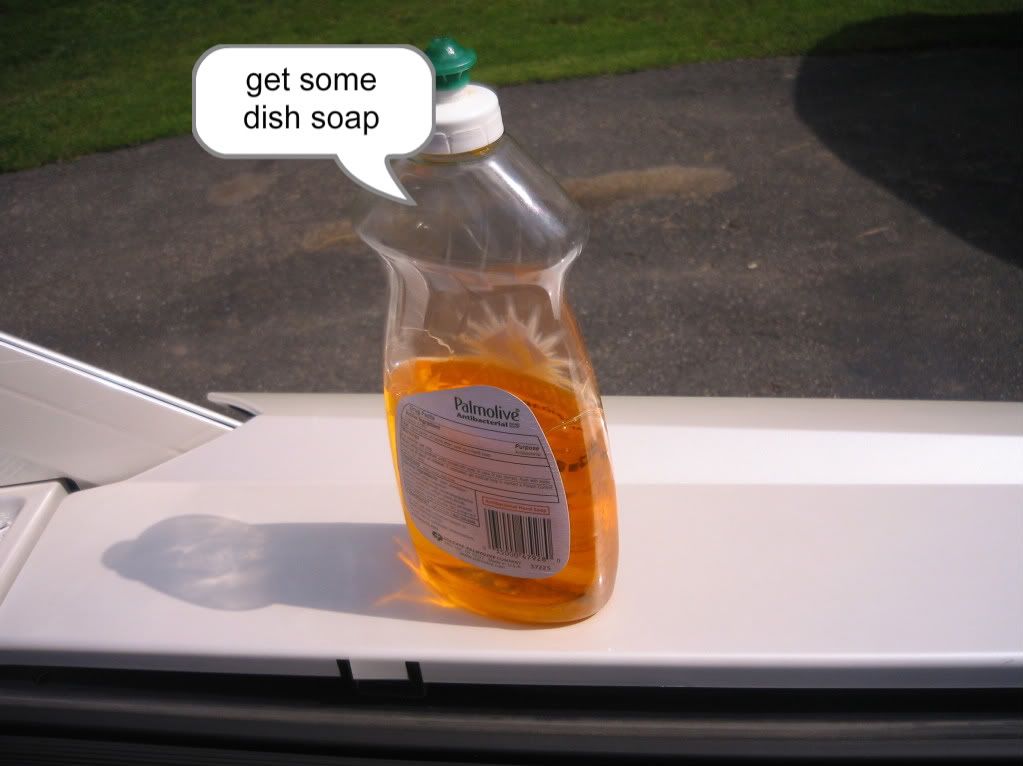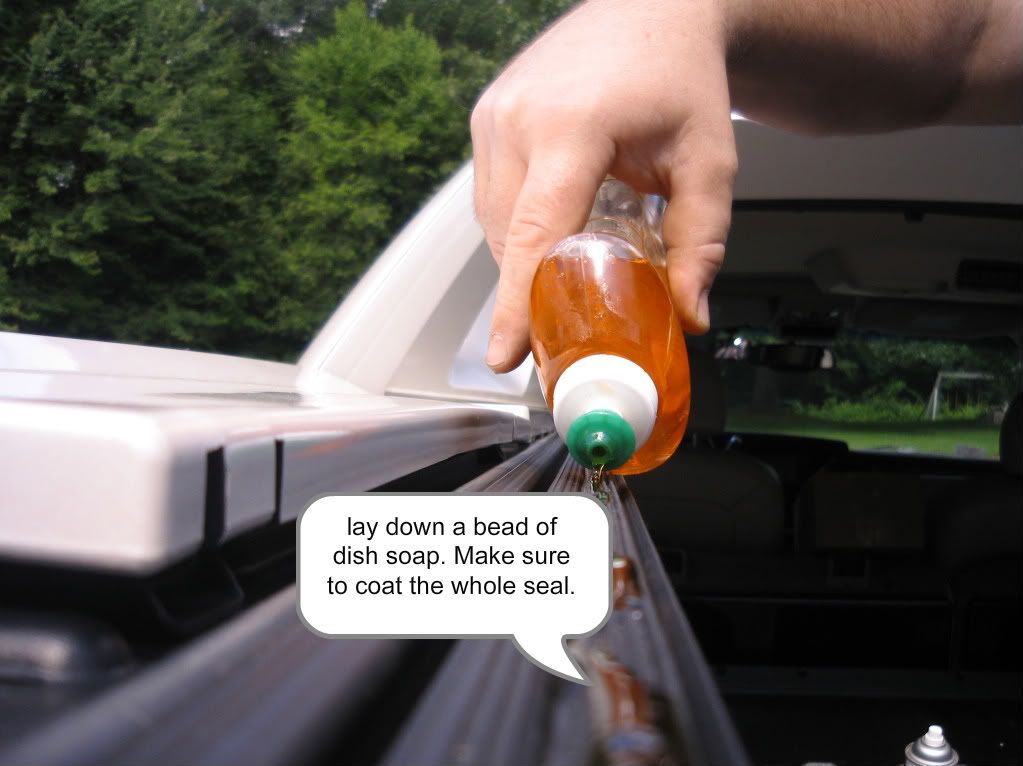 I couldnt take pictures of the tonneau install as I didnt have enough hands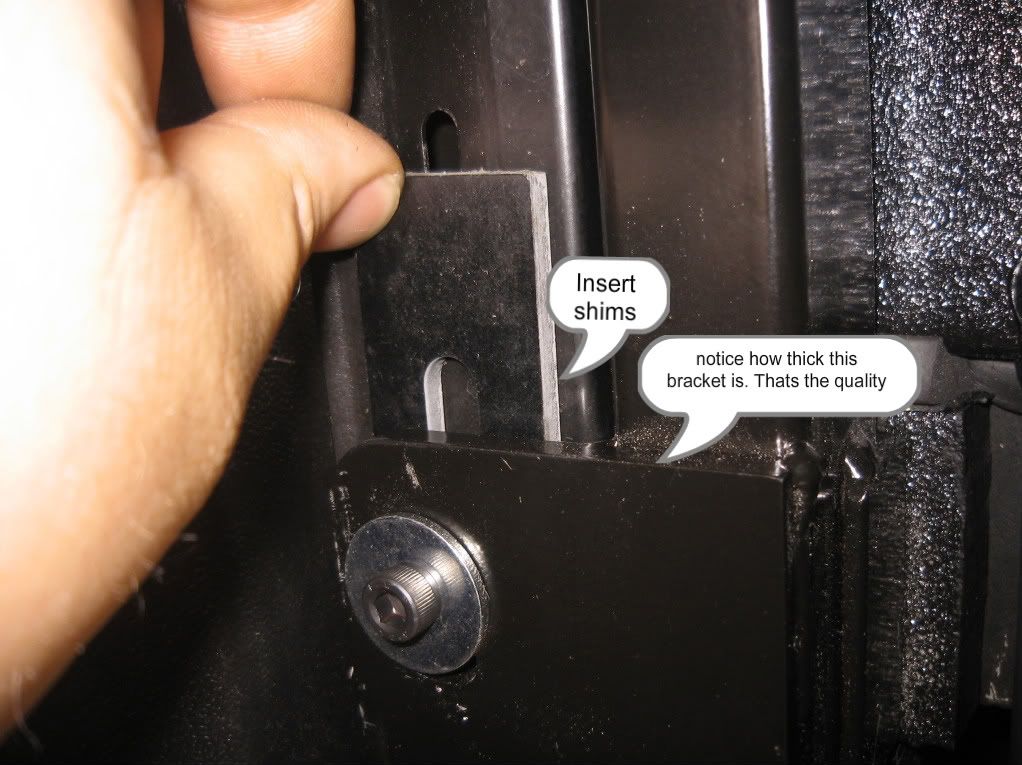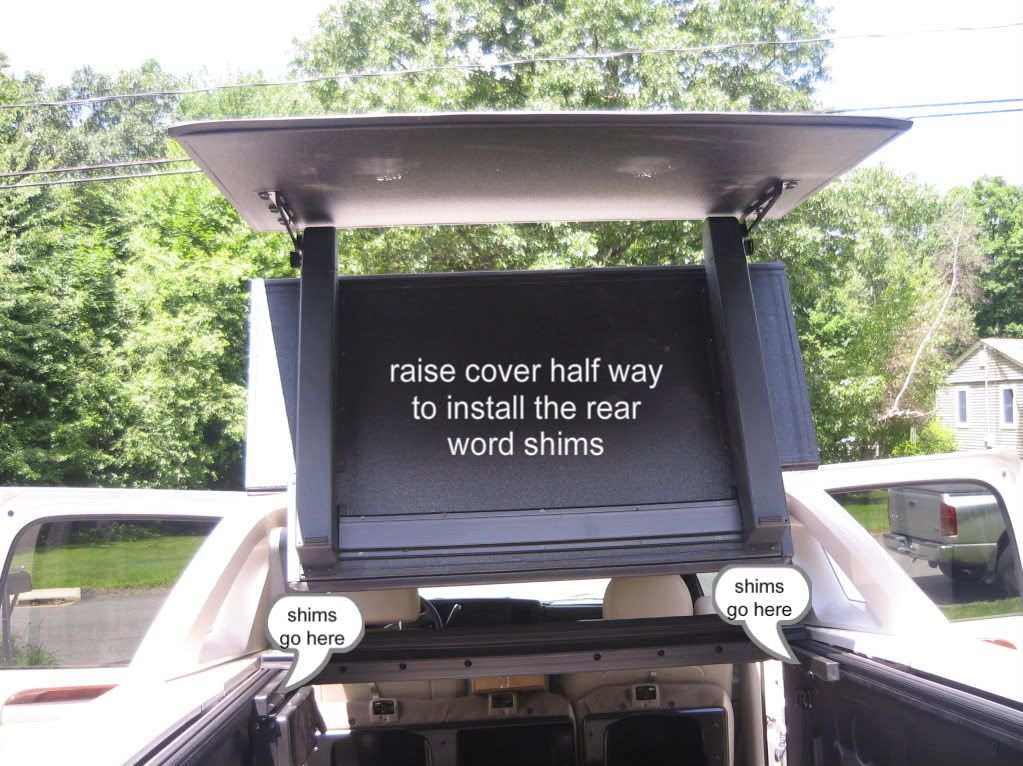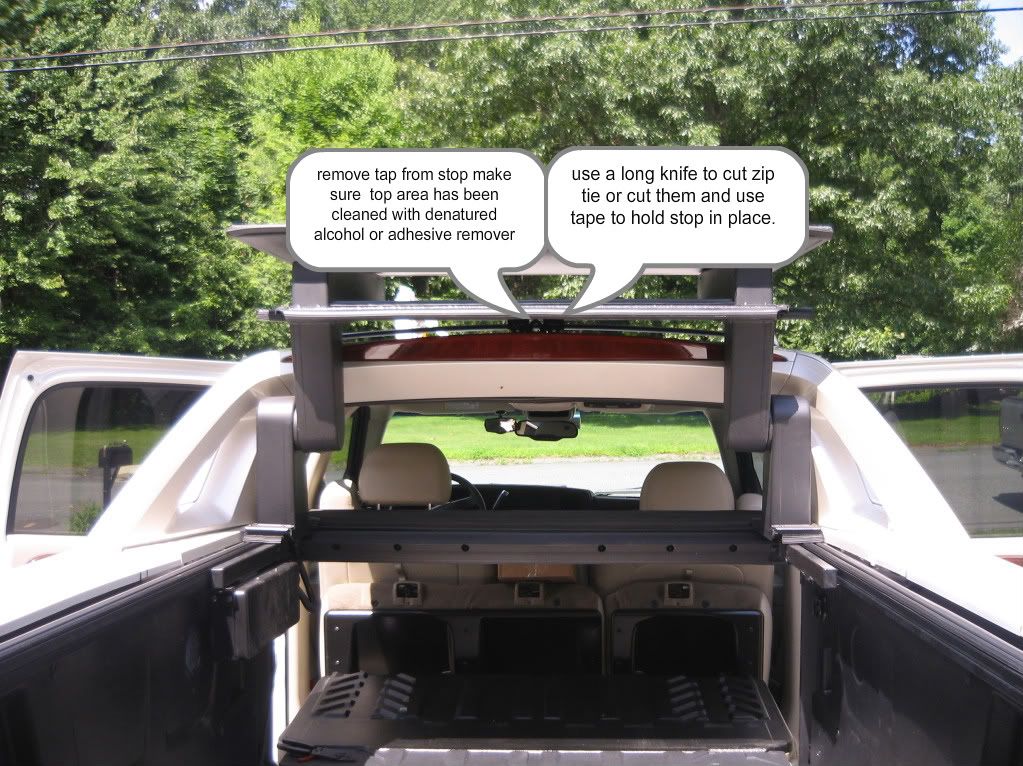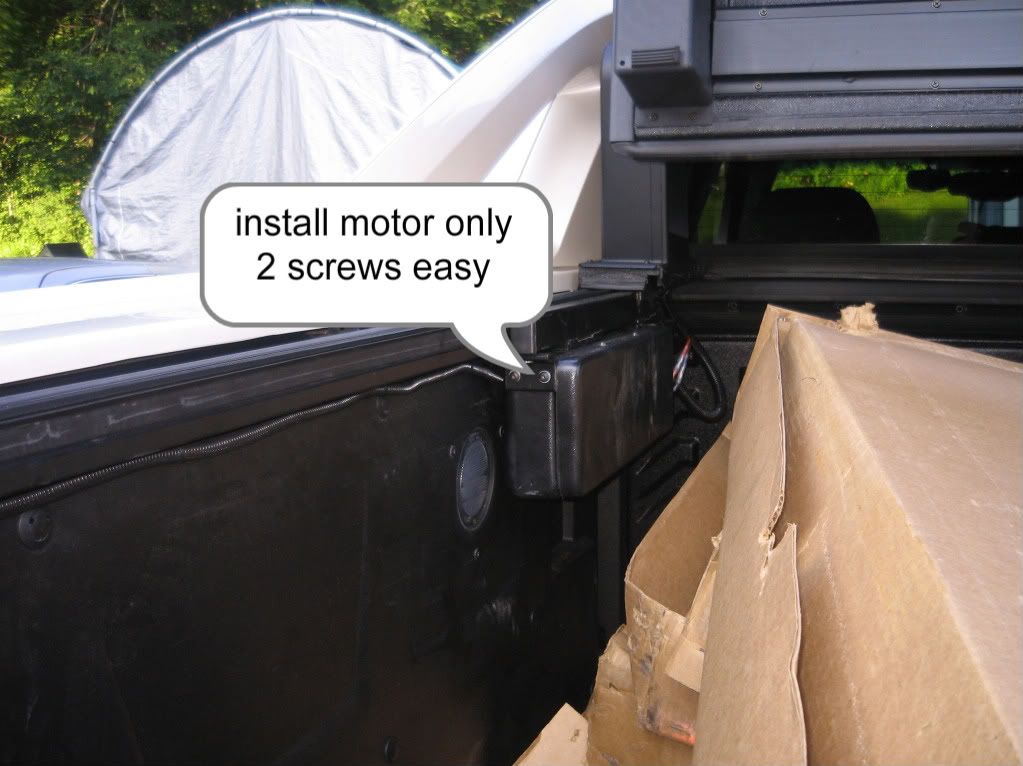 all done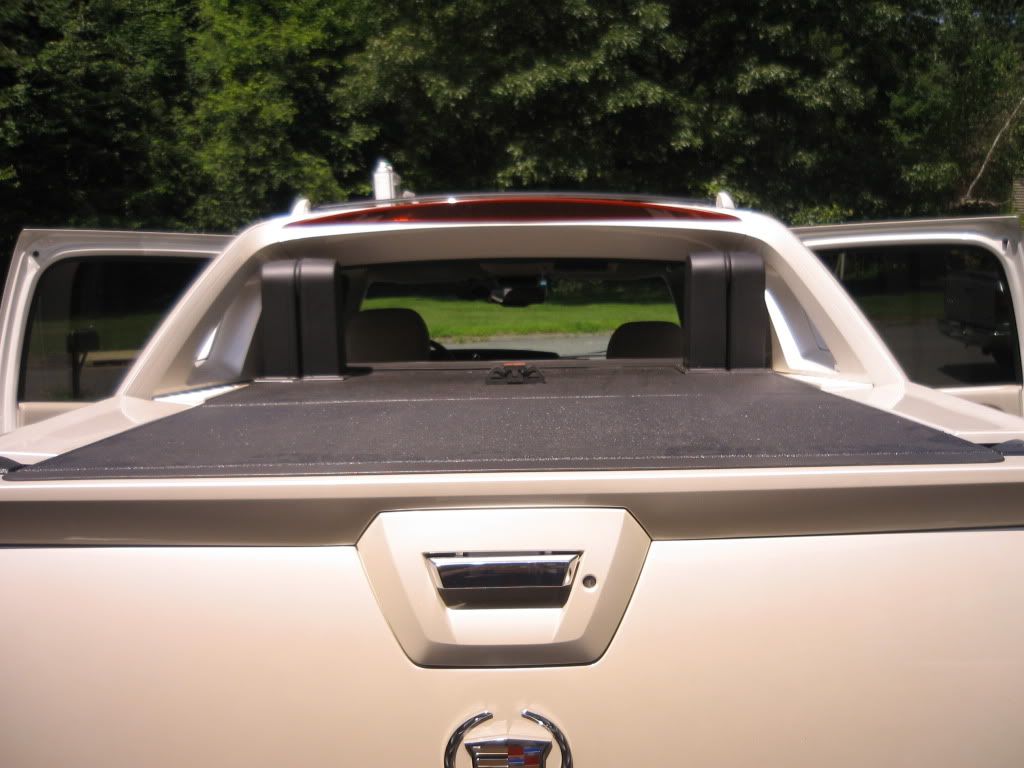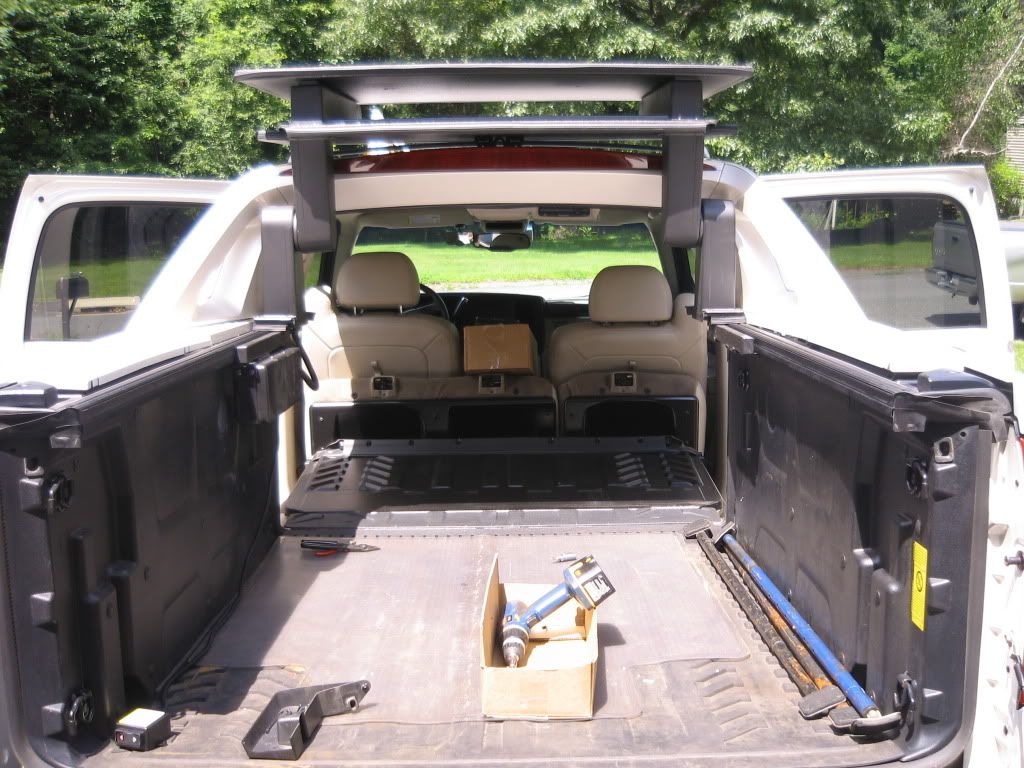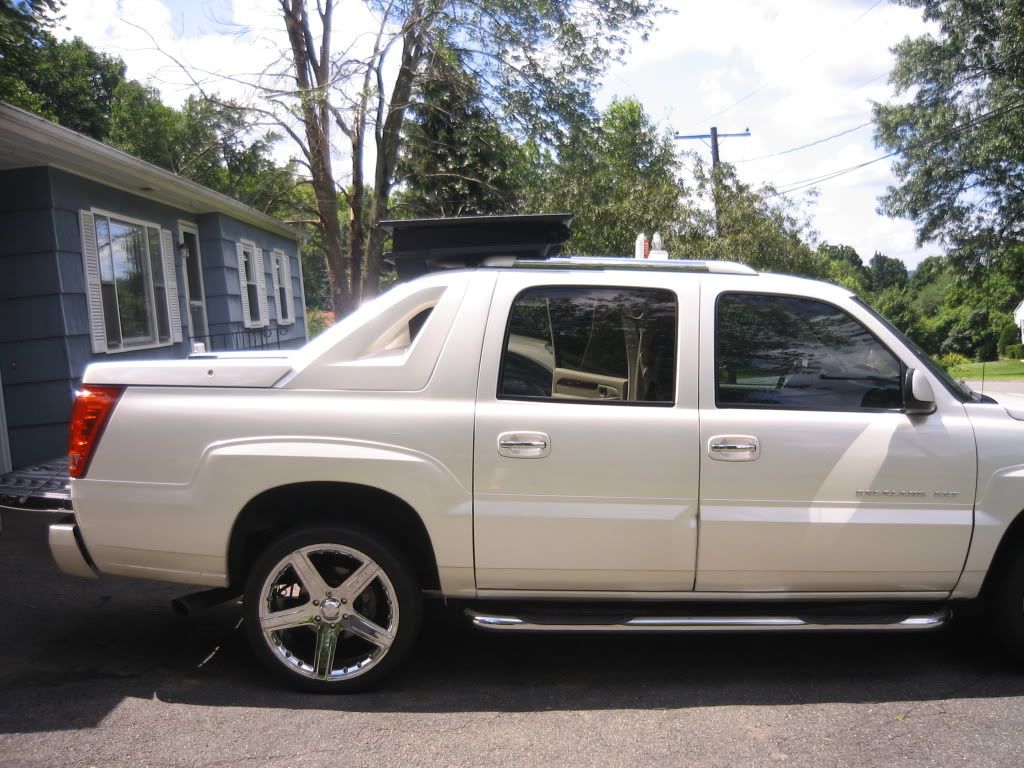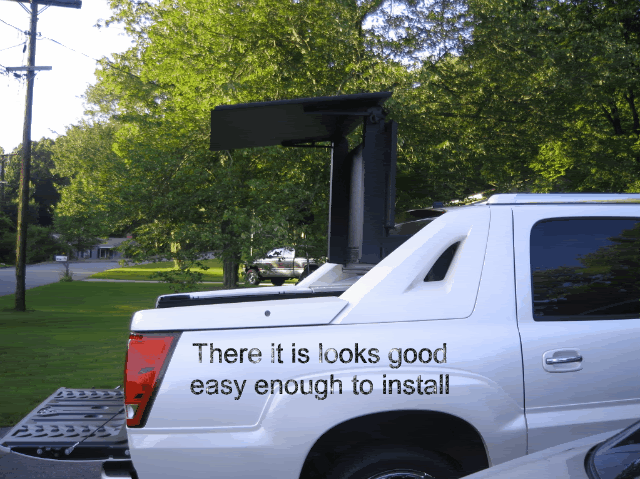 Now that the cover is installed we had very hard rain last night and I am happy to say water tight. All the cardboard from the box was in the back all dry.
I feel it would only be fair to note the pro's and cons off the various covers available for the avalanche and ext as I believe I have had them all.
1; most common the 3 panels
pro's
1; safe secure lock the gate your stuff is safe
2; full access to mid gate
3; you can remove just 1 panel for tall items in bed.
4; comes as standard equipment
5; has gm warranty
con's
1; fades faster than the cladding
2; almost always leaks between panels
3; hard to store
2; soft tonneau
pro's
1; lightweight
2; easy to store
3; easy to remove
4; does not leak for the most part
5; comes as standard equipment
6; has gm warranty
con's
1; made of vinyl not much security
2; on a cold day next to imposible to put back on
3; access to midgate little more complicated but not hard.
3; power soft tonneau
pro's
1; easy to use remote control press a button top slide about half way hold but it opens 3/4 of the way
2; light weight
3; has its own light
4; has escape button 1 press opens cover
5; gm warranty
cons
1; vinyl lacks security
2; only exposes about 3/4 of the bed when open.
3; blocks midgate when open
4; has to be unbolted and removed to use full bed (storage issue's)
5; realy poorly made (i opened mine up to find out why it wouldnt close.) System used 2 electric motors that turned a worm gear rope (only way I can explain it) that was held in place with a thin plastic cover. the plastic cover had warped and let the rope of its track. Prior to this failure a bracket on the drivers side desighned to have the cover pop up to have the vinyl overlap had broken. This was the 3rd tonneau this truck has had.
6; $1000 option
4; Auto cover hard power tonneau
pro's
1; real quality feel and look
2; seems watertight
3; heavy duty hydraulic pump
4; fairly easy install
5; stores out of the way
6; full access to midgate
7; has 3 year warranty
8; supper easy to use
9; fast
con's
1; Roof bumper kinda ugly and the cover does touch my roof rack (I am going to play with this I have some ideas)
2; Even though it seals well I think i would like to see a latch in the down position possibly to the factory latches.
3; You loose the drivers side rain gutter ( I am told it is no longer necassary but what do I do with it now)
4; It requires adjustment of tailgate (not a big deal but it is a tight fit)
5; kinda pricey but if you price them all out to buy new it falls right in line.(not really a con)
To all that have the the above bed covers please feel free to add your 2 cents. If anyone knows of any other bed covers (not snugtops) please let us know about your experiance's
All in all I think that this Auto cover will be the best top of them all. I am so far very pleased with this cover I will keep you up to date as time goes by.