I have some information on P0741 I want to share.
Subject:
Service Engine Soon (SES) Light On, Diagnostic Trouble Code (DTC) P0741, Torque Converter Clutch (TCC) Excessive Slip, Transaxle Chuggle, Slip/Surge (Inspect/Replace Internal Transaxle Components) #04-07-30-034 - (08/06/2004)
Models:
1998-2002 Cadillac Eldorado

1998-2004 Cadillac Seville

1999-2004 Cadillac DeVille

2000-2003 Oldsmobile Aurora

with 4T80-E Auto Transaxle (RPO MH1)
--------------------------------------------------------------------------------
Condition
Some customer may comment on the SES light on and a chuggle or surge. Diagnostics may show excessive TCC slip speed and DTC P0741 will be current code stored.
Cause
Seal damage may allow the TCC apply fluid to leak into the channel plate, causing excessive TCC slippage under certain conditions, eventually causing no TCC apply.
TCC may have partial apply fluid pressure or no apply fluid pressure. If excessive slip speed is noted and condition/cause cannot be corrected by using DTC P0741 diagnostic chart, suspect worn seals from slippage of the drive sprocket bearing inner race on the drive sprocket.
Correction
DO THIS-----Repair the transaxle
DON'T DO THIS-----DO NOT replace the complete transaxle assembly
Follow the diagnostic and repair procedure below to repair this condition.
Remove the transaxle from the vehicle
. Refer to the appropriate Service Information for transaxle removal procedure.
Remove the torque converter
.
Install the transaxle to holding fixture. Refer to Holding Fixture Installation SI Document ID #513730.
Remove the transaxle side cover, upper valve body and case cover. Refer to the appropriate Unit Repair Information in SI.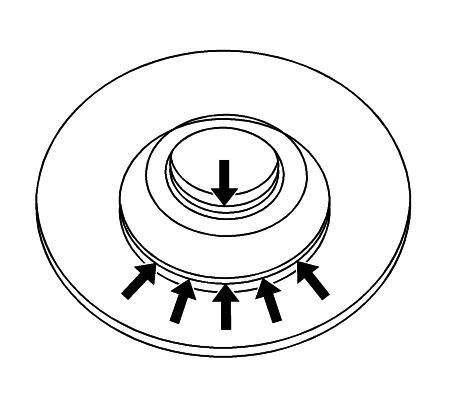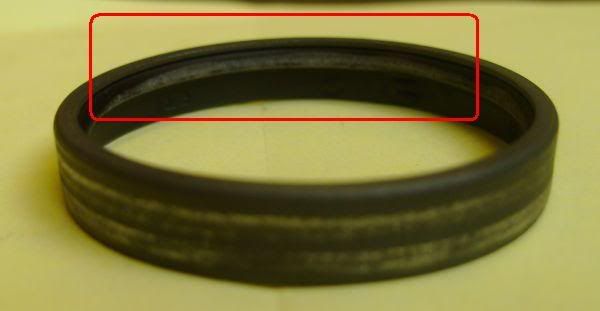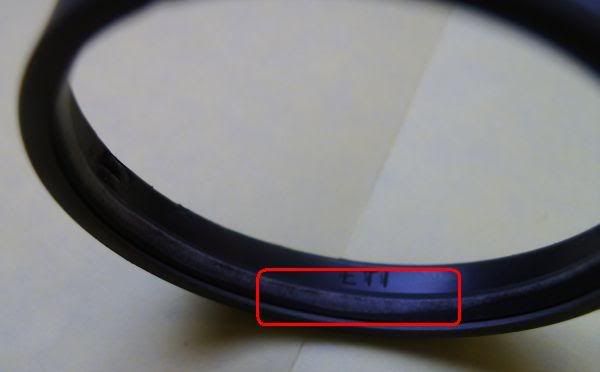 Inspect the two case cover seals (34 and 35) for uneven wear patterns.
Inspect the two case cover seals (34 and 35) for uneven wear patterns. The wear patterns will be evident by a uneven wear pattern of the inner diameter white seal surface as shown in the two above illustrations.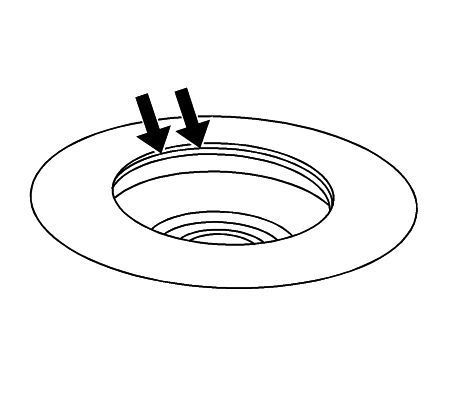 Inspect the two case cover seals (34 and 35) for splits/tears and or flat spots.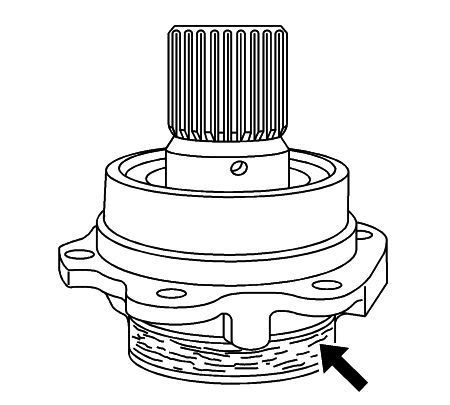 Inspect the support drive socket (400) for wear on the bearing race.
Inspect the case cover (33) for wear or damage due to the drive sprocket bearing spinning in the bore.
Important:
During the tear down inspection, pay particular attention to seals (34, 35, 409 and 412) for wear or damage.

Seals (34, 35, 409 and 412) are part of Gasket Kit, P/N 24221398, and do not need to be ordered separately.

Replace the Torque Converter when servicing a vehicle with this condition.
The Viscous Coupler has an extremely high failure rate when it is allowed to slip out of spec.

Flush the transaxle cooler with Transflow cooler flushing tool, J 45096. Refer to Service Bulletins:

Info - Automatic Transmission Oil Cooler Flush and Flow Test Essential Tool J 45096, TransFlow #02-07-30-052

Transmission Cooling System Service Tool J 45096 - Transflow Information #03-07-30-002.
Replace only the necessary internal transaxle components per the tear down inspection.
See the parts list below
.
My parts list
Item #----------Description-------------------------Part #
1--------Torque Converter Assembly----------------???????? 3 to choose from
30-------Side Cover To Case Cover Gasket----------8679392
33-------Transmission Case Cover------------------ 24229131
43-------Sprocket Support to Case Cover Gasket----24208779
44-------Case to Case Cover Gasket----------------24208778
228------Pump Body & Spacer Plate Gasket kit------ 24231071
336------TCC Pressure Solenoid-------------------- 24227792
400------Drive Sprocket Support--------------------8681071
412------O-Ring Seal-------------------------------8686052
---------ATF 10 Quarts
One of the two seals that fail
This is what it should look like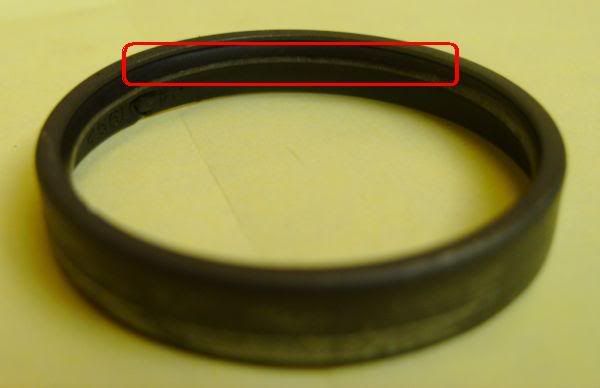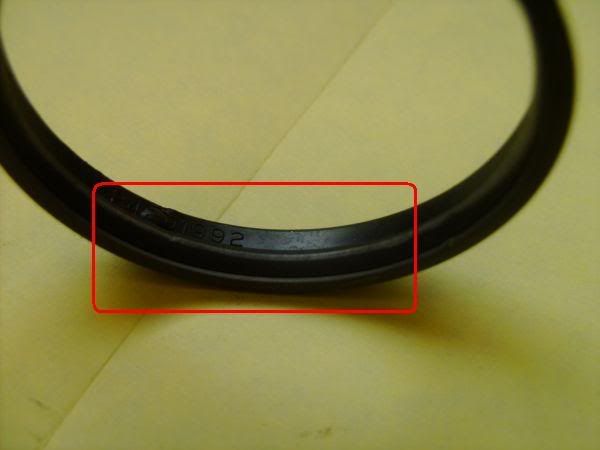 This is the bad spots