Discussion Starter
•
#1
•
Hey guys...I'm new to this forum. I had been a member of Ls1tech.com forum in the past, so I know a bit about the LS line motors and cars.
I currently drive a 2001.5 Audi s4 Bi-turbo.. fun car, but too many problems. I Think I'm getting over it and it's time to go back to domestic and REAL American hp. I had a modded 99 GMC Sierra with a vortec 5.3 with a STS rear mount turbo and Front mount intercooler. 43lb injectors 650 hp fuel pump, 22" rims, 14" Baer brakes, and a 4/6 drop. It made a little over 400rwhp and was a real fun project.
here's a few pics.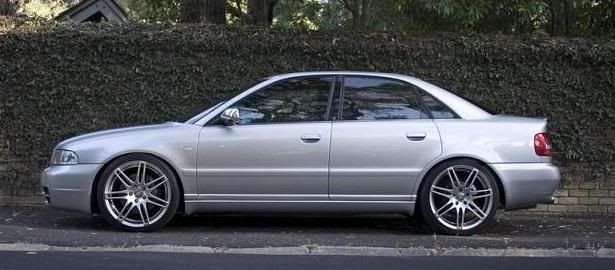 I'm considering getting rid of the Audi and getting a CTS-V.
as for the CTS-V:
I know I am going to most likely Supercharge it, new Rims, suspension upgrades, eventually the whole Deal(I'm never satisfied when it comes to my cars)...
I just wanted to ask around to get an idea what I'm getting myself into. What about getting a warranty??? will most places void my warranty when I mod the motor?? or is there ways around it?
How is the stock suspension and Brakes?? maybe just add sways?
I wanted to know what to look out for. Potential problems?? What to Get the car with and what NOT to Get the car with.
How are the transmissions?? I see most all are 6-speeds. how do they hold up to added power??... I have had transmission problems in all of my cars in the past.
I see there are differential problems as well.. what's the deal on this??
any other common mechanical issues?
any other input would be great.. Mod suggestions.. Enlighten me... thanks guys