94 FWB, 93 SDV, 94 FWB (sold), 90 Brougham (sold)
Discussion Starter
·
#1
·
I'll be leaving at the beginning of January, around the 7th or so. I'll be in a small town called Fiesole overlooking Florence for 4 months till my semester is over. The group I'm going with is 24 strong, 22 of them business majors like myself, so I know everyone. We stay in a Villa. Every morning, we have breakfast prepared for us. While we're at class or in town, the maid service picks up our rooms for us. Lunch, we're on our own. 5 nights a week, we dine at some of the higher-quality restaurants in Florence. We'll be spending holy week in Rome. Oh damn this is sweet! Got the acceptance letter in the mail, holy sh*t am I excited!
The cost is very nice as well, no more than one regular semester of tuition. Of course, I have to bring my own cash, I've been told by others who have gone in the past I'll need between 5-7 grand. That's a friggin' lot of money! I think I'll learn to get by on a few thousand less, I don't really have a choice.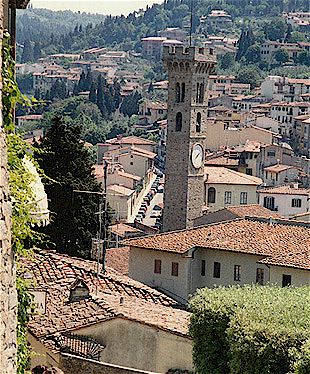 There's a library close by with slow but reliable internet apparently, so I'll be sure to keep up around here when I can. Tentative plans right now include traveling to Cairo and Istanbul. I want to see the Pyramids and the Hagia Sophia. And yes, I realize being an American Christian makes things slightly more complicated.
Man, this isn't a semester studying abroad, it's a 4 month vacation! I still can't believe I'm in! This is f&*$*ing awesome! Wooo-hooo!
Wish me luck, anyone selling a used SLR? I need a high-quality digital camera to replace the hunk of junk 2 megapixel Fuji I have!
Brian