1992 Town Car Cartier & 2014 Accord LX MTX
Discussion Starter
·
#1
·
Well, remember how badly I wanted one of those Lincoln Mark IV's??
Well I found a '72 in good condition for $3500 in my area, it's a black exterior, cranberry interior, 76k miles, fairly great shape overall.
Here's a pic:
I went and looked at it last night, offered the guy $3500 and he bit, I'll be taking delivery this weekend at some point...
Hahahaha just kidding! But I did get a "new car" of sorts last night...
Remember how I got into an accident back in December of '05? I swerved to miss a car in a snowstorm, lost control in the snow and hit a guardrail on my right front corner. Well I found a junkyard that has a '92 deVille identical to mine (same exact color inside and out), so I bought all the parts I needed off of that car about two weeks ago and finally had them installed last night by my uncle, who is a mechanical
genius
! This man can do everything...electrical, mechanical, bodywork, painting, etc etc. He worked at a Chevy dealer as a mechanic (Journeyman) for 11 years...1984-95, so that's where a lot of his experience comes from.
Anyways, here's the pictures!
Ever seen a '92 deVille with no fenders, hood or bumper? Well now you have.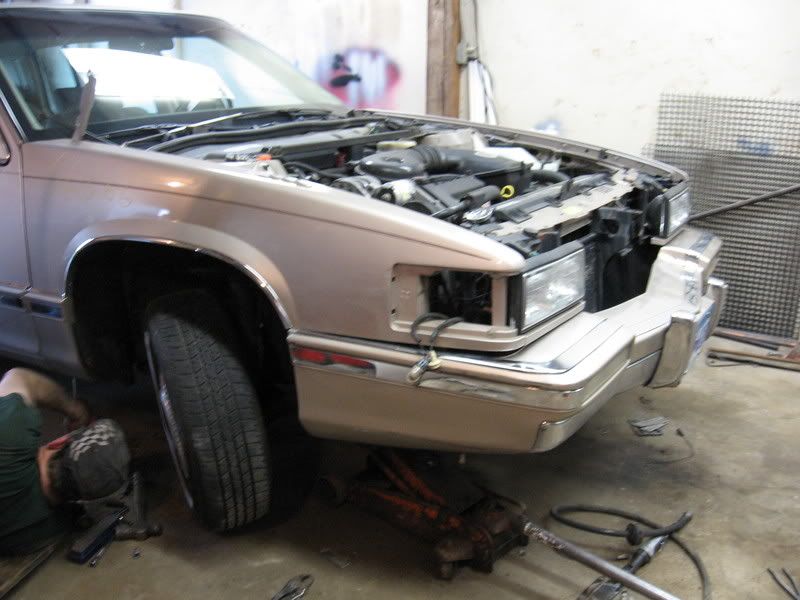 Gettin' it back together...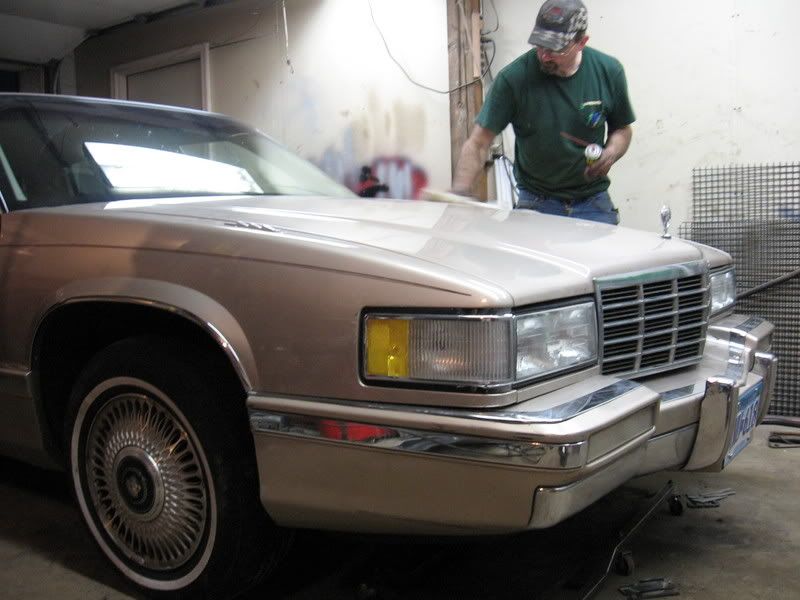 Completed!!
These two pictures were taken 20 minutes ago.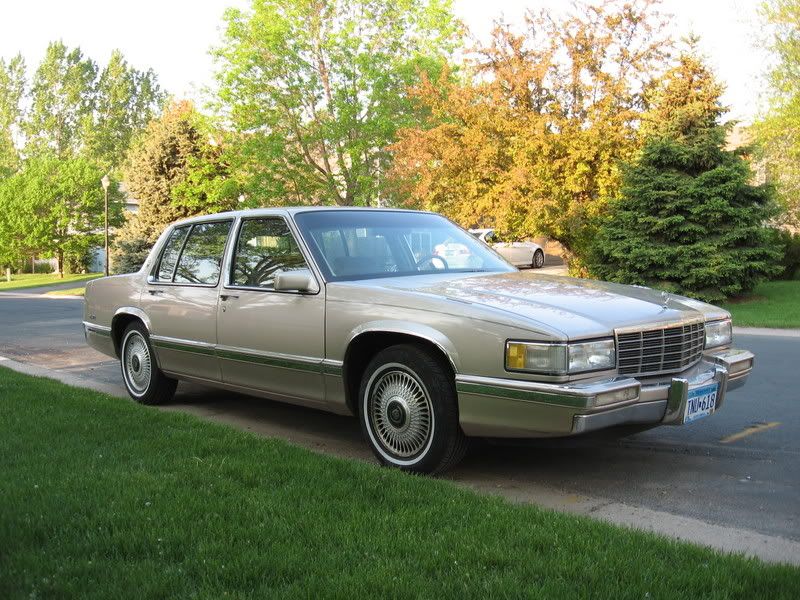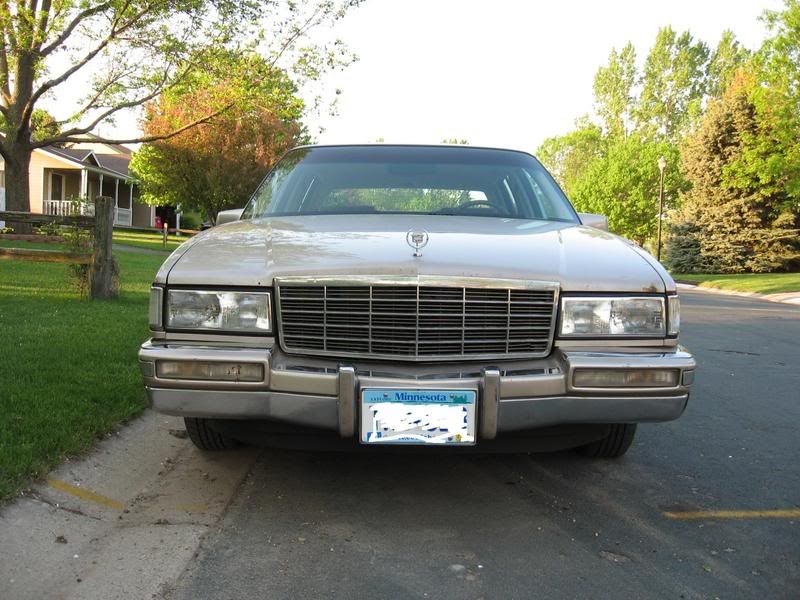 This is the same angle, but two weeks ago.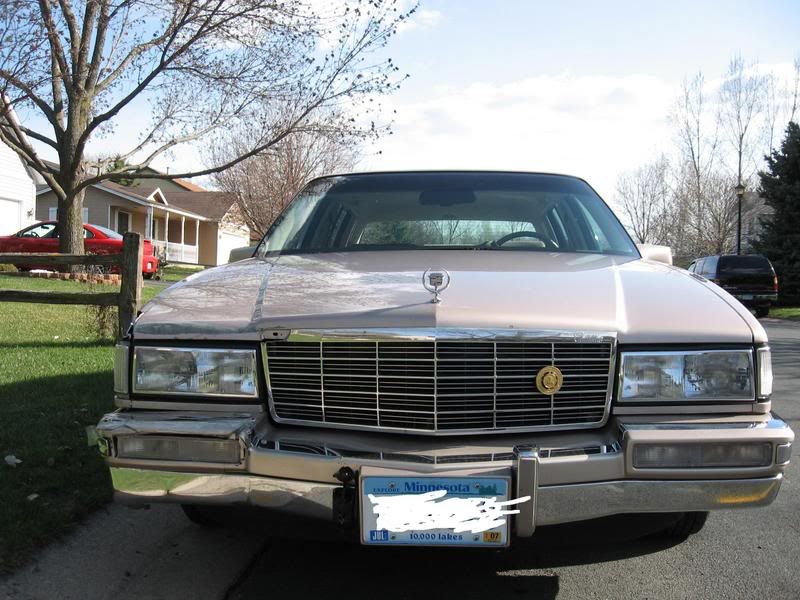 More pics to come, I'm in a hurry right now, gotta go to work soon, but man am I happy that I *finally* did this, now it feels like a complete car again, not one that's seen better days.