Remember those wire wheels I found in the junkyard a while back?
Well, I've been busy working on them in my basement over the past few weeks, and they're starting to look pretty nice!
Here's the before and after: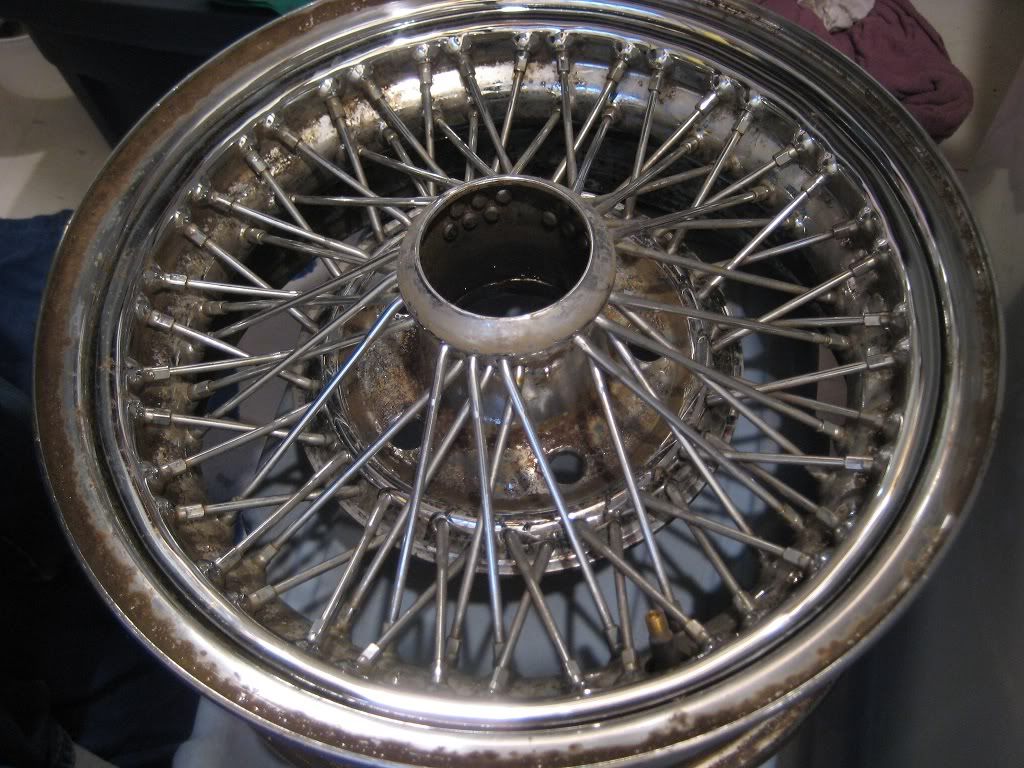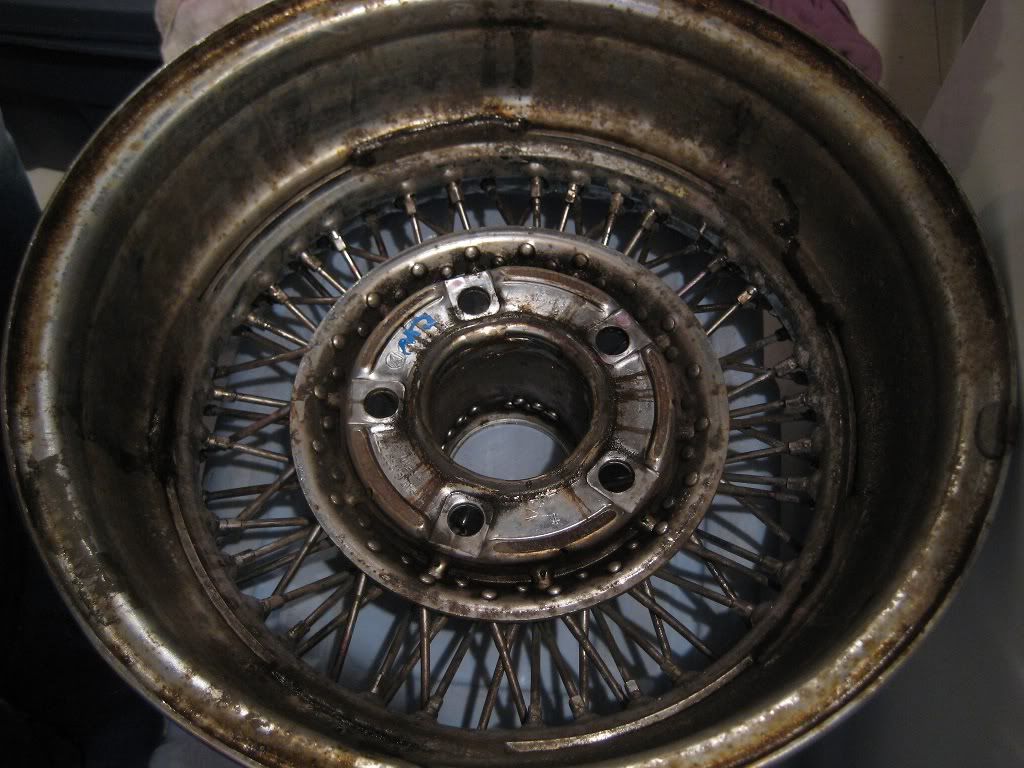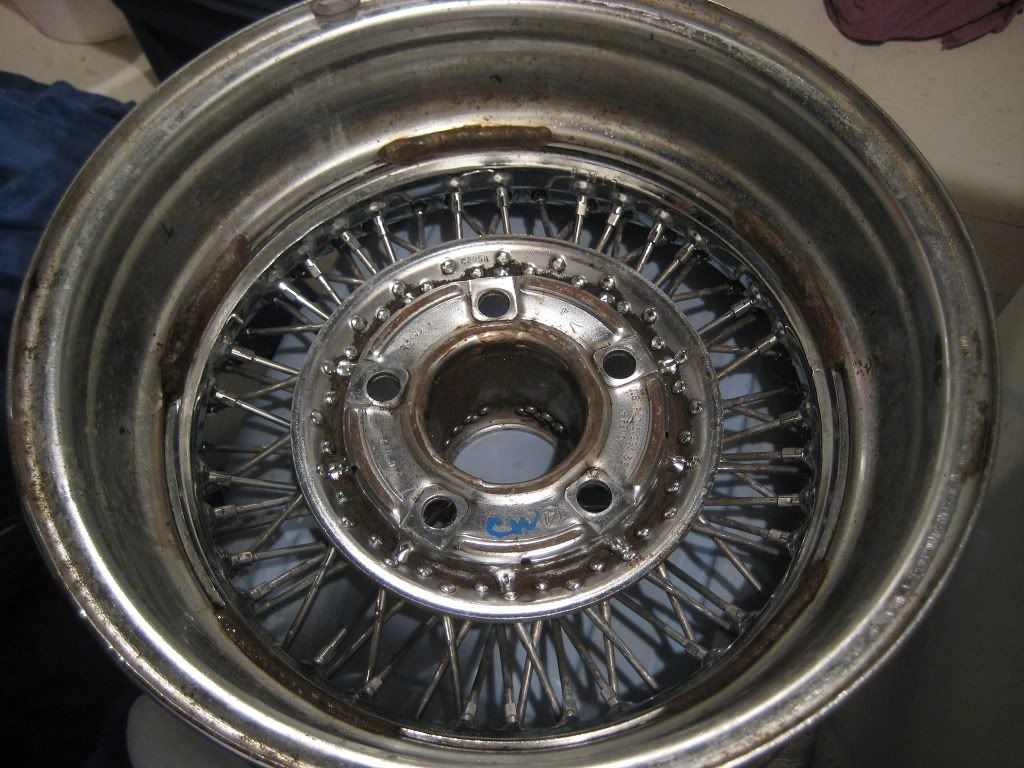 And just for comparison, here's how they looked when I found them: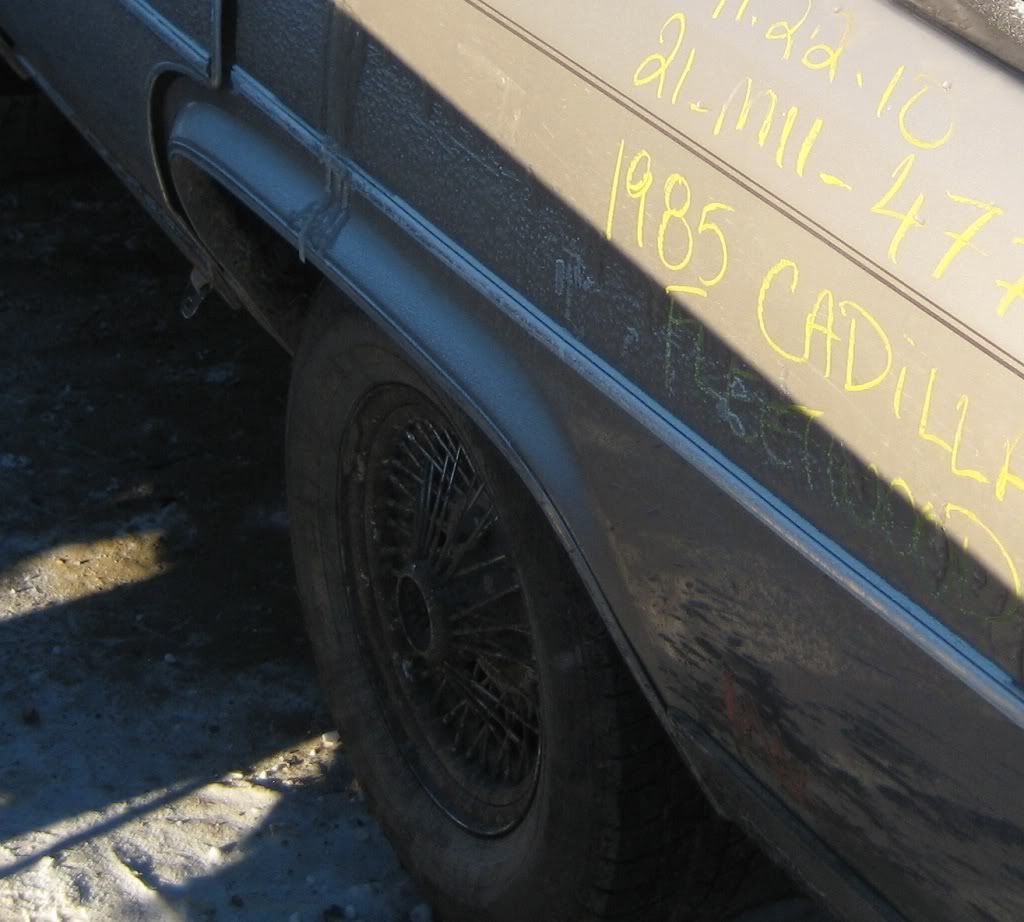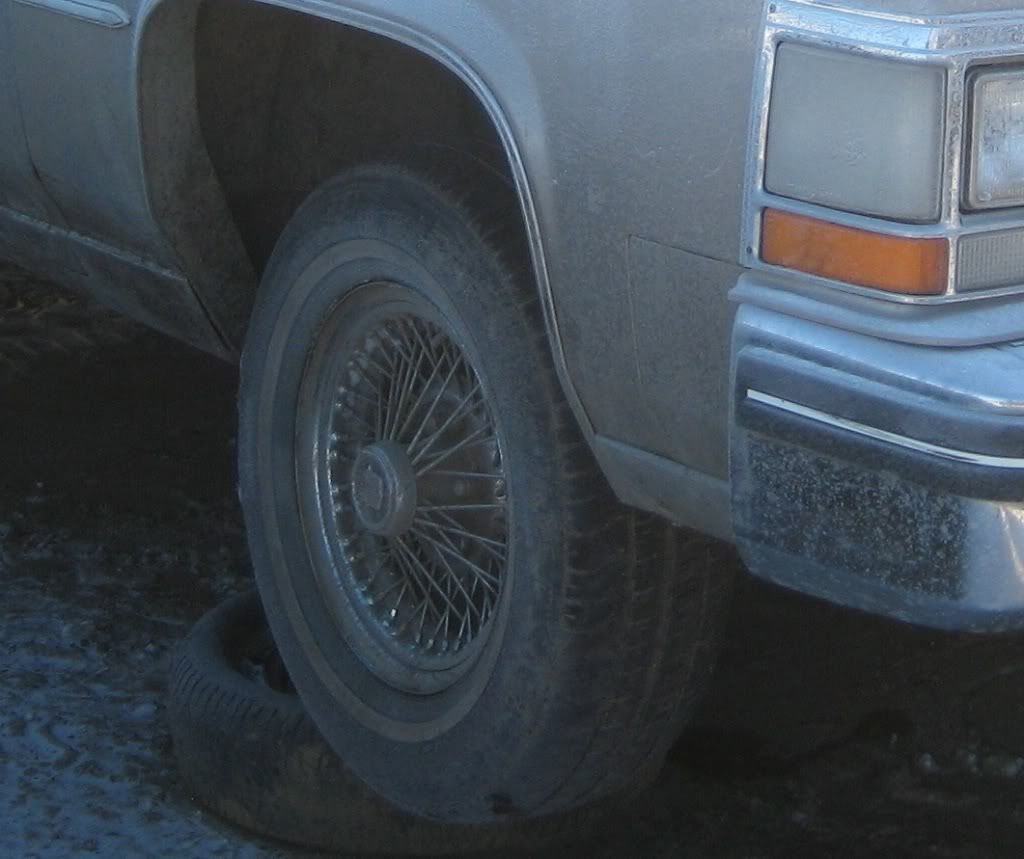 All of them together: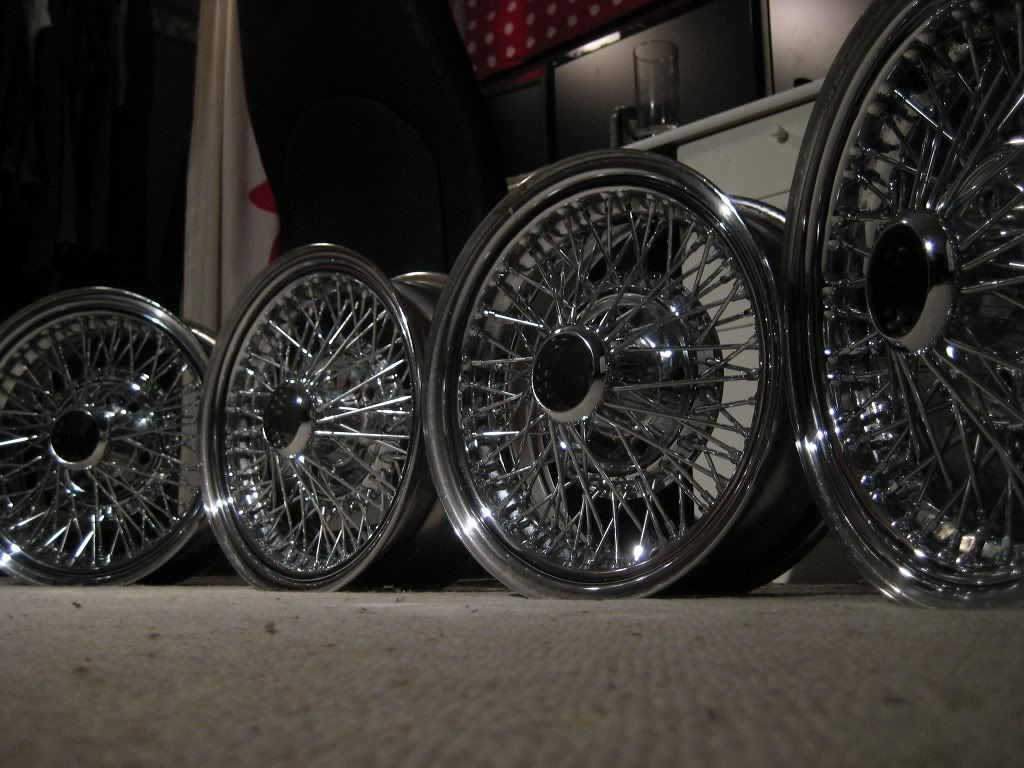 Not bad for $12 a piece! I even got the 4 center caps with them.
I used
Permatex Rust Dissolver Jel
(Naval Jelly) to remove all the rust and grime, then used SOS pads to remove the dull residue left behind the naval jelly. I have a can of "Chrome paint" that I'm going to spray the edge of the rims with, to prevent all the pits in the area from rusting every time they get water on them. There's a bit more pitting on the Hubs, which I'm going to touch up with a small brush and silver paint.
Can't wait for the spring, I'm going to buy a some new rubber for these and throw them on my Brougham!