Picture of 2 stock inlays removed and the new and improved inlay on top.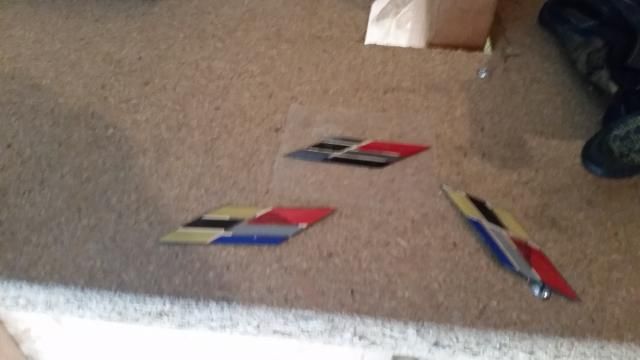 I also went ahead and ordered a custom power plant badge
If anyone else is tired of their faded badges I got mine from Nathan at Rebadge Designs Inc.
http://www.rebadgedesign.com/home
http://www.rebadgedesign.com/home/photos/muscle-gallery/
Very good guy. and the price is almost nothing considering what you are fixing. Sure Beats paying 90 for a stock badge
It also beats waiting on 8th day creation Stickers for about a month some times and not hearing anything back from them as well.
He can make anything.
Hope to see some badass fixed badges. :judge:
** to remove the stock inlay. Use one razor to raise the top right corner, then another razor to slice off the glue attaching it. This will ruin the stock inlay so there is NO GOING BACK.