Here is a simple DIY that a lot of people know how to do but I figured I would post it if it will help someone out and reduce reposts. The process pictured here is of me removing dealership badges but it is exactly the same for factory badges like the "CTS" logo on the trunk lid. Enjoy:
Tools needed:
-Fishing Line
-Eraser Disc
-Drill (For The Eraser Disc)
-Wax
Alright so here we start out with a dealership emblem which I wanted to remove.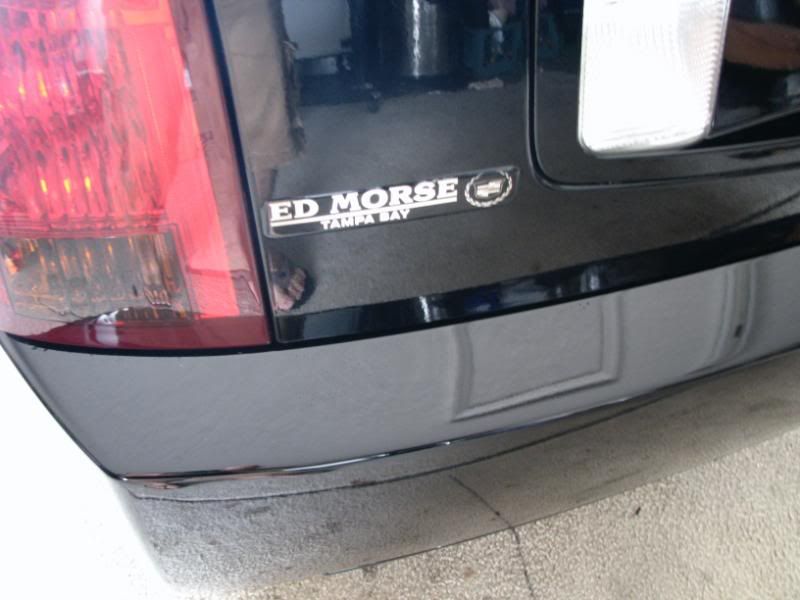 Start off by taking your fishing line and wrapping each end around one hand like you would hold a piece of floss. Now take the line and run it between the badge and your car in a sawing motion. I used 20lb Monofilament but it doesn't really matter what test your line is.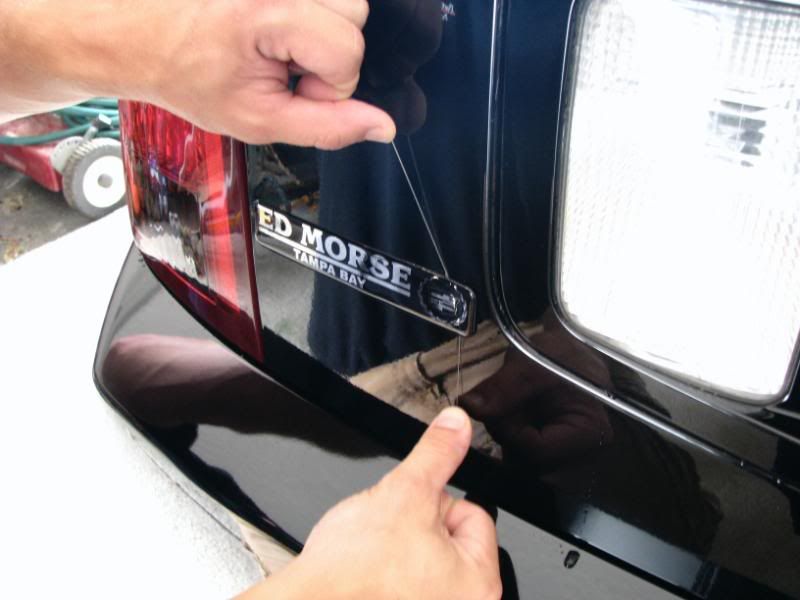 Once you remove the badge you should be left with a bunch of ugly residue. This is normal and if you are removing the factory badges you will most likely have significantly more to remove.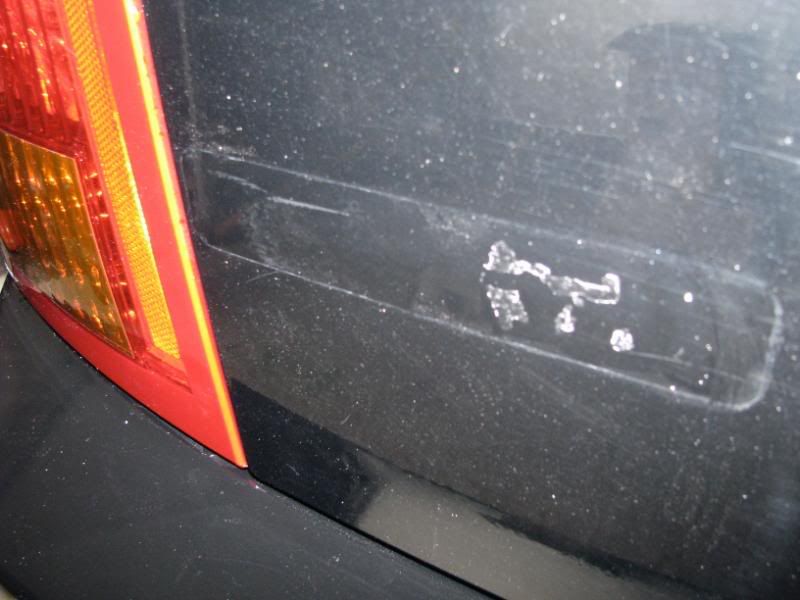 This is where the Eraser Disc comes into play. I found this and the disc chuck at my local auto paint specialty store. It was made for quickly removing pin stripes and yes it is made for use on your car's paint. Don't forget to buy the chuck for the disc if you purchase this because the disc is threaded for use with the chuck. When using the disc hold at an angle to the surface as pictured and move back and forth like buffing a car. Do NOT sit in one spot because this will burn through your paint if you don't move.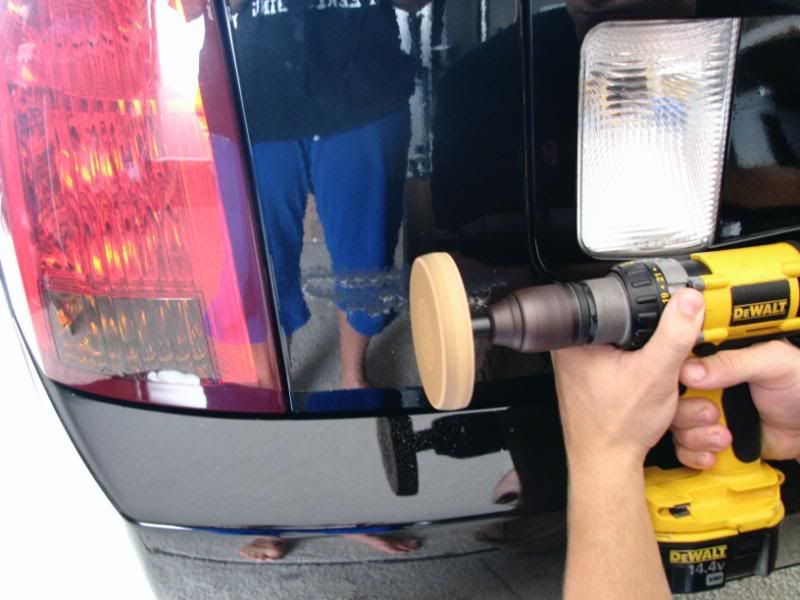 The disc will leave behind eraser marks and dust just like the eraser on a pencil. Wipe the dust away and now you can remove the eraser marks with a compound or wax. I used Meguiar's brand only because I have had good results with them but you can use any brand of preference.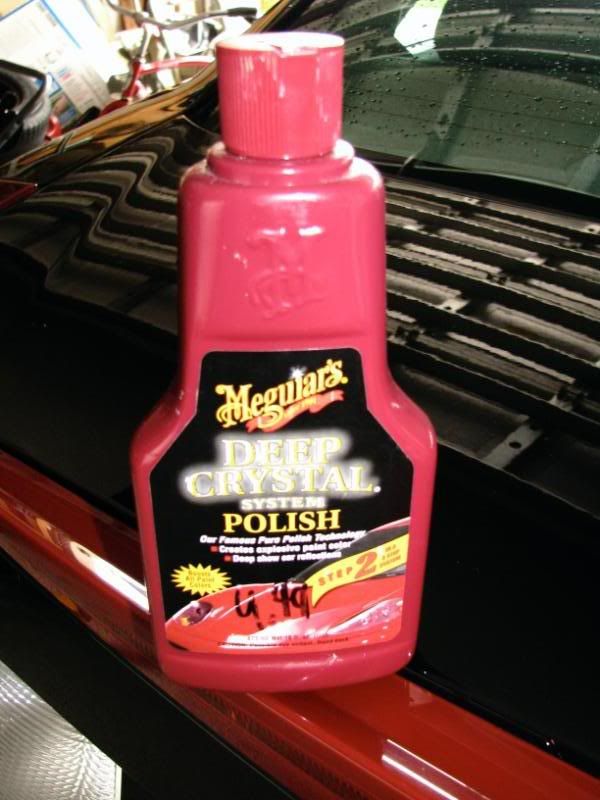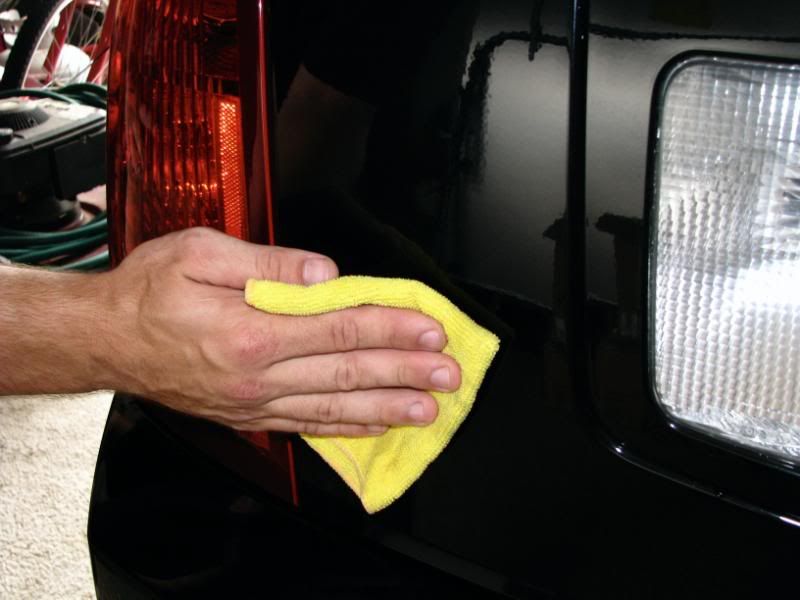 Buff away and admire your virgin paint!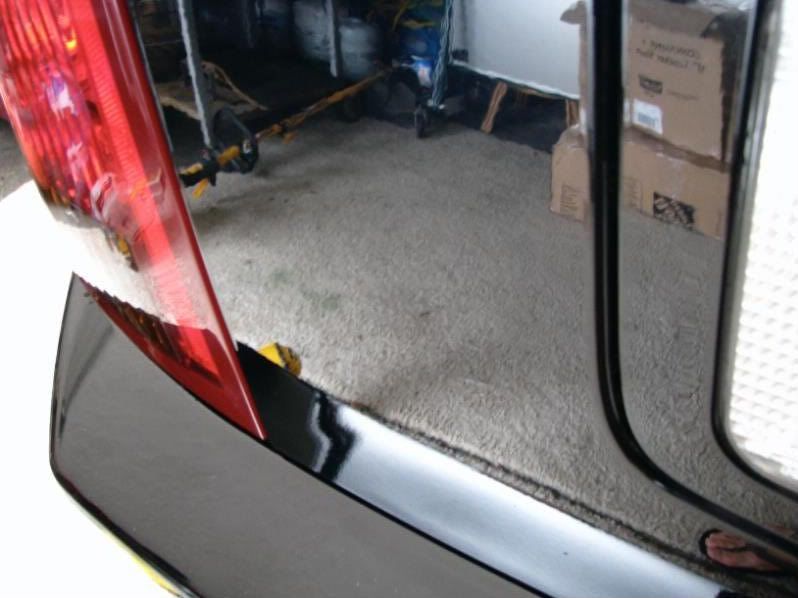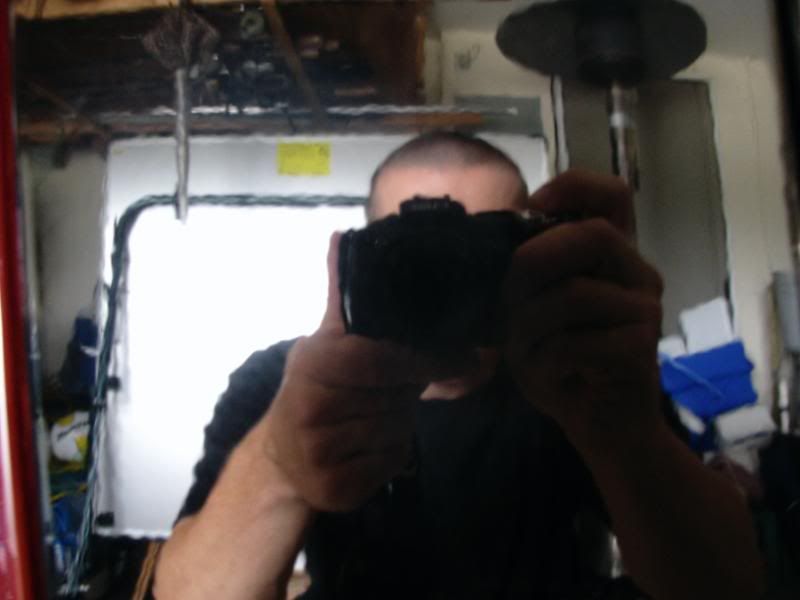 Let me know what you guys think....