Discussion Starter
·
#1
·
As you all know I traded in my CTS-V a month ago on what was supposedly a brand new 2009 GTI. After I found out that the "brand new" Gti had hidden body damage on it I brought it to my local VW dealer to get checked out and found that it had already been sold to someone else and repod. Apparently in Illinois this is legal and you can resell the car as new as long as it was never titled.
Long story short the dealership that I bought the car from claimed ignorance and the sales manager said they couldn't (wouldn't) help me. After about a month of back and fourth with them I finally had a sit down with the owners yesterday. The owner is a GREAT guy (car enthusiast and race car driver sponsored by APR and VW) and quickly offered to put me in a brand new 09 GTI. He was also VERY enthusiastic about my CTS-V and said that he would probably just keep it for his private collection (it was already parked in the service garage next to his 3 other race cars). In the end I ended up with this Black Magic Pearl GTI with the Factory Thunderbunny Appearance Pacakge: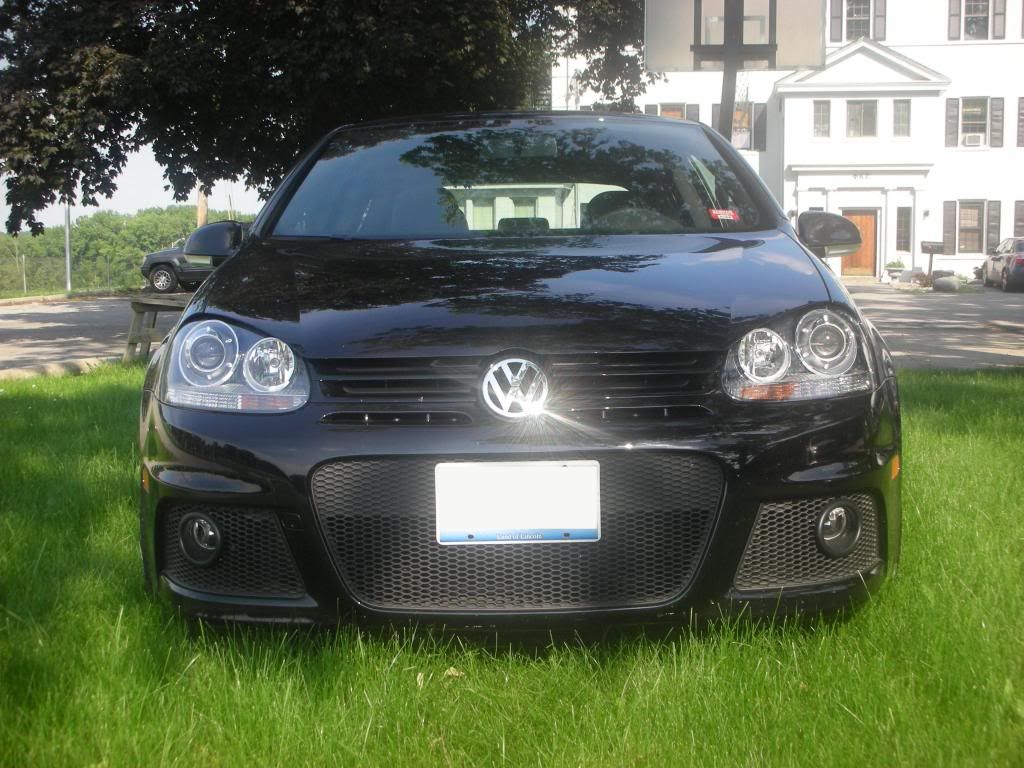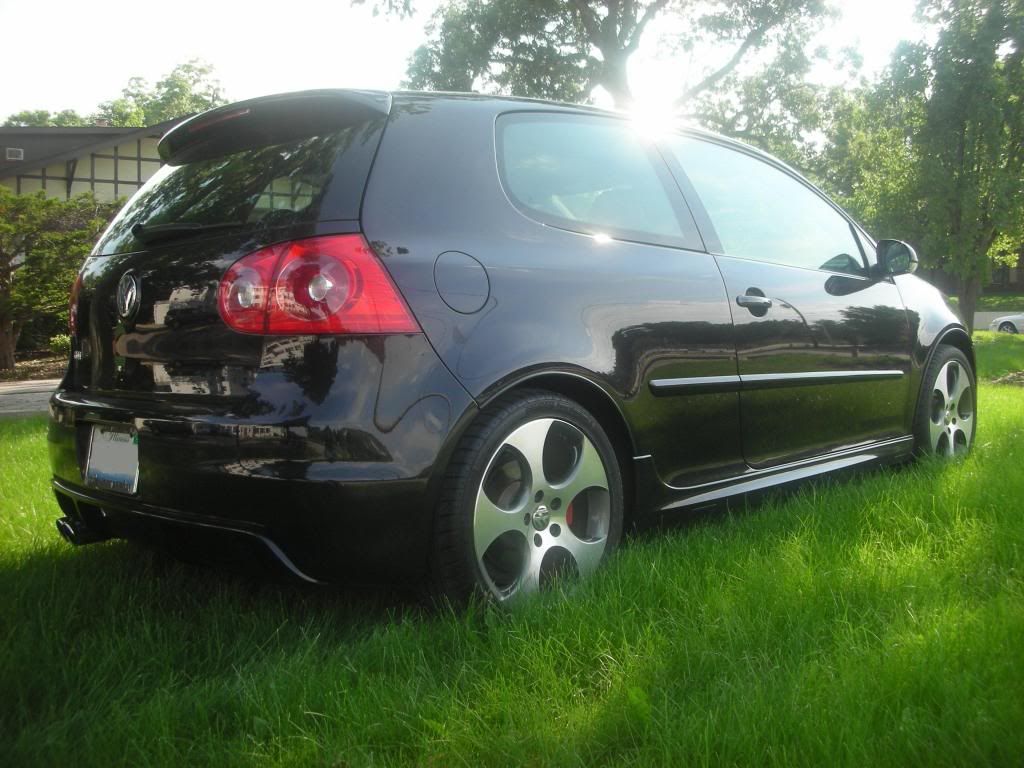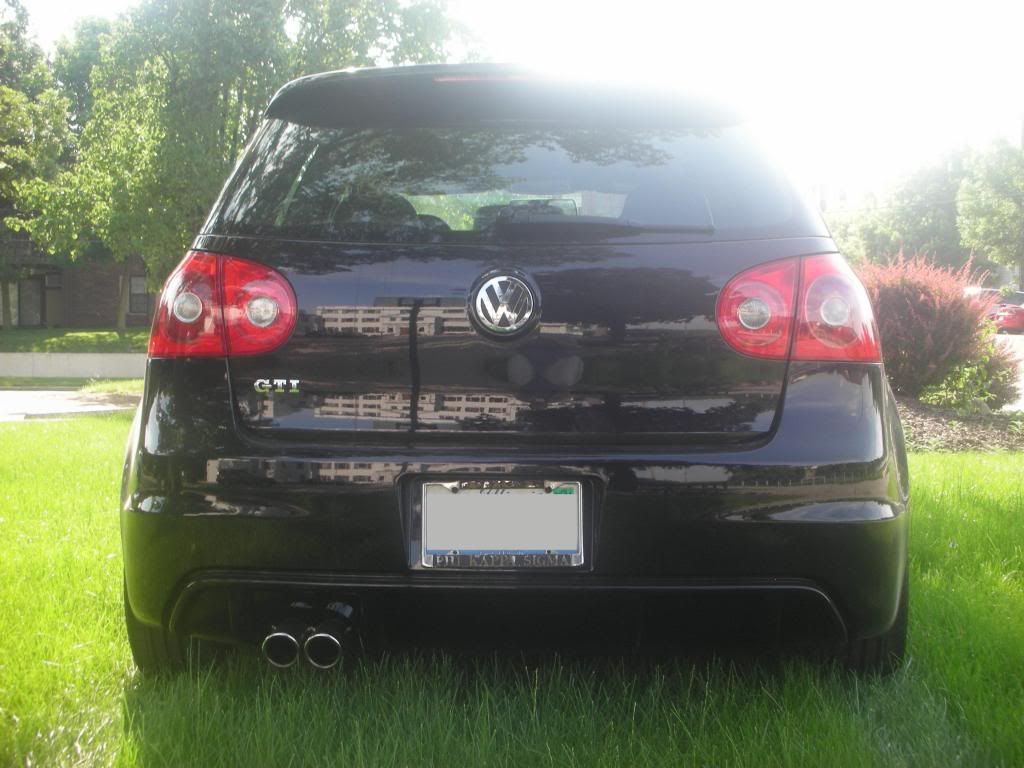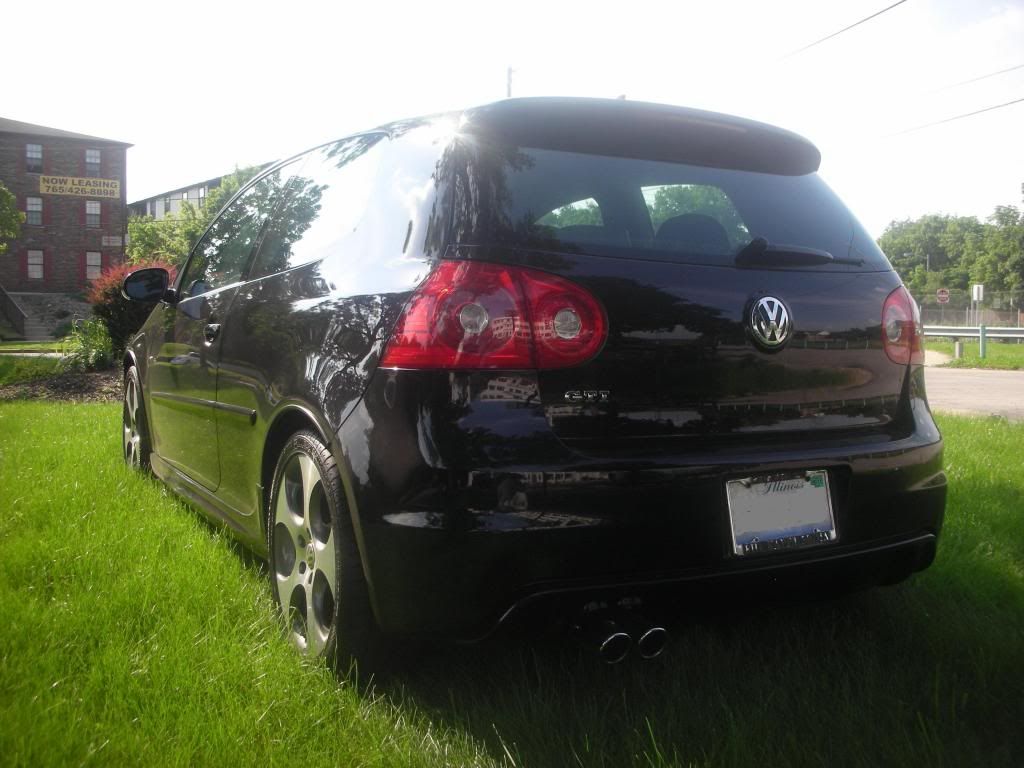 If anyone is in the market for a VW, Mazda, Subaru, or Nissan I would definitely recommend the Autobarn.