2010 Cadillac CTS Wagon Premium 3.6L AWD
Discussion Starter
·
#1
·
With tons of research I realize there's no one selling headers made to fit my CTS LLT, but I was sure that the Camaros would have tons of options. Turns out they did and I'm wondering if anyone's ever tried to fit them into their 3.6L CTS. I'd assume if they don't fit as is, I could do go to a local shop and have them bend to fit. Here's just a few of the header options I've found for reference:
Stainless Works CA10V6HOR: CAMARO V6 2010+ HEADERS | JEGS
Since 1988 the BBK Performance brand has been synonymous with bolt on performance for modern muscle cars and trucks since its beginning in 1988. In fact it was our founders Brian & Ken Murphy that designed and developed the first aftermarket air intake systems & performance throttle bodies for...
mbenzgram.com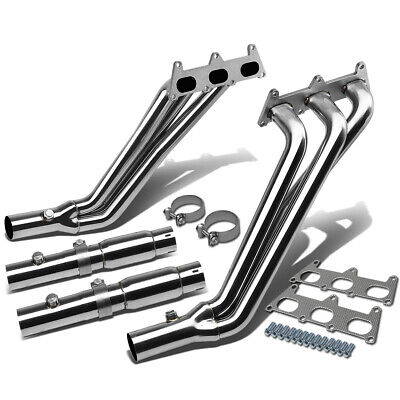 The exhaust manifolds found in the 2010-2011 Chevrolet Camaro were designed to combine the exhaust gasses from each of the cylinders quickly with a manifold that was cost effective to produce. Tubing has been optimized for the 3.6L V6 engine.
Thanks in advance for any info!