1992 Town Car Cartier & 2014 Accord LX MTX
Discussion Starter
•
#1
•
So as mentioned earlier, I spent this weekend up visiting some of my dad's family in eastern North Dakota....Farm Country. Fields as far as the eye can see, down home country eatin' and more Chevy trucks than I thought existed.
We took the Highlander up instead of my car (lower miles, less chance of anything causing trouble) and got 25 MPG on the way up, and around 21 in the driving we did once we got up there, and about 22 on the way down. On the highway, we were at a steady 70-73 mph, and in the rural areas we were averaging 55-60, so pretty good and about the same as my car.
Anyways, here's the pictures.
I LOL'd when I saw the sign for this gas station. It's like they're enforcing loitering. This was in Fargo.
Greetings from Valley City. This is where I stayed, it's a beautifiul city. Off in the distance you can see the train bridge, it's over 100 years old, 3800 feet long and at it's highest point, it's 168 feet above the riverbed. Pretty impressive for something that old!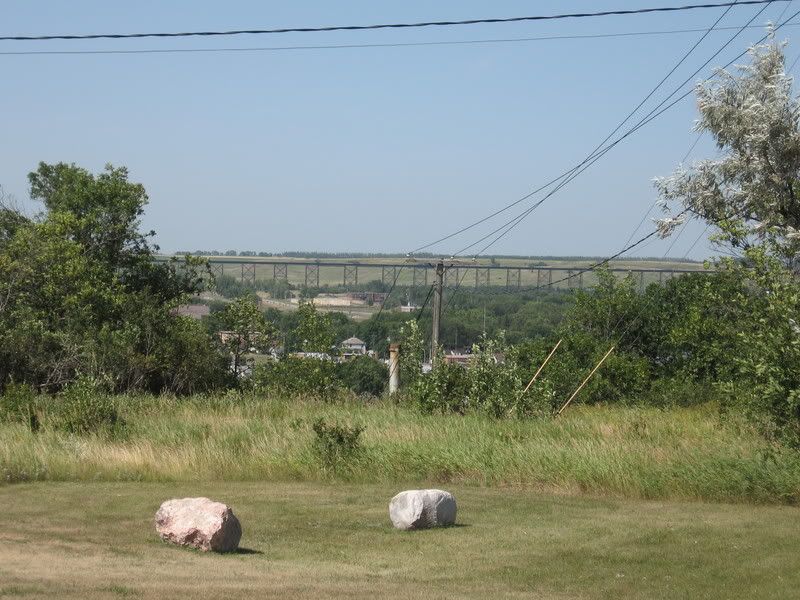 Implement dealer!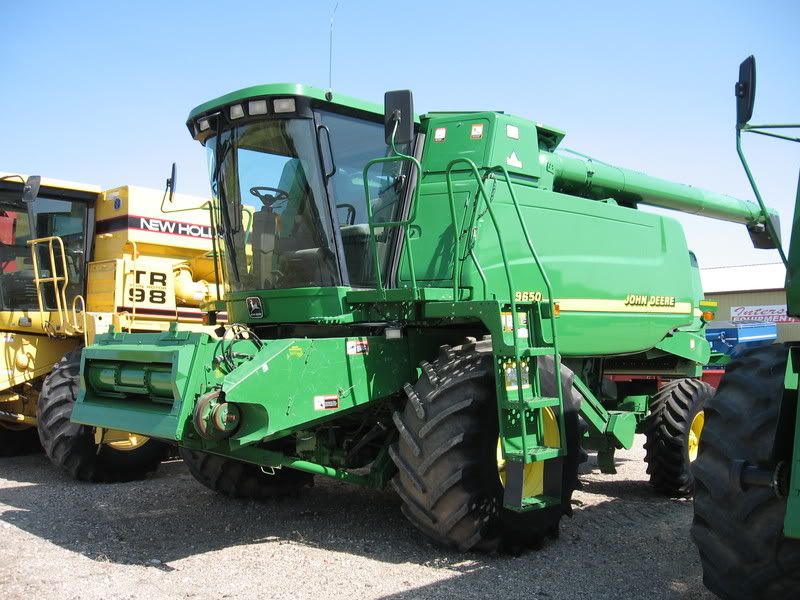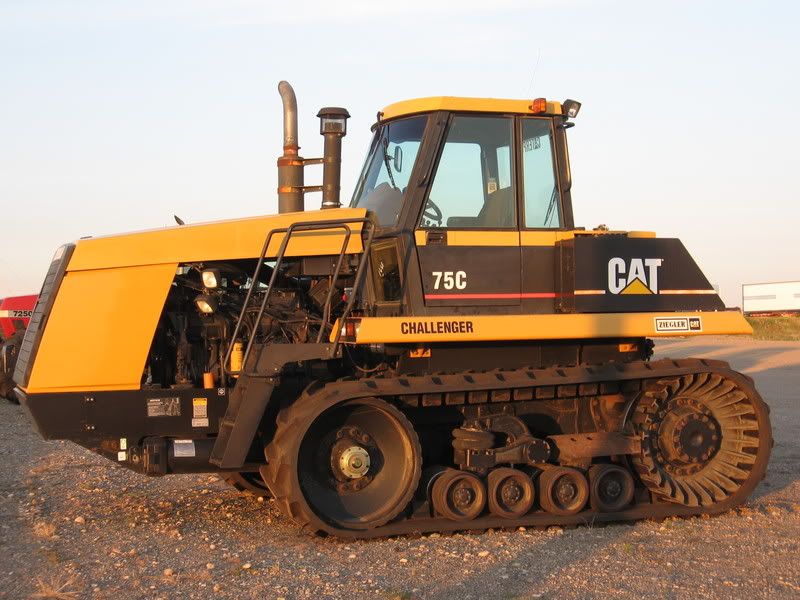 The oil filter on that Caterpillar!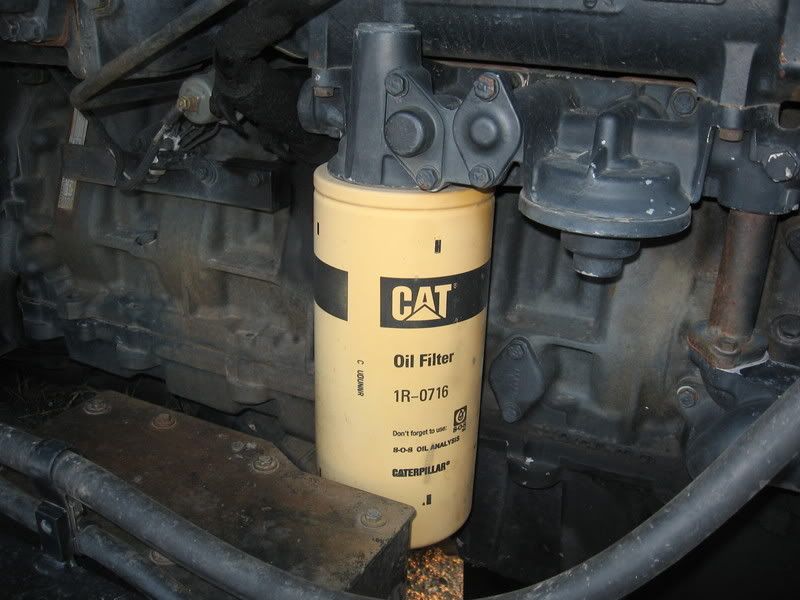 Big freakin' John Deere! 8WD, 12.7L I-6 Turbodiesel...425hp. I'm 5'6" just to illustrate the size. And I got my mandatory John Deere hat there.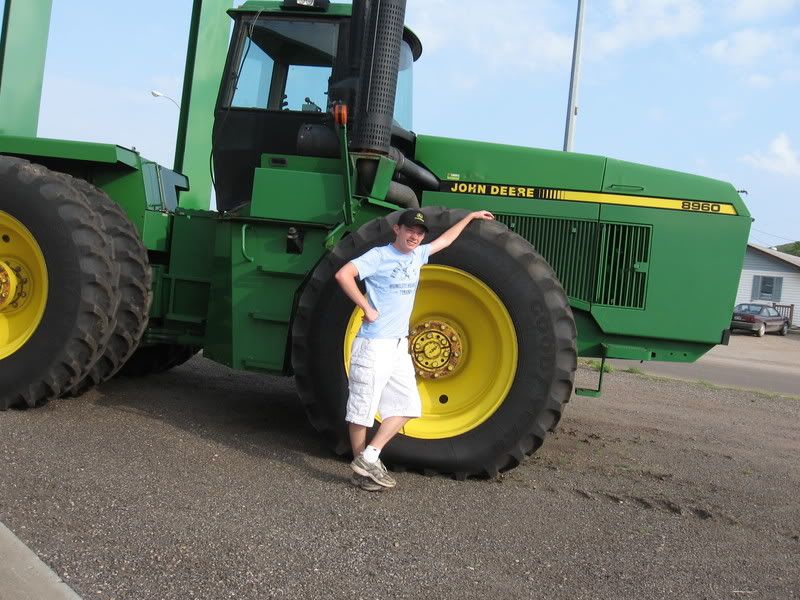 The tire size on that tractor.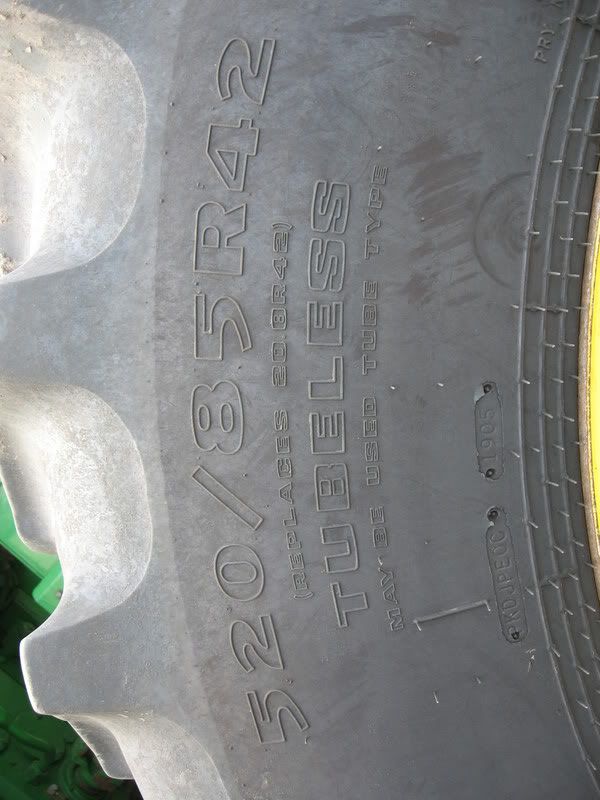 Looking up from the base of that high bridge. Very cool.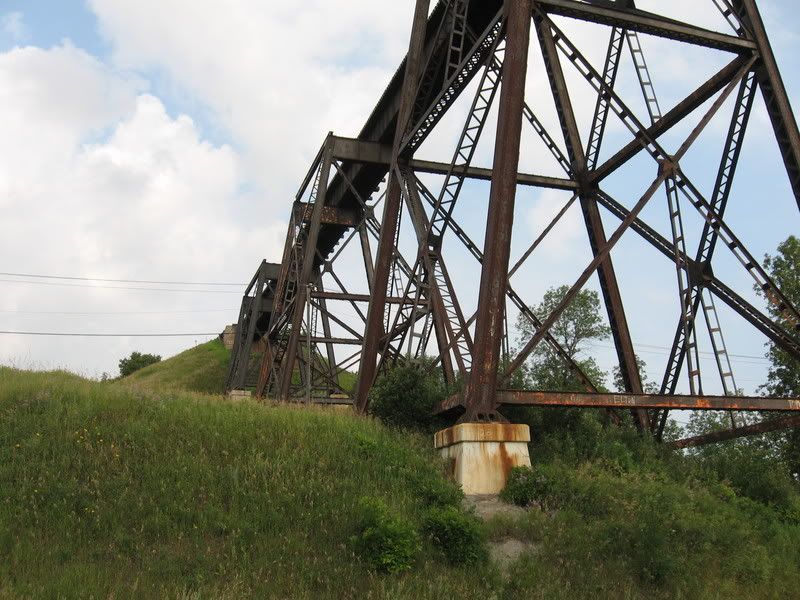 Big dam on the Sheyenne River, this holds back the lake my great uncle lives on. I've always had a thing for dams so this is really interesting to me.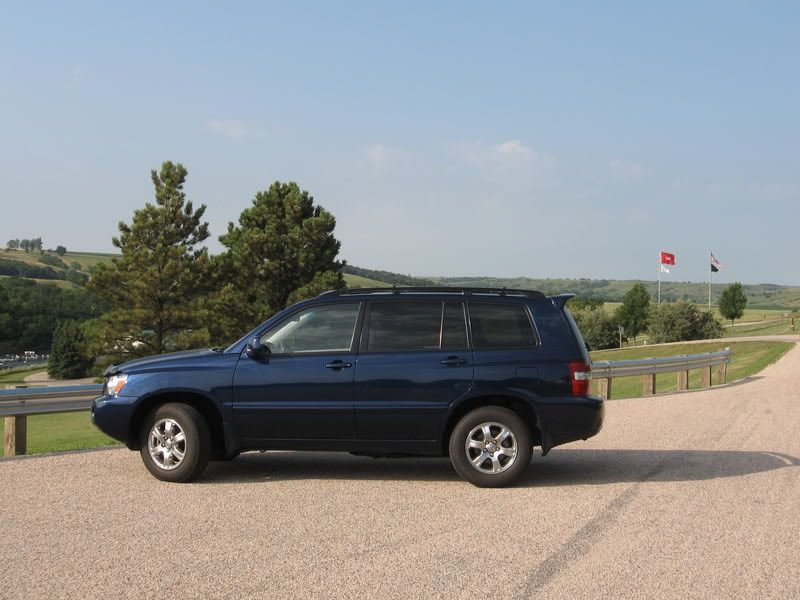 The Highlander parked at the dam. Great backdrop
Gasp!
It's like it's dozing off! Haha! This is parked at my great uncle's neighbor's house. I remembered seeing this the last time I was up ('04) and had to see it again!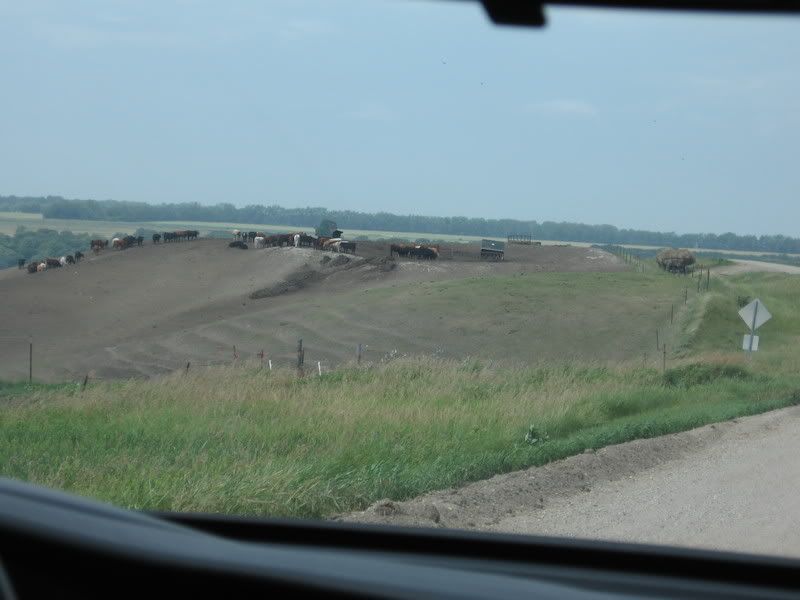 This is an example of terrible farm management. The cows literally ate all the grass of this hill.