·
See you in the funny papers
04 CTS-V, 05 STS, 07 SRX- All sold :(
Discussion Starter
•
#1
•
I picked up Forza Motorsport 2 for the Xbox 360, and I have to say it's a great racing sim. Very good physics, realistic car damage and a great selection of tracks (Laguna, Road Atlanta, Nurburgring Nordschleiffe- even Sebring!). If you like racing sims, I'd say check it out. :thumbsup:
Now for the neat part:
The game features a "vinyl" editor that allows you to take basic geometric shapes of any color, stretch or skew them to the desired shape (racing stripes, pinstripes, two-tone paint, etc..) and stick them on the car. You can "stack" up to 4,000 layers of vinyl, meaning you can get really creative with your shapes and colors and make some really cool stuff. I decided to see if I could give my CTS-V the 2007 World Challenge paint scheme. Here's a few grainy shots from my TV: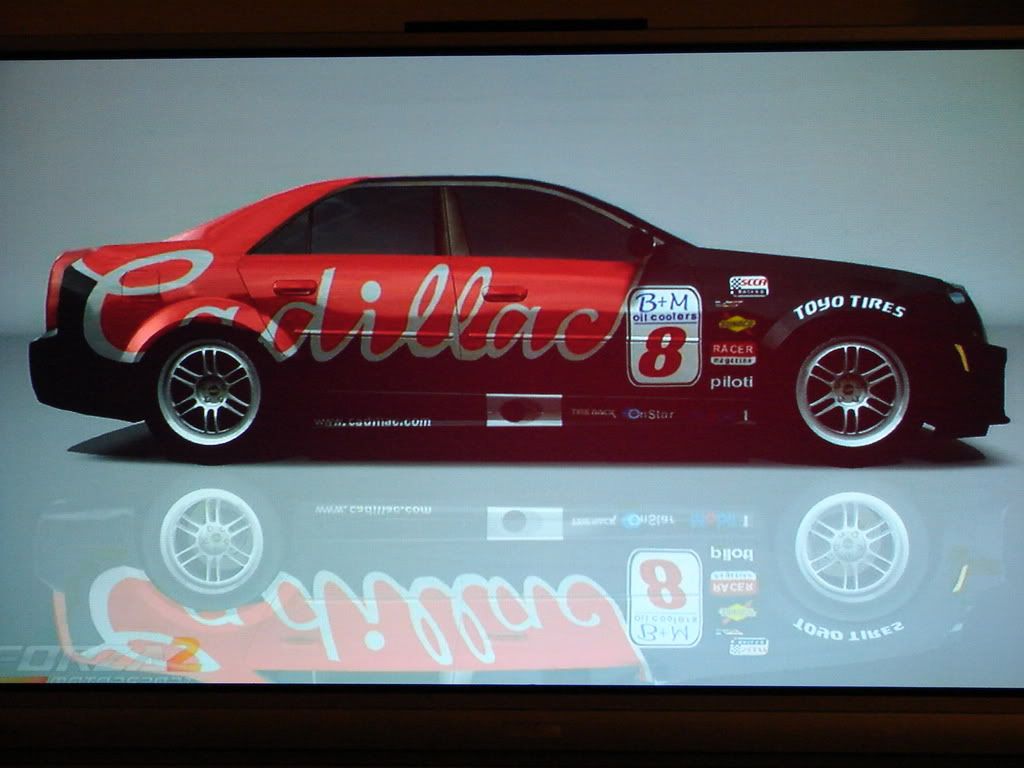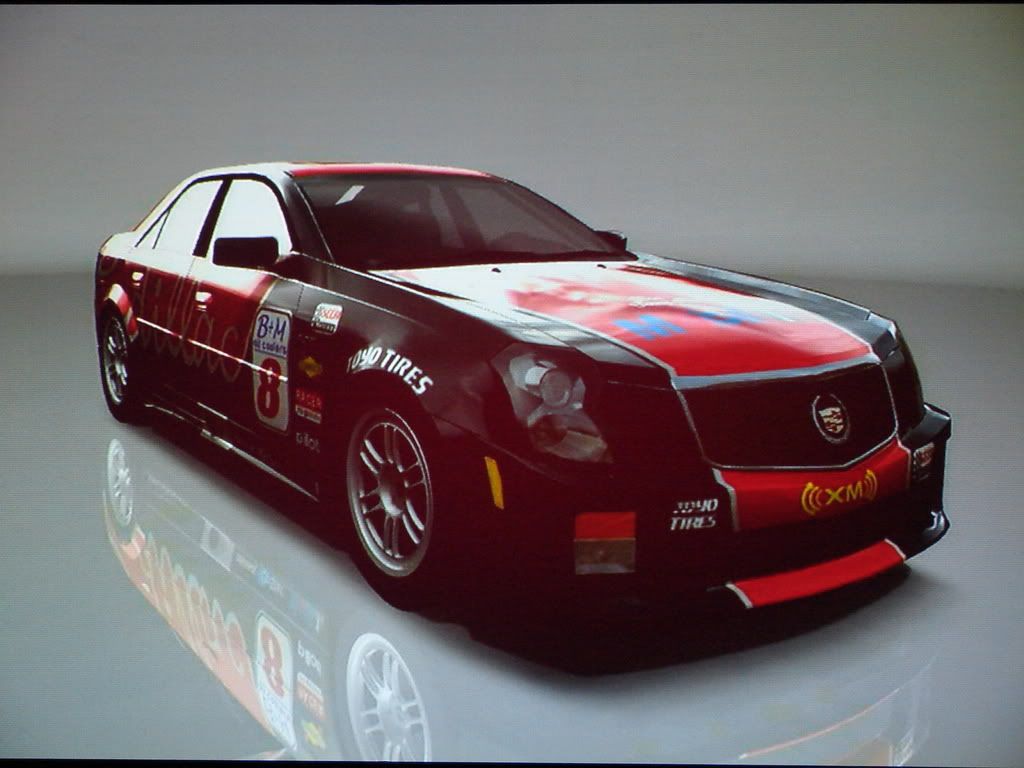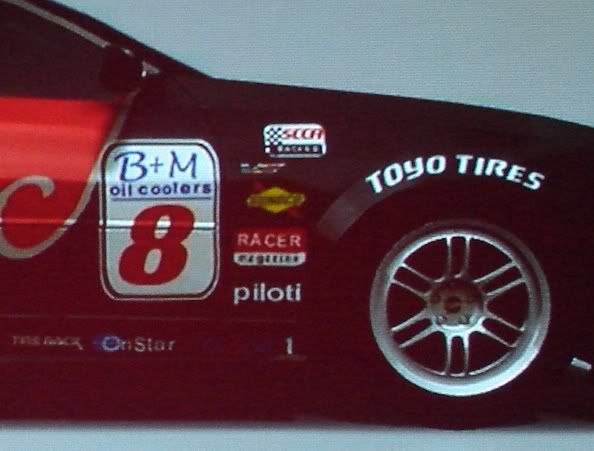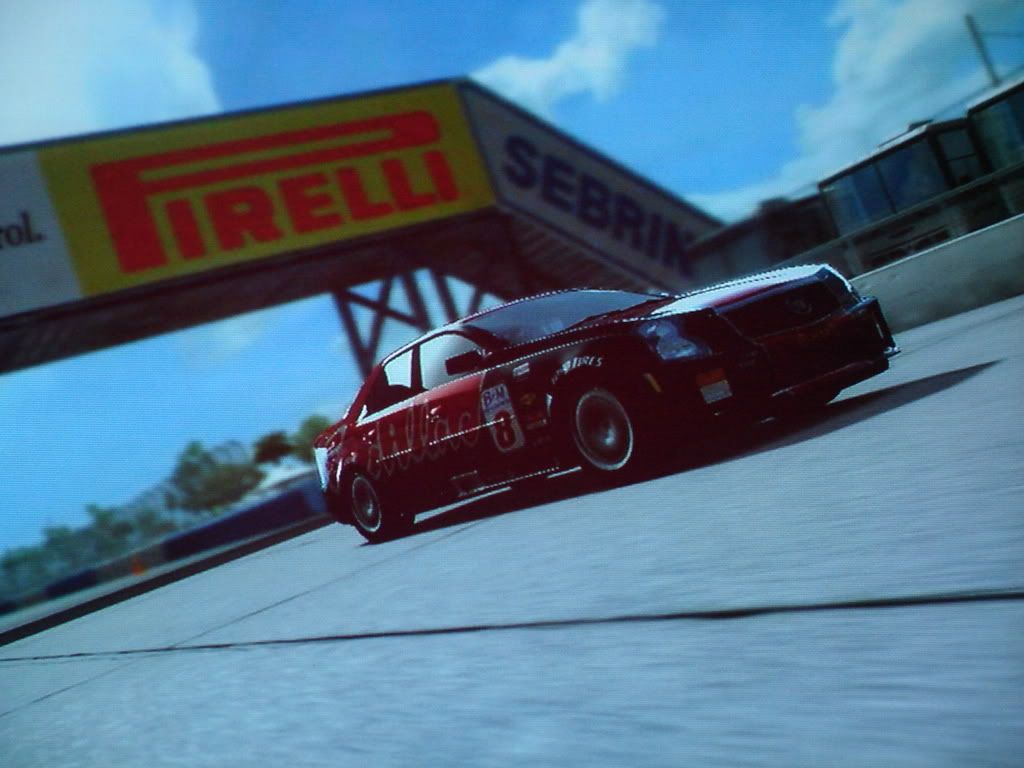 That took about 12 hours of real work to complete. All of the stickers (OnStar, Piloti, XM, cadillac.com, SCCA, Toyo, RACER magazine and the #8 placard on the door) were made from scratch by me. It took about 1000 individual layers to achieve the final result, most on the small stickers. The "side pipes" sticking out the bottom are just 2D stickers I arranged to give a fake 3D look, as the car is a street CTS-V, not the Race version.
I'm not much for the "Look at me bragging" threads, but this bastard took some time and I'm pretty proud of the result.
If anyone wants to see or get smoked by this car in high def (in game), send a race invite to my screen name (same as here, "The Tony Show").
That is all.