'91 Fleetwood Coupe, '95 SLS
Discussion Starter
•
#1
•
~ Hey All: My Beloved Fleetwood Coupe was rear ended, Oh the Humanity! This was near my home, in fact in my neighborhood. Some gal wasn't paying attention and hit me while I was stopped at a red light. Seems she was busy instructing her husband to remove something from the glove box. It didn't feel like I was hit that hard and the initial look at the damage didn't look like much and her cars front end just popped out when she back out of mine.
~ Ah, but things can be deceiving! After I got back in my car to move it off the street the parking brake would not disengage. Rear center bumper trim was cracked, the right tailfin was popped off the mounts. Bumper was moved forward bending out the lower trim panel on the right side in front of bumper. After swapping info blah blah blah I drove home and found that the drivers side window would not go up properly. Later that night my neck, shoulder and arm are hurting, next day my hand is going numb.
~ Coupe is at the body shop. I took her to a shop that was recommended for Cadillac's. After seeing the owners personal caddy I was convinced. I'll post a couple pics of her, yes Her 1957 Coupe deVille. These folks are thorough, once they took my Coupe apart they found more damage, pointed all of it out to me and will be repairing or replacing. My insurance Rates this shop high and has had only One complaint in seven years with them and the issue was resolved. The gal who hit me is also insured with the same company.
~ Turns out the accident herniated a disc in my neck causing the pain in my neck, shoulder and arm it also is causing numbness in my forearm and hand. I have to say it is quite weird to have this intense pain in the arm when the damage is in the neck!? I'm scheduled for epidural shots in my spinal cord.
Skullman
{:{}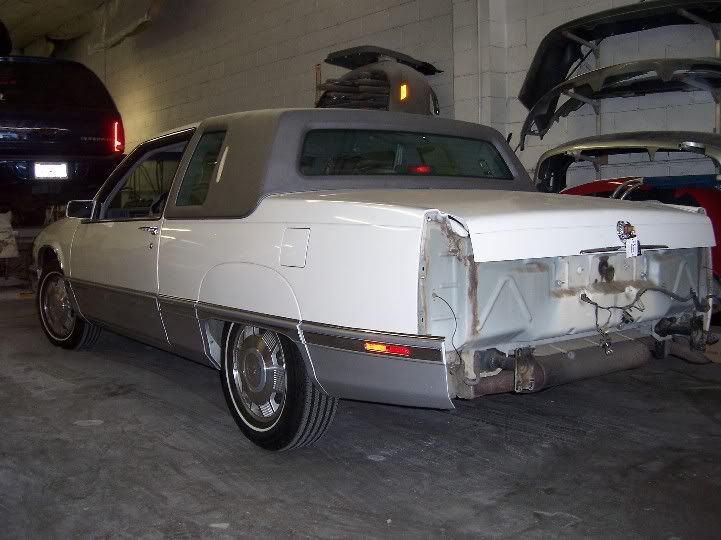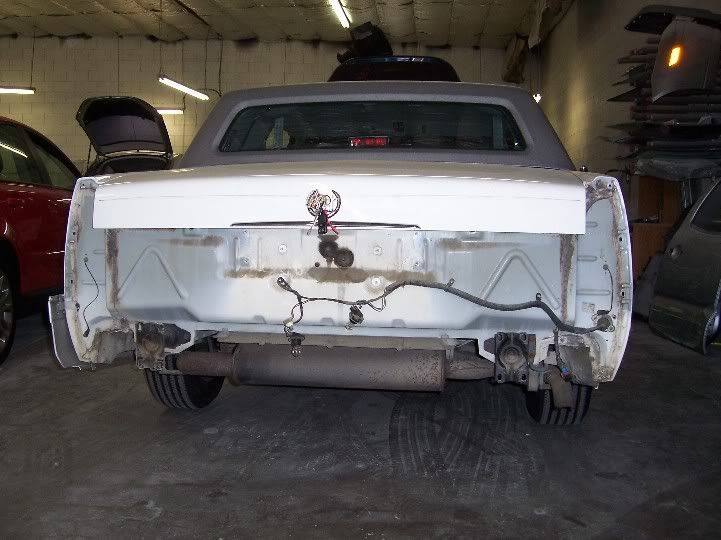 Kelly the Body Shop Owners '57 Coupe deVille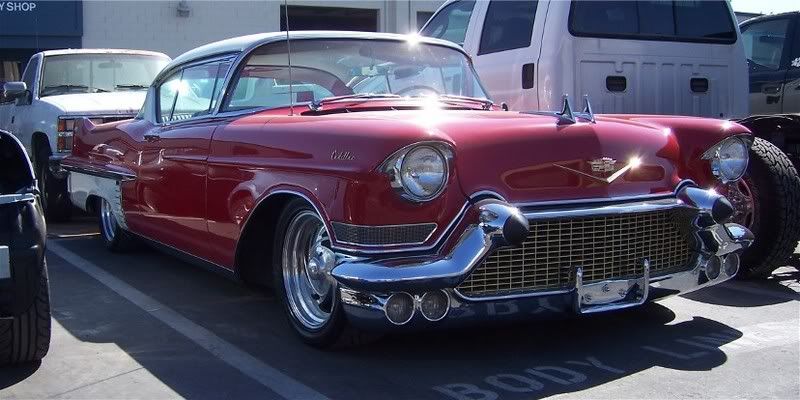 It was Kelly's Fathers, 65k original miles. Kelly collects Coka-Cola
Memorabilia and Painted the Coupe to match. It originally was green