1996 DeVille, 1985 Brougham SAGE GREEN!
Now keep in mind i havnt cleaned it or vacuumed it since i got it. Ive only driven it twice. But here she is in all her beauty. Its the hardtop model with no post between the front and rear doors, which isnt as rare as the post model, but i like it better anyway. Still debating on whether i want to yank the 472 or fix her up to a nice driving condition. Take care of all the rust, paint it and reupholster the seats. First i need to get the tune up and get everything working. Im leaning on fixing it up and driving it...
This car was a dark, maybe even Sage Green at one point in its life, maybe originally. You can see it on the trunk and inside the doors in certain places. What a coincidence huh?
I couldnt get all of them in a row for pics, there were cars next to the '88,and it doesnt move, but i will get them together this weekend.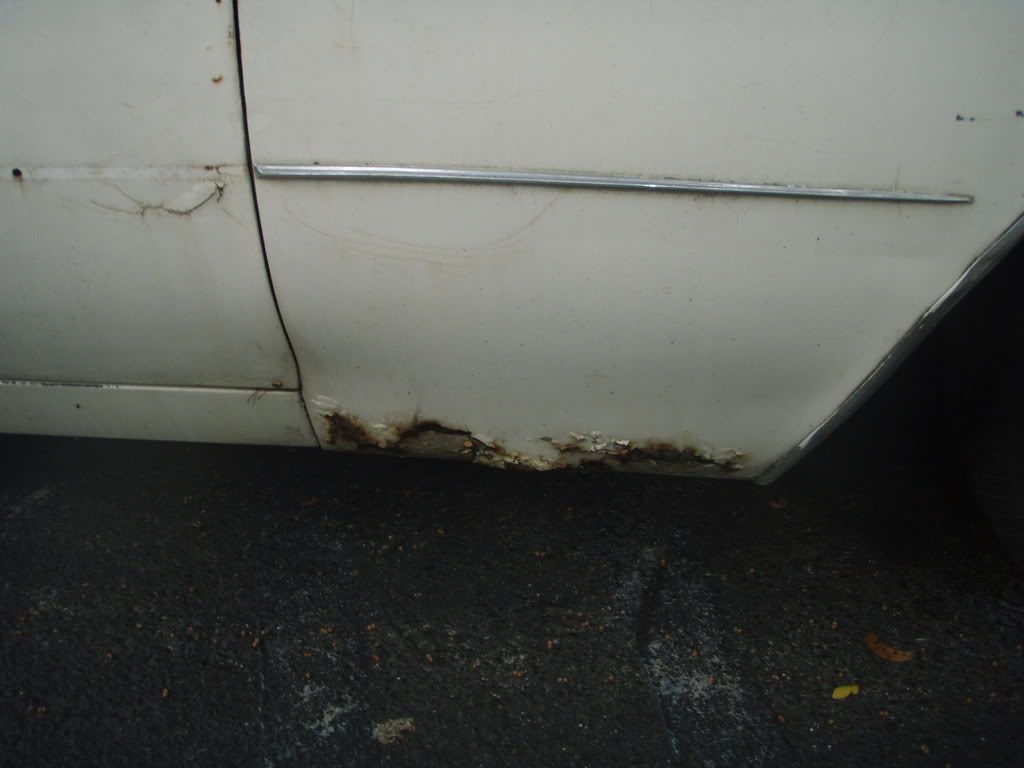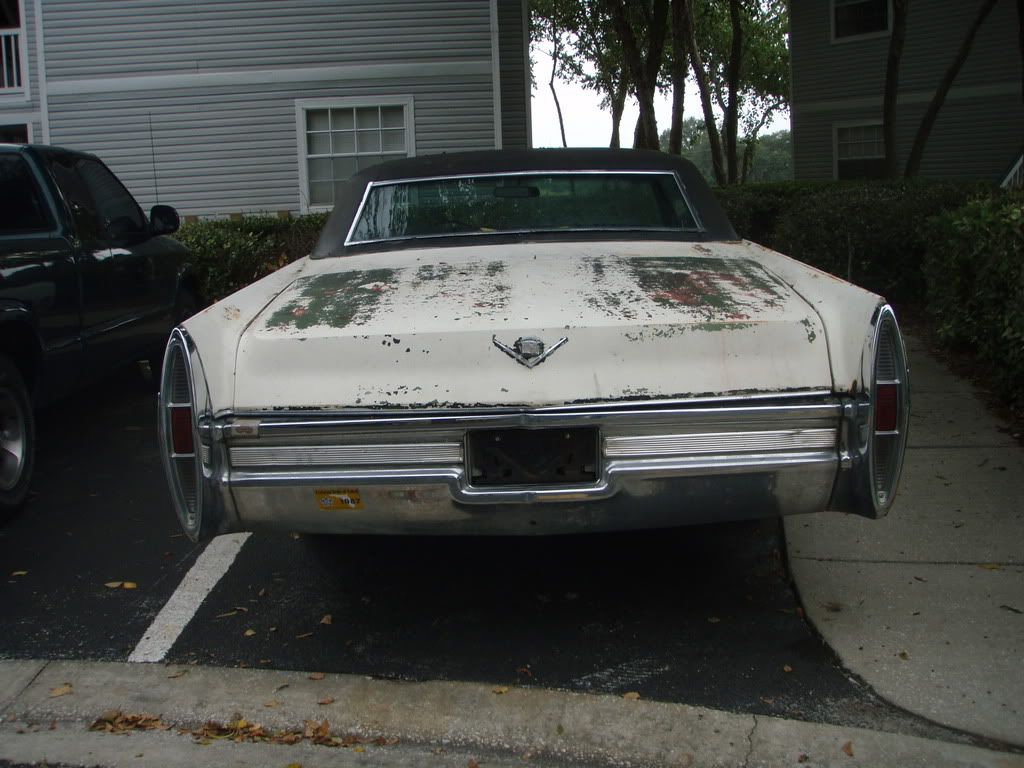 SAGE GREEN!?
The worst rust on the car, it was bondoed at one point.
Back seat is ok.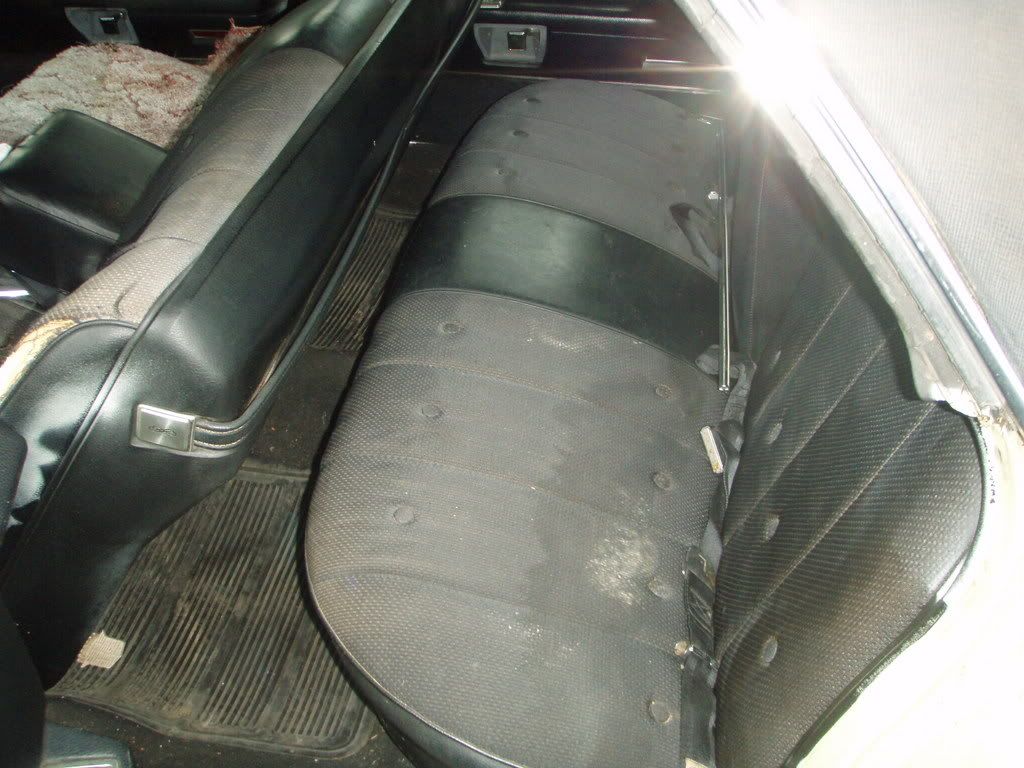 Dirty, but 100% complete and original. Yes thats carpet on the front seat.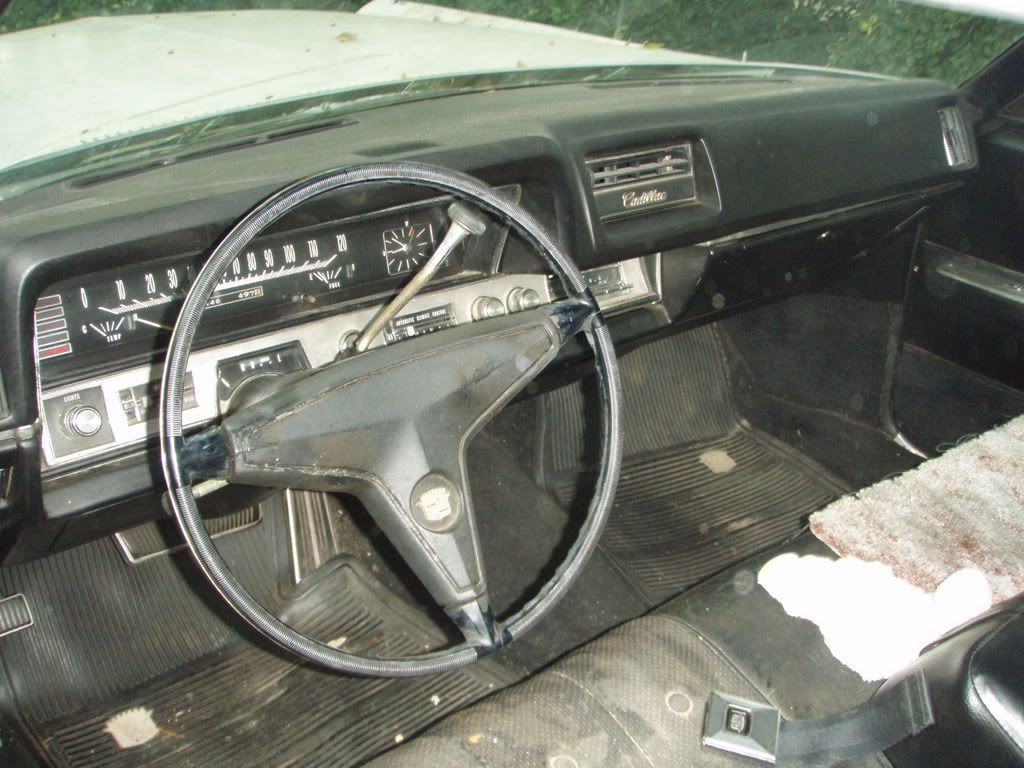 All of the door panels are in great shape and even have all of the original cigarette lighters.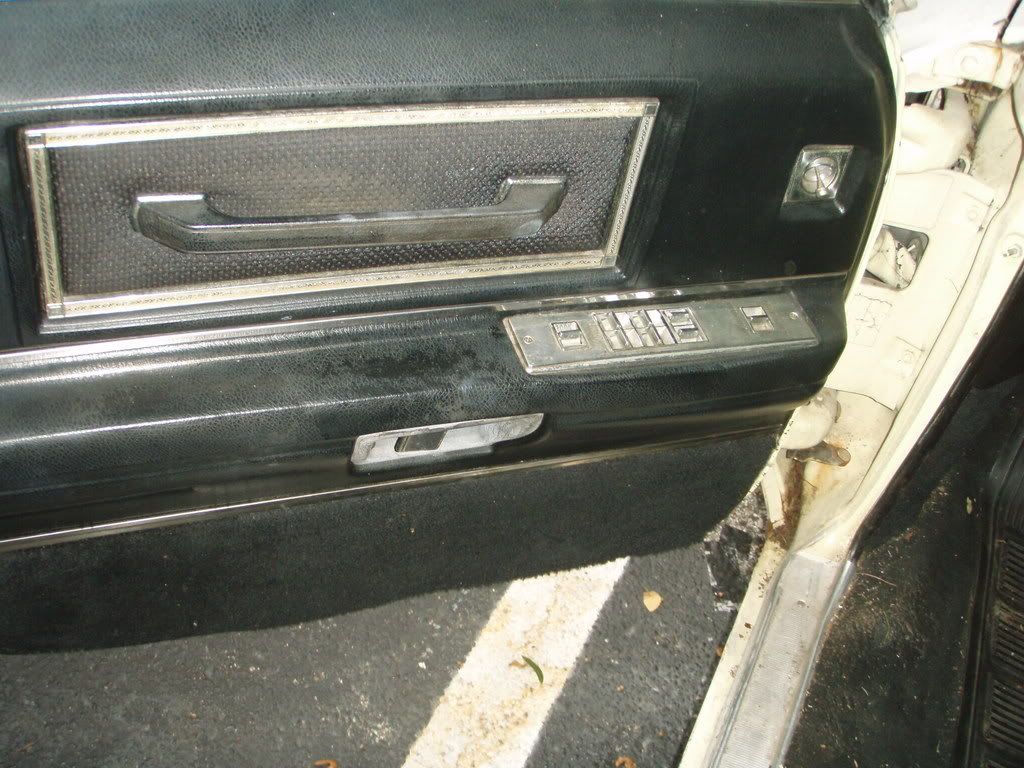 The mighty 472! Battery is top-terminal, a must. I converted my '85 as well.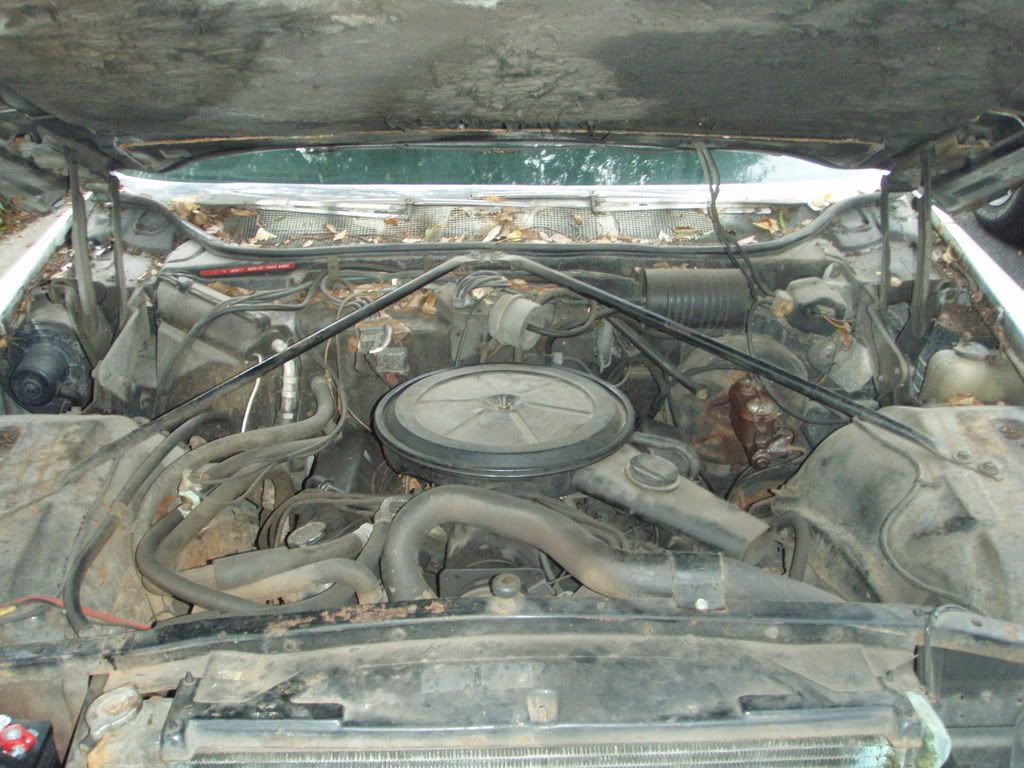 All of the chrome on the car is in great shape, no rust or pitting anywhere.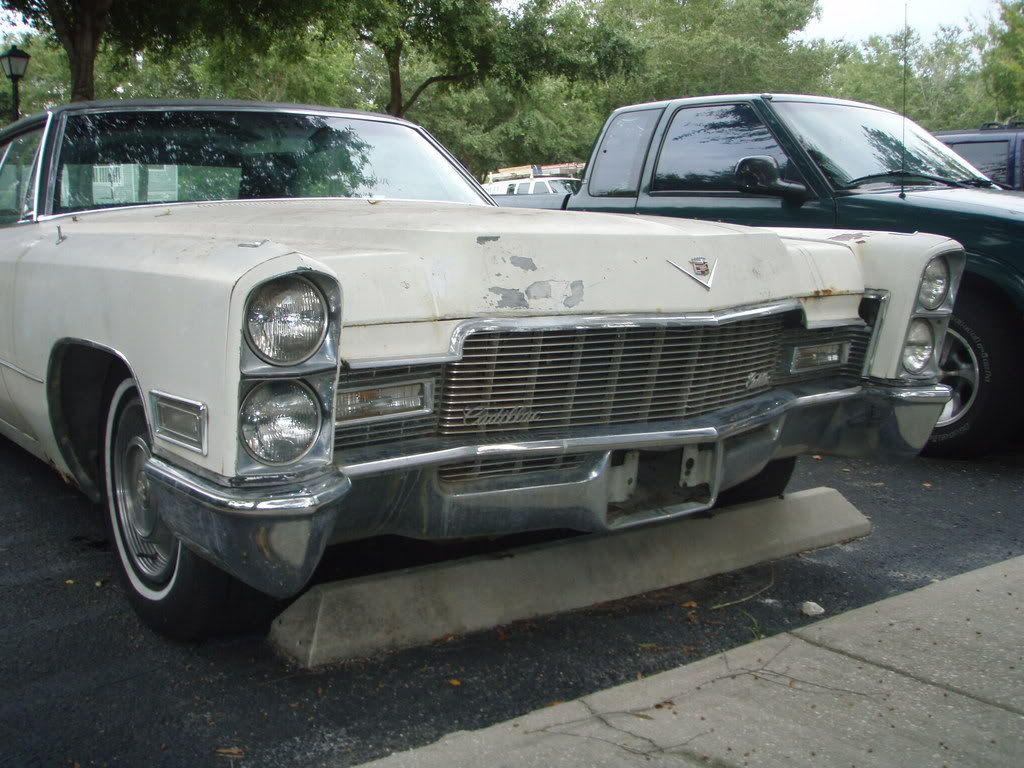 You can see the '88 in the far left corner, the '85 on the right and the '68 on the bottom right!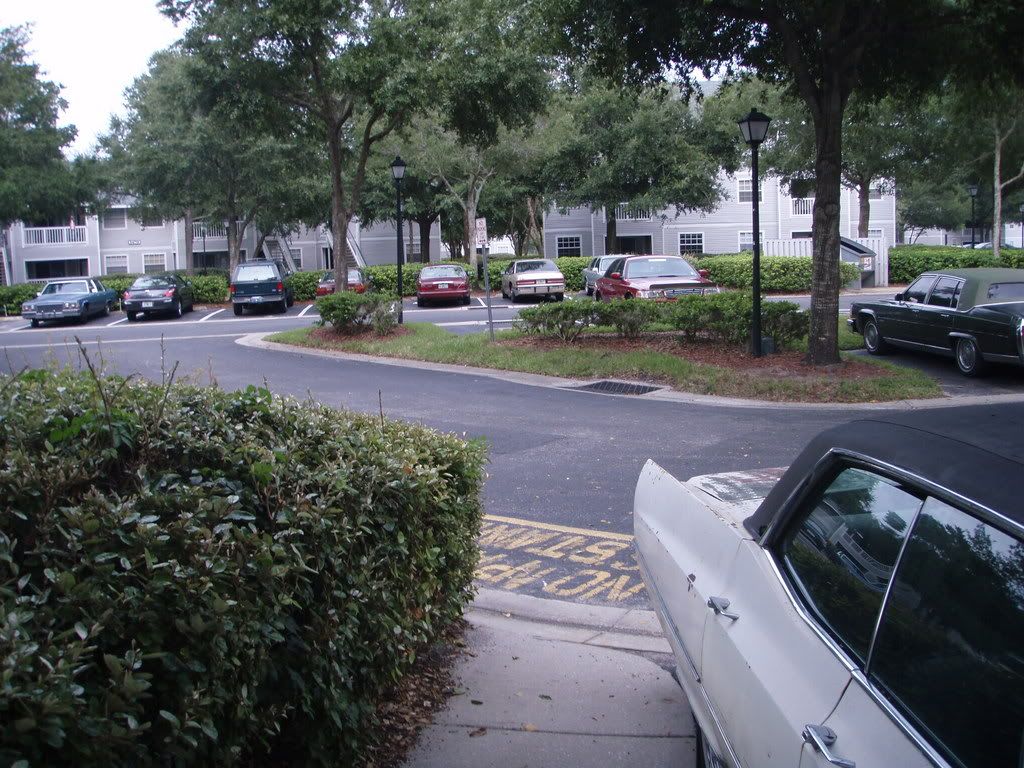 Anyone wanna run this VIN? If its even possible. 4675 lbs! That is the previous owners name, obviously. I havnt registered it yet. He was nice enough to leave the selling price blank. So i think i'll put $50 in there. Screw paying taxes.