They don't come any easier than the old Chrysler slant-6. My buddies and I once did a valve job on one of these in high school auto shop in less than two hours start to finish. Great old engines too.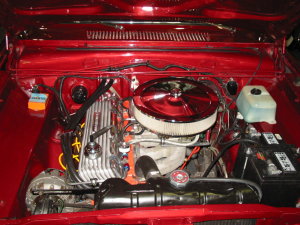 This one struck fear into the hearts of every Chevrolet mechanic in the mid-70s: The Monza with a 305 V-8. At the factory, they installed the engine before they put on the front end sheet metal.
Without air, you had to remove one motor mount and the tranny mount, then jack up the engine to get to one bank of plugs. With air, the engine had to come out of the car to get the compressor off! It was a six hour job just getting the engine out.