Discussion Starter
•
#1
•
This last weekend I replaced my cabin air filter. This filter has about 15,000 miles on it.

Step 1) Put your Wipers in the UP Position: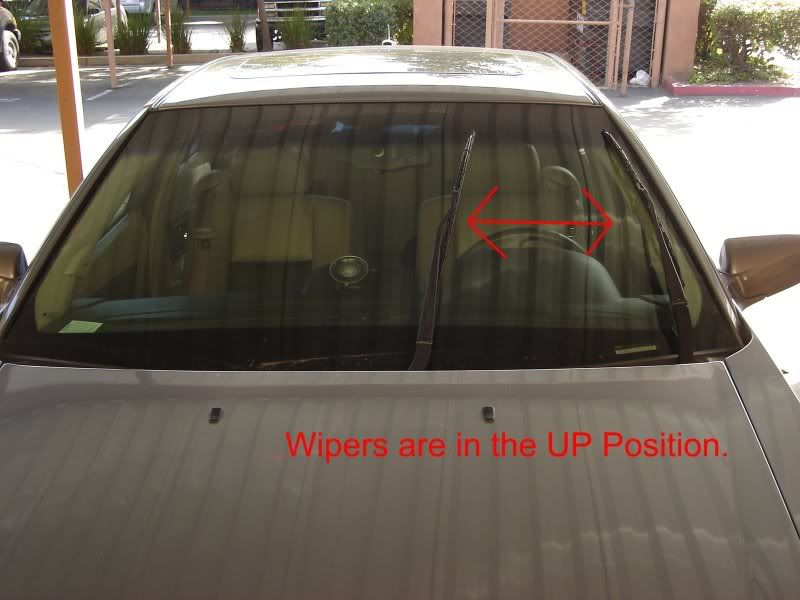 Step 2) Locate the location of Cabin Air Filter and Remove the weather stripping: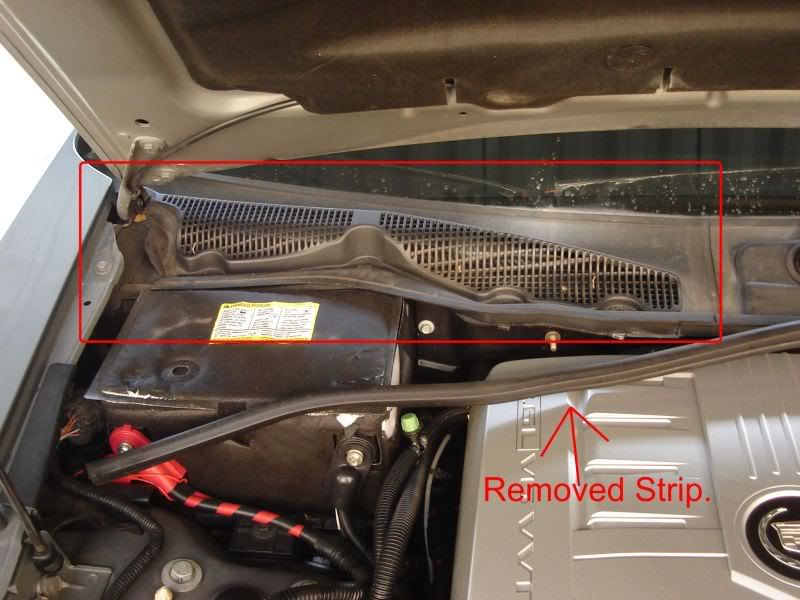 Step 3) Remove these 4 bolts with an 8mm socket and slide out: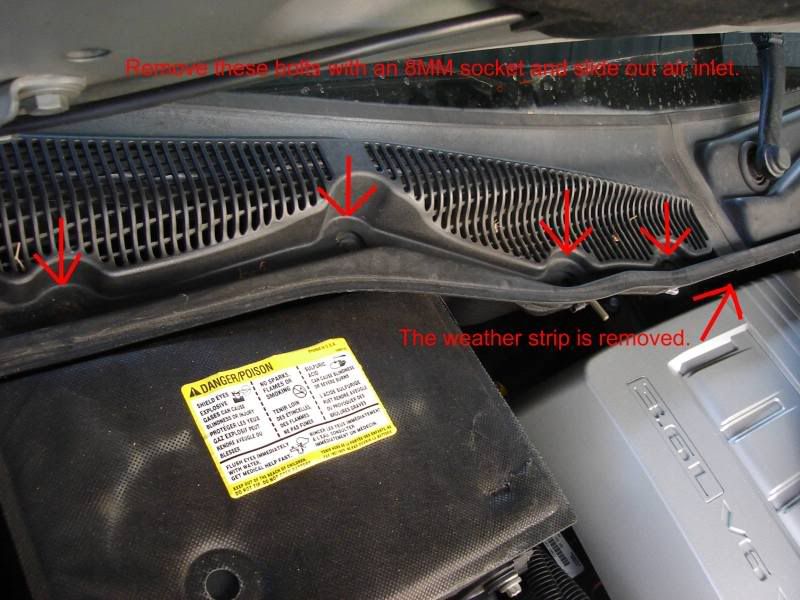 Step 4) Remove the plate that covers the air filter. In this picture it is the black plate right behind the battery. There are 2 tabs on each side that just lift up.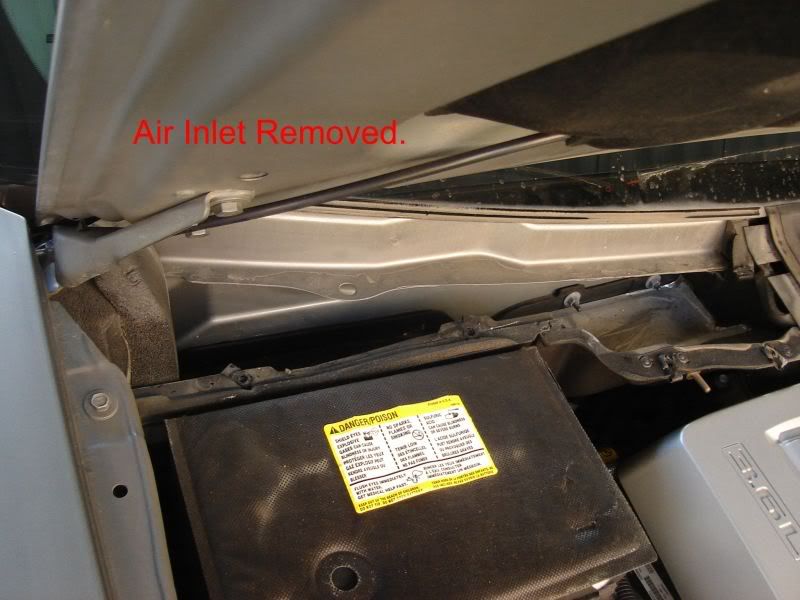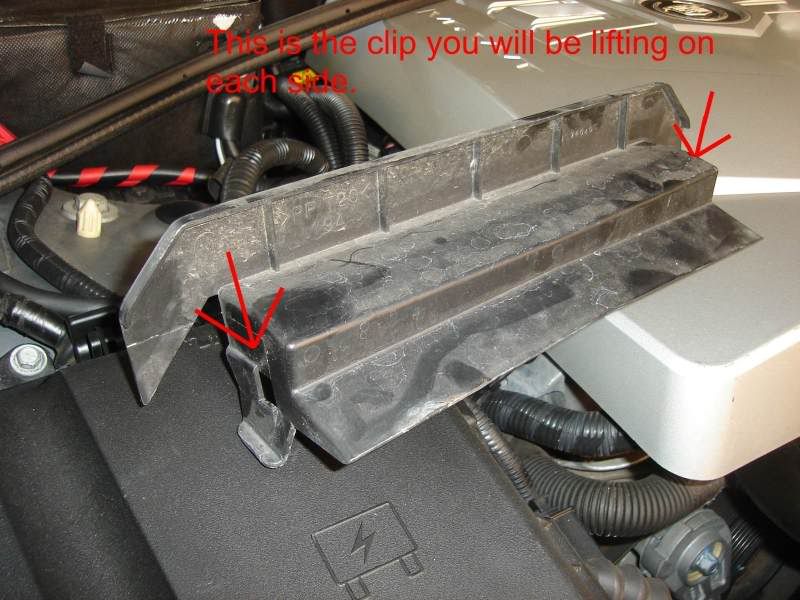 Step 5) Remove the Air Filter and match it up with your new one. Look to make sure that the Air Flow face the right way. Facing the inside of your car.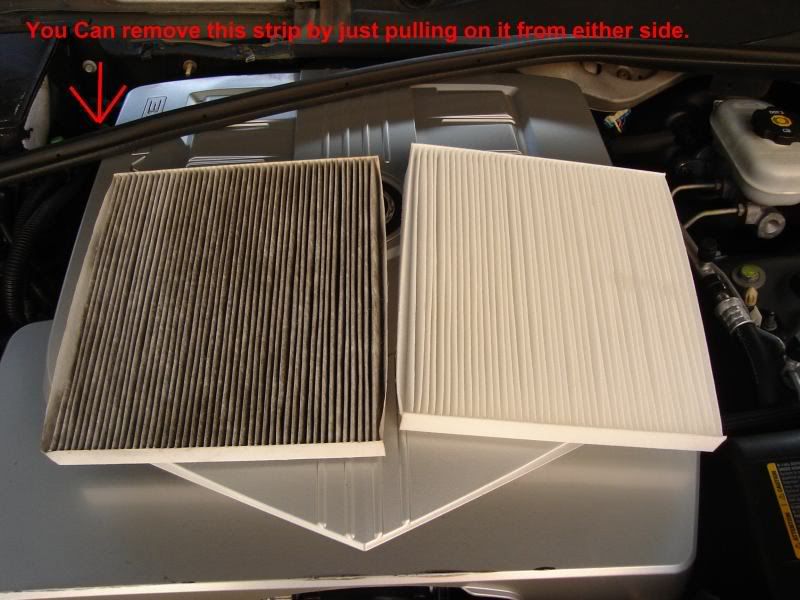 .
.
. The cabin filter will have an air flow direction like this one.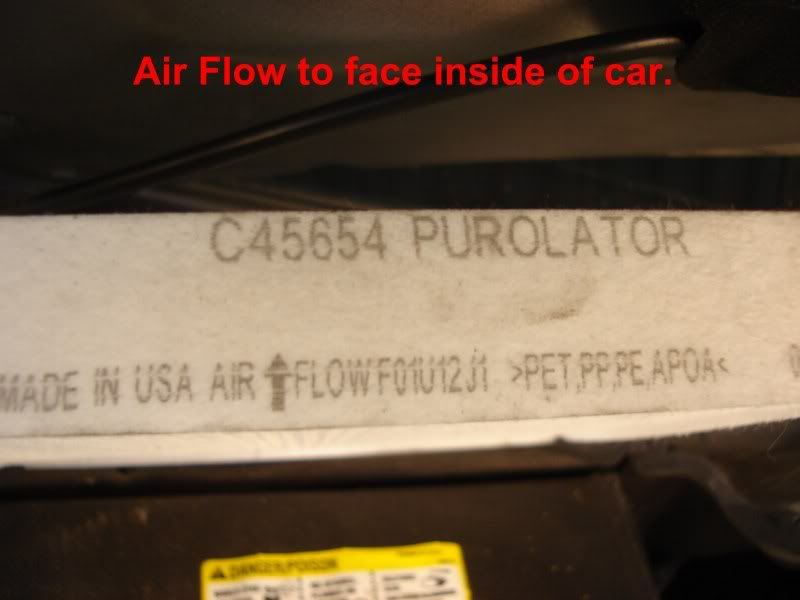 Step 6) Install the new cabin filter in its place. I squeezed the filter to make it easier to go in.


.
.
.Also notice the placement of the filter. I tried for 5 minuets to try to put it under these top clips before I realized that the filter does not go under them.



Step 7) Install the plate back in, it goes in this direction: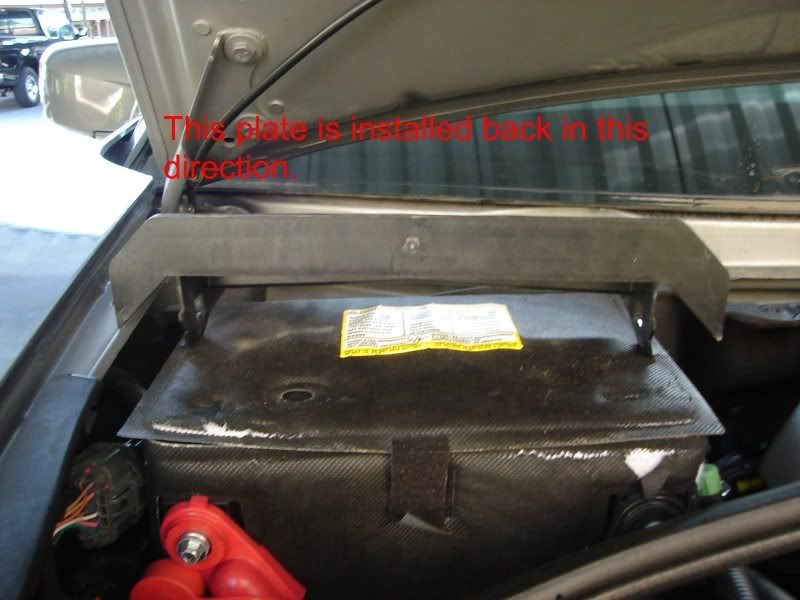 Step 8) Reinstall the Air Inlet cover and strip. You're done.


Enjoy your new filter and be glad you just saved yourself $65 in labor. My local Goodyear Service station wanted to charge me 45 mins. of labor. I would say this took 25 mins. to do since this was my first time doing it. Next time it should take me 15 mins. The filter cost me $25 at Pepboys.
:welcome: