'02 ETC CE, '04 CTS-V, '04 XLR, '13 XTS Platinum
In the past few years, a number of complaints have been reported from XLR owners whose Folding Tops have separated while driving. The problem is identified as originating on the front edge of the top where a bond joint begins to crack and eventually separates completely. It may be caused by stress created by the windshield header latch locking point adjacent to the rearview mirror.
Although cases are very rare, they are something to be aware of, --especially as the vehicles age. All owners should periodically inspect the front leading edge of the roof when it's been raised slightly for any signs of bond joint failure and if present, get thee hence post-haste to a dealership or reputable body shop. If a loud wind noise is heard from the area near the rear view mirror when the top is raised, it is advised to immediately pull over and inspect the front face of the Folding Top.
GM is not treating this as a safety-related recall at this time.
More here: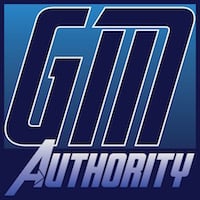 Owners report the car's roof panel may suddenly detach.

gmauthority.com