06 CTS-V, 2010 CTS-V Sedan
I put this in the Appearance Mods section because, let's face it, I think performance from this area has been myth busted over and over again on the dyno. Unless, you re-tune or something else, the car just gives the engine what it needs from what it's sensors are telling it.
Here's mine... for a 06/07, not sure if the PCV or anything else is different for the 04/05's.
4" 90 degree elbow
4" to 3.5" reducer
4" 45 degree for the MAF to filter
4" tube (only 10" needed)
3x 4" clamps
1x 3.75" clamp
3/8ID tube about 2' cut to size
3/8ID x 5/8OD grommet (drill 1/2 hole)
3/8ID hose barb (nylon or brass)
You can really order all this stuff anywhere. Should be $50 to $60 total.
The Heat Shield is Thin Diamond Plate 1'x2' for about $20 at a hardware store. Then bent in a metal brake and cut with snips.
Trunk Weather stripping. About 2' of it.
The Air Filter is a little unconventional for an american style GM car. Reason being, I do not like, AT ALL!, any type of oil filter like K&N for a MAF run car. So this is more of a JDM type dry filter. It has tremendous amount of great reviews on quality and I've ran this on many car's prior without even ever replacing it. (you can do the research yourself). Product is from a company called apexi and I believe it's called a "power intake filter" but don't let the name fool you.
Filter part number: 500-A021 (120mm)
Flange needed: 500-AA06 (type 6 98mm)
Kit sold as: 500-A030 for around $100. But like I said, it's a dry filter and you really don't need to ever replace it.
All said and done a great addition for under $200 for a DIYer. Let me know what ya'll think!
Step 1:
PCV placement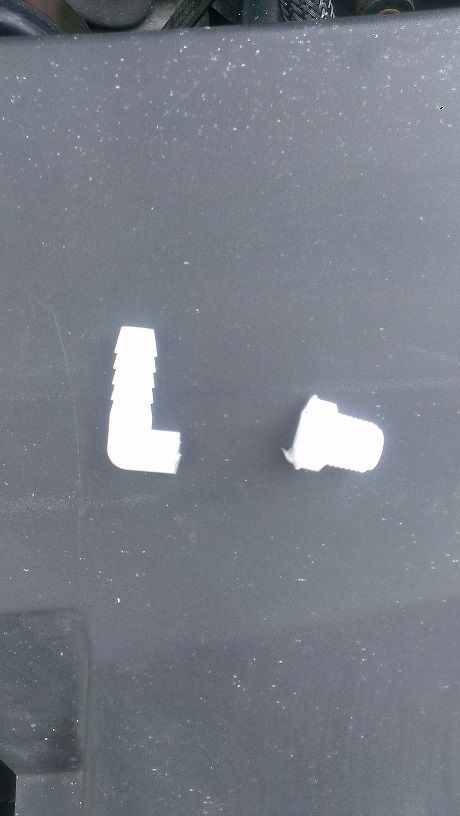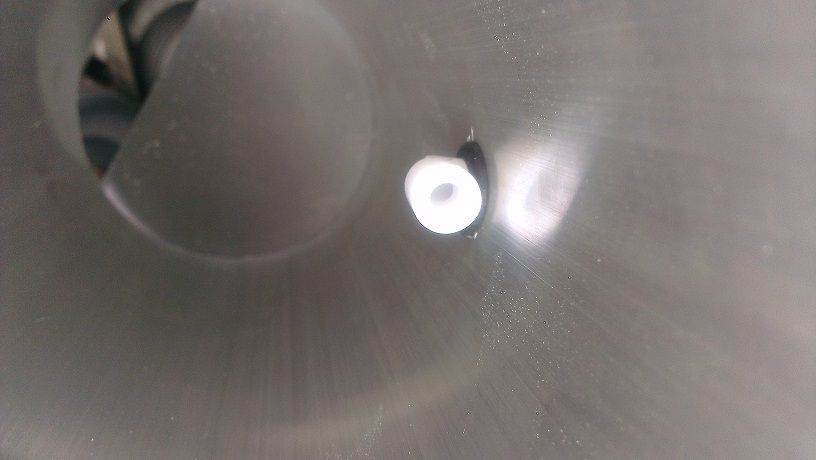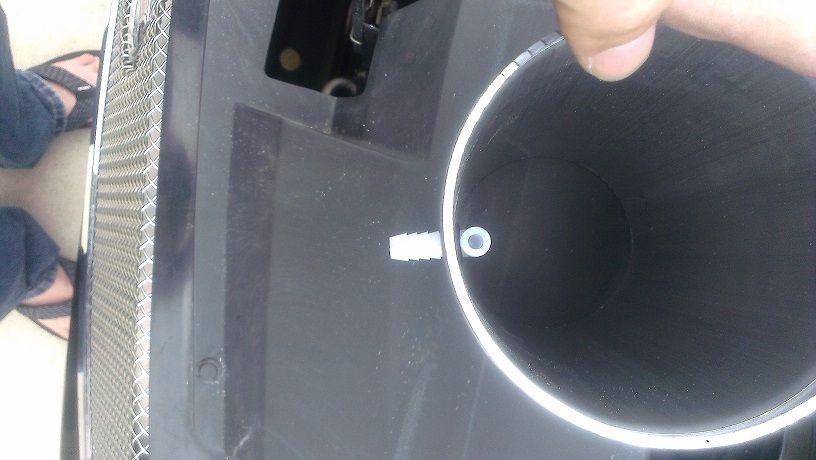 Step 2:
I cut of with a razor blade the extra bracket material from the radiator fan for extra clearance. (make it look prettier after with sandpaper if you please)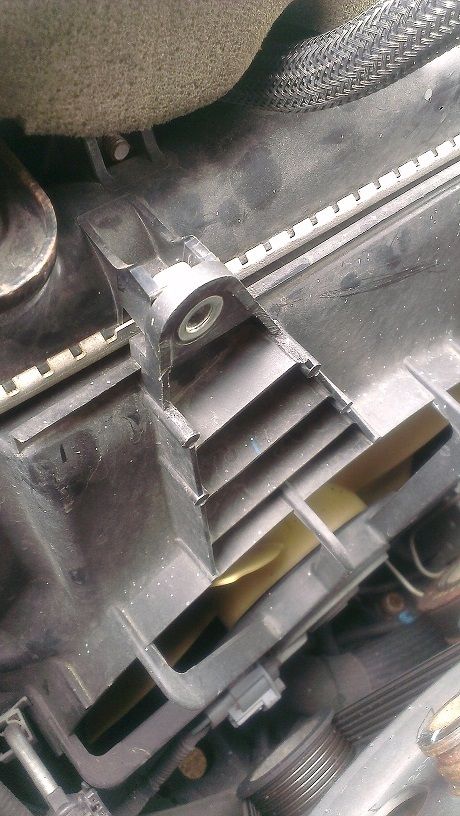 Step 3:
Test fit for you guys that want a stock airbox. (You can place that black thinner hose coming off the radiator to underneath the tube if you want. I did for mine after the picture as you can not see it in the other photos.)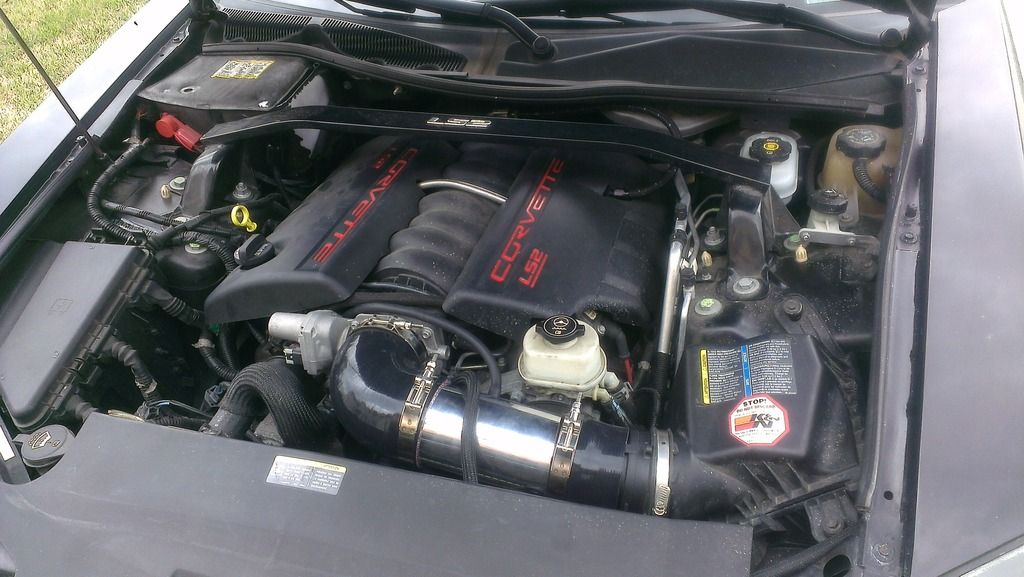 Step 4:
Heat shield test fit. Measured and cut a 4" hole in the sheet for the MAF placement. Used a bolt and lock nut to hold it. (You can see the bend in the aluminum sheet to route the fresh air into the box. I don't think I would call this really "ram air" but I bent the sheet further to touch the radiator as you can see the space in the next picture)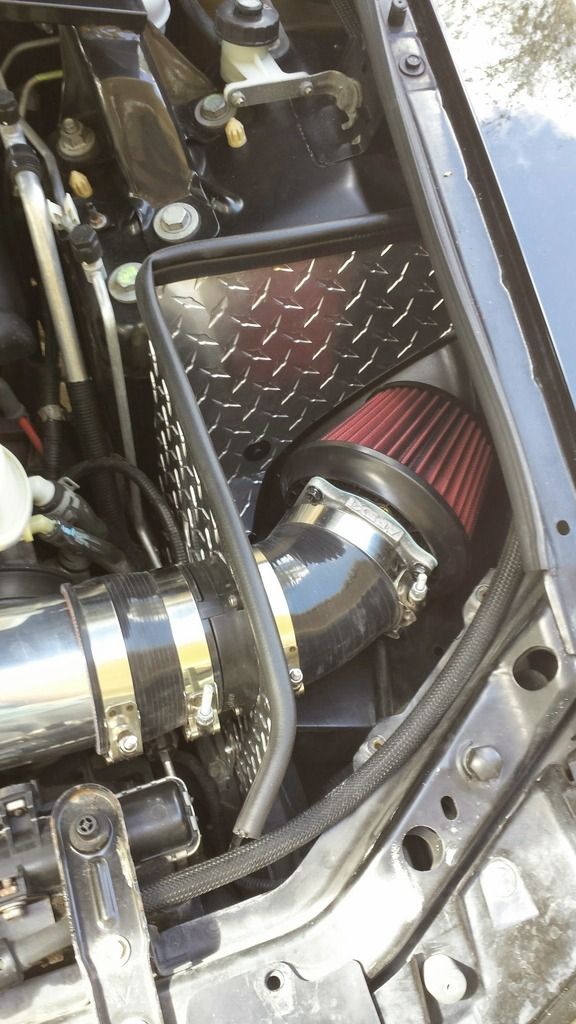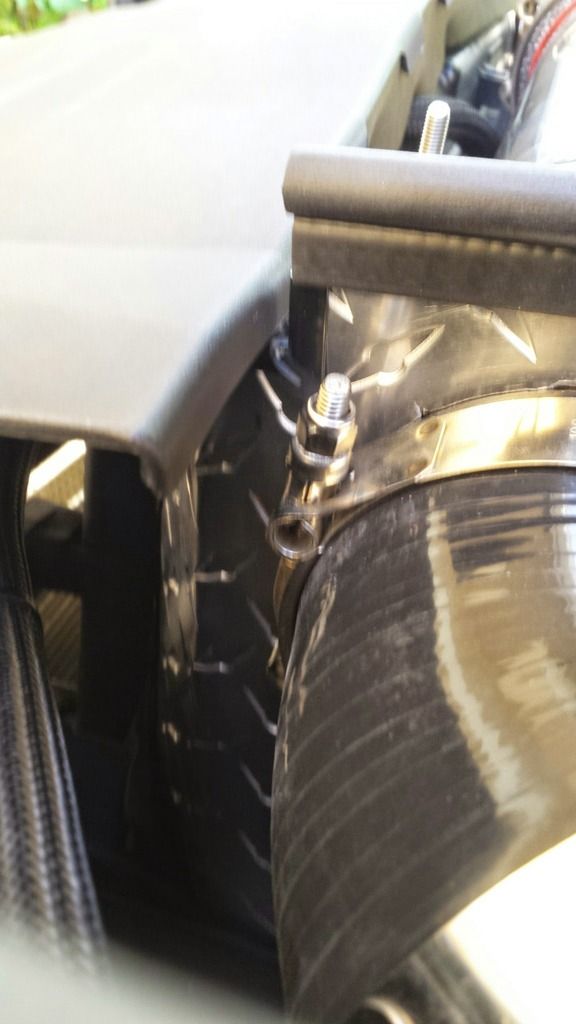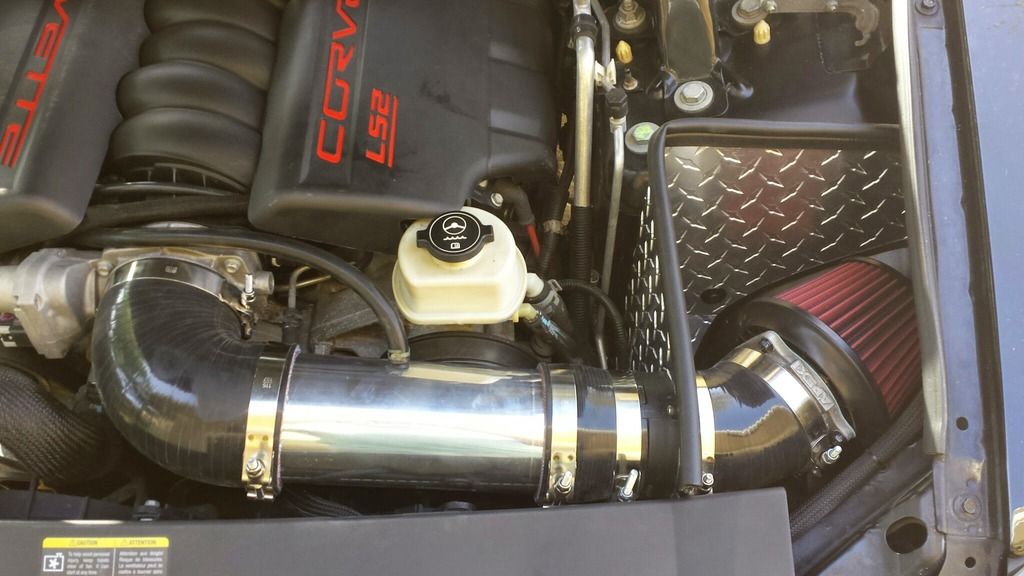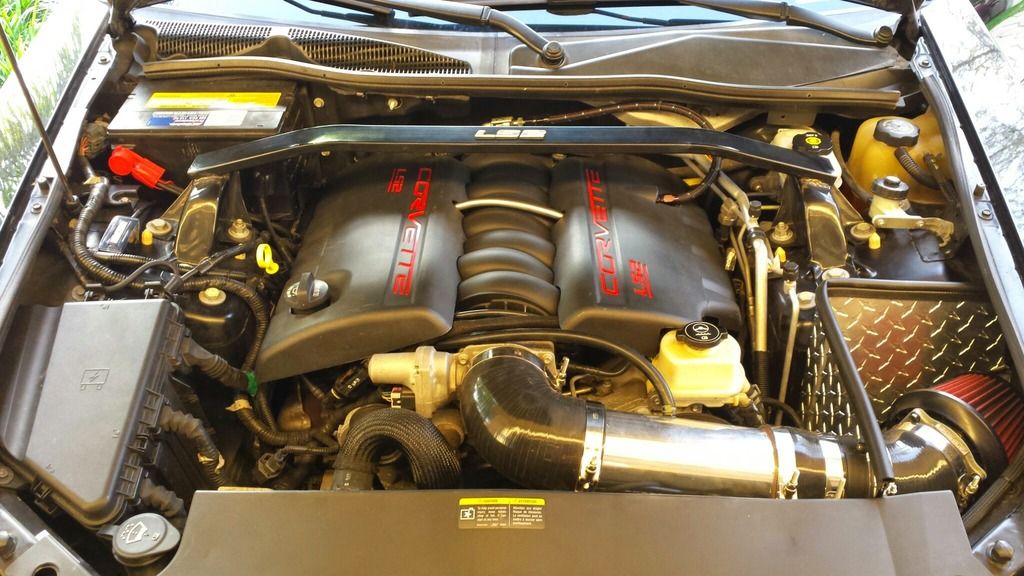 Please use this as informational only, I'm not responsible for anything that goes wrong!