2002 Seville STS F55, 2006 Mazda Miata
Discussion Starter
•
#1
•
The Bosch intercooler pump on the Crossfire was replaced, so I thought I'd share some photos of the old one. The dealer wanted $7k to replace the supercharger, but $80 and three hours later (2 of which were spent struggling with the wire connector) I got the new pump in. I endured a lot of neck pain from laying on my side underneath the car, which caused a lot of headaching, which caused some vomiting.
The old pump was gross inside.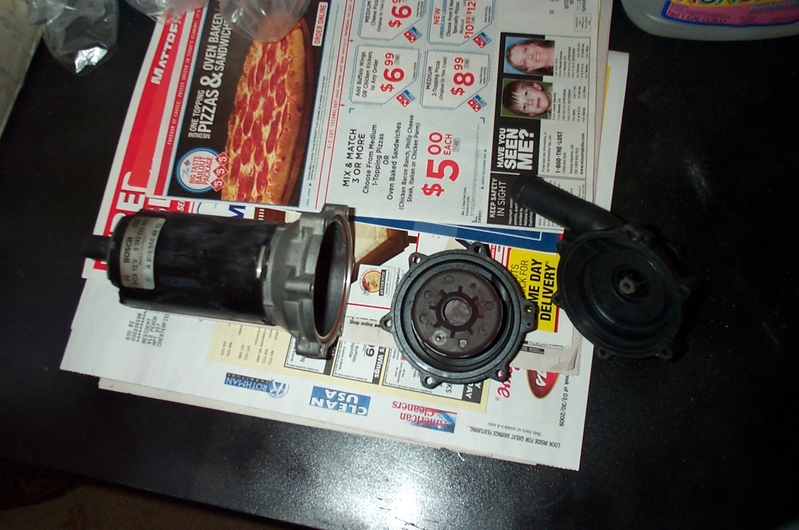 When I took it apart, the inside was dry and dusty.
This magnetic thingy was shattered. Not sure what causes that. I've seen identical pictures on the forum.
Its frighteningly fast now. Seriously. Frightening.