STS, XLR, STS V-Series, CTS V-Series, XTS....
Discussion Starter
·
#1
·
Forgeline Competition Series | EV-1R
D3 is has utilized the Forgeline Competition Series EV1R 1pc forged wheels on several of our house project vehicles, most recently seen on The BOD (Bolt On Dragster)
Forgeline Competition Series Wheels are fully forged 1pc mono-bloc wheels. They are forged from T6-6061 Aerospace Grade Aluminum then precision machined to D3 exact fitment requirements.
Key Features include:
* Extremely Strong 1pc Construction
* Extremely Stiff Metal Materials
* High Brake Caliper Clearance
* Large PCD access for quick lugnut changes
* TPMS Compatible upon request
* 100% made in the USA
Available in: Brushed / Polished / Powder Coated Finish
Please call for current set pricing | USD

ATTENTION DRAG RACERS:
Wheel+Tire Package | THE BOD
D3 chose to utilize the Forgeline 1pc Competition Series wheel as our wheel of choice because of its light weight construction and unparalleled strength.
Package Includes:
* (2) Forgeline Competition Series 1pc 18×11.0
* (2) Mickey Thompson ET Streeet Radial 305/35/18
$2,795 | USD
Forgeline Competition Series | GA-3R
After over 20 years of involvement with teams of virtually every sports car racing organization in the world, we have learned what it takes to produce a racing wheel that can withstand the fierce conditions of the sport. This knowledge has been applied to our latest and greatest, simply put – the best wheel we have ever made – the GA3R.
Our new "I-Beamed Spoke" technology reduces weight and applies additional strength in rigidity within the spokes of the wheel. The hidden titanium assembly hardware not only gives it a smooth clean look, but also functions to ease the efforts of cleaning the wheel. In addition, the GA3R features an enlarged open center area for quick and easy lug nut removal, critical for quick pit stops. Another feature of the GA3R is the design of the center allows plenty of room for caliper clearance for that extreme brake fitment. We have also employed a new, proprietary, fast drying, super strength sealer for quick and easy repairs as well as it being highly resistant to leaks. And of course, the GA3R is produced using our traditional forging method utilizing 6061-T6 aluminum with heat-treated rim-shells. Just like any FORGELINE wheel, the GA3R will be fully customizable in fitment and finish, including center-lock applications.
Extremely lightweight and significantly stronger than any wheel we have ever produced, the GA3R released in August of 2010 and is available for ordering. It is now available in 17", 18", 19" and even 20" in virtually any width and offset. Look for it at a race track near you!
Sizing:
* 18 x 7.0 – 18 x 15.0
* 19 x 8.0 – 19 x 13.0
Available in: Brushed / Polished / Powder Coated Finish
Please call for current pricing | USD
Forgeline Competition Series | ZX-3R
The ZX3-R is a 10 spoke evolutionary design. Each spoke is tapered 10 degrees and extra machining is used to reduce weight even further than the original SX3-R design. Each wheel is built with true forged 6061 T6 centers, 6061 T6 spun rim halves, stainless steel fasteners (titanium fasteners and jet nuts are optional), and feature a powder coated silver or gunmetal finish with a polished lip. This design is 3 pounds lighter than the standard 3-piece Forgeline wheels. The ZX3-R is available in sizes from 17×7.0 to 19×13. Since each wheel built to order, Forgeline can offer special features like custom offsets, center locking hubs, and a choice of center finishes.
This wheel can also been seen on one of the D3 track cars -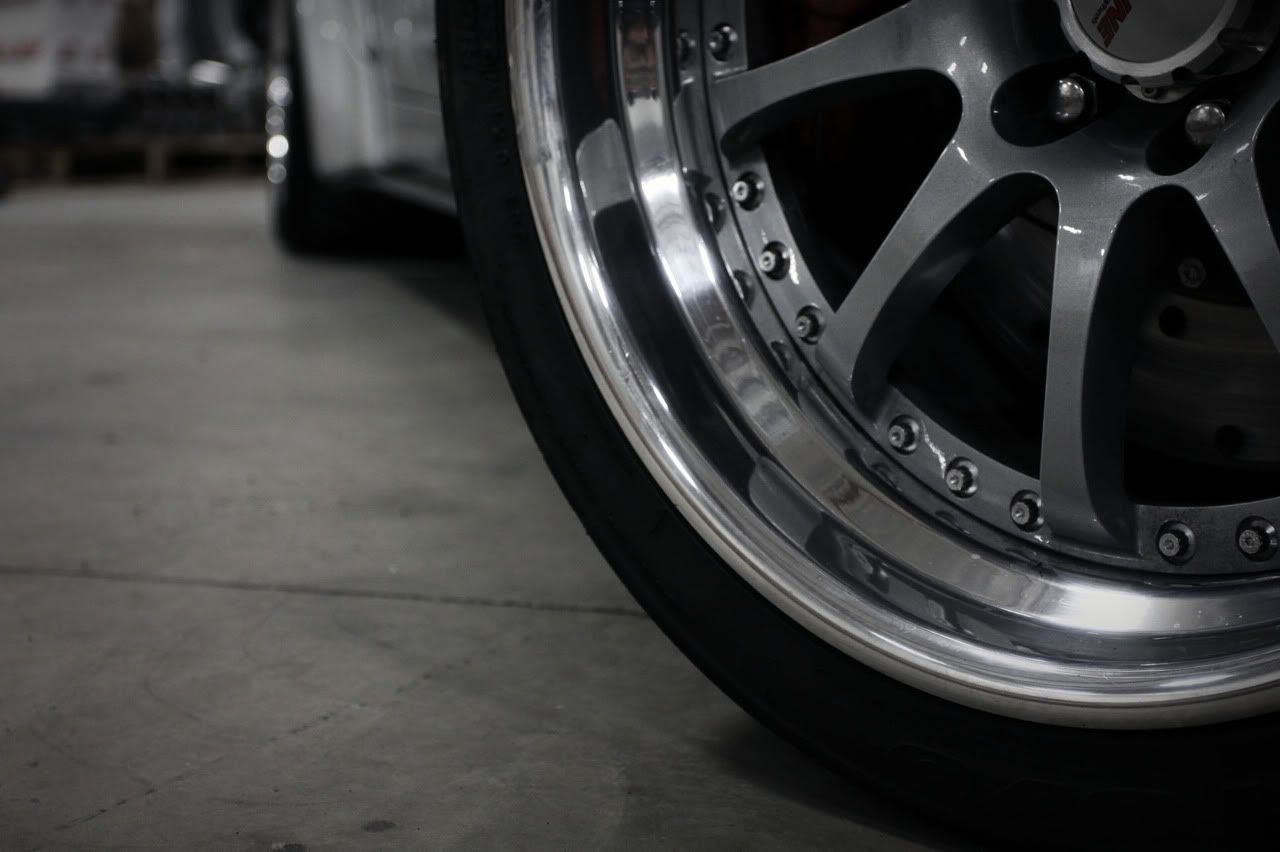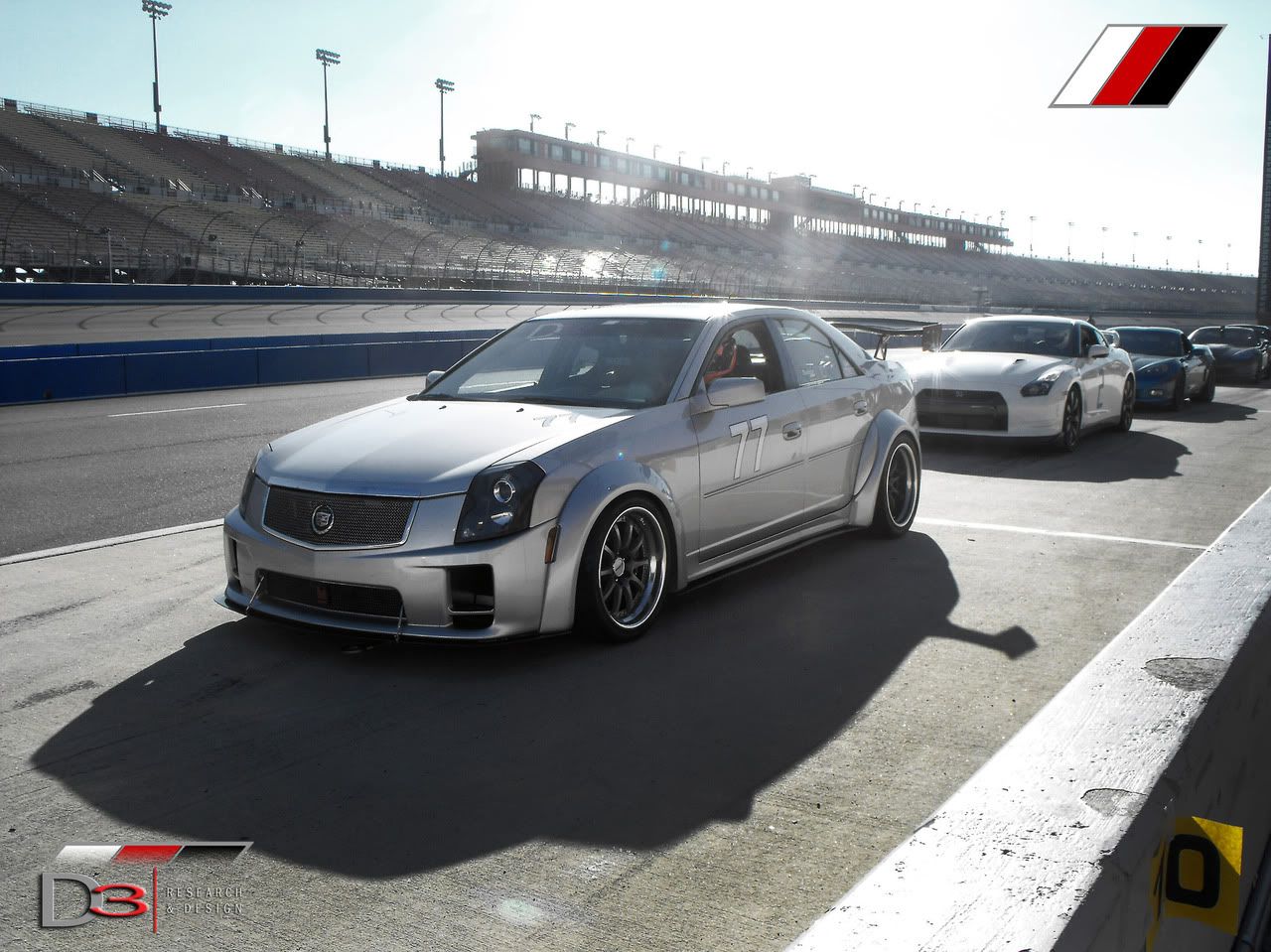 Sizing:
* 18 x 7.0 – 18 x 13.0
* 19 x 8.0 – 19 x 13.0
Available in: Brushed / Polished / Powder Coated Finish
Please call for current pricing | USD
For additional information about our wheel offerings, please visit
www.d3cadillac.com
or contact us at 562-595-8518.
http://www.d3cadillac.com/products/cts/2009-cts-v-sedan/wheels
Thank you,
Dr. Design
D3 Cadillac