Discussion Starter
·
#1
·
I bought a product called Eagle 1 Wire Wheel and Chrome cleaner. Its not too bad, so heres a short review.
These the before pictures....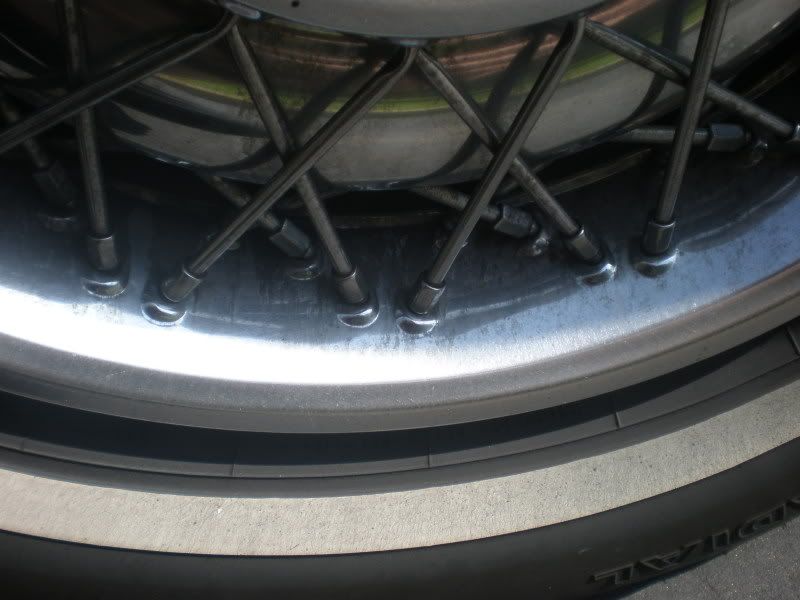 It sprays on foamy, and you let it sit for about a minute. If the wheel is really trashed, scrub at it just a bit. Using a strong jet of water, blast away the filth....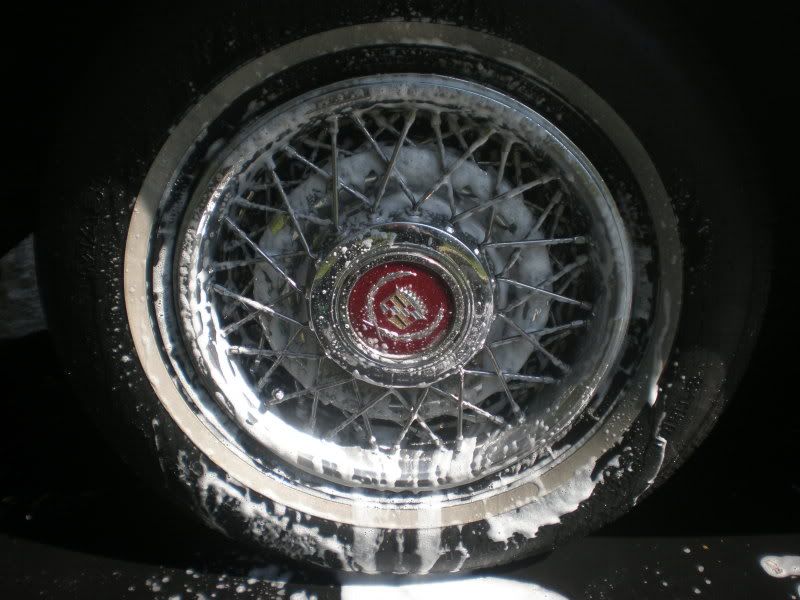 Ive found a brillo pad to be the perfect thing for whitewalls.
Still wet, and in need of more scrubbing or a second treatment, but you can see the difference.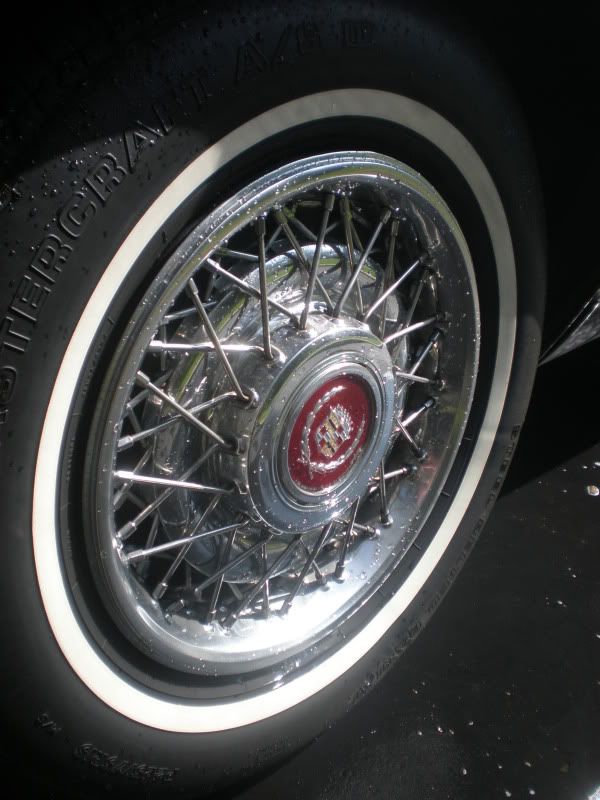 Its been raining for a week and a half, and she really needed a quick wash while the sun was still out. Still looks dirty to me up close, but then again I am the most anal person on the face of the earth when it comes to keeping my car clean. Im using Simple Green car soap, and Im pretty disappointed. Anyone have something real strong that they use? My car desperately needs to get waxed.... a friend of mine compounds the undersides of boats and hes gonna use his buffer and a good wax to bring back a bit of shine to whats left of my clear coat in exchange for me detailing his cars interior.
Looks better than it did anyway....