This past Saturday I made the 3.5hr drive up to Chattanooga to meet a few other guys from GATR for an unoffical trail ride. Mt. Aetna - EXCELLENT! Powerline runs, trails thru the woods... good stuff. It was the first wheelin trip with my front sway bar disco'ed, and WOW what a difference it made!
Unlike an ORV park, this is nature at it's finest, which was really cool, to be on actual trails in the mountains/forest. The Jeep yet again impressed me, the original 30" GS-A's now have 49k miles on them, and it still managed to get me thru mud and water.
Chattanooga is a city I really like. I got my first taste of it when I spent the night there on the return trip from picking up my BMW in Nashville. It's not *that* far from me, great distance for weekend getaway, and there is a bustling nightlife/down town, really nice river, and all the mountains.
I went up for the day, 1 of the guys left early, 2 ended up camping on the mountain, one couple and I decided to check out Downtown Chattanooga afterwords. Felt like super rednecks as we are talking to each other on the CB while sitting in downtown traffic. Went to Big River Grille & Brewery Works for some EXCELLENT food and beer. Riverfest is going on, the police and fire dept had the steets blocked off, people were all over, it was really cool. Train was playing a live concert. This is going on next weekend too, if I don't have to work I was thinking about going back up and spending the weekend there. We started wheelin around 2, left at 7 or so, right at 10 miles total. I didn't bring my camera along for pictures of the food, or downtown.
The only way up and down the mountain: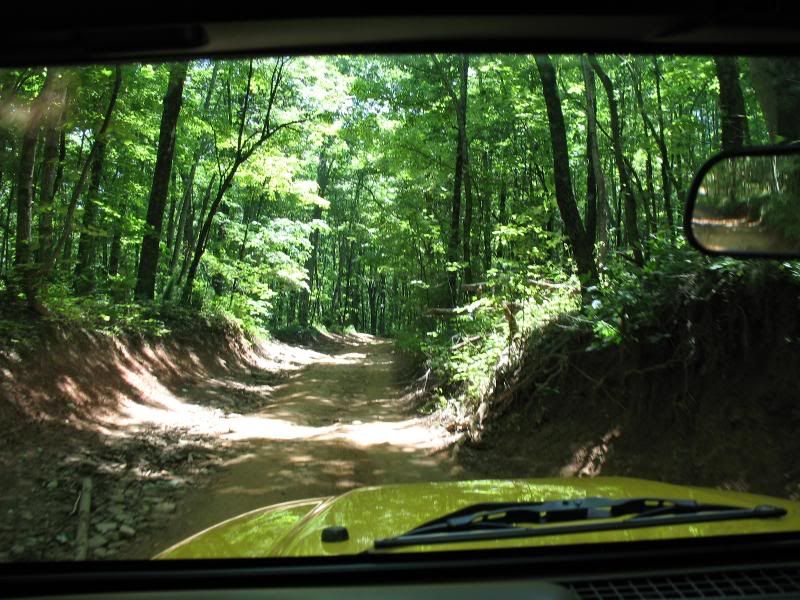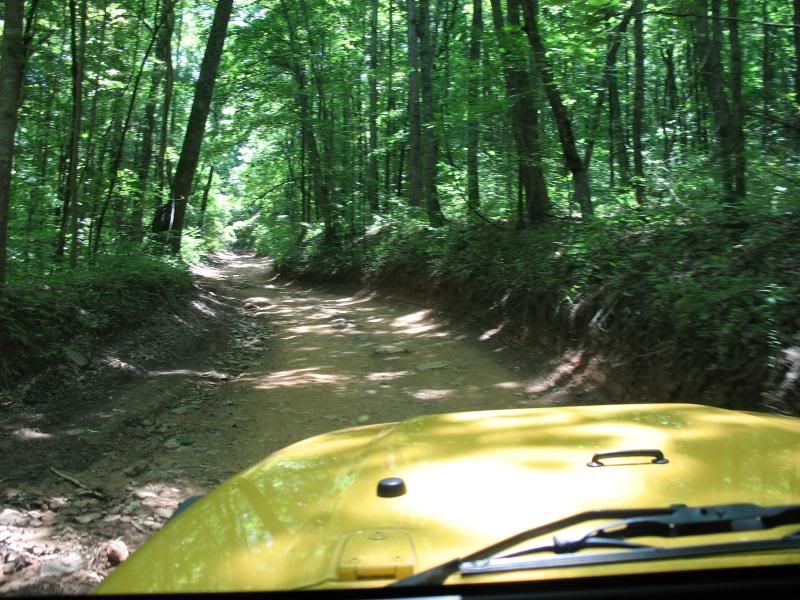 I was running a bit late and met the other folks near the top: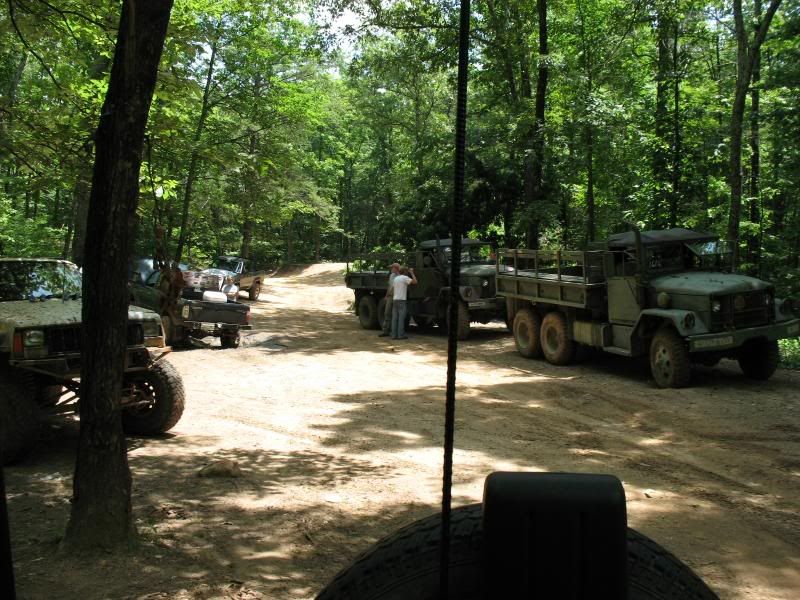 Group shot, not only did my stock Jeep impress me, but it impressed the others too.:
So I wasn't paying attention - txting on Facebook, on my phone while driving and hit a tree. First thought it was the bumper, but then realized it was too high on the tree for the bumper and why did I hear a crunch? Ah well, it was my own fault, when I got out and saw it I just started laughing. The sun poped the indentation out, I poped the light back in, bent the fender back so it is pretty much stright and buffed out the scratches. It is still tweaked a bit, most can't tell but I can, and the flare is bent a little, but ah well - it's a Jeep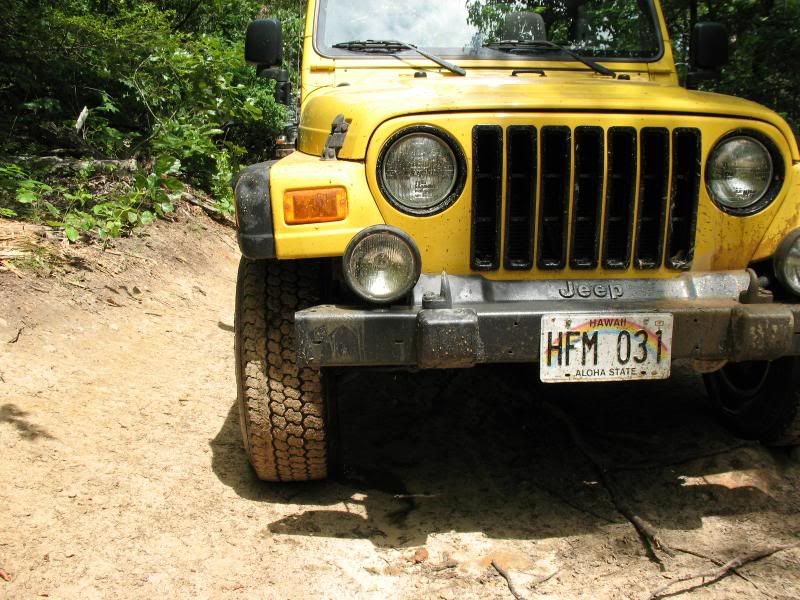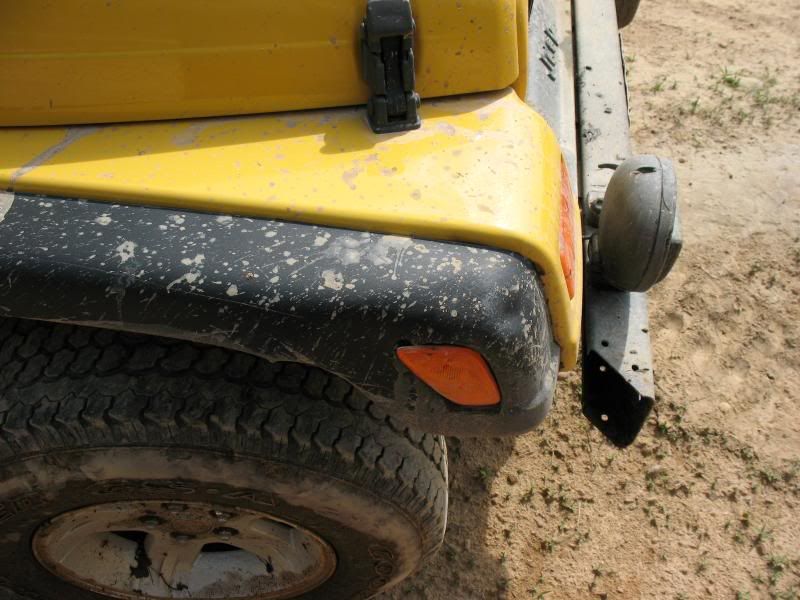 Some of the others trying some things my Jeep isn't ready for yet, things don't look as bad in the pictures as they really are.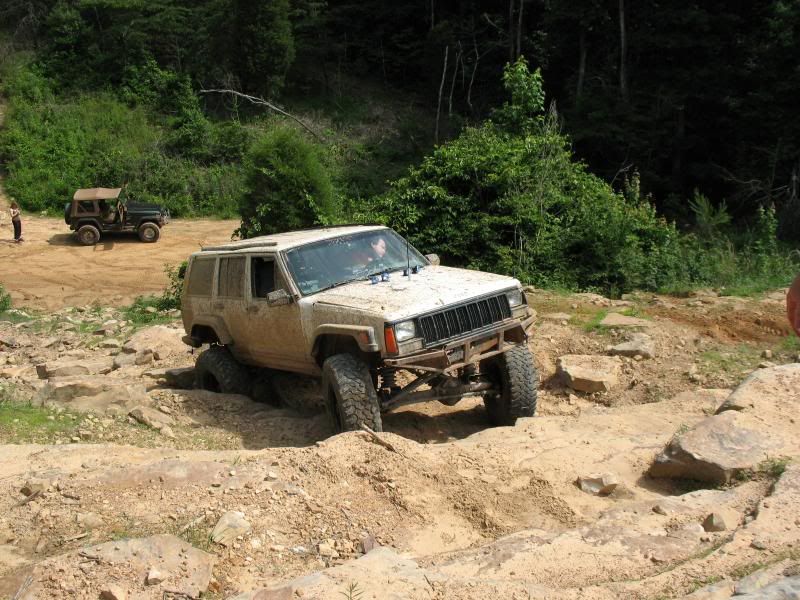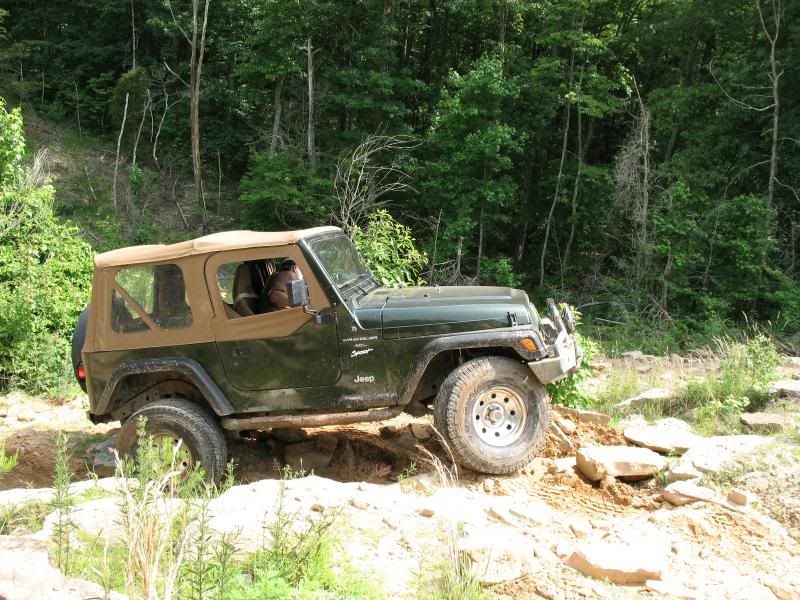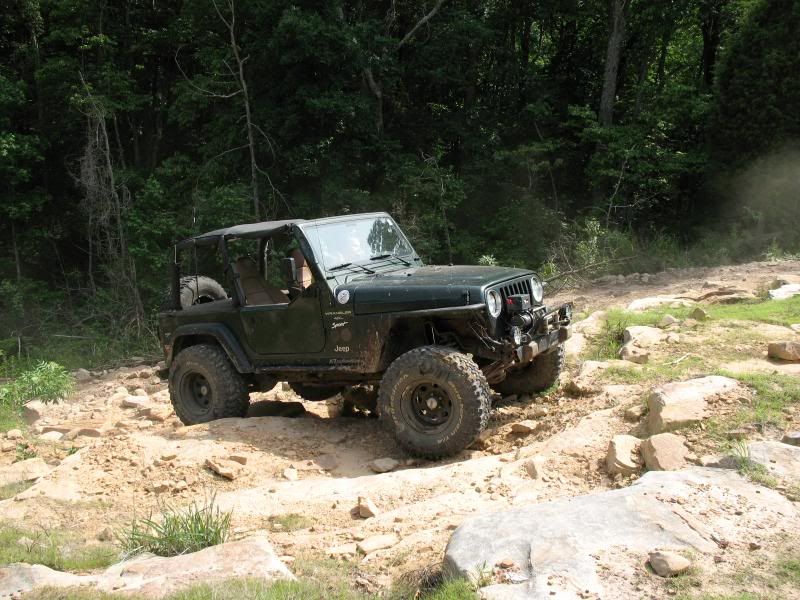 1966 Vietnam Ford "Jeep" needed a jump, actually a few times as he kept stalling it trying to get up the hill and said it has a charging problem, it was really cool to actually see this out there though. He said they live right near the main enterance: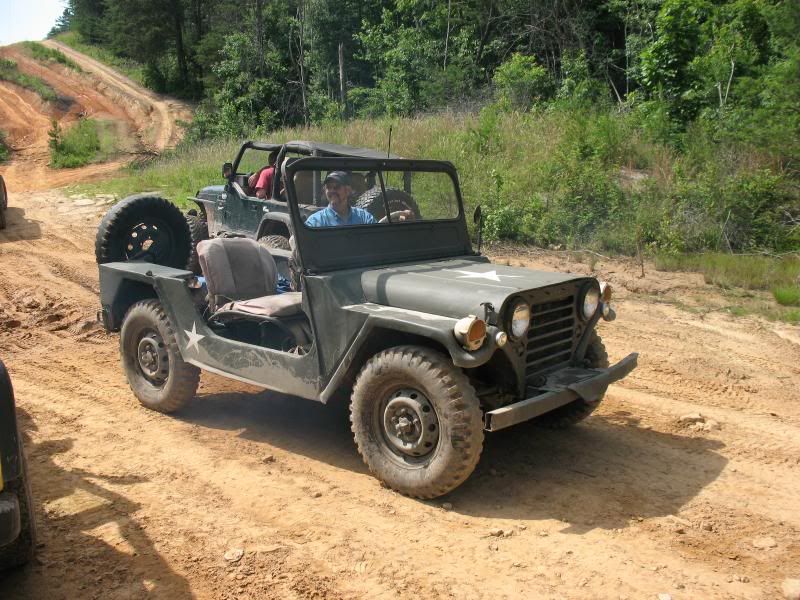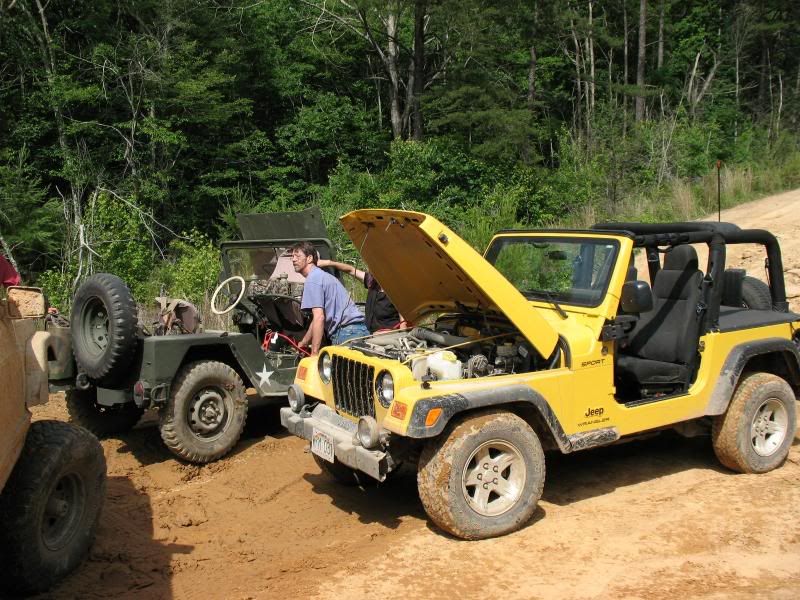 Was running a little rich..... as we were leaving, I tried to help myself from laughing when one of the guys said "how did we win the war?"