Discussion Starter
•
#1
•
I ended up ordering the Black Chrome grill surround and bezels by the fog lights. These come as a whole grill kit here:
http://www.thatgmpartsguy.com/cadillac/cts/23478490/2015-year/vsport-premium-trim/3-6l-v6-gas-engine/exterior-cat/grille-scat/?part_name=grille
I bought the parts separately because according to that page it is no good with adaptive cruise. The parts I ordered were:
Upper Grille Trim Piece $128
Part # 23473275 -
http://www.thatgmpartsguy.com/oe-gm/23473275
Lower Bezel Trim Pieces -$73 each
LH Side - 22900019 -
http://www.thatgmpartsguy.com/oe-gm/22900019
RH Side - 22900020 -
http://www.thatgmpartsguy.com/oe-gm/22900020
I was worried, because I had a feeling this "black chrome" was not the same as "carbon black."
I was correct. The "black chrome" grill will probably be replaced by the new black chrome grill, part number: 84124949 (NOT AVAILABLE YET)
Comparing to stock, I almost thought there was no difference!! ALMOST!
I took a piece to the dealer to compare it to carbon black grills on 2017s. I wish the pics did justice, but here's my description:
Original Grill: Semi-mirror finish - silver in color
"Black Chrome": Mirror finish, more gray with a slight blue tone (almost imperceptible). The finish is pretty clear but slightly mottled - like overspray. Very hard to see.
"Carbon Black": Mirror finish, darker than black chrome, making black chrome look like just chrome. Has almost gold tone to it with lots more of that overspray look going on.
Here's Black Chrome against Stock: (it doesn't look THIS drastic in real life)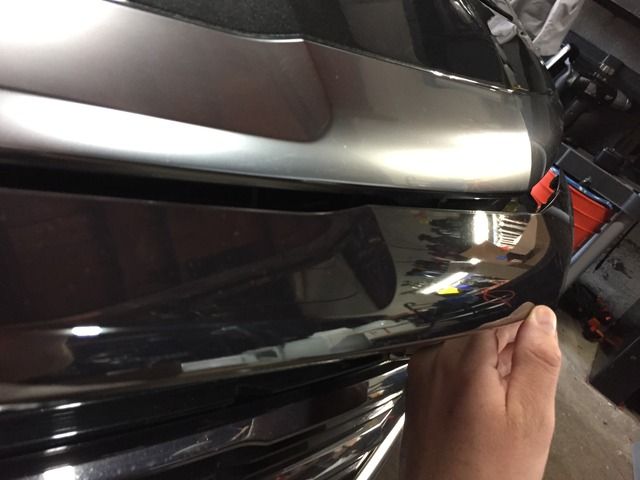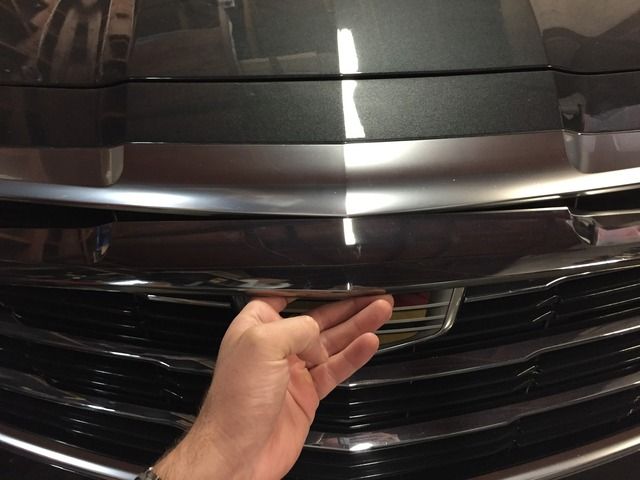 Here's a Carbon Black grill:
Here's Black Chrome against Carbon Black:
At the dealership, I feel the carbon black grills REALLY stand out. I don't think the Black Chrome would be as easy to spot.
I'll have installed pics eventually.