I am only starting this thread here as the 3.6L LF4 is pretty much only modified in ATS-V form, so you guys have the most knowledge to share with me
I put this thread in this area, given it being a specific fit to LF4 and pretty much nothing else related to Cadillac lol
Anyways, The car is a 2005 Mazda RX8, originally the rotary BS that was removed to fit an LS6.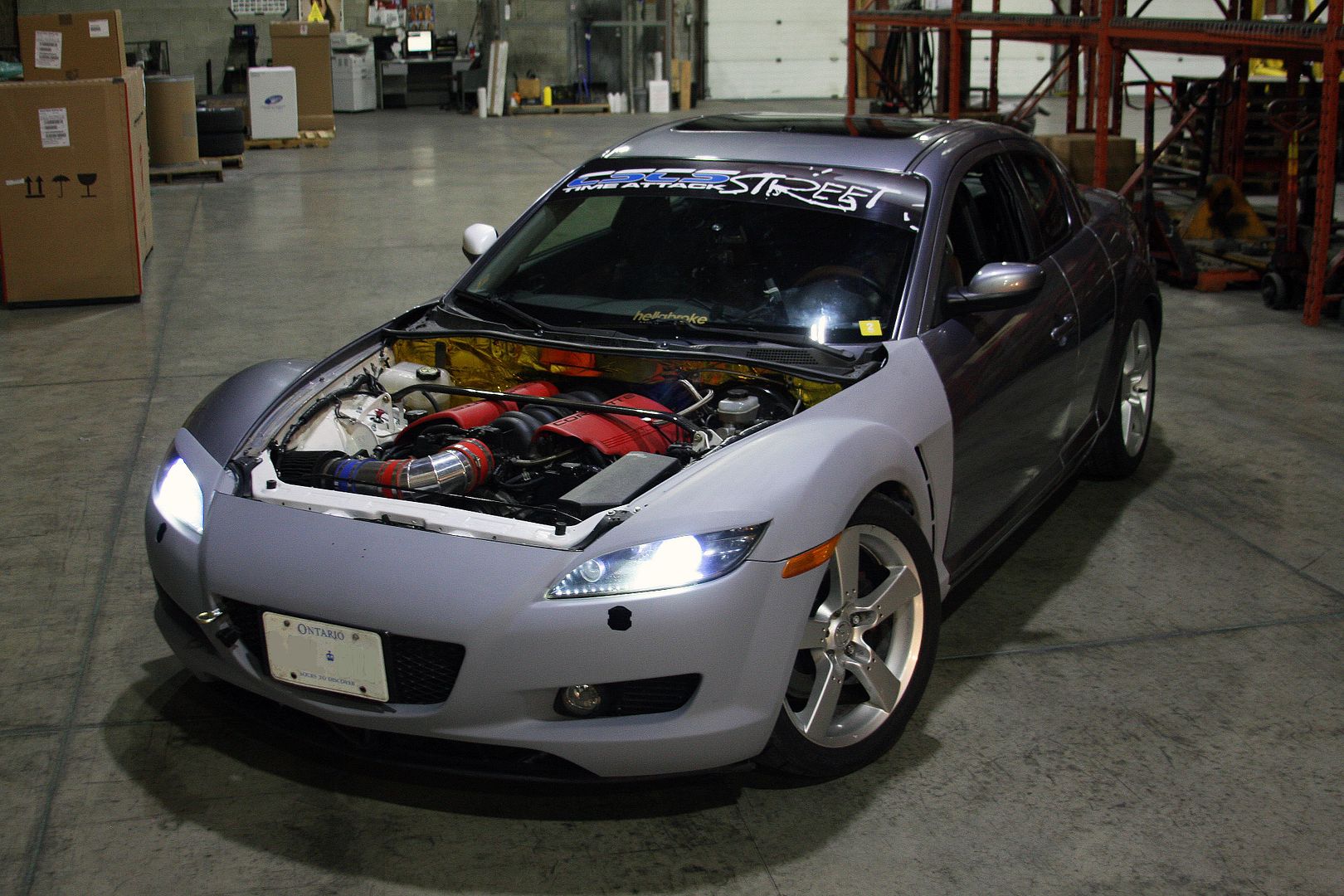 In case your interested in reading from the start of this build, as I will keep things mostly LF3/4 related here:
http://www.rx8club.com/non-rotary-swaps-196/2005-rx8-ls1-t56-swap-256928/
I decided on going a different route from the LS swap in my RX8, literately due to multiple "yea but another LS swap" comments lol.
Originally I was going to switch to a VW 1.8T based setup as a stroker motor and such, but then I landed a job as the Parts Manager of a GM dealer and decided I wanted to go back to my roots with a GM motor.
The 2.0L LTG is a kickass 4cyl engine, but they are still rather expensive and have a lower performance ceiling overall. I was talking to my shop foreman one day, and he suggested I look at the 3.6L , which I initially shrugged off as knowing the HFV6 as the "timing chain stretcher" but upon some further digging, I realized he was right about how close the ATS-V LF4 is to the LLT/LFX.
The rest is history of course...and I am lucky to work for GM and have A. Parts bin access, B. a fair bit of knowledge to dig at, and C. the perfect seat to get ahold of parts GM does not really want me to have.
I should note, at the time of this posting, GM wont sell me an LF3/4 engine block, or the MG9 TR6060 from the ATS-V, so I have been forced to use the AY6, until it break it in half and can beg my rep to release a MG9 to me lol!
Humble beginnings: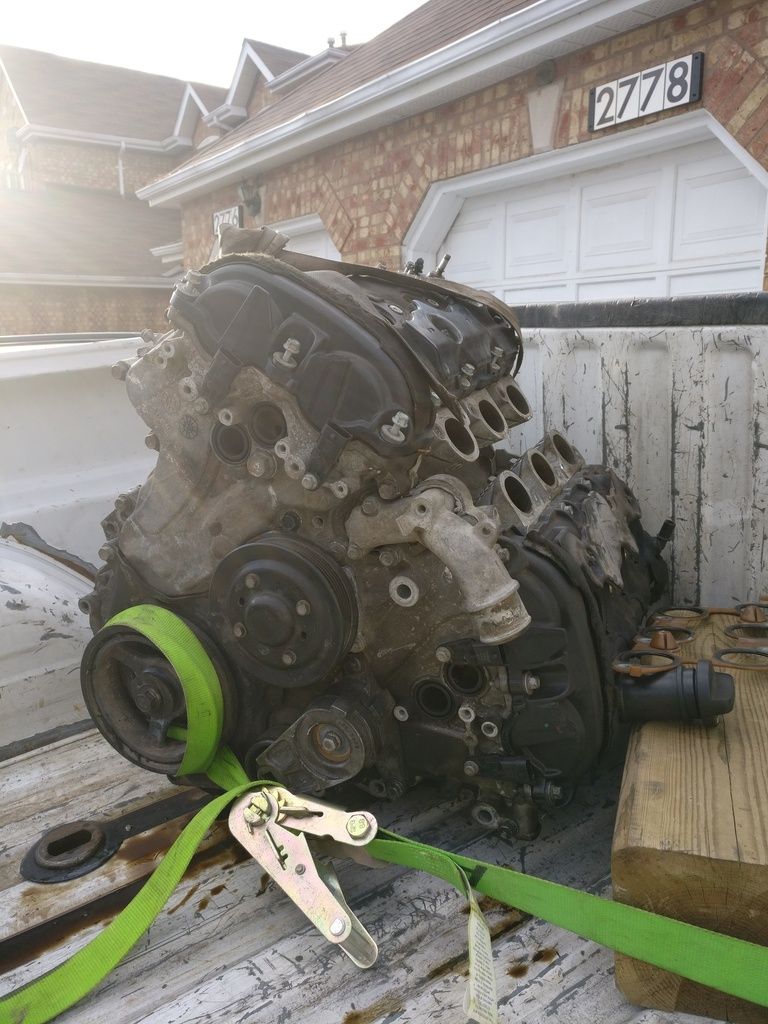 First test fit, really wish the fuel pump and coolant outlet were not behind the damn motor, as it led to a good bit of firewall surger to be able to fit the engine in the position I wanted.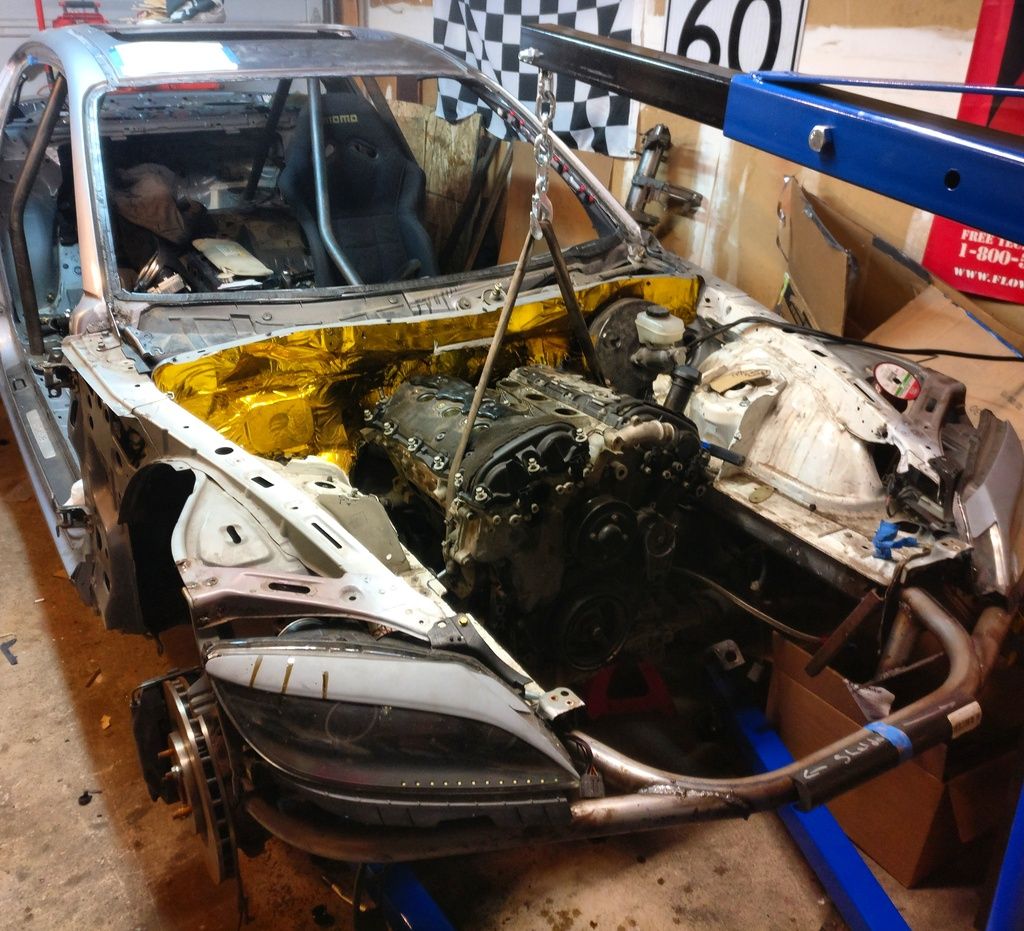 I am a big fan of the fact that the LGW uses a nylon center section to help with heat soak, I was going to fabricate a lower manifold section to fit it, which would not have been difficult depending on whether you can fabricate aluminum parts, but the idea was shelved entirely due to time constraints to have this car driving this summer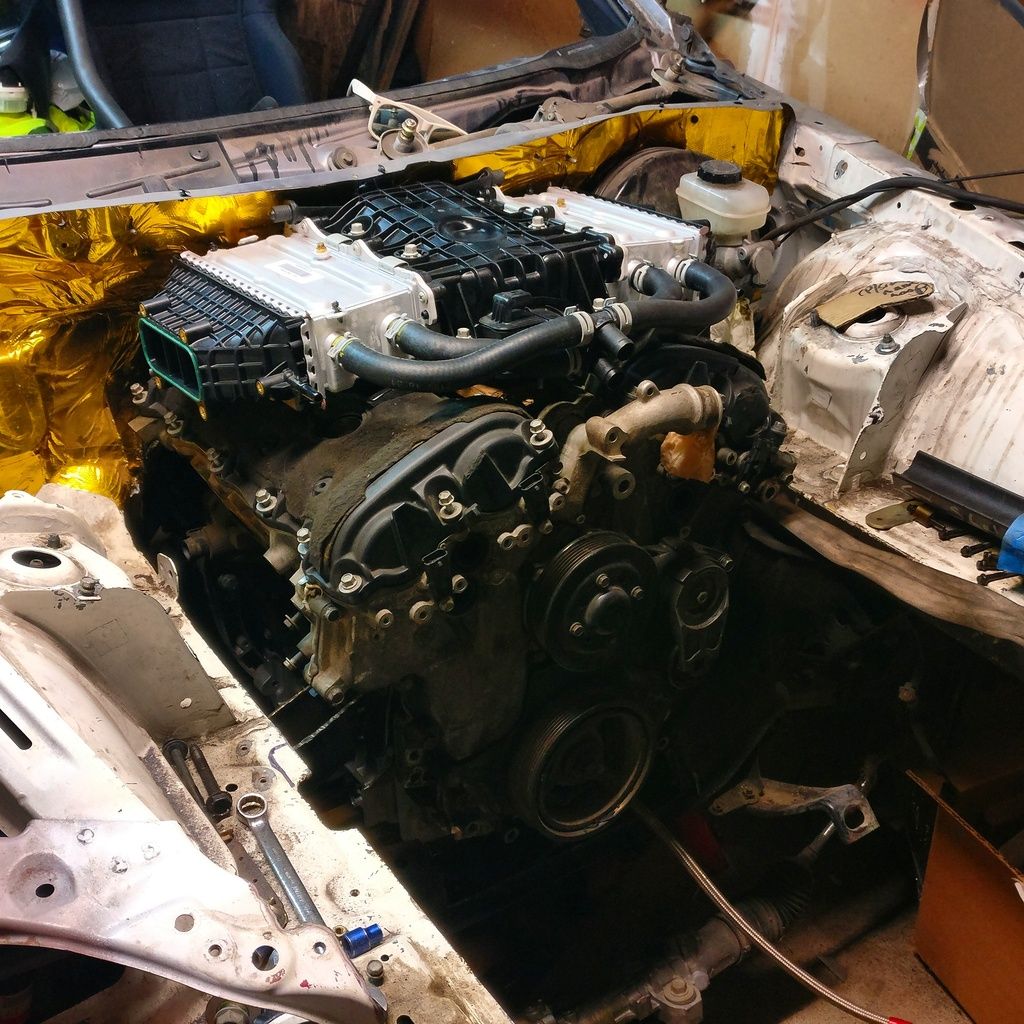 First mock up of the LF4 ATS-V OEM intercooler set.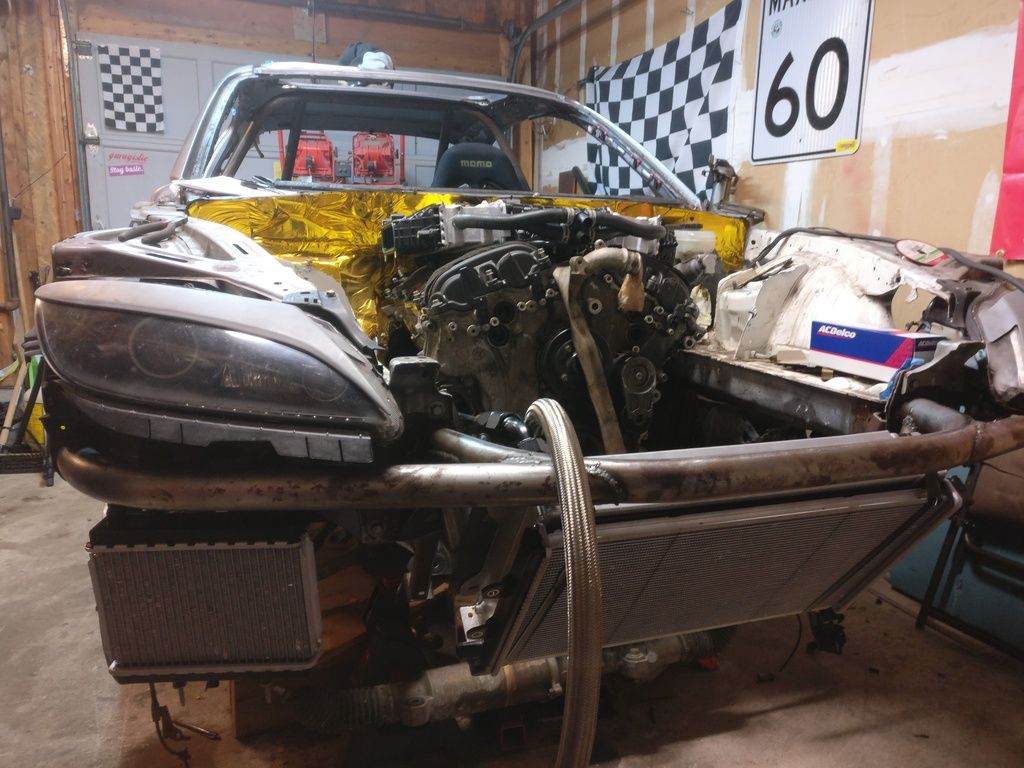 Played with duct mock up, part of the decision to go LF4 and drop the LS6 was intake inlet positions and shorter overall length.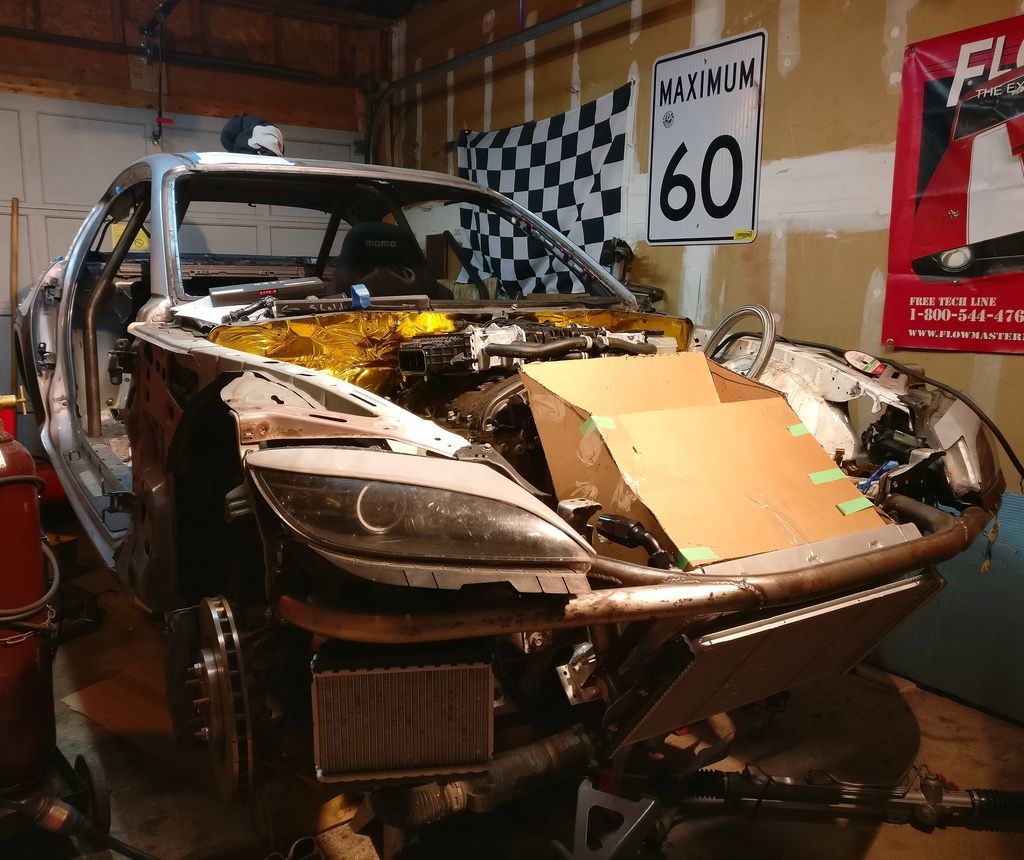 Could not deal with all of this, without gods gift to beer lovers...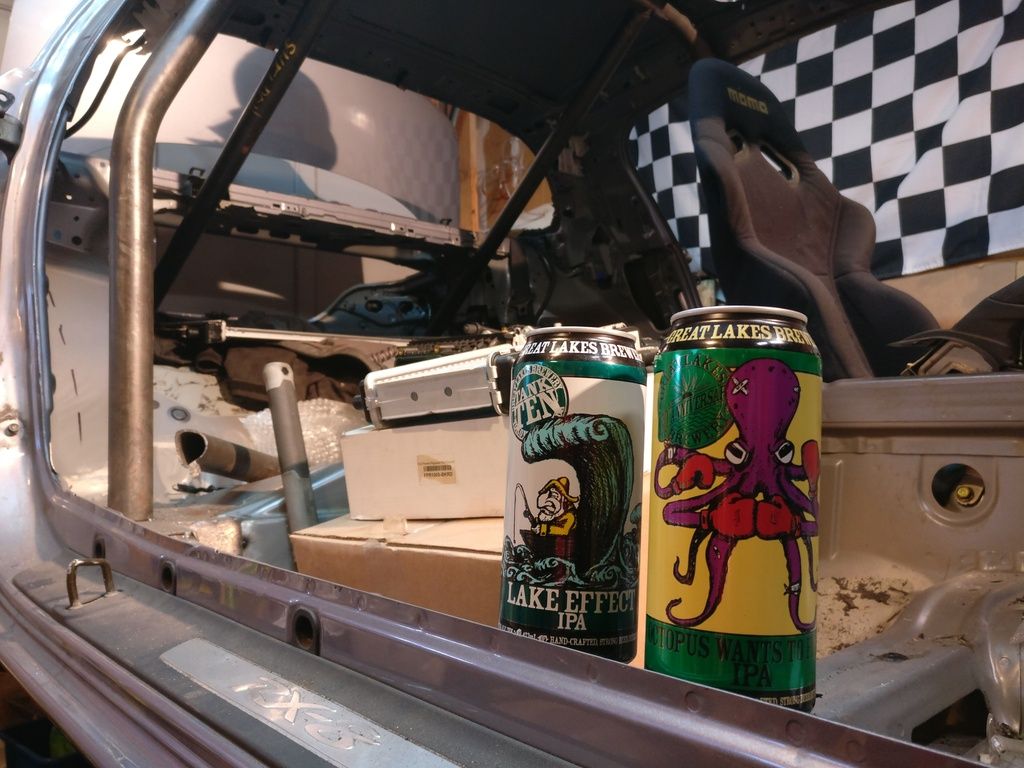 Whipped up a ghettofabulous transmission crossmember lol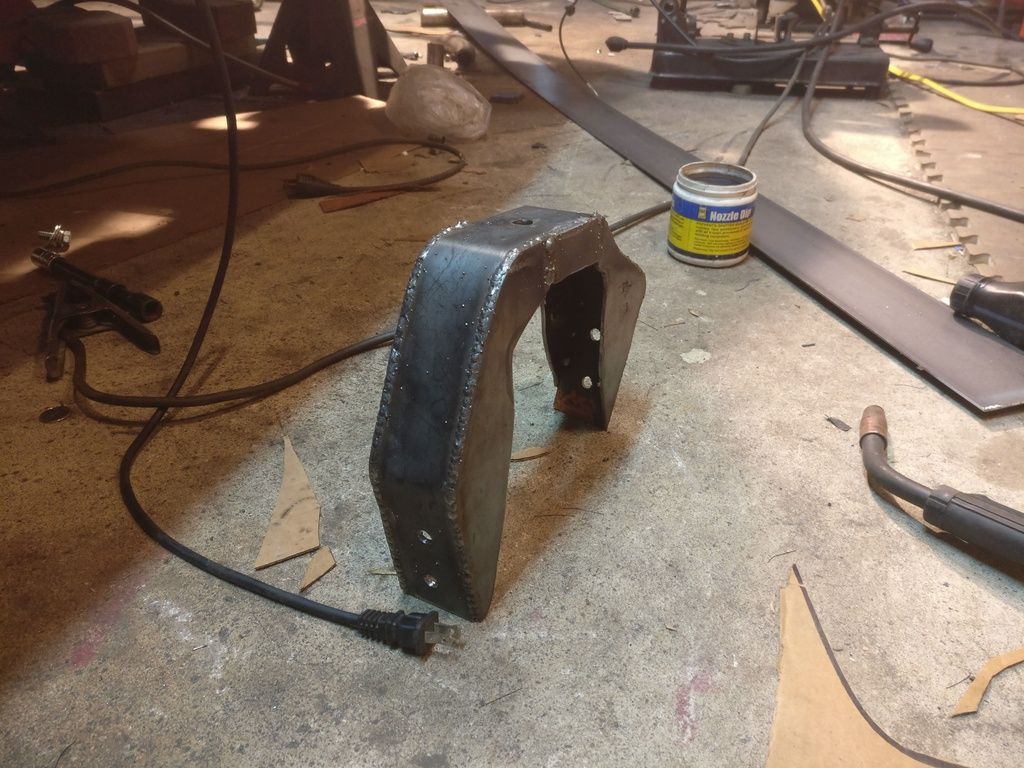 Getting more ideas for fit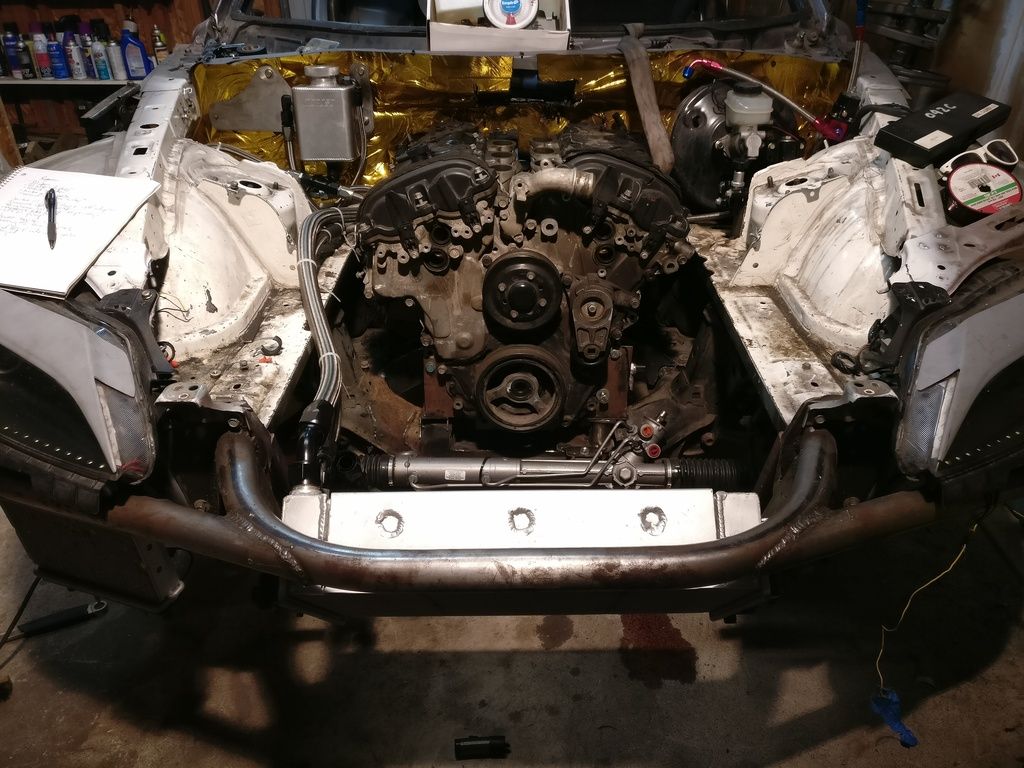 Was making more progress on the roll cage.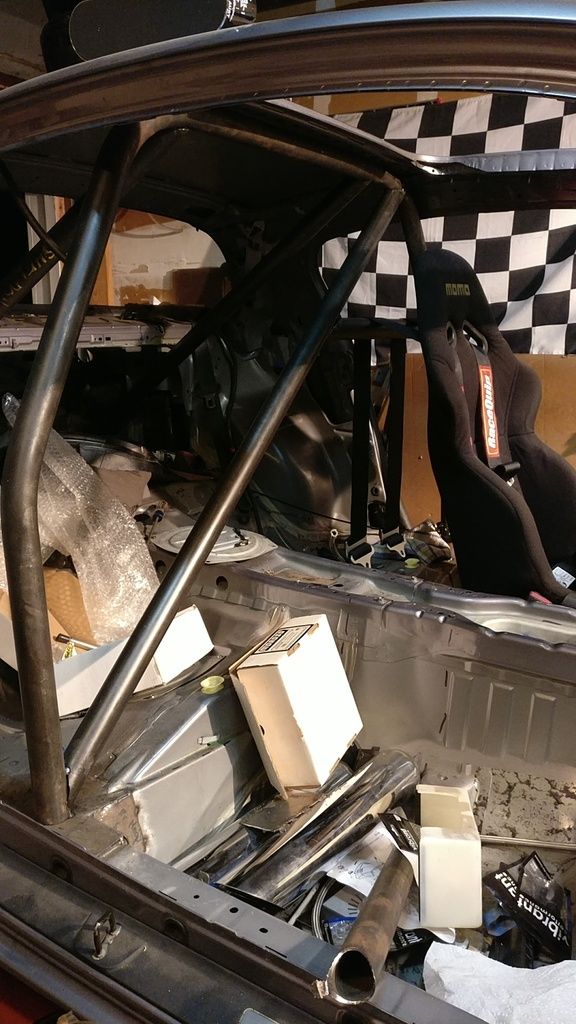 Have a very limited space to work with so oil cooler mounting had to be rather creative.
As you can see, I threw in the towel and went with a LF4 intake manifold.
I am not really that happy about it, but I have next winter to figure out how to ditch it and run the LGW. Oh well, only a $600 intake to sit on my shelf for no reason.... :|
Made some progress for fitting turbo intake tubes. The turbos will be OEM LF4 turbos which bolt to the heads (LF4 alumisomething turbine turbos are a $290 premium each)